Day 35: Divine secret
A LoveSingapore 40.Day prayer and fast devotional, following 2022's theme of To Live Is Christ: A Journey Through the Book of Philippians.
LoveSingapore // August 4, 2022, 12:01 am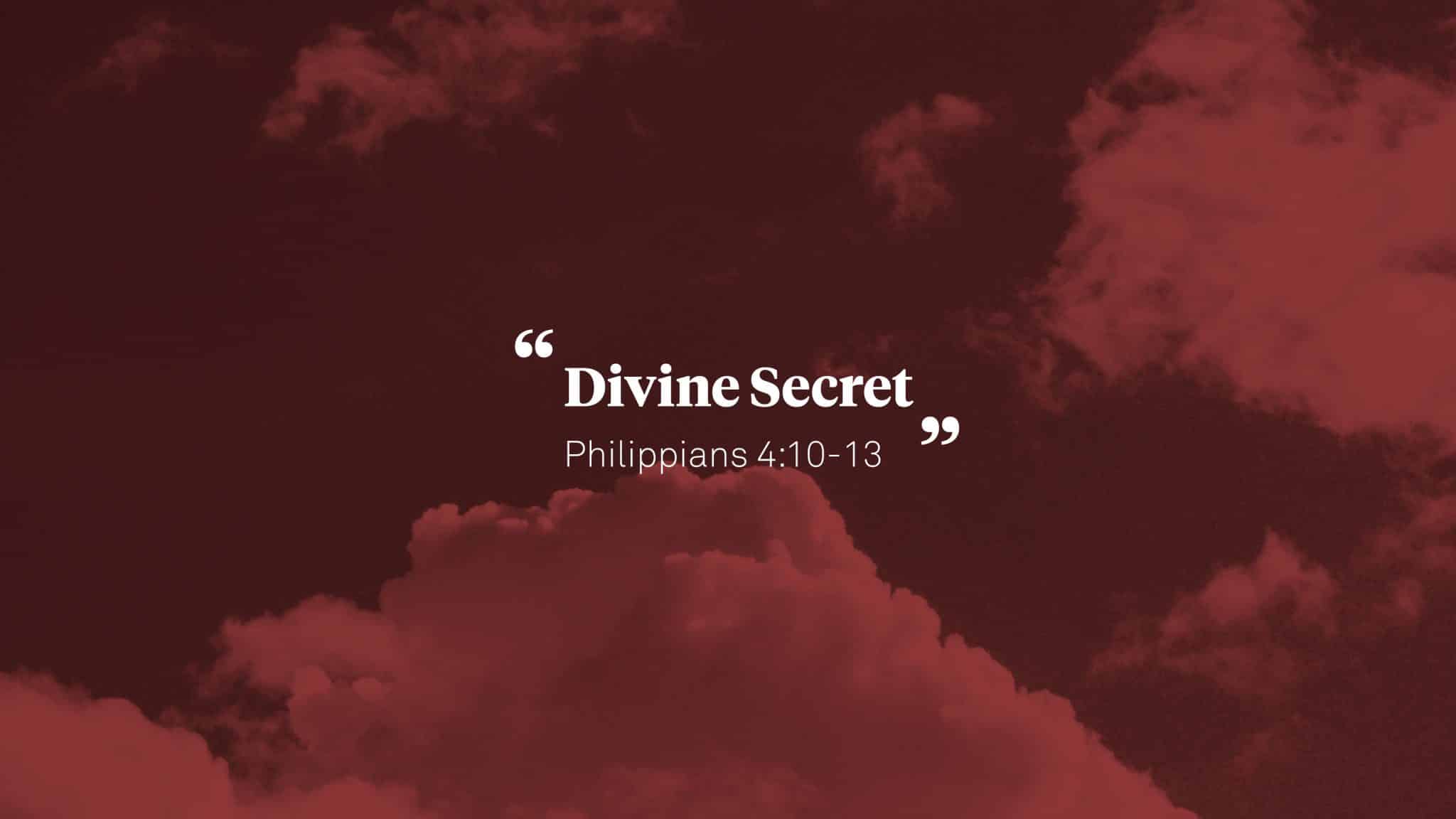 Bible reading for 40.DAY 2022 |  Philippians 4:10–13
---
Prisoners in Paul's day relied on friends and relatives for the bare necessities of life, such as food, clothing, and bedding. But because of the stigma of incarceration, prisoners were sometimes abandoned even by loved ones.
Paul himself was deserted when he stood before Caesar (2 Timothy 4:16). Therefore, it was no small thing for the Philippians to minister to him in his chains. Philippians is, in fact, a thank-you letter for their loving service.
But why does Paul wait till the end to acknowledge their gift? And why in such an offhanded way? Two reasons.
First: Paul knows what really matters. He is not ecstatic about the gift, but the givers. He loves people for their own sake, not for their money.
Paul knows what really matters. He is not ecstatic about the gift, but the givers.
He rejoices in the act of giving itself because it shows the character of those who give and because God will reward them (Philippians 4:17). He expresses sincere gratitude without fawning or hinting for the next instalment: "Not that I speak of need" (Philippians 4:11).
Second: Paul knows the secret of contentment (Philippians 4:11-12). The Greek word he uses for "content" expresses the highest goal of Stoicism: to live in self-sufficiency and independence, unfazed by prosperity or poverty, pleasure or pain.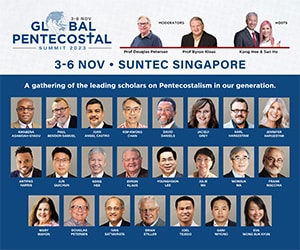 But Paul has gone way past this goal by means of a divine secret. Borrowing the jargon of the mystery cults, he says: "I have been initiated into the secret of eating well and going hungry, of having surplus and falling short" (Philippians 4:12, from Greek).
So what's Paul's secret?
He sounds like a Stoic and embodies their ideal but in a radically Christian way. His strength and resources do not come from within himself, as in Stoicism. Nor does he choose to live in poverty like the Cynics.
He accepts want and wealth and whatever comes his way in complete composure because his resources are not in himself, but in "Christ who strengthens him" (Philippians 4:13).
Paul is neither a Seneca nor a Superman. He can't "leap over tall buildings with a single bound". But he can be poor and prosperous, promoted and demoted, upgraded and downgraded, honoured and dishonoured, and remain completely unfazed in each and every situation.
He can do all such things through Christ who strengthens him. Can you?
Pray Now
1 Not many of us have learned the secret of godly contentment. Why? Because our values are upside down. We're stricken with FOMO, the "fear of missing out"! In a word, "kiasu".
We spare no effort upgrading our skills, not to serve others, but to secure all we can for our own creature-comfort and future retirement. "The sin is not in having more, the sin is being discontented" (John MacArthur). Beware. "Satan loves to fish in the troubled waters of a discontented heart" (Thomas Watson).
Let the promises of God strengthen your resolve to grow in godly contentment.
Will we repent? To live is Christ. Will we renounce discontentment and centre our lives in Christ as our all in all? Will we choose a closer walk with Him and a deeper dependence on Him? Will we be "kiasu" for the right thing: the quiet composure of a disciple who is content in Christ in every situation?
2 The Word of God has plenty to say about godly contentment. Pray for personal revival in Word-life to rediscover the precious gem of divine contentment. Below are a few familiar passages worth revisiting. Ponder. Pray. Let the Word convict you and change you. Let the promises of God strengthen your resolve to grow in godly contentment:
Do not worry about your life, what you will eat or drink; or about your body, what you will wear. Is not life more than food, and the body more than clothes? Look at the birds of the air; they do not sow or reap or store away in barns, and yet your heavenly Father feeds them. Are you not much more valuable than they? (Matthew 6:25-26).
Keep your lives free from the love of money and be content with what you have, because God has said, "Never will I leave you; never will I forsake you" (Hebrews 13:5 NIV).
For we brought nothing into the world, and we can take nothing out of it. But if we have food and clothing, we will be content with that (1 Timothy 6:7-8 NIV).
Trust in the Lord, and do good; dwell in the land, and feed on His faithfulness. Delight yourself also in the Lord, and He shall give you the desires of your heart (Psalm 37:3-4 NKJV).
Be on your guard against all kinds of greed; life does not consist in an abundance of possessions (Luke 12:15).
3 Pray for your home church. Ask God to raise up a critical mass of like-minded believers who model the divine secret for all to see: True godliness with contentment is itself great wealth (1 Timothy 6:6 NLT).
4 Covid-19 has upended livelihoods and Christian giving. From a heart of contentment, let us revive our giving to bless those who are worst hit. Pray with an open heart and a listening ear. Who knows? God might speak to you about a struggling family. Or a small church or a lesser-known ministry short on funds to pay staff, pay bills, and stay afloat. Hear and obey. "Take my life and let it be consecrated, Lord, to thee … Take my silver and my gold, not a mite would I withhold."
---
Follow Salt&Light on Telegram, Facebook or Instagram for more of LoveSingapore's daily devotions until August 8, 2022.
If you have enjoyed reading Salt&Light...
We are an independent, non-profit organisation that relies on the generosity of our readers, such as yourself, to continue serving the kingdom. Every dollar donated goes directly back into our editorial coverage.
Would you consider partnering with us in our kingdom work by supporting us financially, either as a one-off donation, or a recurring pledge?
Support Salt&Light