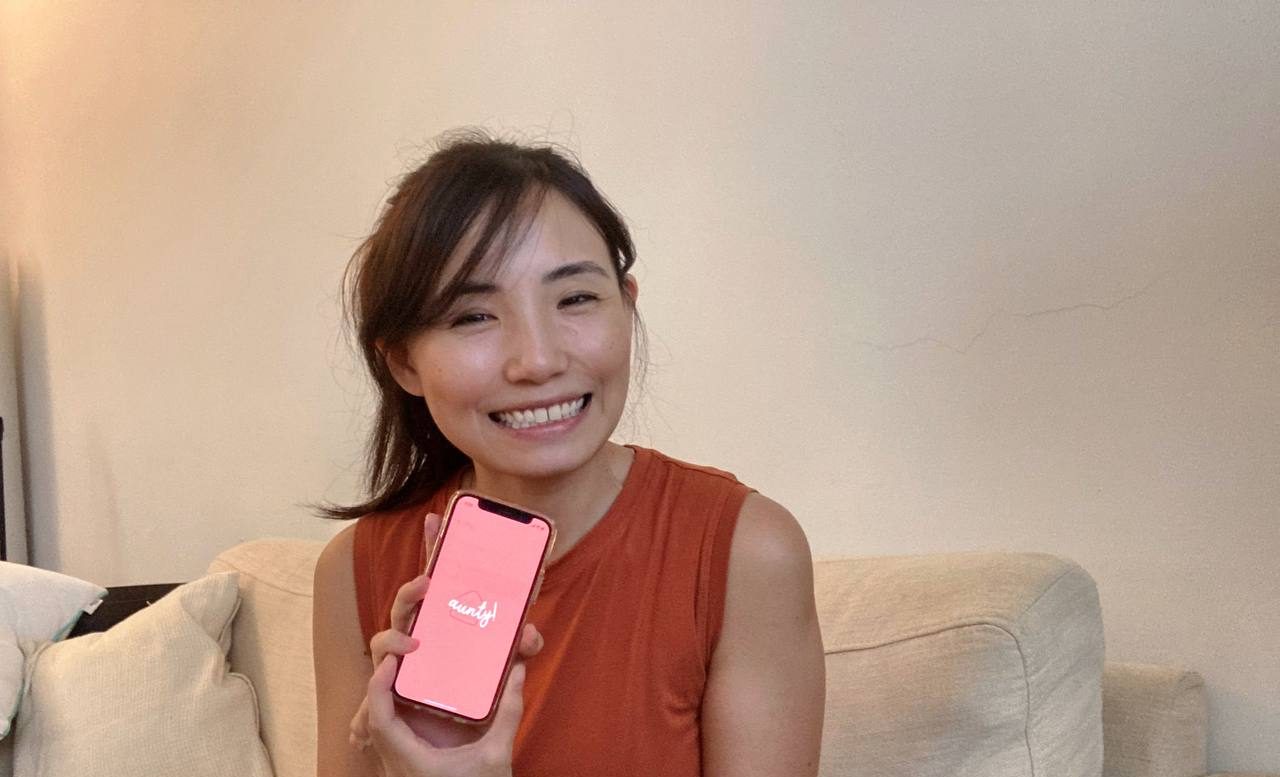 Amanda Ong developed the Aunty app to offer babysitting services after she discovered many parents with childcare challenges. All photos courtesy of Amanda Ong.
At her most desperate, Amanda Ong was knocking on the doors of maid agencies at Lucky Plaza with her days-old baby in her arms.
The 31-year-old had just given birth to her second child and was without childcare help.
Only a few weeks before, she had had to let go of her domestic helper. Then her confinement nanny refused to come because Amanda had given birth on the first day of Chinese New Year, two weeks ahead of her due date.
"I was a bit depressed after giving birth."
"She told me I should have given birth later. How can I control these things?" said Amanda.
Her own mother had a job. Her mother-in-law was on hand to help. But managing a new baby and Amanda's first born, Andrew, who was then not yet two years old, would have been too much for her mother-in-law alone.
Amanda tried posting about her childcare needs on social media. But that only got her random messages that led to dead ends.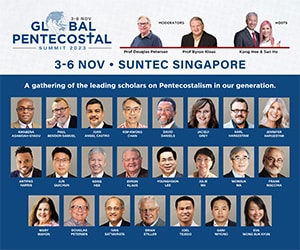 It would be a month before she found a new domestic helper. So during what should have been her confinement month, Amanda was exhausted and sleep deprived.
"Even though my husband was very hands-on, taking leave to be around, I was a bit depressed after giving birth.
"It was challenging for us especially when my son fell ill or had his tantrums. It was emotionally tiring as well as physically and mentally draining."
Her experience made her realise that there was an unmet need.
She would go on to create an app called Aunty for parents to hire babysitters – but not before experiencing more desperate moments.
It all became clear
As early as when she was still pregnant with her second child, Amanda had already felt a disquiet in her heart.
She had been in her job at a headhunting firm for five years. Although she loved the work environment and was "doing really well", she was not sure if she wanted to continue working there after her daughter was born.
"I was praying for a clear direction as to whether I should continue, be at home with the kids, or take on something more flexible."
In February 2021, her second child Claire was born, setting Amanda on a quest for childcare help. In her search, she found several other parents who, like her, had challenges with childcare.
"There were those who had no family support, people with grandparents who had taken ill, those whose children could not attend childcare centres when they fell ill, people whose houses were too small to accommodate a maid, or couples who needed to have a date night but no one to mind their children," said Amanda.
"I had this idea to bridge the gap."
Though Singapore had nearly 250,000 domestic foreign workers in 2021, there still appeared to be a need for babysitters.
"Throughout my career, I have always had a clear voice from God at pivotal moments."
What eventually solidified her resolve to do something was a news report in May that year.
"It was about a mum with postpartum depression who had jumped with her five-week-old baby, leaving behind her older child. 
"When I read about it, it made me so sad. I felt God say that I must do something to provide a practical and timely solution because I had the skills to connect people."
Amanda's job at the headhunting agency had involved her finding, interviewing and placing people at the right jobs.
"The answer to my prayer just dropped into my head. It all became so clear. I had the right idea and it was the right season."
In August of 2021, Amanda left her job to work on the idea that had "stuck with me all along".
"When you have this kind of clear signs, you just can't ignore it. Throughout my career, I have always had a clear voice from God at pivotal moments.
"Before I even went for an interview for my job, I told my then boyfriend, now husband, that that would be the place I would be placed. It was a smaller scale recruitment company and not what I expected. But I knew it would be the one I would join.
"All this was very divine in that sense."
A digital response to a real need
What Amanda wanted was not a babysitting agency nor a digital notice board for parents and sitters.
She wanted an app where sitters could be "super accessible" to fulfil bookings.
An app developer helped her design the app.
"I had to test the features and learn the reasons some buttons are placed in certain areas. It was challenging because I am not a tech founder."
Using her skills of connecting people, Amanda set about finding the right babysitters. Beginning with those she knew or found online, her pool soon widened via word of mouth.
Each of her now 500 or so babysitters has been vetted by her and has met stringent standards. Amanda does background checks to ensure the sitters are citizens or permanent residents, going so far as to check if they have been involved in police cases.
"Childcare is a high responsibility. I don't take it lightly."
Parents' reviews form another layer of checks.
Among her team of babysitters are veteran nannies, stay-home mothers, grandparents, university students, former nurses, as well as teachers trained in managing children with special needs.
"Childcare is a high responsibility. I don't take it lightly. On a daily basis, I check in on the parents and the sitters to ensure the quality of the sitters.
"I make sure everything is in place, as I would want myself if I were using the service."
Amanda scoured the Internet for parents who had posted that they needed childcare help to try to get them on board the Aunty app. The app now has over 9,000 parent users.
Then came the time-consuming task of walking each user through the app so they would be familiar with it.
Parents can choose the dates, times and durations for which they need a babysitter. This can be for just two hours, overnight or even over a span of days. Same-day bookings are possible as well.
Once a request is made, the app lines up five babysitters for parents to pick. Sitters who see the request can offer their services as well.
The rates are set by the sitters. There is also a feature that lets parents save the profiles of their favourite sitters so their children will be guaranteed a familiar face.
The Aunty app was launched in late October 2021, three months after Amanda started working on it.
A tiring, lonely journey
Amanda sank in "the cost of a car with COE" into the Aunty app but her investment goes beyond being monetary.  
"The first six months doing this, I was close to getting burnt out. It was meaningful work but there was a lot of manual work and learning.
"I had to make sure the parents were happy, the sitters were happy and the children were happy. I have all their schedules in my heads – who is having a school break, who is taking their mum to see a doctor. It was overwhelming.
"One day my husband told me, 'I realised you've stopped laughing at my jokes.'"
"I have two young kids. I never thought I would go into business. It was my first time. People told me not to go into it but my husband and I prayed about it and he supported me."
Clocking in 18-hour days with no room for taking leave or observing public holidays while raising her young family, Amanda was once so exhausted that she threw up.
"When there is no business, you are stressed about it. But when the business picks up, it's a different kind of stress. I would feel bad letting people down if I can't help them find timely help or the support they need."
Her husband Randy Cheung, 33, eventually stepped in to encourage Amanda to get some help because "it got lonely at times".
"The first intern I got, we clicked immediately. Her name was Hannah. Her name means 'favour' or 'grace'. God literally sent grace to me.
"In times like these when I needed help, help came. That is how I know it was God's doing."
More than a year in, Amanda still needs reminders to take a step back.
"One day my husband told me, 'I realised you've stopped laughing at my jokes.' I had been so focused on everything else."
That was when Amanda decided they needed more couple time.
This March, husband and wife went away to Japan for three days without their children to celebrate their fifth wedding anniversary.
To help their domestic helper, they used Aunty to hire a babysitter.
Help is at hand
Amanda has plans to improve Aunty. A loyalty scheme is in the works.
"The goal is not to outsource your childcare. But sometimes there is so much to do – work, caring for young kids and elderly parents. It can get too much. The vision I have for Aunty is to provide extra trusted help. It can go a long way.
"I do think it is a blessing to do this even though it is challenging."
"One parent said it had been 18 months since they had gone on a date. I guess their child is 18 months old. Another had fallen ill and was so thankful a sitter could come and help. One father who was going away for work booked a sitter for his wife for a few nights so she could have proper sleep."
When she can help families in this way so parents can have the energy to fully engage their children, Amanda is heartened.
"I do think it is a blessing to do this even though it is challenging. It isn't me because I am not a creative person. I would never have been able to come up with such intricacies. That's why it has been so reaffirming for my faith.
"There is a verse I hold to: Galatians 6:9. When I feel discouraged, I hang on to the verse."
---
RELATED STORIES:
"We're not poor. We're rich in family time": Eight-kid single-income family has no tuition, helper or car
"You impact lives in ways you don't even know": The single pastor who stepped up for respite-care fostering
If you have enjoyed reading Salt&Light...
We are an independent, non-profit organisation that relies on the generosity of our readers, such as yourself, to continue serving the kingdom. Every dollar donated goes directly back into our editorial coverage.
Would you consider partnering with us in our kingdom work by supporting us financially, either as a one-off donation, or a recurring pledge?
Support Salt&Light