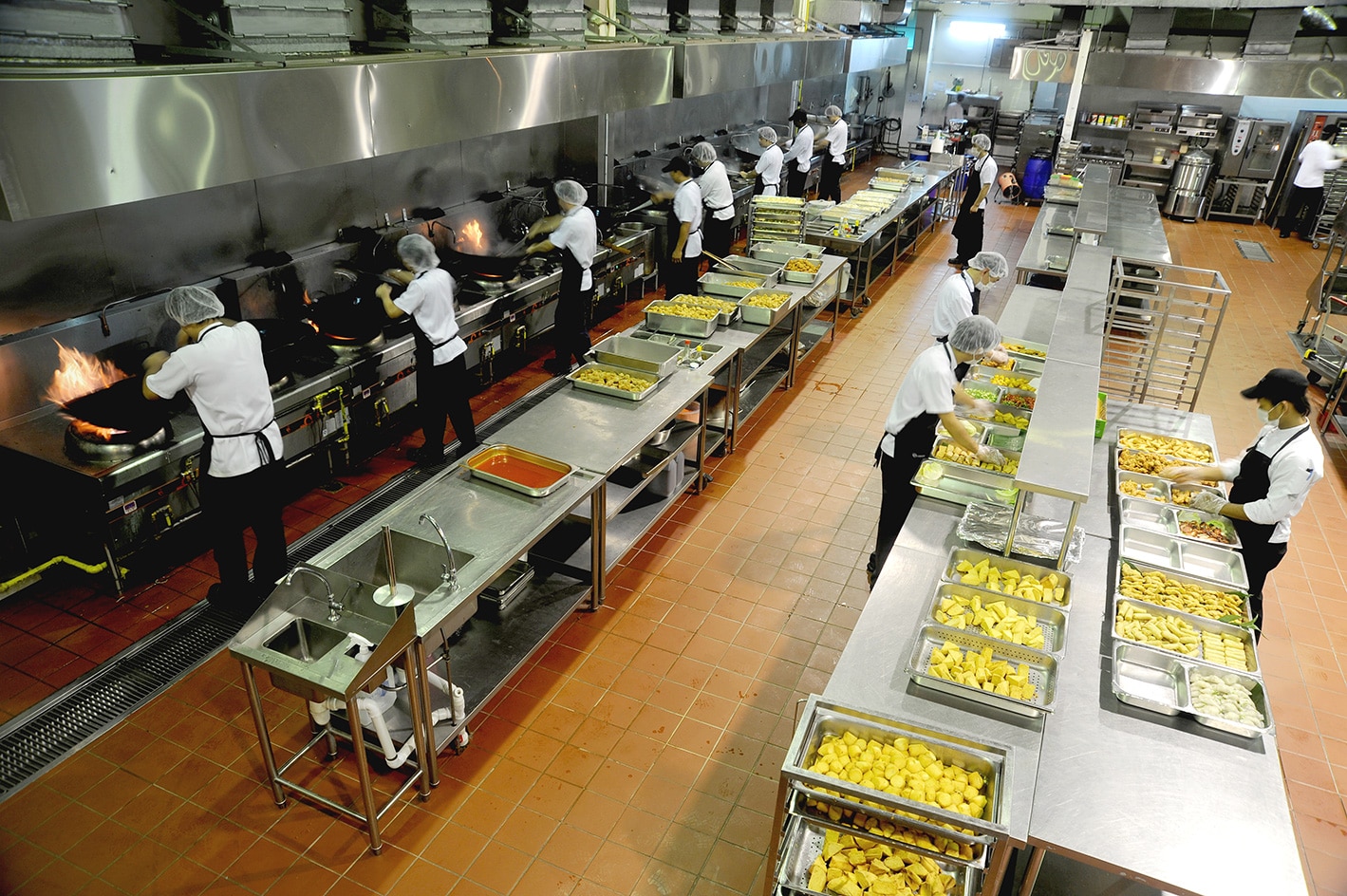 Since taking over the family business as Managing Director in 2013, Reuben Ang has transformed and modernised the company. He has also seen the company through a few difficulties, the latest of which is the pandemic. All photos courtesy of Reuben Ang.
Things have been tough for Reuben Ang these past two years.
The scion of the catering empire his grandfather built in 1954, which includes the eponymous Elsie's Kitchen, has seen business plunge "anywhere from 60% to 90%" because of the pandemic.
Even now as the world prepares to enter the endemic phase of Covid-19, business remains "down by 60 to 70%".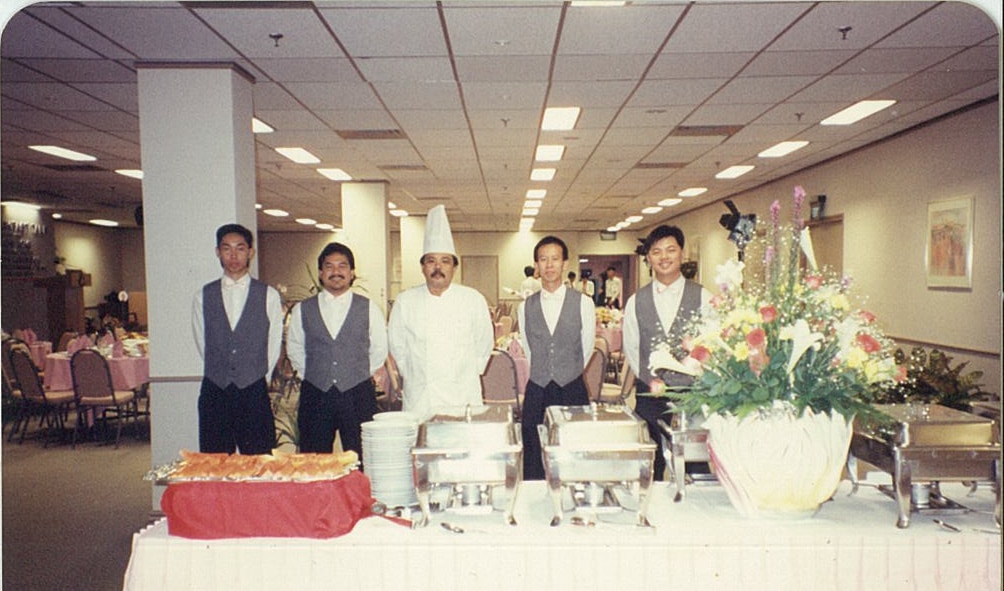 "We have never ever seen anything like this, such a long period of depression," said Reuben.
"We have never ever seen anything like this, such a long period of depression."
Even his father, Daniel, who helmed the business for over four decades and handed over the reins to Reuben in 2013 has "not much advice" regarding the situation.
"I asked my father, 'I heard SARS was equally bad.' But he said SARS was only two to three weeks. This has been two years."
But 34-year-old Reuben is resolute, even sanguine.
Said the Managing Director of Hesed and Emet, the parent company of Elsie's Kitchen, Continental Delight and Hesed Table catering: "When you are in it, every single problem is a mountain.
"Every few months, it's another crisis. It is very hard. Each crisis seems like it's the worst.
"When you are in it, every single problem is a mountain."
"But after you crest every hill, it's not that bad. We're still around, we're still alive. It could always be worse."
Asked for his most recent experience with things that "could have been worse", Reuben revealed that he contracted Covid just a week before the Sallt&Light interview.
"I just tested negative today. Day 9."
But no one else in his household got the virus and no other close contacts in his company did either.
It could have been worse.
"It didn't hit us initially"
When Covid-19 seeped into Singapore in late January 2020, few expected it to spread so fast, much less forever alter life as we know it.
"Our business was down by 90% and our cash flow disappeared very fast."
"Up till March, early April 2020, we were still in a holiday mood," said Reuben even though there were some cancelled catering orders.
Then, the circuit breaker was imposed on April 7, 2020.
"Jialat (terrible). There were no social gatherings. We were affected quite badly.
"The first two weeks were the hardest. We had prepared food and orders two days in advance. We had to negotiate with clients. Some were willing to cover costs incurred.
"But our business was down by 90% and our cash flow disappeared very fast."
While Reuben let his staff clear their leave, he went to work every day. "It was very depressing. I looked for things to clean, took out old equipment to clean."
But the magnitude of the situation did not hit him then. "It didn't hit us initially. We didn't appreciate how bad it would be, that it wouldn't be just those seven weeks."
Famine months
Even when the circuit breaker ended and dining in was allowed, large-scale activities were still prohibited. For a catering business that relied on corporate events, that sounded like a death knell.
"The orders were small. Revenue dropped tremendously."
"As long as it was below 30 pax, it still killed us. A lot of restaurants also came into our sector offering catering for mini gatherings – 10 pax, 15 pax.
"We were very slow to react because it was very hard to predict what would happen next because the rules kept changing, even right up to mid-2021."
Reuben calls the season from mid-2020 to August 2021 "the famine period". While he tried to keep afloat by "selling small takeaways", profit margins remained slim.
"Even when people ordered, the orders were small. For catering, we usually look for 20 to 40 pax. Revenue dropped tremendously."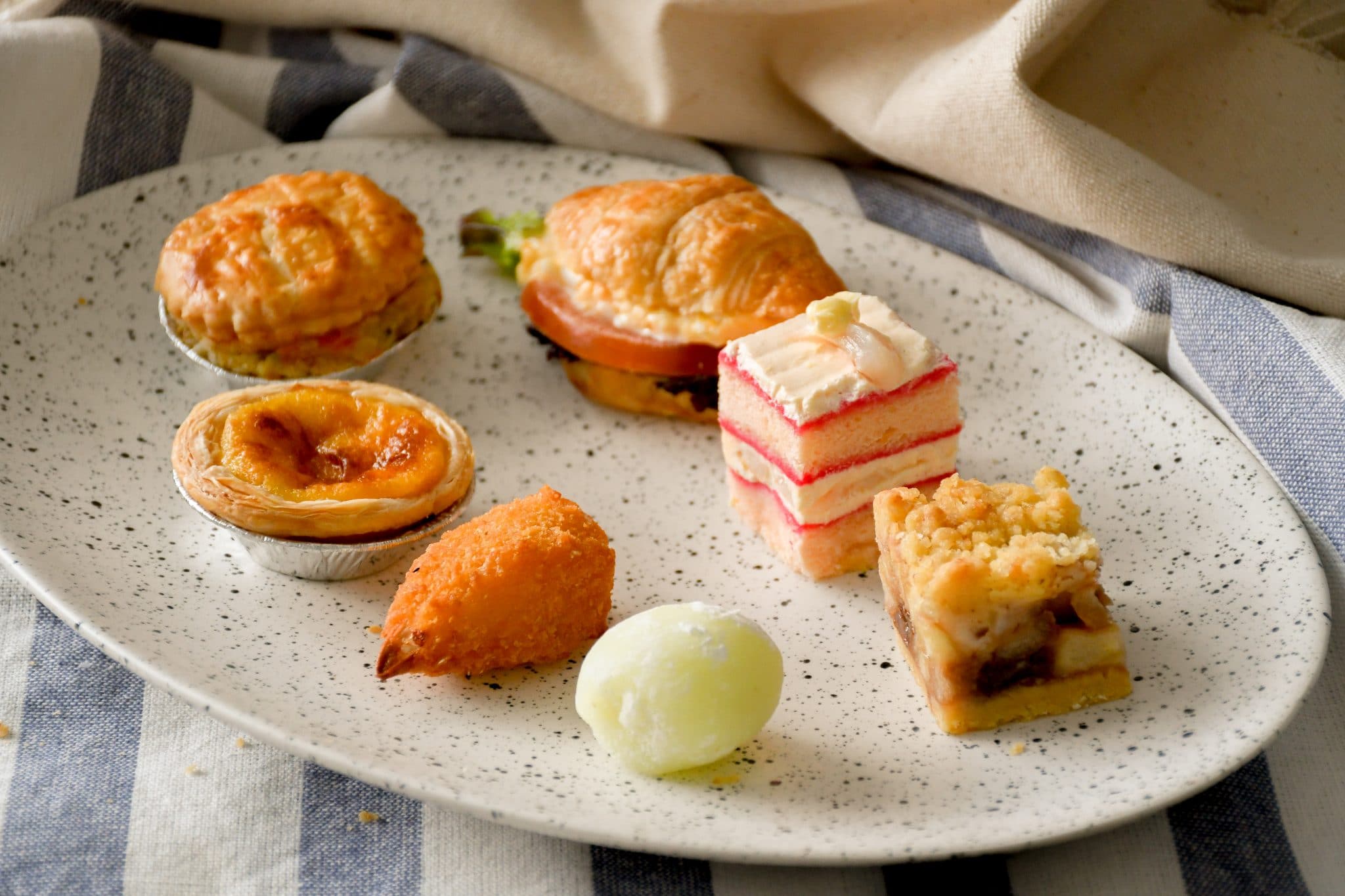 Delivery costs ate up most of the profits because instead of sending the food to a single location, they had to send small orders to many locations. Meanwhile, overheads remained. Manpower was needed to pack individual bento boxes and there was a central kitchen to maintain.
Covid restrictions prevented foreign employees who had gone home from returning, even as regulations stemmed the flow of new foreign hires. These were mostly drivers and cooks. What the company did not lose to restrictions, they lost to competition.
"Sales staff left for other opportunities because they live by commission and there was no new business."
Reuben's headcount fell by 40%. But he is still able to see the positive in the situation.
"It's a good thing because our business had gone down as well."
Valley moment  
Then, came one of the toughest challenges in this Covid season.
"In August 2021, we became a Covid cluster," said Reuben.
Some of his employees had gathered for a hotpot meal at a home. Five of them contracted Covid from that one social gathering. A cluster was created.
"We suffered very, very heavy losses. It was a very, very painful period for us."
All his staff except those who worked in the office had to be quarantined. The company closed for two weeks. But the damage extended beyond business lost during that period.
They had been regularly supplying meals to various clients at the time which provided a steady stream of business. When the company became a Covid cluster, the clients had to find someone else to cater their meals. Elsie's Kitchen not only lost business during those two weeks, they lost those contracts for good.
"We suffered very, very heavy losses. It was a very, very painful period for us.
"Everyone was also very scared because it was in the midst of the Delta variant. It was serious."
Instead of fretting about the business, Reuben chose to concentrate on his staff.
"This is a family business. That means we treat everyone as family. We take care of people beyond what is professional, we care for them holistically."
"When they join us, they are joining a family. Your problems are my problems."
This is the business culture at Elsie's Kitchen and one that Reuben imbibed from being around his parents, uncles and aunts who had run the business.
"My late Auntie Irene, she was like a mother to the employees. She treated all the delivery boys and cooks like her kids. She would buy them food, lend them money.
"Our HR policy carries this on with micro loans and financial aid. Today, it is very clear to me that when they join us, they are joining a family. Your problems are my problems."
So, as almost the entire company went into quarantine, HR came up with ways to boost morale.
"Every day, we Zoomed. We played games and gave out prizes."
Good out of bad
It was as Reuben looked to take care of his staff that he landed on an idea to pivot the business.
All his staff, except for the five who had Covid and was hospitalised, were quarantined at hotels. With nothing to do, they decided to take pictures of the food they were served as part of R&D.
"If leadership doesn't grow, the business will stagnate."
"The food they ate looked like what they cooked every day. It was even more pek chek (frustrating)."
So, Reuben decided to make his own version of chicken rice and deliver it to his staff so they would have something different to eat.
He had been toying with the idea of diversifying the business with quick-service food kiosks. It was just the time to test out the concept.
Always an avid home cook, Reuben had also trained as a chef in 2016. Over two years, the NUS business graduate learnt about Asian culinary arts at the Asian Culinary Institute at Nanyang Polytechnic. This was followed by a specialist diploma in modern cooking.
"If leadership doesn't grow, the business will stagnate. What I learnt helped me to push boundaries further."
During that period of quarantine, Reuben put his knowledge and skills to good use.
"We cooked at my house. Me and my helpers, my sister and brother-in-law. We experimented at home – the chilli, the ginger.
"The family tasted it and they are usually the biggest critics."
Out of that R&D, Reuben has launched a virtual chicken rice brand. Customers in the west of Singapore can order his chicken rice from third-party food delivery apps. Large orders can be made via Elsie's Kitchen's own website.
"What I learnt helped me to push boundaries further."
The hope is that they can soon open up quick-service kiosks all over the island selling chicken rice.
"We wanted a low footprint format that would tap on the growing delivery and home-based demand.
"This sector is the only sector in F&B that grew. All others shrank quite a lot."
The plan is to prepare everything in the central kitchen and simply have the kiosks as service points.
"Chicken rice is a traditional hawker food. From experience, it is hard to find people to cater traditional hawker food."
Cutting up a whole chicken is a specialised skill, Reuben informed, and finding someone skilled enough to do this at every kiosk would have been a challenge. With the workflow redesigned to leverage the central kitchen, the problem is solved.
The next step is to find the manpower to tend the kiosks as well as the retail space for them. 
God at work
The last time Salt&Light spoke to Reuben in 2018, he was cresting on a series of successes.
"We are prone to wander and be forgetful. I have cycles of lament."
He had transitioned the family business from a mom-and-pop business into a corporation, computerising processes, automating operations and formalising structures.
He also shifted operations from a series of shophouses in Serangoon Gardens to a 57,000 sq ft modern central kitchen in Jurong Industrial Estate and expanded his management team. Capping the expansion was the acquisition of competitor Continental Delight.
Reuben was the breath of fresh air the long-time business needed to rejuvenate its brand for a larger slice of the consumer pie.
As a result, the company's top-line growth tripled and its volume tripled as well.
But the next year, the company encountered a major setback.
"The more hills you crest, the more you realise God is still there and faithful and good."
Early in 2019, more than 50 people suffered from food poisoning after eating food catered by Elsie's Kitchen. In May that year, its food hygiene grade was marked down to a "C".
"That barred us from most contracts. We had to wait till the next year to tender for new contracts.
"We lost a lot of money. At that time, we thought it was the worst financial position we would be in. Then, Covid came and outdid all of that."
But Reuben has refused to be beaten down.
"When crises hit, I do lament. But I don't ask why. I ask, 'What do You want me to learn?'"
Raised in a Christian family, Reuben grew up in church. After graduation, he spent a year and a half as a staff with the Fellowship Evangelical Students (FES). He studied Christian Studies at Biblical Graduate School of Theology (BGST) for a season as well.
Now an elder and part of the governing leadership in his church, Reuben said he has seen God come through for him in every difficulty.
The food poisoning episode made his company more vigilant when it comes to food hygiene. Becoming a Covid-cluster gave the business the impetus to test out the concept of food kiosks.
"We have been past so many valleys. The more hills you crest, the more you realise God is still there and faithful and good. We have seen how God has been so faithful."
Should he forget, Reuben can count on his group of Christian friends to remind him.
"We are prone to wander and be forgetful. I have cycles of lament.
"But my cell group, my childhood friends, fellow elders whom I meet once every two weeks, they pray alongside me. They know, they have witnessed my valleys – closures, lost deals, health scares – and they remind me of God's goodness."
---
RELATED STORIES:
Business as missions: Reuben Ang of Elsie's Kitchen takes "heartware" seriously
Her darkest moments prepared F&B CEO Jocelyn Chng to steer through COVID-19
"Unless we look after others, we cannot get out of this crisis": CEO Arthur Kiong on running a business amidst Covid
If you have enjoyed reading Salt&Light...
We are an independent, non-profit organisation that relies on the generosity of our readers, such as yourself, to continue serving the kingdom. Every dollar donated goes directly back into our editorial coverage.
Would you consider partnering with us in our kingdom work by supporting us financially, either as a one-off donation, or a recurring pledge?
Support Salt&Light