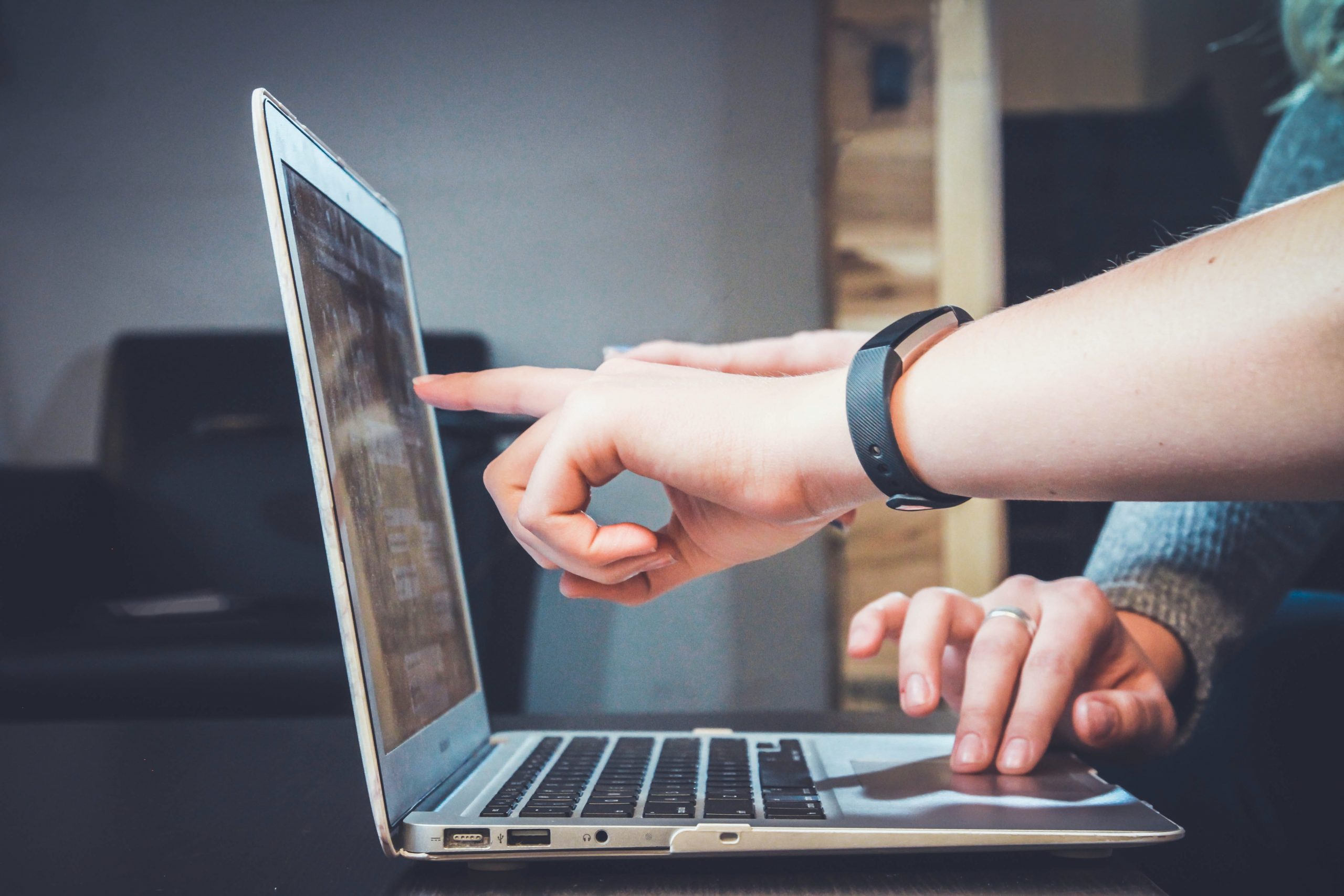 Photo by John Schnobrich on Unsplash.
Are you a tech start-up looking to do business God's way? Do you want to shape culture for human flourishing and Kingdom impact?
A new platform for early-stage tech founders is ready to help you do just that.  
The idea for it started with a Salt&Light article about Digital Mission @ 360 (DM 360) two years ago. 
At the time, co-working spaces were all the rage, but this one was different.
DM 360 is a co-labouring hub for people doing digital mission, using technology to fulfil the Great Commission. This was ministry with technology, or mintech, as they termed it.
"When I read the article, I was just amazed at this idea of a Christian co-working space. I felt the concept and the term mintech was so appropriate," said Chris Yeo.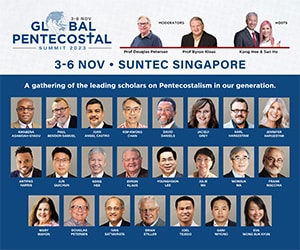 "God is the God of technology. And yet, tech was underused in scaling God's work."
Chris is no stranger to technology in the workplace. He is the Managing Director, Head of GrabPay and Grab Ventures.
"God is the God of everything including technology. And yet, tech was underused in scaling God's work. The article spoke to me and I wanted to find out more," he said.
He reached out to founder and "chief digital servant" of DM 360, Lim Shu Chen, or SC as he is better known.
Said SC: "When Jesus said to go make fishers of men, I asked myself, 'Where are the fishes?' They are in gaming – over two billion people. They are in Facebook, four billion, in YouTube. The fishes are there.
"Chris and I felt we needed to see a lot more Christians trying to break new ground in different sectors in the tech start-up space."
Where the fish are
They decided that what the market lacked was support for tech entrepreneurs in "redemptive businesses".
Redemptive businesses are those that go beyond being ethical to being sacrificial. Through an others-centred approach – loving and serving others, giving of self – people are blessed, culture renewed and creative restoration is achieved.
"We wanted to build a whole eco-system to launch different start-ups," said SC.
Discussions, research and prayers followed as did the addition of four other people to the team who all came in as volunteers – Kevin Sutantyo, Partner at Sovereign's Capital in Jakarta, Indonesia; Chris Sirisereepaph, Partner at Saison Capital; Lui Yong Kit, Investment Manager at Auspac Investment Management; and Pei Lee, Co-founder and Vice Principal of para-church organisation Sterling Campus.
Yong Kit, explaining why he came on board, said: "The start-up world is a super cut-throat place. It is a dog-eat-dog world where up to 90% of start-ups fail, where founders spend all their time in pursuit of money and growth.
"It runs contrary to what the Gospel tell us – to love God with all our heart, soul, mind and strength, and love our neighbour as ourselves.
"We focus on faith-driven tech founders because we feel that's lacking in the ecosystem."
"As someone who is also in the grind and as I get to know more and more people in this industry who struggle the same way, I was drawn to the idea of being able to help founders see their business through a redemptive lens, and to eventually journey alongside them."
Six months later in April 2020, Digital Mission Ventures (DM Ventures) was incorporated to help early-stage tech start-up founders build redemptive missional companies by connecting them to capital, mentors, robust content and a community of like-minded entrepreneurs.
Its mission, according to its website, is to journey with 100 early-stage tech founders to maximise their Kingdom impact over the next 10 years.
Said Chris: "We modelled DM Ventures after other venture capital firms except that we focus on faith-driven tech founders because we feel that's lacking in the ecosystem in terms of how we encourage tech start-ups to scale up God's work and mission on earth."
Tech founders with missional heart
What the team is doing next is a campaign to find start-up founders to be part of DM Ventures' Accelerator Labs (DMV Labs).
Said Chris: "We realised that there is a lack of start-up founders in the eco-system of redemptive business. So, we decided to go upstream and launch an accelerator programme."
They will be using a programme modelled after one by Praxis Labs, a US-based creative engine for redemptive entrepreneurship.
Start-ups under Praxis have a 94% success rate, compared to the usual 10% success of most start-ups.
"Your Christian life and your start-up life should not be separate."
"Theirs is a very relational mentorship model. They don't just mentor for hard skills, they look out for people with a missional heart as well.
"They care for the start-up founders as people," said Pei who went through the transformative content of Praxis in preparation for DMV Labs along with Yong Kit.
"I've always felt that redemptive enterprises are such a powerful way of shaping culture."
Added Chris: "The lab will help them answer critical questions, 'God has given me a start-up. What is God asking me to do as a Christian tech founder?'
"Your Christian life and your start-up life should not be separate."
Redemptive start-ups
From now till December, Christian tech start-ups in the early stages of development can write in to DM Ventures to be part of DMV Labs. The team hopes to shortlist six founders.
Said SC: "We are looking for founders who are spiritually mature, culturally astute, and in community with fellow believers.
"They must be intentional about using their ventures to live out the truth and beauty of the Gospel, and have a desire to collaborate within the Body of Christ and use their technology to support frontier missions work if possible."
"We want to create an eco-system where the founders are able to bring things back to Biblical values."
Selected founders will benefit from the high-touch programme that will have content with a Biblical worldview. The programme will run from December 11, 2021 to February 26, 2022. Founders will also be supported by fellow entrepreneurs, and mentored by seasoned builders who believe in the power of redemptive entrepreneurship.
"Our mentors are crucial to the success of the programme. They need to have pastoral care, not just business skills," said Pei.
Upon graduation, they many qualify for up to S$100,000 of funding per founder from DMV Investments.
Added SC: "They will continue to get support from our mentors and the network of fellow Christian start-ups. They are welcomed to use our co-working space at DM 360.
"We'll run talks modelled on TED talks for them."
Said Pei: "In the end, we want to create an eco-system where the founders are able to bring things back to Biblical values of accountability and submission rather than these flamboyant characters that the world sees.
"They are to demonstrate Godly ambition."
If you have enjoyed reading Salt&Light...
We are an independent, non-profit organisation that relies on the generosity of our readers, such as yourself, to continue serving the kingdom. Every dollar donated goes directly back into our editorial coverage.
Would you consider partnering with us in our kingdom work by supporting us financially, either as a one-off donation, or a recurring pledge?
Support Salt&Light