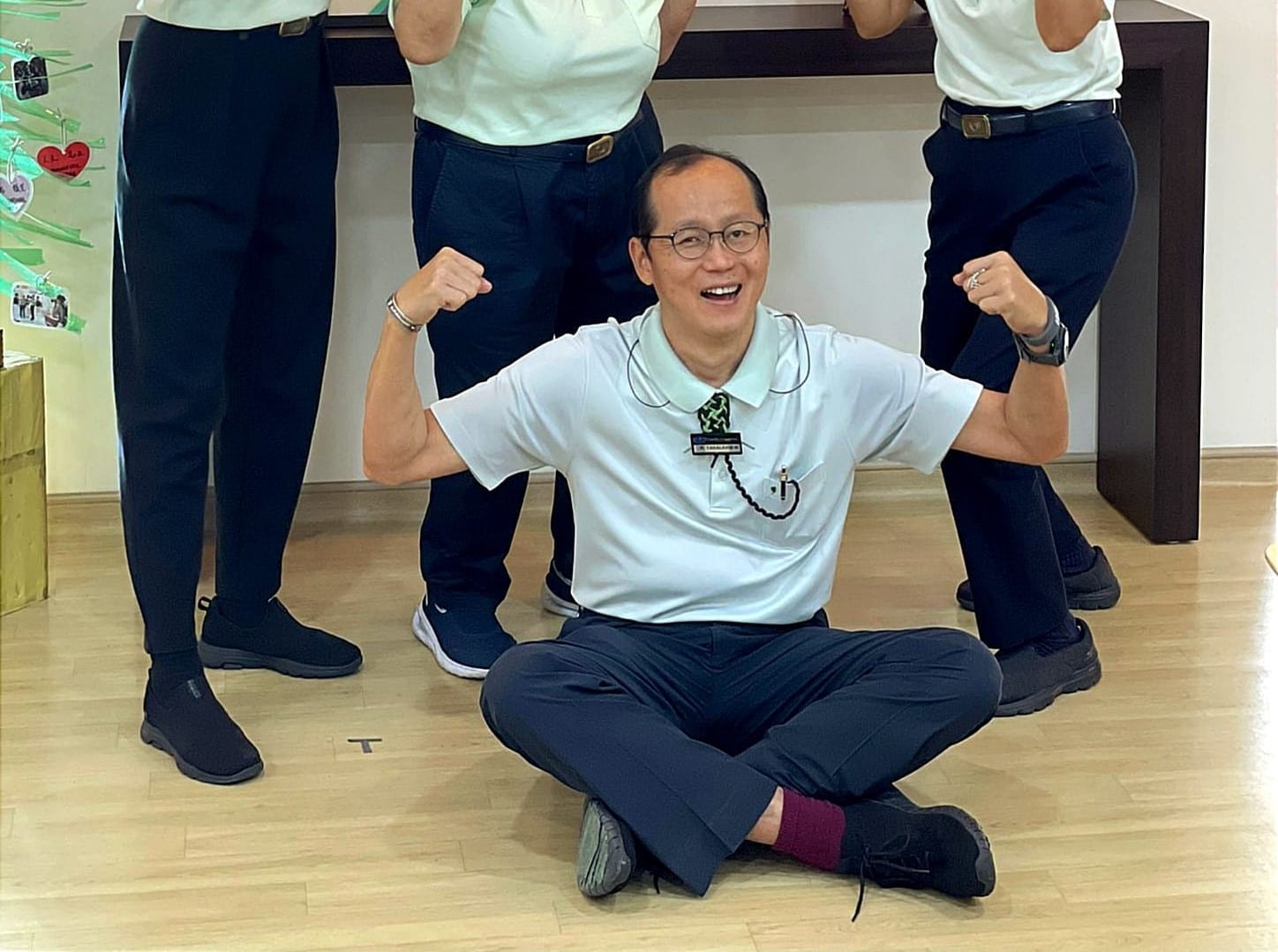 Takalah Tan started out life as Tan Kok Liang. Until his motorbike accident, he was athletic, charismatic and successful. But, in a split second, his life would take an unexpected turn. Photos courtesy of Takalah Tan.
Trigger warning: Mention of suicide and images that may cause distress.
---
Life was good for Tan Kok Liang.
Although he had been born with asthma, he overcame it to become an outstanding sportsman. He was a lightweight boxing champion, triathlete and school cross country runner. He swam, dived, rock climbed, mountain climbed and was an archer.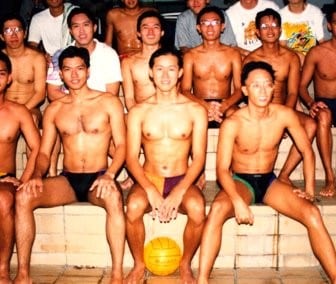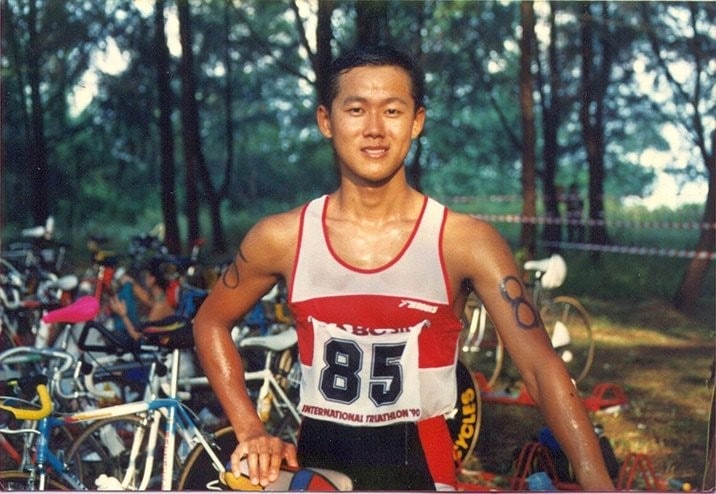 A natural born leader, he was a Senior Patrol Leader with the Scouts. When he went to junior college, he became a student councillor. In his days serving National Service, he was selected to be a Commando and underwent Officer Cadet training.  
By the time he was 24, he had graduated from the National University of Singapore (NUS) with a degree in Mechanical Engineering where he had also won the Innovation Award in his faculty. 
He was just one week away from starting his job at a multinational company, a position he had gotten after six rounds of interviews after beating 7,000 candidates to secure. 
That night, he was heading home on his motorbike when his life changed forever.
He never made it.
Battered, broken and brain damaged
As Kok Liang rounded the bend on an expressway, travelling at 100km per hour, he saw, too late, that there was a police car stopped at the side. To avoid colliding with it, he steered right to squeeze between the vehicle and the metal railings on the side of the road. But the handle of his motorbike scraped the door of the police car instead.
He is now almost completely blind in that eye.
The contact caused his motorbike to crash and flip over the police car, breaking into two on impact.
Kok Liang himself was thrown 70m away onto a curb. His helmet, which he had failed to secure, flew off and he landed on his face.
He sustained injuries so massive that doctors gave him "only 0.1% rate of survival". His face was thoroughly smashed – "like a porcelain plate that had shattered". The only thing holding it together was his flesh. His eyes were dislocated and his teeth misaligned. 
"My eyes weren't just tilted apart, they were rotated about the centre. The eye surgeon had to cut it out of my left socket, rotate it and tilt it back so my face would look more presentable."
Kok Liang is now almost completely blind in that eye.
The accident also caused his left nostril to be torn off.
"The Civil Defence people who rescued me didn't look for it because they didn't want to waste time. They arrived within five minutes of the accident and rushed me to the nearest hospital within 10 minutes. Their speed contributed greatly to my survival."
Because of his fractured face, almost all the fluid surrounding his brain leaked out.
Even after reconstructive surgeries, he never again looked the way he did before the accident.
He suffered a brain infection and his temperature soared to an alarming 46°C. As a result, he lost his memory and, he's told, half of his brain's storage capacity. Today, his ability to remember things remains permanently compromised.
"I have short-term memory retention deficit. I forget things easily," he told Salt&Light. 
The rest of his body was just as wrecked. He dislocated his left shoulder and broke three ribs on his right, puncturing his right lung as a result. His right leg was fractured diagonally and the muscles surrounding his shin swelled so much that his leg was shortened by 4cm.  
He had to have seven surgeries on his brain to remove a recurring blood clot. There were another seven reconstructive surgeries on his face, teeth and leg to lengthen the shin that had shrunken. 
Some things, however, would never recover. Even after reconstructive surgeries, Kok Liang never again looked the way he did before the accident.
"When my family and I went to JB two years later, the Malaysian customs officer cancelled my passport. It must be because my facial features had changed and I didn't resemble my passport photo."  
Loss after loss 
Kok Liang's losses go beyond the physical. While he was in the hospital fighting for his life, his father lost his.
According to his mum, when his father heard about the accident, he collapsed on the chair, his arms flailing in the air and cried out: "Why must it be my son? Why not other people's son?"
"Dad really cared about me," said Kok Liang.
To be by his side, Kok Liang's father had chosen to postpone his heart bypass. He also wanted the family to concentrate on Kok Liang's recovery and not have to worry about his. Two weeks before Kok Liang was to be discharged, his father died of a heart attack in his sleep.
"Why must it be my son? Why not other people's son?"
Yet, Kok Liang, now 53, considers himself fortunate.  
"I was told that if my helmet hadn't come off, it would have hit the ground instead of my face. The rebound from the impact would have caused my neck to snap back and I would either have been decapitated by the force or I would have broken my spine and become paralysed from the neck down. 
"I studied Mechanical Engineering. So, I can conceptualise the Science behind it. I know how fortunate and blessed I am."
While wearing a helmet generally saves lives, in Kok Liang's case, the fact that his helmet had become dislodged helped him.
"The brain surgeon also told me that if my helmet had been on, I might not have fractured my cranial bone which had allowed the cranial fluid build up to be discharged. I would have suffered even more brain damage."
New name, new life
His old life erased and his memories gone, Kok Liang decided to legally change his name to Takalah about two years after the accident.
To help him piece together his past, his mother had handed Kok Liang his belongings – books, diaries, photos and poems. Through them, he found out that while he was in secondary school, he had created the name Takalah for himself.
"Guess why," he urged. "Can't guess? My initials are TKL. I just added As after each letter because it was my aspiration to score 'A's. For a softer ending to the name, I added a H at the end. I asked my friends to call me Takalah but they refused. So, I used it as my pen name.
Everything he had learnt in school, everything he had known was gone.
"After the accident, I not only looked different, I couldn't recall my past. So, I decided it was better not to try and become my old self. I adopted this new name and became a new identity."
He would find out that in Malay, takalah means "cannot lose". In Japanese, it means "treasure". In the language of the Native Americans, it means "warrior". It seemed to fit the narrative of his new life. He had beaten death and been given the gift of a new lease on life. But it was one for which he had to fight.
Doctors told him that his brain injury has caused half the "hard drive" of his brain to be wiped out. Everything he had learnt in school, everything he had known about himself, his family, friends, and the world around him was gone. He had to read copious numbers of books from dictionaries and encyclopaedias to text books and all the 10-year series he could get his hands on to re-learn things.
"What I had was an empty brain. With an empty brain, you cannot make decisions. You need knowledge to have a basis for consideration. That is what education gives us. That is what I lost."
The injury on his right leg caused the two small toes to roll beneath that foot, causing him to trip as well as to suffer blisters. He learnt to tape up his toes. With his dislocated shoulder, he could not lift weights. Because his leg was still recovering, he could not run. So, Takalah went to the public pool to strengthen his body.
"I wanted to use hydrodynamic resistance. Because I know myself best, I became my own case manager."
An opportunity cost worth bearing
But that was not the only time Takalah used Science in his new life. Before that, he had wanted to use aerodynamics to kill himself.
Fresh out of the hospital, he was experiencing grief over his losses and battling guilt about his father's death. Lost, lonely and feeling isolated, he had thought of ending his life so he would not be a burden to his family.
"I planned to jump down from the ninth storey, carrying plates in my hands to apply aerodynamic aileron control so that I made sure I really died from the fall." 
"God helped me even when I didn't know it."
But a chance encounter changed his mind. While contemplating suicide at the void deck of his flat, he saw his neighbour, a young man, seated on a bench holding a walking stick.
"I asked him, 'Do you want me to take you back for lunch?' But he gave me a blank look."
Takalah guided the man home. That was when he found out from the man's mother that the man had collided with a bus six years before and had fractured his spine. He became paralysed. The buildup of fluids in his brain also caused him permanent brain damage.
Takalah reasoned then that while he had lost sight in one eye and his sense of smell, and his face had been so damaged that he did not look the same anymore, he at least got to keep his mental faculties and it was "an opportunity cost I can bear". It gave him a different perspective of his injuries.
Years later when he became a Christian, Takalah would look back on that encounter and realise that it was divine intervention.
"God helped me even when I didn't know it."
What he would also come to realise was that it all happened "for a good purpose" and that he would feel "chosen" for that purpose.
---
Read the faith journey behind Takalah Tan's recovery in Part 2 of his story.
---
MORE STORIES ON GOD'S LIGHT IN THE DARKNESS:
"In our heartbreak, we've found comfort and peace in God": Parents whose son was swept away by waves in Australia
In a coma and dying, she saw visions that readied her for life without limbs when she awoke
His 15-year-old sister died after collapsing in school; but in his grief, he found unexpected comfort
"I thought everything I touched would turn to gold": He was a wildly successful businessman – until he lost everything
"The most painful part of my life was also the most joyful": Though her kidneys failed her at 35, she saw unexpected miracles
"She is a miracle": How God kept His promise to a mother whose baby's skull was abnormal
If you have enjoyed reading Salt&Light...
We are an independent, non-profit organisation that relies on the generosity of our readers, such as yourself, to continue serving the kingdom. Every dollar donated goes directly back into our editorial coverage.
Would you consider partnering with us in our kingdom work by supporting us financially, either as a one-off donation, or a recurring pledge?
Support Salt&Light