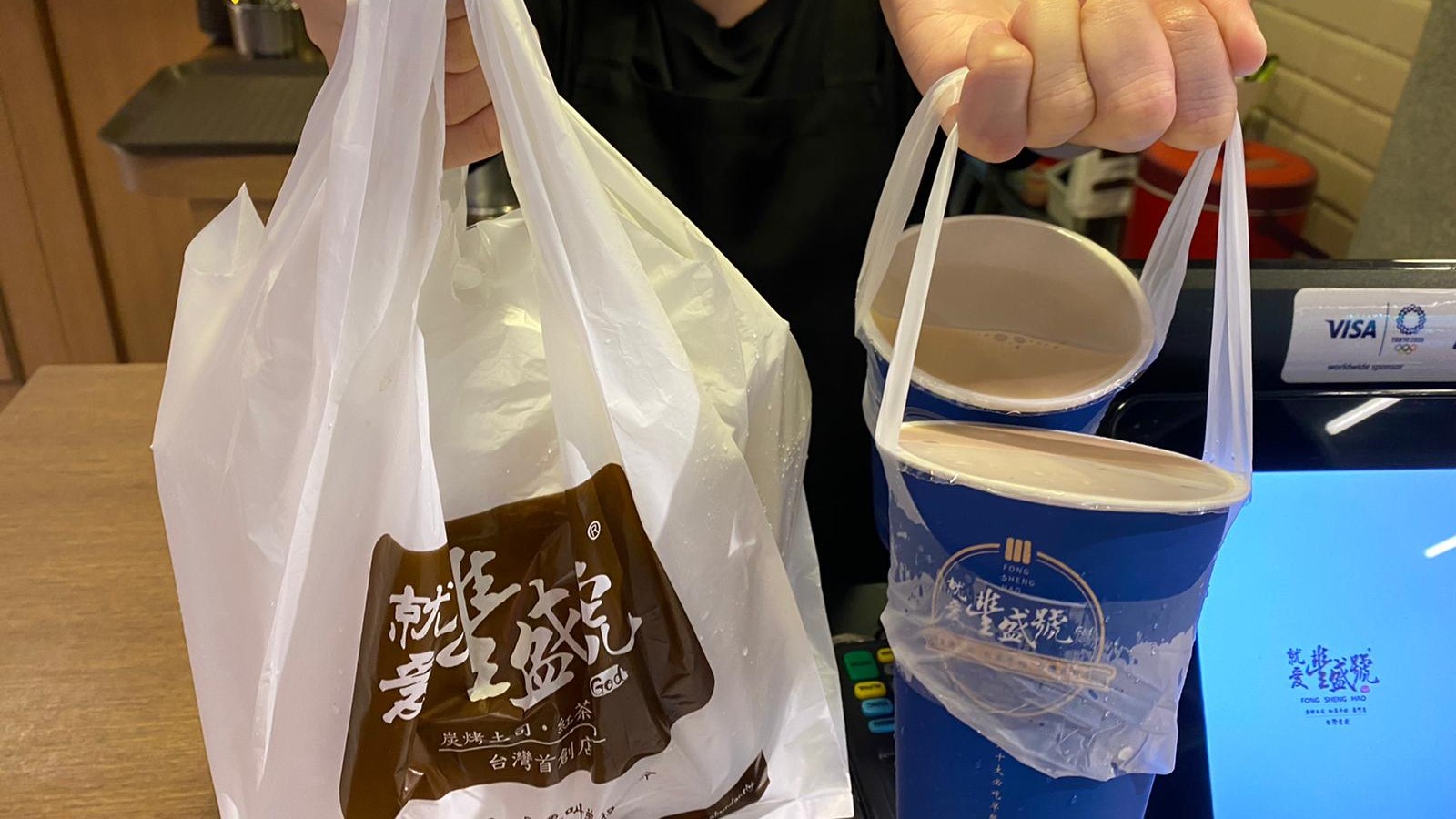 Like all F&B businesses, Fong Sheng Hao will count on its takeout and delivery services between May 16 and June 13. Photo courtesy of Fong Sheng Hao.
Come Sunday (May 16), Singapore will be a much quieter place.
New Phase 2 (Heightened Alert) regulations were announced yesterday (May 14), among them the return of the "no dine-in" rule from a year ago.
"We knew the day may come as the numbers climbed."
Eateries and hawker centres will only be allowed to offer takeaways and deliveries from May 16 to June 13. According to the Ministry of Health (MOH), this is because dine-in F&B establishments pose a higher risk as customers often dine for prolonged periods in close proximity with each other with their masks off.  
The news did not catch F&B owners entirely by surprise.
Said owner of Peranakan restaurant The Peranakan, Raymond Khoo: "I expected it, especially with the closure of Jewel."
Agreed Elim Chew former streetwear entrepreneur turned restauranteur: "We knew the day may come as the numbers climbed. But it is still sudden."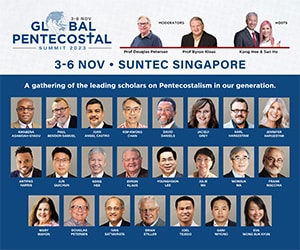 Chew is chairman of a string of restaurants including I'm Kim Korean BBQ, GoroGoro Steamboat and One Sushi Group. Some of her eateries – One Sushi at at Yishun Town Square, I'm Kim KBBQ at AMK Hub, and Grantral Mall and Captain Kim at Tampines Junction – will offer delivery and takeout.
"GoroGoro is a steamboat buffet so we're unable to do delivery. There is no choice but to sit out this phase."
Circuit Breaker paved the way
Owner of Indonesian restaurant The Rice Table, Kevin Sih, accepts the reasoning behind the new regulations. "Outside of your own home, F&B establishments are the only places where groups of people can interact without wearing a mask."
But he added that for the F&B industry, "business will definitely be affected as dining out is one of Singaporeans' favourite activities".
Thankfully, because of last year's Circuit Breaker, The Rice Table now has takeout and delivery services firmly in place to tide them through these coming weeks.
The Circuit Breaker also caused Joshua Chong, owner of seafood distributor Global Live Seafood, to re-think his business.
"My parents started the business and I have been helping them for more than 10 years. My father had been asking me to sell online as well and not just to restaurants and hotels.
"Business will definitely be affected as dining out is one of Singaporeans' favourite activities."
"But I had been procrastinating setting up online sales because I didn't believe in it. I kept telling him that our products were too expensive for individual consumers, that nobody would buy from us online."
Then, Circuit Breaker happened. Chong's usual clients – major hotels and restaurants – cancelled their orders because buffets and banquets were no longer allowed.
"Business was down by 95%," said Chong.
He had no choice but to offer his products online via Lazada and Qoo10. That proved to be a lifeline because, as Covid home cooks emerged, so did a demand for live seafood from individuals.
"One lady bought my lobsters and crabs to bless her friends. Then her friends decided to do the same for other friends."
The revenue from online sales helped to keep the business afloat and opened up a new source of income.
"Covid forced us to transform the business. I managed to grow the business from online sales."
When dining out became an option again, online sales did drop. But during festive occasions like Christmas and Chinese New Year, it rose again.
The new regulations may be a blow to Chong but he is better prepared this time round.
"I'm thankful that I learnt from last year. We will promote our online sales more actively via Instagram and Facebook to attract the Covid cooks. With more people eating in, these home cooks will come back."
Double whammy 
F&B businesses that rely on lunch-time crowds face a double blow because Singapore will be reverting to working from home as the default mode for workplaces.
"The new rules bring us to let's-just-hope-for-a-miracle territory."
The Living Well, located at the Tan Tock Seng Hospital (TTSH), had already weathered one round of rule-tightening.
On April 29, the hospital closed all its wards to visitors following reports that one of its nurses tested positive for Covid-19. Staff who were affected by the TTSH cluster were also placed on quarantine or leave of absence.
The reinstatement of WFH as the norm is yet another challenge for the café which relies heavily on take-out business from the staff of the hospital.   
Said CEO Audrey Quay: "We have already been operating under restrictions for over a year. The main door leading to our café has been closed and we no longer do deliveries.
"With the recent new infections, about half of our customers are quarantined or working from home, or otherwise unable to frequent our establishment. So, we have already seen revenues drop by half.
"We want to stay open for frontliners who face restrictions or stigma and have even more limited options now for meals."
"But we are still open and surviving. We still want to stay open for the very reason that those frontliners who do go to work and have restrictions imposed or stigma attached to them have even more limited options now for meals.
"We want to keep providing healthy, high quality and affordable nourishment for them during this period."
Before the latest restrictions, coffee and bread stall Mad Roaster at Amoy Street Food Centre, right at the heart of the CBD, had been enjoying better business with the return of workers to the area.
The hipster coffee stall launched in November 2020, just in time for the re-opening of the country at the end of the year.
Said owner Madeline Chan: "Yes, the WFH rule was a big blow. The new rules bring us to let's-just-hope-for-a-miracle territory."
Light in the dark
But there have been small mercies. Mad Roaster recently launched island-wide delivery services for online orders. This, Chan hopes, will make up for the expected drop in business at the physical store.
Mad Roaster will also be expanding East. They will open a new outlet at 441 Joo Chiat Road next week.
"Kipos has kindly offered us a space-share arrangement. So, hopefully those working from home in the East can still pop by for a coffee to-go or order delivery from GrabFood," said Chan.
The move to a location outside of the CBD just as workers from that area start working from home is timely, according to Chan. She hopes the new customer base in the East will make up for the expected losses and sustain the social enterprise. Mad Roaster provides work for refugees in the form of designing stickers that accompany each cuppa and loaf of bread.
"My core value when I ventured into the F&B business was to help out society and spread more of God's love to people in need."
Owner of Taiwanese toast franchise Fong Sheng Hao, Louis Tan, is choosing to see the impending lull as a blessing.
"Fong Sheng Hao's third outlet at Westgate begins its renovation next Monday. For me, it is a good time to focus on the new outlet opening on June 21 as well as on service training. My Taiwan team is also coming over in early June and going back on June 13.  
"Somehow, I'm not worried. I have peace in me. People will always need to eat. There'll always be a way for us as an F&B business."
For Tan, being profitable, while important, has always been second to his main aim in doing business.
"My core value when I ventured into the F&B business was to help out society and spread more of God's love to people in need."
Because of this, the possible revenue loss is less daunting to Tan.
As for Khoo, he is taking the opportunity to offer new dishes for takeout and delivery. Customers can look forward to a plant-based Omni meat buah keluak rice with sambal timun dish, as well as a re-imagined burger, the plant-based fish-less fish with crisp organic tempeh in asam pedas reduction on a traditional apom.
The Living Well has seen small acts of kindness that have gone some way to help business.
"People have offered to donate healthy meals to TTSH staff. But we're also happy to take donations," said Quay.
Christian community to the rescue
The short runway for F&B outlets to manage their perishable stock did come as a shock.
When the new rules were announced, Chong found himself stuck with 160kg of expensive razor clams, which were meant to supply his high-end clients – major Chinese seafood restaurants and Michelin restaurants. Anticipating a drastic drop in sales, the clients cancelled their orders.
"I didn't want them to go to waste, so I had intended to give them out for free," said Chong. "I texted my church friend, Jason, and told him that I have some live razor clams and wanted to give them to him and his family."
Jason hopped into action and sent out a Whatsapp blast to his cell group and other friends: "Helping a church friend sell some fresh live bamboo clams as restaurants orders cancelled."
The texts spread quickly and, to Chong's astonishment, within less than six hours his entire stock of clams was sold out.
"I'm so thankful for the Christian community," he said. "After Jason said he would text his friends, suddenly my phone just kept beeping until the battery ran out! 
"When I shared with my parents, they were very surprised it had sold out too as we had been prepared to make a loss. We offered the clams at half price – $40 per kilogram instead of $80.
"It's like all these strangers – brothers and sisters in the Christian community – came out to help in such a big way. 
"I am thankful there is no loss or wastage, and that this has allowed more people to get to know us as well as to enjoy good quality produce."
The entire episode has assured him of God's presence.
"I'm amazed by what God has done. I guess God can always surprise us."
Holding on to God
Many of the F&B owners Salt&Light spoke to are looking to the unchangeable God for help and hope as circumstances keep changing.
Asked which verse she is holding on to in this season, Quay chose Psalm 126:5-6.
"Those who persevere will see a fruitful harvest, perhaps even more so when it's easier to just give up."
"For me, it's about spiritual, mental and emotional resilience – trusting God through the best as well as the most trying of times.
"Those who persevere will see a fruitful harvest, perhaps even more so when it's challenging, when it's easier to just give up. That's when you're tested and proven.
"I've always believed that all God requires of us – and yes, it's a lot – is to remain steadfast throughout the journey. He is more faithful and more steadfast than we are, and He is the God who sees it all."
This is a verse that has been translated into the DNA of the social enterprise she runs as well.  
"All God requires of us is to remain steadfast throughout the journey. He is more faithful and more steadfast than we are."
"Even if you're weeping, you'll reap the harvest with a shout of joy."
For Khoo, Deuteronomy 33:12 is particularly meaningful in these times.
"It is covering for health and for the business. More so as I deliver free food to our frontliners at TTSH and NCID.
"I can rest and not worry."
Seeing God work through her many business ventures has fortified Chew's resolve for this season.
"We know that God will bring us through the ups and downs as He has always done since 77th Street days till now, moving from fashion to the food business.
"God calls me to be strong and courageous."
"My family has always known that in all things God works for the good of those who love Him, who have been called according to His purpose (Romans 8:28).
"With new ideas, we can emerge from our comfort zone and thrive though our toughest times. The most important thing is to keep our faith and prayers to guide us through."
Reflecting on how he managed to sell all his razor clam stock in mere hours just by word-of-mouth, Chong said: "It is really amazing. It is a lot of His favour, unmerited favour. Always look to the Lord." 
He shares the verse that has seen him through tough times – Joshua 1:9.
"God calls me to be strong and courageous, not to be scared but to really trust in Him."
---
RELATED STORIES ON HOW F&Bs ARE COPING DURING COVID:
The Peranakan's Raymond Khoo loves his neighbours with belacan and pineapple tarts
The story of faith behind Taiwanese toast franchise Fong Sheng Hao
From lawyer to "kopi lady", why this millennial gave up the corporate life
If you have enjoyed reading Salt&Light...
We are an independent, non-profit organisation that relies on the generosity of our readers, such as yourself, to continue serving the kingdom. Every dollar donated goes directly back into our editorial coverage.
Would you consider partnering with us in our kingdom work by supporting us financially, either as a one-off donation, or a recurring pledge?
Support Salt&Light