Day 31: From Sinai to Zion
A LoveSingapore 40.Day prayer and fast devotional, following 2020's theme of In the Long Run – A Journey Through the Book of Hebrews.
LoveSingapore // July 31, 2020, 12:01 am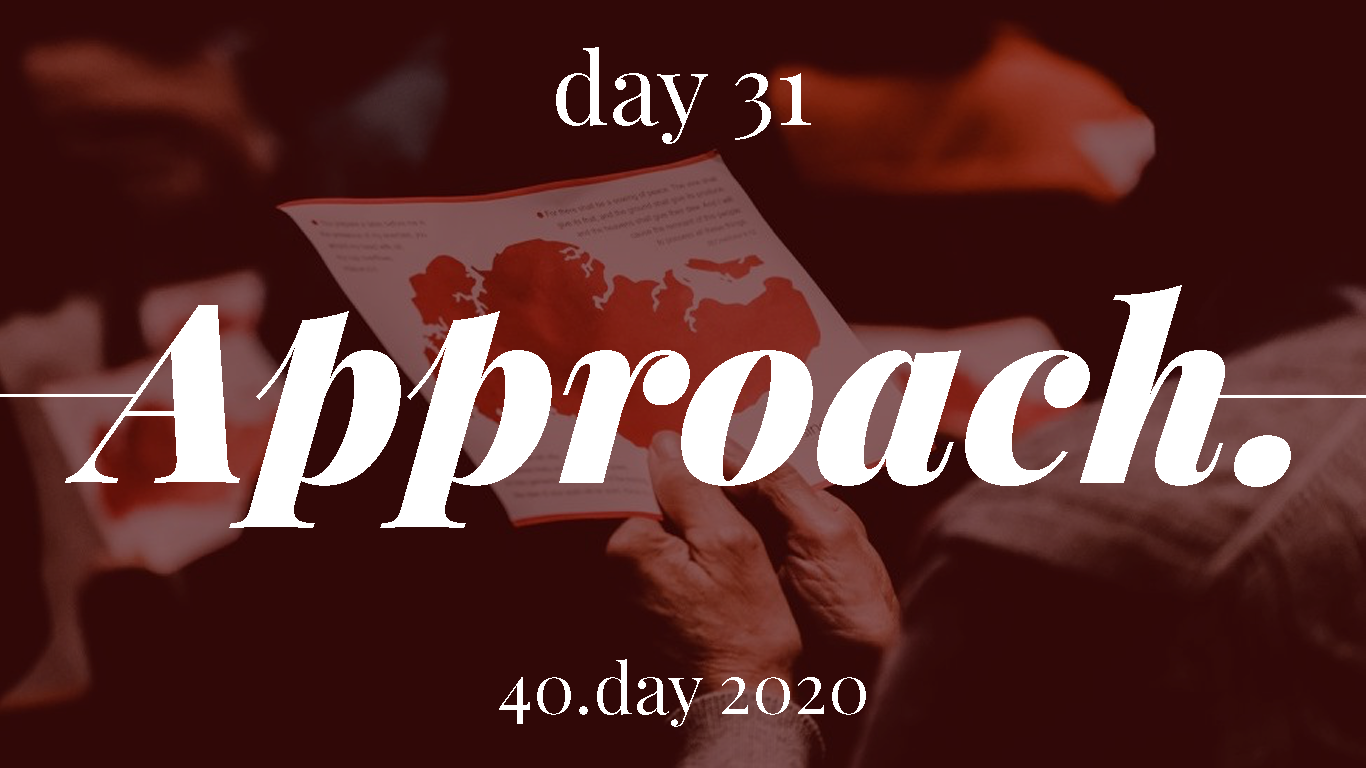 40.Day 2020
Bible reading for 40.DAY 2020 | July 31: Hebrews 12:18-24
---
The word come in Hebrews repeatedly signifies the believers' approach to God in prayer or worship (4:16; 7:19; 10:1, 22; 11:6; 12:18, 22). Now, contrasting Mount Sinai and Mount Zion, the Preacher welcomes his church and yours to the ultimate worship experience: You have come to Mount Zion (11:22).
The Sinai event was the most theatrical worship encounter ever staged on earth. It stimulated the physical senses to the extreme with special effects: Wind and fire. Lightning and thunder. Cloud and smoke. Trumpet blast and roaring voice. So awesome was the sight and so violent the shaking that even Moses quaked (Exodus 19:16-19).
We enter God's City and participate in the realities of his Heavenly Future even before it arrives on earth.
But you have not approached that mountain which can be touched, says the Preacher. You have come to Mount Zion, the heavenly Jerusalem, the universal centre of the worship and rule of God. What a difference that makes. And what a relief!
Everything here is invisible, inaudible, and untouchable to the physical senses. Yet it is more real than the things we can see, hear, and handle. Our eyes do not see the assembled angels or the righteous dead. But here they are. Our ears do not hear the blood of Jesus speaking. But that blood is never silent. With eyes of faith we see Jesus. With ears of faith we hear God's Word. With hands of faith we grasp the Eternal. Not the microphone.
Sinai and Zion, therefore, represent two inherently different approaches to worship. The Sinai experience is sensory to the extreme, overwhelming the bodily senses.
In stark contrast, the Zion encounter does not depend on physical sensation, special effects, stage presence, thundering voices, and promotional graphics. Songs, symbols, and liturgy do indeed play a vital part. But worship in spirit and truth reaches beyond the tangible and temporal and lays hold of the Invisible and Eternal. How? Through faith. We enter God's City and participate in the realities of his Heavenly Future even before it arrives on earth. Come. Let us approach.
Prayer Track
•  Covid-19 is a great disrupter. Full-house in-person worship gatherings with singing will not resume anytime soon. God is using this to get our attention and bring us back to simple worship in spirit and truth. Prayerfully reflect on lessons learned from the story behind Matt Redman's signature song, The Heart of Worship:
Back in the 1990s, Soul Survivor Church was at the forefront of a contemporary worship movement in the UK.
Mostly teens and twenty-somethings, they had Matt Redman as their worship leader and key influencer. The young church became excited as their music and worship style gained currency far and wide.
But the Senior Pastor felt that something was amiss. He took matters into his own hands. He suspended worship-as-usual. He got rid of the band and their sound system. Unplugged worship gradually emerged. Unamplified voices could be heard singing again. Redman himself spent time seeking the Lord and searching his own soul: That made me ask some questions, he confessed. What are my motives when I'm up there on the stage? Am I doing this as service, or am I trying to build my own little thing? It was a great moment for me, as a musician and as a worshipper, to refocus (BBC interview).
During this time of divine discipline, Redman wrote The Heart of Worship.
Pause and pray. May this song be our repentance anthem toward a great awakening in the Church for such a time as this:
When the music fades, all is stripped away and I simply come.
Longing just to bring something that's of worth that will bless your heart. 
I'll bring you more than a song for a song in itself is not what you have required. 
You search much deeper within through the way things appear, you're looking into my heart. 
I'm coming back to the heart of worship and it's all about you. It's all about you, Jesus.
I'm sorry, Lord, for the thing I've made it when it's all about you. It's all about you, Jesus.
•  Discern the shift. Most Millennials grew up knowing only contemporary worship styles. But thank God, fresh winds are blowing now in different parts of the world. Young adults are searching for something deeper and richer. Something that connects back to the ancient path (Jeremiah 6:16).
A blend of old and new. A balance of contemporary and classic. Forms of worship that honour the rich heritage of God's Family across the generations. Creative expressions that celebrate the diversity of the Body, honouring Christ the Head and his work through the ages.
Pause and give thanks to God. This is the Lord's doing; it is marvellous in our eyes (Psalm 118:23). Pray for these refreshing winds to stir the hearts of our young. Ask God for a history-making reformation of worship: A movement that puts Christ and his Gospel at the centre. A movement that knits the hearts of young and old. A movement pure and holy, tried and true that honours the King of endless worth!
---
Follow Salt&Light on Telegram, Facebook or Instagram for more of LoveSingapore's daily devotions until August 8, 2020.