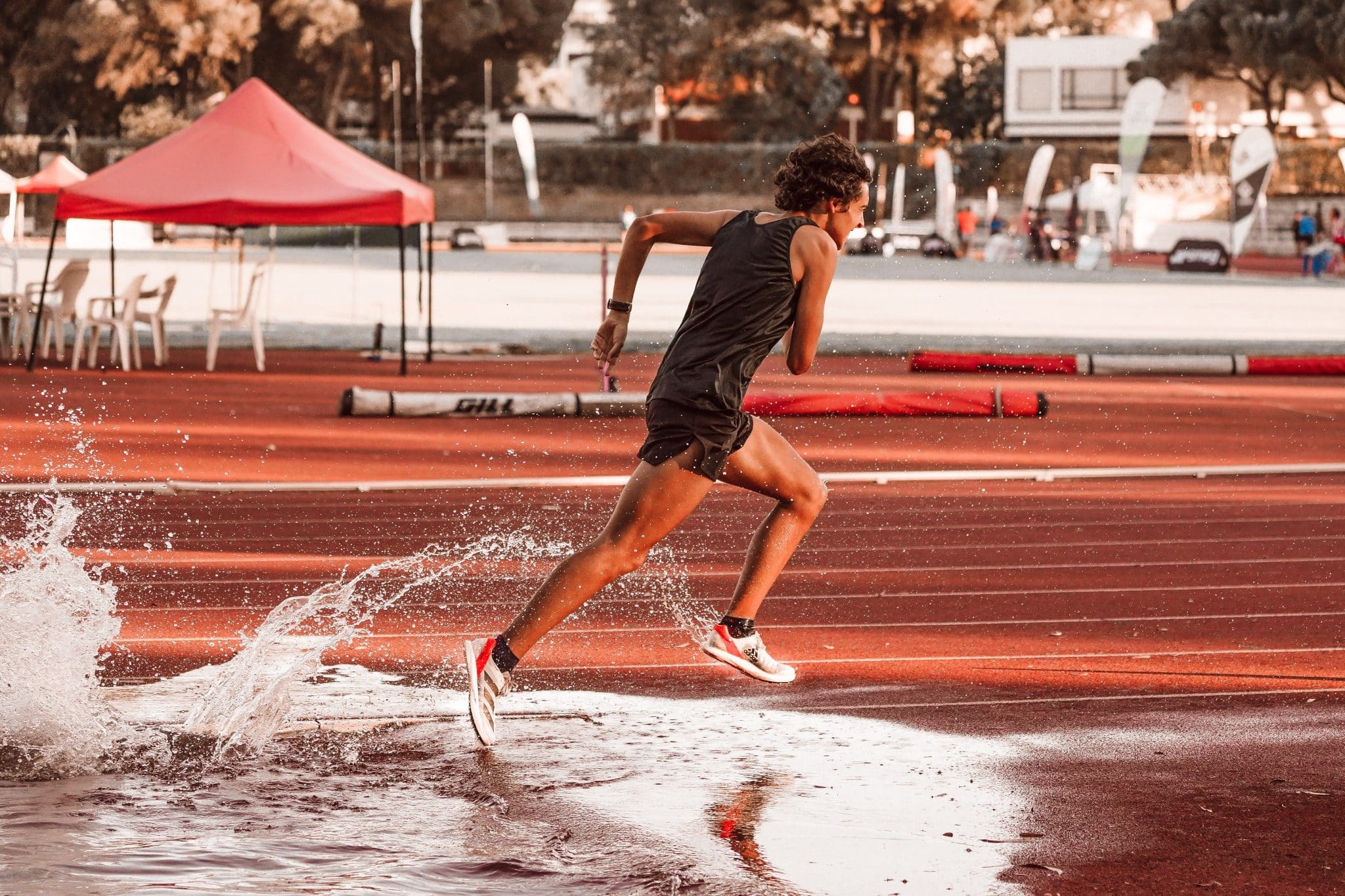 Dr Tan Lai Yong looks back on a chat with Uncle Lim, a cleaner who muses on the one thing that his jet spray cannot clean. Photo by Run 4 FFWPU on Pexels.
"For by grace you have been saved through faith. And this is not your own doing; it is the gift of God, not a result of works, so that no one may boast. For we are his workmanship, created in Christ Jesus for good works, which God prepared beforehand, that we should walk in them." (Ephesians 2:8-10)
This is the second in a series of four Easter devotional reflections by Dr Tan Lai Yong based on his conversations with people from a spectrum of backgrounds.
In these reflections, Dr Tan rethinks his walk in light of Christ's death and resurrection.
Purpose to Plight
He would be there at the crack of dawn and was clearly a person who was careful and proud of his workmanship. I got to know him a little over the several days that he was working on the running track. 
Uncle Lim used a spray jet to clean the running track. I would go and jog a few rounds, but he went slowly, almost inch by inch.
Curious about the whole process, I asked if it wasted much water. Uncle Lim told me that the jet spray uses much less water than old methods of scrubbing and brushes.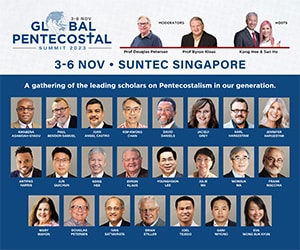 "This is more effective and saves a lot of water. We should use new technology," he said.
Not for show only
On another day, I asked him: "Since the jet spray is effective and uses less water, why not put a few jet sprays on a buggy and then just drive the buggy round the track. That would be faster right?"
"The runners can run faster when I do a good job." 
He smiled and said: "Human touch. You still need the human touch and the human eye to direct the spray. Not anyhow shoot.
"You must see where the dirty, slippery parts are.
"People, especially some of the office people, think we should spray the track to make it look nice and clean.
"The real reason is to make it not slippery so runners do not fall. The runners can run faster when I do a good job. 
"Cleaning is not for show only."
Carry on running
One morning, Uncle Lim told me that he would be heading off to another running track the following week. 
So I thanked him and he replied that he was just doing his job.
I said that we thank him as we runners make the track dirty; I pointed to the black soles on my shoes, indicating that the soles rub off on the track and so he has to clean that off with the jet spray.
"Our insides and our hearts also black and dirty, but I cannot put a jet spray inside the human body."
Uncle Lim shook his head and said: "No. The dirt on the track doesn't come from your shoes. You don't run that much (ouch!). The dirt comes from the pollution, the passing cars and the haze.
"You can carry on running. Don't worry."
I thanked him again for keeping the track clean and making it non-slippery for amateur joggers like me.  
Uncle Lim said, with a sigh: "I can clean the track, no problem. But who can clean our hearts? Our insides and our hearts also black and dirty, but I cannot put a jet spray inside the human body. Who can spray and make it clean?"
"… so that Christ may dwell in your hearts through faith – that you, being rooted and grounded in love, may have strength to comprehend with all the saints what is the breadth and length and height and depth, and to know the love of Christ that surpasses knowledge, that you may be filled with all the fullness of God.
"Now to him who is able to do far more abundantly than all that we ask or think, according to the power at work within us, to him be glory in the church and in Christ Jesus throughout all generations, forever and ever. Amen." (Ephesians 3:17-20)
---
Check back for more of Dr Tan Lai Yong's Holy Week reflections in the following days.
---
READ MORE OF DR TAN LAI YONG'S HOLY WEEK REFLECTIONS HERE:
"Nothing new under the air-conditioner": Lessons from a young prisoner going back to school
MORE ON GOOD FRIDAY AND EASTER:
If you have enjoyed reading Salt&Light...
We are an independent, non-profit organisation that relies on the generosity of our readers, such as yourself, to continue serving the kingdom. Every dollar donated goes directly back into our editorial coverage.
Would you consider partnering with us in our kingdom work by supporting us financially, either as a one-off donation, or a recurring pledge?
Support Salt&Light