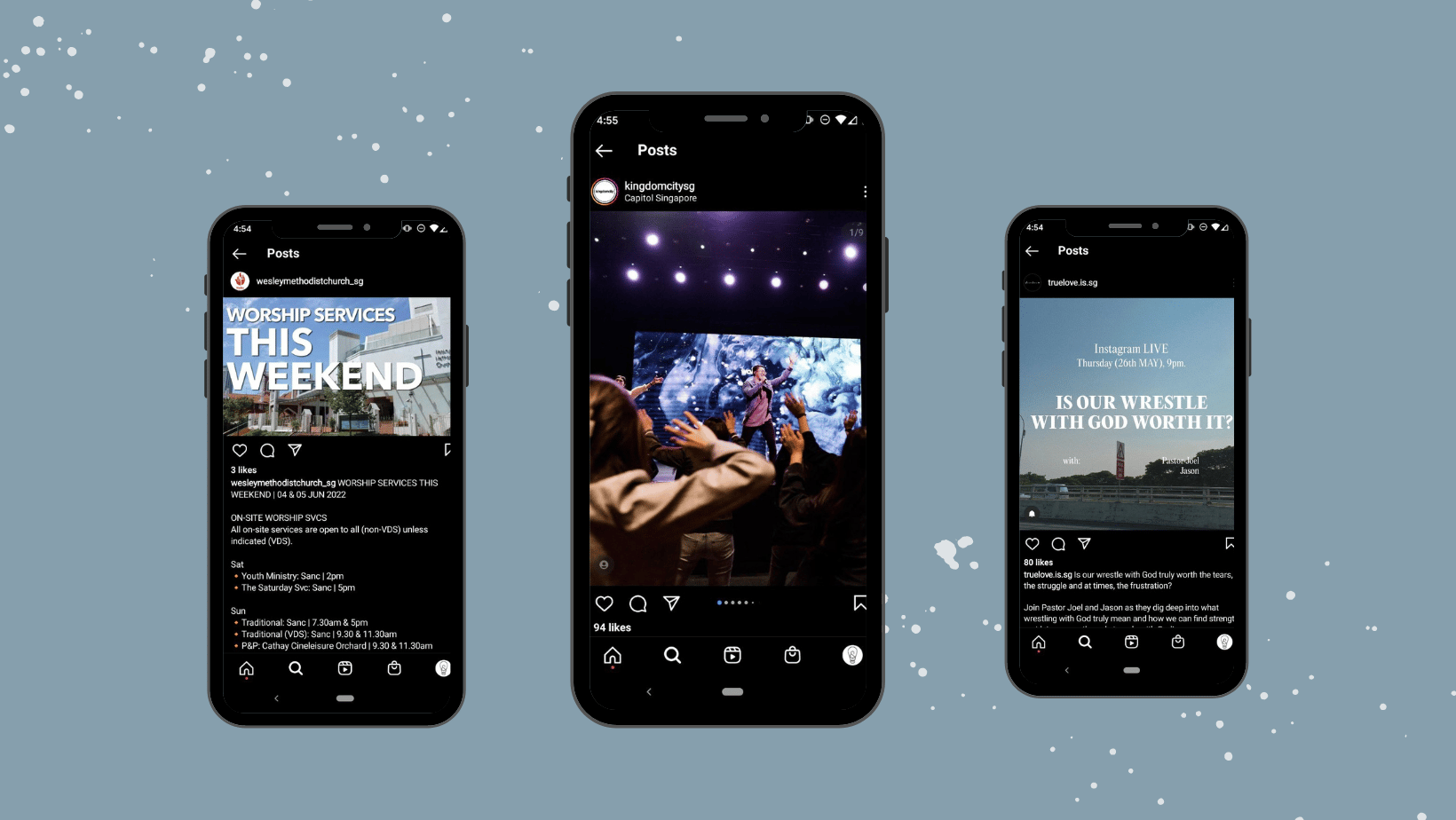 How can churches maximise the power of social media? Pastor Norman Ng, who spent 10 years in the marketing industry, weighs in.
Think about one thing that has the power to influence millions and the answer would undoubtedly be social media.
Close to 90% of Singapore's population – or 5.3 million – are active social media users, according to statistics released this year by We Are Social. Each user spends an average of about two-and-a-half hours on it daily.
It makes sense then that the Church should be on social media, seeking to steward its power for Christ.
"If we want to reach a generation, we have to go where they are."
"If we want to reach a generation, we have to go where they are," said Pastor Norman Ng, Senior Pastor of 3:16 Church, who co-founded social movements True Love Is and Heartbeat Project.
True Love Is seeks to support people struggling with same-sex attraction, while Heartbeat Project provides care and resources for women facing unplanned pregnancies, single mothers, children-at-risk and the special needs community.
With a heart to see lives transformed through the digital space, Pastor Norman, who spent 10 years as a marketing manager at a Fortune500 company, shared five avenues churches can take, to wield the power and influence of social media for God's Kingdom.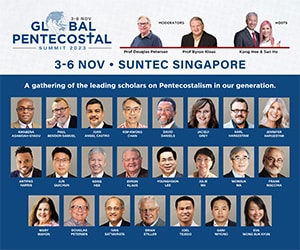 1. Inform
Many churches have this down pat, as they use their social media platforms to communicate to their members or newcomers such information as service timings, upcoming programmes and other announcements.
"To inform is to invite."
"To inform is to invite," said Pastor Norman, adding that this is one of the most basic ways that churches can utilise their online presence. 
"It extends church from the physical boundary to the digital space. It also provides people with the proper context of the event, so they can prepare their hearts and invite others as well." 
2. Inspire
The second way is to put out content that inspires viewers to turn their hearts and eyes to God.
Some ways of doing this include putting up snippets of the Sunday message, a sermon recap or worship videos. 
"Sometimes the Word of God moves us deeply and convicts our hearts on Sundays as the message is given," Pastor Norman elaborated.
"These posts have a way of bringing us back to what the Holy Spirit did in the moment and compelling us to act.
"They are timely reminders that allow for the seed that has been sown to be watered." 
3. Include
Social media can also be used to build a strong sense of community within the church. "The best in class for this is Kingdomcity Singapore. They do this very, very well," Pastor Norman noted.
Photos of the church's worship services, community events and even cell groups abound on their social media pages, allowing viewers to have more than a glimpse of what church life is like for those who attend.
"This helps to create a sense of belonging and people feel like they want to be part of the activity. At the heart of this, they are able to build culture."
4. Engage
Instead of just putting out content on a one-way street, this involves reaching out to individuals personally and engaging them on a deeper level.
"If one in a hundred responds to us, it's worth everything. It's the reason why we do what we do."
For example, the team managing True Love Is checks in with "as many as we can afford to follow up with", said Pastor Norman.
And each time they put up new content, they spread the word by messaging as many people individually as their community management hours allow.
"By doing this, we are building a relationship with our following. It's not just touch-and-go. It's not just serving them content. When we message them, we are giving them an opportunity to respond to us."
He added: "I see connecting with them as sowing seeds. Some of these seeds will land on good soil. If one in a hundred responds to us, it's worth everything. It's the reason why we do what we do."
5. Advocate
Using social media to advocate goes beyond the four walls of the local church and looks into the issues and needs of society, said Pastor Norman.
"If the Church does not disciple a generation, the world will."
He listed True Love Is and Heartbeat Project as some examples of how his church hopes to be salt and light in the digital space.
"We want to make a Kingdom impact in an age where darkness covers the earth and deep darkness its people," he said, quoting Isaiah 60:2.
Many people these days, especially the younger generation, are being greatly influenced by what they see or read on social media, especially with regard to social and cultural issues like abortion, euthanasia and sexuality.
In many ways, social media is this age's Areopagus, which in Acts 17:19-21 referred to a public place for discussion and debate, and we must enter it to engage those who are in it, said Pastor Norman.
"If the Church does not disciple a generation, the world will," he stressed.
He pointed to the IPS Working Paper No. 34, which showed that slightly less than half of Christian respondents aged 18 to 35 felt that homosexual sex or gay marriage is acceptable to some extent, compared with about 15% for respondents aged above 55.
"There is a need of a generation that is crying out. Go where and do what fulfils that need most effectively."
"In the absence of the Church being present in these (social and cultural) issues online, I'm seeing young Christians doing one of three tragic things: Conform to the patterns of this world, compromise on Christian convictions or deny Christ personally and socially," he said.
"One of the reasons why is because they don't have anchors to their faith and to their soul in the very place they spend most of their time on."
In summary, Pastor Norman said that the Spirit calls different churches to represent different things, and that there is no hierarchy among these five steps.
His church decided to focus on engaging and advocating, as they felt that there were enough churches involved in the other three ways.
"We need to complement, not compete against, what other churches are doing in the overall body of Christ," he said.
"There is a need of a generation that is crying out. Go where and do what fulfils that need most effectively."
---
Want to learn more about how your church can wield the power of social media for good?
From June 15 to 17, Pastor Norman will be sharing more insights on how you can lead your media team to make a Kingdom impact at the Lift Conference by the Alliance of Pentecostal and Charismatic Churches of Singapore (APCCS).
Other topics that will be covered at the conference include 'Building and Growing a Thriving Worship Team', 'Helping People through Loss and Grief', and 'Future Trends the Church Can't Ignore'.
More details on the conference and how to sign up can be found here.
---
RELATED STORIES:
Are you on Facebook, Instagram or Tiktok? Here's how you can use your social media to share the Gospel
Grooving for the Gospel: He makes music over social media to reach people for God
If you have enjoyed reading Salt&Light...
We are an independent, non-profit organisation that relies on the generosity of our readers, such as yourself, to continue serving the kingdom. Every dollar donated goes directly back into our editorial coverage.
Would you consider partnering with us in our kingdom work by supporting us financially, either as a one-off donation, or a recurring pledge?
Support Salt&Light