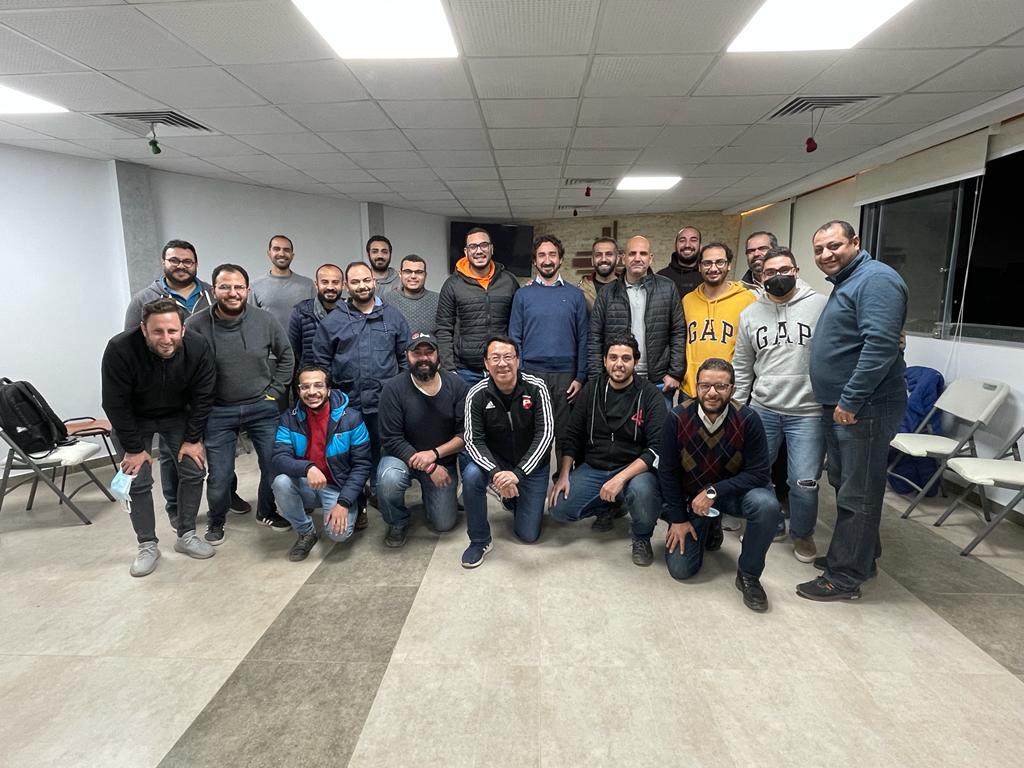 Pastor Andy (centre) with friends in Egypt. All photos courtesy of Pastor Andy Lim.
"Think about it. You walk into a village with a ball or a Bible in your hands. Which one attracts people to come towards you?" 
A pastor for the past four decades, Andy Lim, 61, recounted how bringing a ball along with him on mission trips has literally been a game changer.
In no time, young people and kids in the village were crowding around him and his team, eager for a kick-about. No formal introductions were needed. And after a few rounds of sweaty games, the mission team and locals were joking and chatting over soft drinks.
"Everyone has a God-given gift to enjoy play and fun. The world loves to play and it is one of the best ways to draw people together," said Pastor Andy.
The former youth pastor with the Salvation Army first got in touch the idea of sports and using it for outreach during the Sydney Olympics in 2000. During the Sydney Olympics, there were parallel Christian conferences taking place. The Australian churches were likewise organising sports carnivals for the community to join in games and activities.
All these were a breath of fresh air for Ps Andy who has always been on the lookout for ways to engage youths. He saw how sports and the larger element of play could be used as a tool to mentor youths.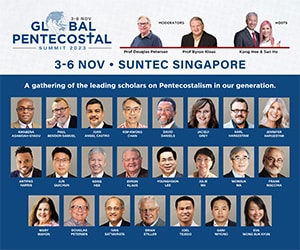 For instance, sports games are competitive and, under pressure, some might crack. At such a time, the youth leader can step in to create conversations on self control and ways to react in the face of stress.
"Through sports, there are many teachable moments," said Ps Andy, who is now a pastor with Crossways Life Centre. "Using sports also enables us to impart values in more real-life situations."
He added that sports and play can also be seen as God's ways to heal the broken hearted.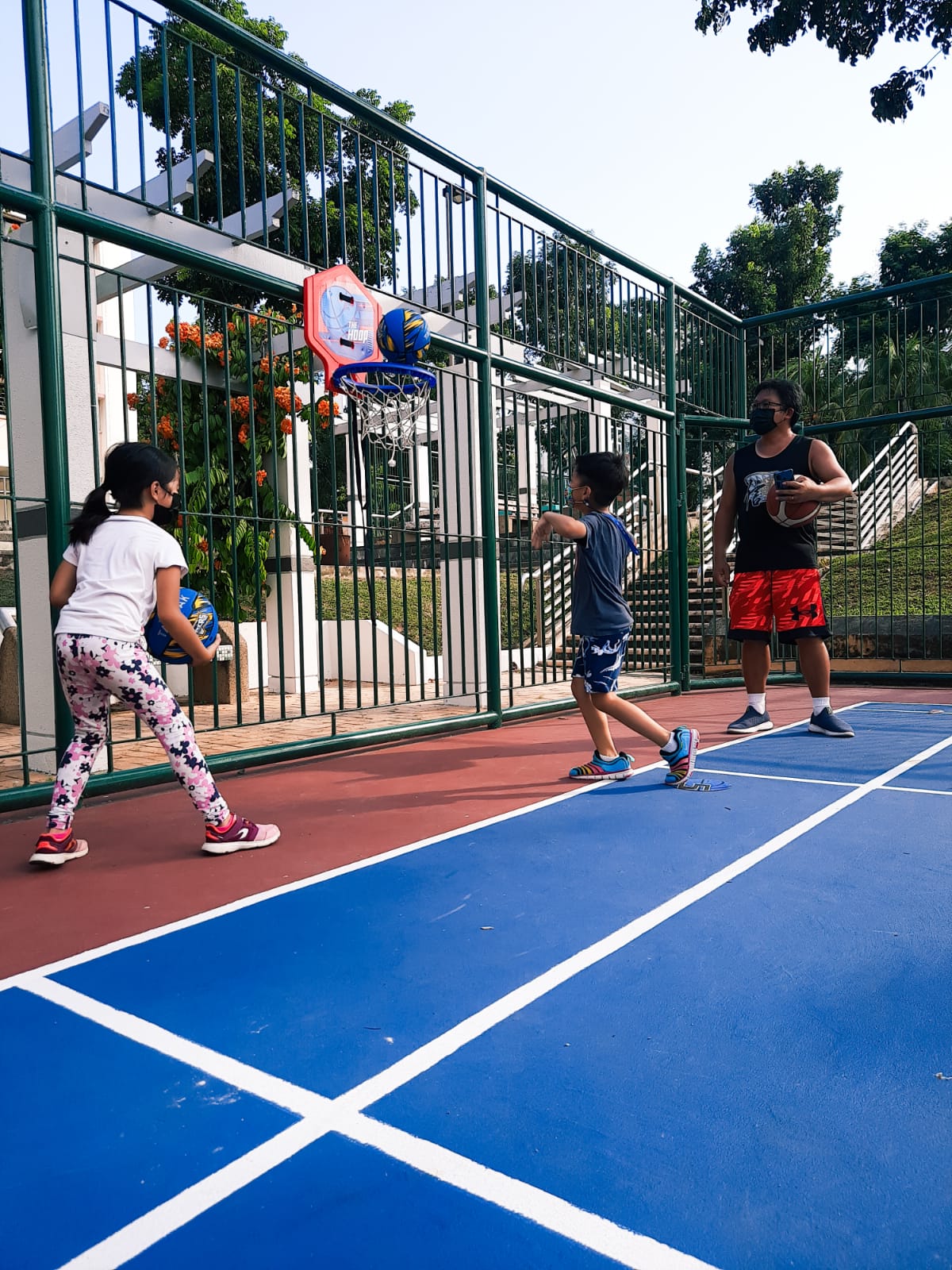 Highlighting the Sichuan earthquake in 2008, Ps Andy recalled how relief teams that went into China included a team of volunteers who started organising play activities to engage children who had lost their parents in the disaster.
After three years of rebuilding efforts, the Chinese government began asking relief teams to leave except for the team that had brought play activities into the community.  
"I believe that the government saw how play was non-threatening and brought life back to the community," he noted.
The power of play
Nonetheless, while churches overseas are open to idea of using sports in outreach, Ps Andy felt there may be less receptiveness among Singapore churches. This could be due to the culture here with its emphasis on studies. The notion of play and games may not resonate with parents. For instance in the United States, the entire household and school sets aside time to support a family member or classmate during a sports competition – this is less likely to happen in Singapore.
"I also had my resistance in the past as a pastor," conceded Ps Andy. "Moreover, in the church, we are already busy with so many activities like bible study, children's ministries … people think that organising sports activities would need more manpower or budget".
To which, the avid football player who has been involved in the sports movement for 22 years countered that it is not about having a new sports ministry per se. Rather, it is about integration into existing activities, such as infusing games and play into the children's and youth ministry.
Nevertheless, he is heartened that Singapore churches are warming up to the idea of using sports in outreach. For instance, the CrossRoad Cup football church league (previously known as Agape Cup) sees each team designed to include 70% of non-Christians. Ps Andy noted that after the football games, the guys then go out for a round of coffee which is a "more organic way" of sharing about life and God.
Likewise, Captain's Ball, a game thought to be birthed in Singapore, has now been introduced to the rest of the world as Singapore churches started including Captain Ball games alongside Gospel sharing during mission trips.
Added Ps Andy: "The traditional tools of Bible study, organising evangelistic concerts are all great … but have we considered how we can use sports to draw out the element of play in people and using games to bring people together?"
Sports in missions 
As the world opens up with the loosening Covid-19 pandemic restrictions, many churches are also now shaking the dust off their missions plans. Ps Andy believes that this is a chance for churches to do things differently as the world is no longer like before post-pandemic.
He pointed out that Japan, a keen mission field among several churches has also been hard ground. He and his team had tried several outreach strategies over the last few years but these efforts yielded little fruit.  
Sports, however, did the trick.
As Japan geared up for the Tokyo Olympics last year, sports also started to take centrestage among the Japanese people. They even opened up to a less familiar sport locally – rugby –  which was introduced as a pre-Olympic sports event. 
Several countries such as Fiji and Samoa, famed for their rugby teams, visited Japan and partnered with local churches to bring rugby into the schools.
This episode galvanised the Japanese churches into action as they saw the potential of sports to plant Gospel seeds in the community. Mission group, OMF International, soon came alongside and the Japanese churches are now committed to organise 500 sports festivals to reach 10 million people by 2024.
"Sport festivals became the key strategy that captured the imagination of the Japanese church", said Ps Andy.
As for churches and missionaries who are keen to use sports as an outreach tool but feel inadequate as a result of a lack of sports experience, he encouraged that this need not be a hindrance.
Pointing to his personal experience, he was overweight and not active for several years, as family commitments had kept him busy. But he gradually got involved in fitness and now participates in long-distance walks with his wife and friends.
In his years of advocating for sports in missions, he has also met people who started doing sports ministry full-time, such as running football teams, even when they had had no prior knowledge of football.
The aim is to make disciples for Christ and sports is simply a means to an end, he encouraged. Citing Matthew 18 as a key verse in guiding him in his quest to use sports for missions, Ps Andy shared that he is now hoping to reach out to the disabled community through sports.
"God has opened my eyes that this group of people has been neglected and might be in their own world of darkness," he said.
"If there are 99 sheep and one is lost, I want to go out for the one and I believe sports can be used to reach the one who is still in darkness."
---
MORE ON HOW YOU CAN OPEN DOORS FOR CHRIST:
"Make the Gospel part of your life, and your life part of the Gospel": How one family learnt to be a witness in everyday life
How a 20-year-old student came to start a free online exercise class for people with intellectual disabilities
If you have enjoyed reading Salt&Light...
We are an independent, non-profit organisation that relies on the generosity of our readers, such as yourself, to continue serving the kingdom. Every dollar donated goes directly back into our editorial coverage.
Would you consider partnering with us in our kingdom work by supporting us financially, either as a one-off donation, or a recurring pledge?
Support Salt&Light