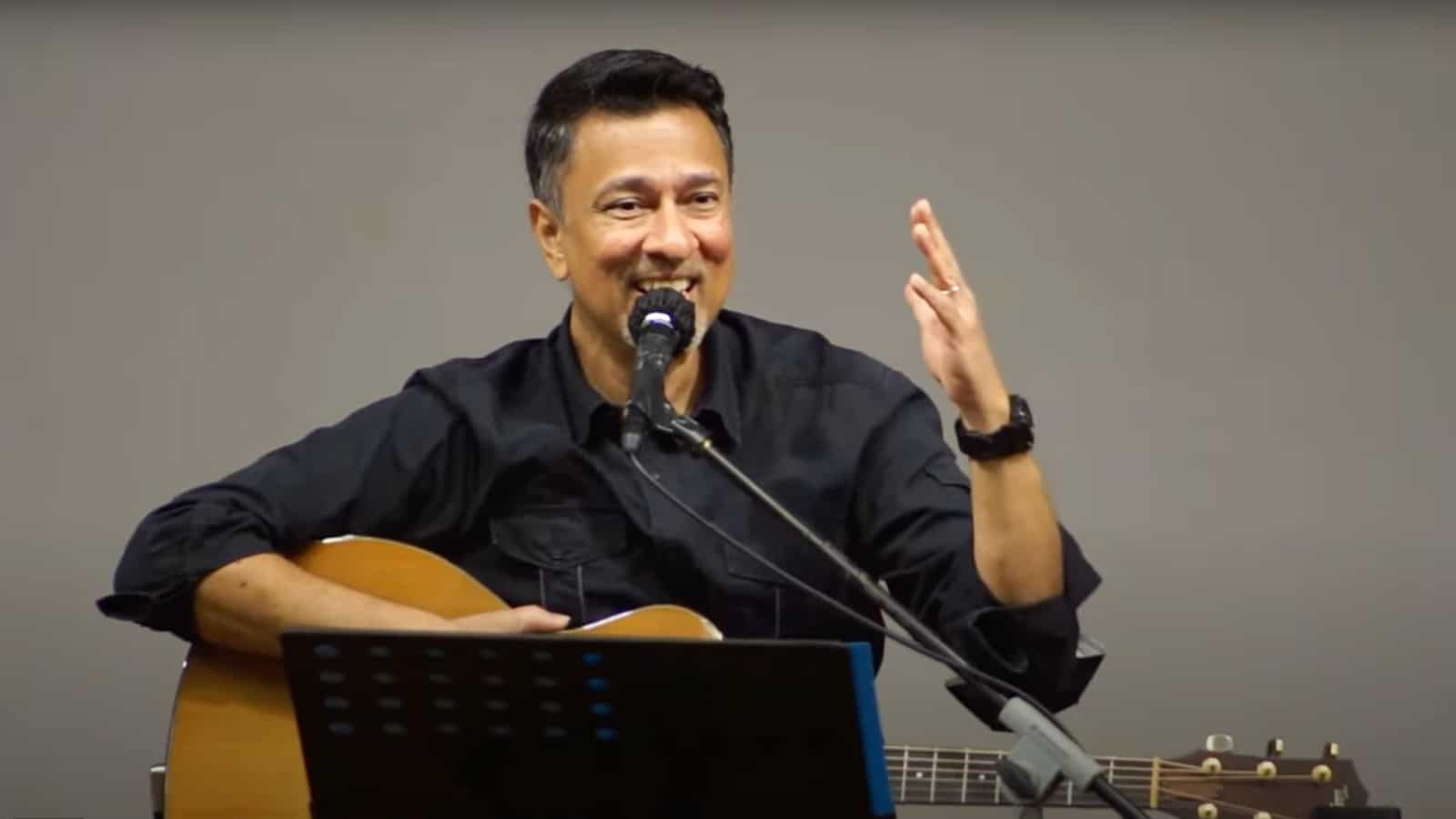 Brought to the Christian faith by his uncle, introduced to rock music by his older brother, Mark Suredhran would grow up to use his love for music to pioneer a music missions ministry under Cru Singapore. All photos courtesy of Mark Suredhran.
It was the early 1990s. The band was called Forerunner and their first concert was billed, 'Are you lonesome tonight?'
"We sang songs from the '70s, wore clothes from the '50s and performed in the '90s," said Mark Suredhran, the lead singer of Forerunner then and now the head of Crea, the creative ministry under Cru Singapore, which reaches out to artists and musicians.
"There were a few fast songs, we danced, there was a skit, a smoke machine – the full works. It was humorous. We dealt with issues of the day.
"Then, we shared our stories, shared the Gospel – brought it around the theme of the concert."
The evangelistic music ministry would morph into Crea over the next 30 years.
Students of every creed and colour from across the campus of the polytechnic where the concert was held came and grooved to the music.
"Many were bobbing their heads."
For the next seven years, Forerunner would perform at mission schools and tertiary campuses in Singapore, as well as across Asia and even in Romania, where their concert was broadcast on national television.
This evangelistic music ministry that Cru Singapore started would morph into Crea over the next 30 years. But, at the start was Mark, now 61, and his love for music.
A tale of two uncles
Mark was raised in another religion. Even when as young as seven, he had such an apparent musical ability that he was asked to sing at its gatherings, under the mentorship of an uncle on his mother's side.
At that tender age, he was already interested in life and death issues.
"When we were staying at Bartley Road, there was a cemetery. My dad and I would go for walks there in the evening. Once, when I was eight, I asked him about the cemetery: 'What is this about?'
"He told me: 'This is where people who die are buried and then you will not see them anymore. One day, I will die and you will not see me anymore. You are going to die, too, eventually.'
"I was like: 'What?'
"I spent nights in my bed crying and wondering who in the world came up with this idea to bring families together and then to tear us apart so that we would never see each other again?"
"The Gospel gave me hope, meaning and purpose in life."
Mark was also taught by his family that "if you do wrong, in the next life you will be an animal; the more wrongs, the worse kind of animal".
"By then, I had pulled off a few lies. It was not looking good for me. That added to my weeping at night. I would be crying myself to sleep, wondering what is all this crazy thing about, how it's not fair, it's meaningless."
On his father's side of the family, there was another uncle. He lived in Malaysia and was a Christian.
When Mark was nine, this uncle relocated his whole family to Singapore. He was the first staff member at Campus Crusade for Christ (what Cru Singapore was known as then), and was pioneering the housing estate ministry where he went door to door, sharing the Gospel.
Mark would have sleepovers with his cousins at this uncle's house, where there would be many interesting conversations about the Christian faith. 
Once, when a famous figure in Singapore passed away, Mark made a comment that, being a nice man, he would be going to heaven. That was when his aunt shared with him about the sinfulness of man. A year after that, she used the Four Spiritual Laws to share the Gospel with him. Mark was 10.
"Satan wanted to use my gift as a singer. But God transferred me to the kingdom of His marvelous light."
"When my uncle and aunt shared that Christ died for my sins and took care of all my tendencies and inclinations to sin, that was a relief. By then, I had enough on my plate — petty sins that I was quite convinced that I would be a cockroach when I was done here. 
"Jesus rising from the dead proved that life after death was in His hands. This worked for me.
"The Gospel dealt with both issues that I had struggled so much with. It gave me hope, meaning and purpose in life. I accepted straightaway, no qualms about it.
"Satan wanted to use my gift as a singer to worship him. But God transferred me to the kingdom of His marvelous light. I have since had the privilege of using my voice for Him."
One obstacle after another
When his parents found out that Mark and his older brother had become Christians, they grounded them. "They refused to let us meet our uncle again."
With no church and no uncle to guide them, their faith fizzled out. "All we knew was how to say grace."
It would be another four years before Mark could get in touch with his uncle. By then he was in Secondary Two and allowed to go for Math tuition on his own. He took the opportunity to visit his uncle, who gave him follow-up lessons to teach him more about the Christian faith.
"When it came to the Bible, I said: 'I can't throw the Bible. If you want to, you throw it.'"
By 15, Mark was going to church and had joined Campus Crusade for Christ to be trained to share the Gospel. He was part of the I Found It campaign of 1976-1977.
Then, his parents found his training materials and his Bible.
"I was studying for my 'O' levels. We came back from a picnic and my dad had everything thrown onto our living room floor.
"I had to pick everything up and throw them away. When it came to the Bible, I said: 'I can't throw the Bible. If you want to, you throw it.'
"We left it at that, but I was told I couldn't meet my uncle and aunt anymore."
Years later, Mark would find the Bible stashed away on top of his cupboard. His father never tossed the Bible into the bin.
Musical milestones
By the time Mark hit his teens, he was channeling his interest in music into very different pursuits. The fourth of five boys in the family, he was heavily influenced by his oldest brother. 
"He brought pop music into our house with reel-to-reel tapes, the format before cassette tapes. He was a part-time DJ and he bought a guitar that no one was supposed to touch. We would, of course, touch it and play with it.
"My parents lectured me about being baptised. But I told them: 'I am sorry, I made my decision.'"
"We would jam together. I would look at my brother playing the guitar and pick it up from there."
As Mark entered polytechnic, Saturday Night Fever, a 1977 film, was raging. He was older now, and his parents had loosened their reins.
With his newfound freedom, "I was able to join Crusade and be a disciple again". He went to church with his Crusade friends and got baptised while in his third year of Poly studies. He was 19.
"They told me I had to tell my parents. So, I told them in my broken dialect: 'I am going to go into water and come out.'
"My parents lectured me. But I told them: 'I am sorry, I made my decision.' "
The call to full-time  
After National Service, Mark's commitment to Christianity became a burning passion to serve God in full-time ministry.
"I said: 'God, I really enjoy doing work for You, doing ministry. Do You want to call me to full-time?' I expected Jesus to come through the clouds and call me into ministry. He didn't." 
"I was listening to this particular song. I had heard it a hundred times. But this time, I just broke down and cried."
With a diploma in Mechanical Engineering, Mark went to work at a Japanese company instead. But six months in, his desire to go into full-time ministry intensified.
"But God wasn't calling me in the way I wanted."
His uncle who had introduced him to the Gospel counselled him to make his work his ministry. "I consciously reminded myself that the Holy Spirit was with me at work."
With that, Mark began to enjoy his job. After a year, he "found favour with the boss" and was offered a promotion. Then, God called.
"I did tell God: 'If You want to call me, please make sure I'm not trying to escape.'
"During my quiet time, He used music to call me. I was listening to this particular song by David Meece, 'Are You Ready?' I had heard it a hundred times. But this time, I just broke down and cried.
"God stepped in. He needed me to make a decision."
"I knew God was calling me. But I told Him: 'This is too emotional. Please back it up with Scripture.' "
That Sunday, the sermon was on Psalm 119:113 – "I hate the double-minded but I love Your law." The next day, the passage for Mark's quiet time was Luke 9:60 – the call to leave all to proclaim God's Kingdom.
"I knew I was vacillating between wanting to serve Him full-time and holding a secular job for financial security. I was working the night shift and in charge of evangelism in my church, going door to door to share the Gospel. It was tough doing both.
"God knew and that's why He stepped in. He needed me to make a decision."
So, Mark gave up the promotion and gave in to God's call.
A new season
Already familiar with the ministry of Campus Crusade for Christ and with his uncle still on staff, Mark became a Crusade staff quite naturally. He has since been with the organisation 35 years.
In the first eight years, he was involved in the work at polytechnics, doing evangelism and discipleship with the students. Then, in 1991, he moved into something quite different.
"He said: 'I have never seen you so comfortable behind a mic before.'"
Every year, new staff with Crusade had to go through nine months of stay-in training, the end of which was marked by a graduation ceremony. "Usually, there would be singing. The song leader would stand there with the piano."
One year, Bob Fitts and the School of Music Ministry was in town; there also was the Festival of Praise.
"A new wave of worship was coming. So, I suggested maybe having a small band for the new staff commissioning event at Cru. That was how the National Director of Cru discovered my potential to lead the music ministry.
"He said: 'I have never seen you so comfortable behind a mic before.' Then, he told me to start an evangelistic music ministry."
That was the start of Cru Singapore's music missions ministry.
In the beginning, the team was modest. "The National Director would go around the country and preach, and I would follow him and sing, 'People Need the Lord'." 
Then, Mark attended a Cru conference in Manila, Philippines where he got to see his American counterparts using secular songs to present the Gospel.
"It was all songs about love, break-ups. Then, we talked about finding eternal love."
"The first song they sang was 'Rock Around the Clock'. They sang all the songs I learnt in my younger days. I thought: Knowing those songs won't go to waste!
"Meeting them opened a door for me. I decided to copy what they did."
When Mark returned to Singapore, he got together a few staff who could play an instrument or sing, and organised a concert for a few polytechnics. Because the music was catchy, people came. It became a chance they otherwise would not have to hear the Gospel.
"At our second concert, we started off with 'The Power of Love'. It was all songs about love, break-ups. Then, we talked about finding eternal love."
After that, in 1992, a permanent team was formed. There was a keyboardist, a singer, and people who put up skits: Forerunner was born.
Into the world
The next year, Forerunner went on their first mission trip to Romania and spent a month there. By then, the Eastern bloc had opened up.
When the curtains opened on their first concert, they were greeted by the sight of some 1,000 concert-goers. In that month, they preached the Gospel to thousands through these concerts at campuses in Bucharest and Cluj. 
Partnering students and working adults on short-term missions as well as Crusade staff there, they did follow-up for those who had indicated an interest in Christianity. The team also attended student retreats and led worship.
"In one campus, we just walked in and set up for a concert. They were so hungry for music. The people came and packed the place.
"It was God's timing. We couldn't have invented the collapse of Communism." 
"The university had a studio in the lecture theatre and they asked to record the concert. They also asked to record an interview with us about why we were doing what we did.
"They were hungry to know what the world outside was like. We got to share our testimony and the Gospel."
The concert was later broadcast on Romania's national television, to an audience of thousands more. "The only other person who showed up in Romania around that time was Michael Jackson. We were one of the first few to perform in the country."
It was definitely the hand of God that pulled back the curtain.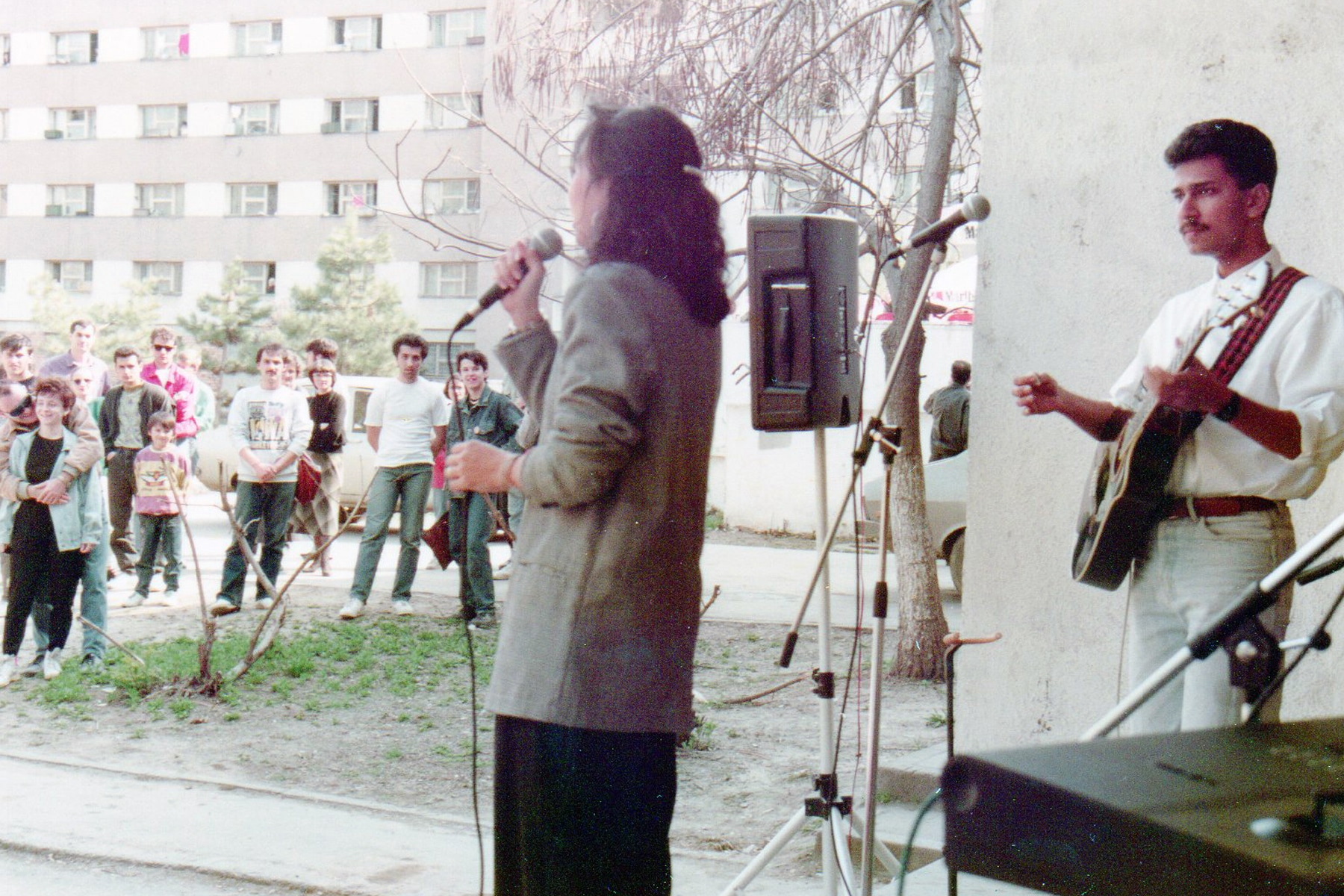 "We just went with the flow. It was God's timing. We couldn't have invented the collapse of Communism. He chose to use us." 
The group would go on to bring the Gospel through song to various parts of Asia. They would appear on national television again, this time in Papua New Guinea. An album marked the end of 1993, when a local clothing company commissioned them to do a Christmas release as a gift to 2,000-odd of its clients.
God's story through art
The two threads of music and missions that had been Mark's ministry so far would soon diverge.
He met the love of his life, Susan, who was also a Crusade staff and part of the Forerunner team. They went on to serve with Student Life at Monash University in Melbourne, Australia as missionaries reaching international students. By then, they also had a son, Jayden.
Three years later, the family returned for Jayden, now 19, to begin school in Singapore. Mark himself enrolled at the East Asia School of Theology.
A posting into the Cru missions team followed. The task was to debrief missionaries returning from the field, on furlough or re-entering the field. This led to Mark getting himself certified to be a cultural intelligence coach.
"God tells me, 'Go.' and I go. Now, we are making disciples in and through the arts."
"My family is multi-cultural," said Mark, whose wife is Chinese, and three out of his four brothers married non-Indians. "Being able to relate to and work in culturally diverse situations and with people of different cultures helps me lead my own team and see how the cultural values play out in our own setting."
In recent years, Mark has come full circle to head Crea, which ministers to creatives in the Kingdom. He is once again marrying music with missions but going further to include other forms of the arts.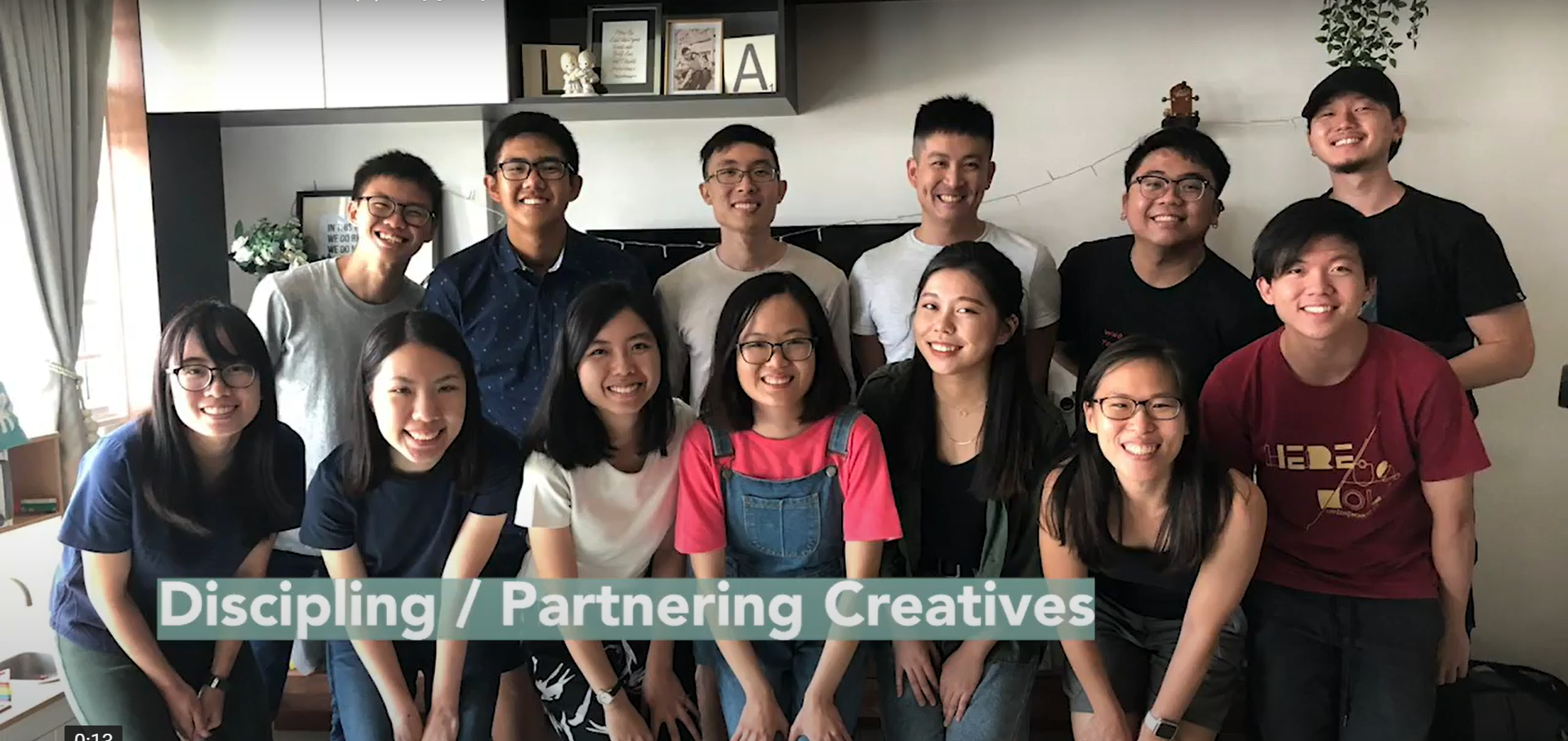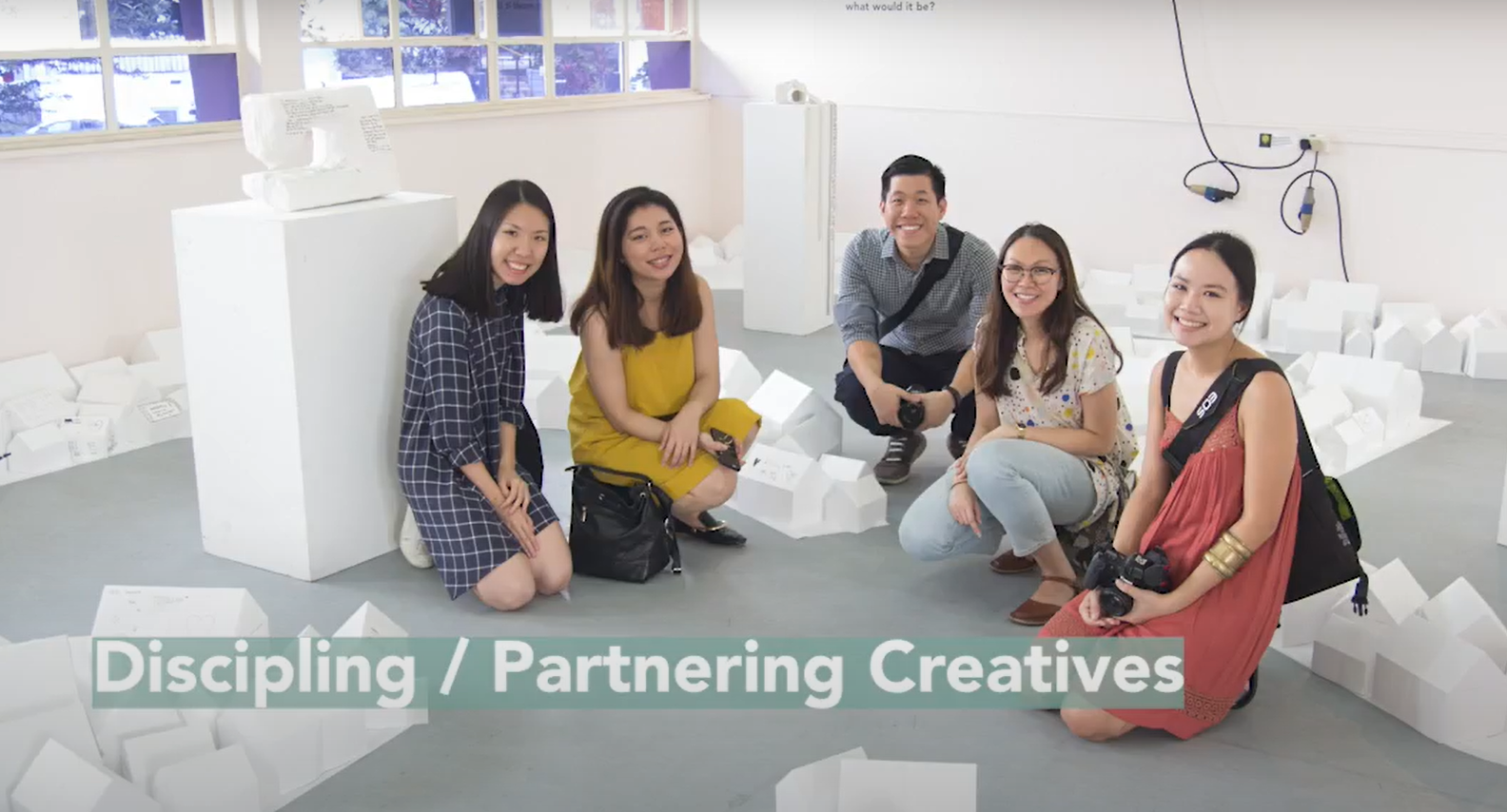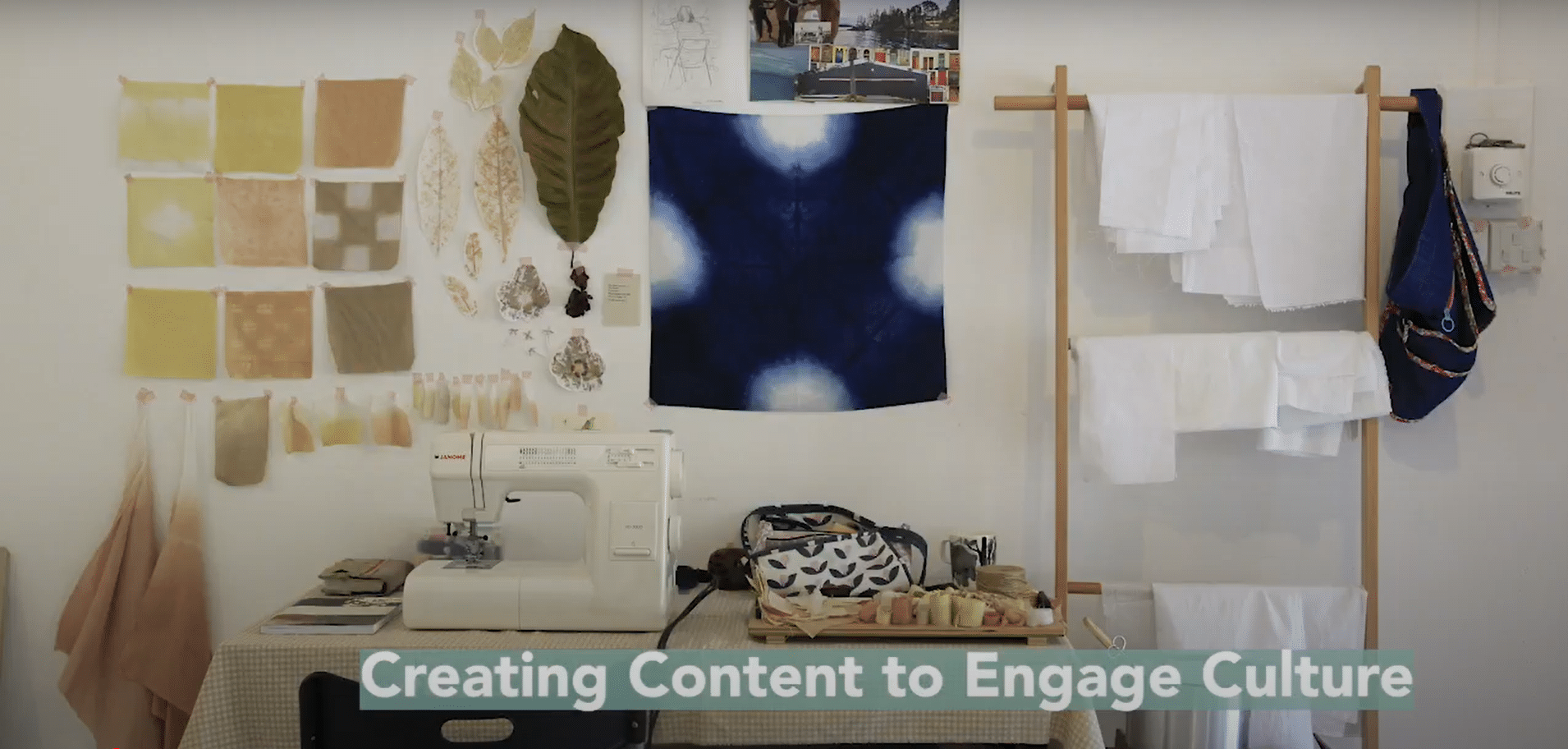 "God tells me, 'Go', and I go. Now, we are making disciples in and through the arts. We disciple artists – students or grads – and study how faith and art can come together, and see how art expresses and grows our faith."
As Forerunner used to do, Crea's music arm uses music to proclaim the Gospel.
Now, instead of staff, students are trained to perform and share Christ through stories and songs. Music missions take place once every two years. So far, there have been mission trips to India and Japan. Until Covid-19 struck, they were going to bring their concerts to the Philippines.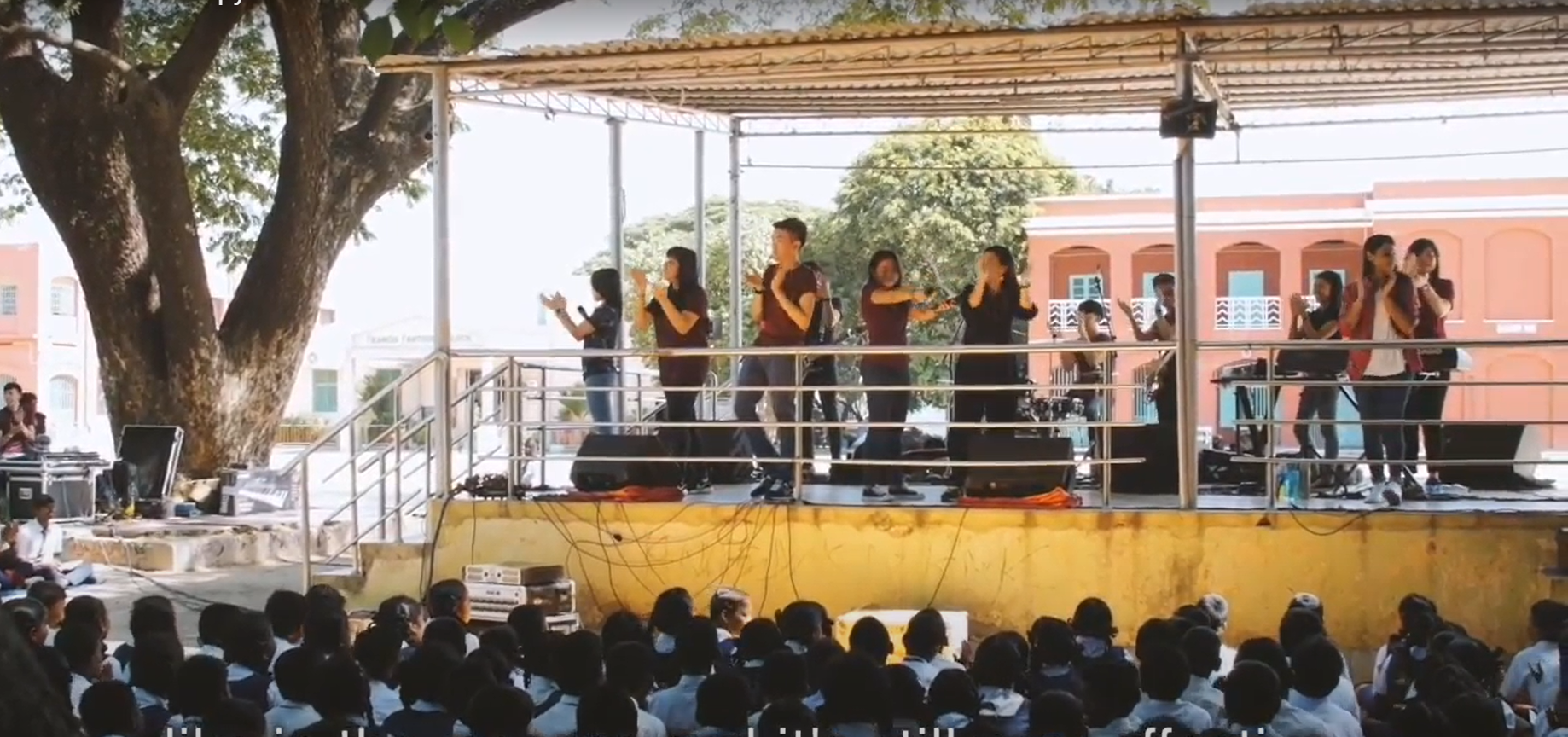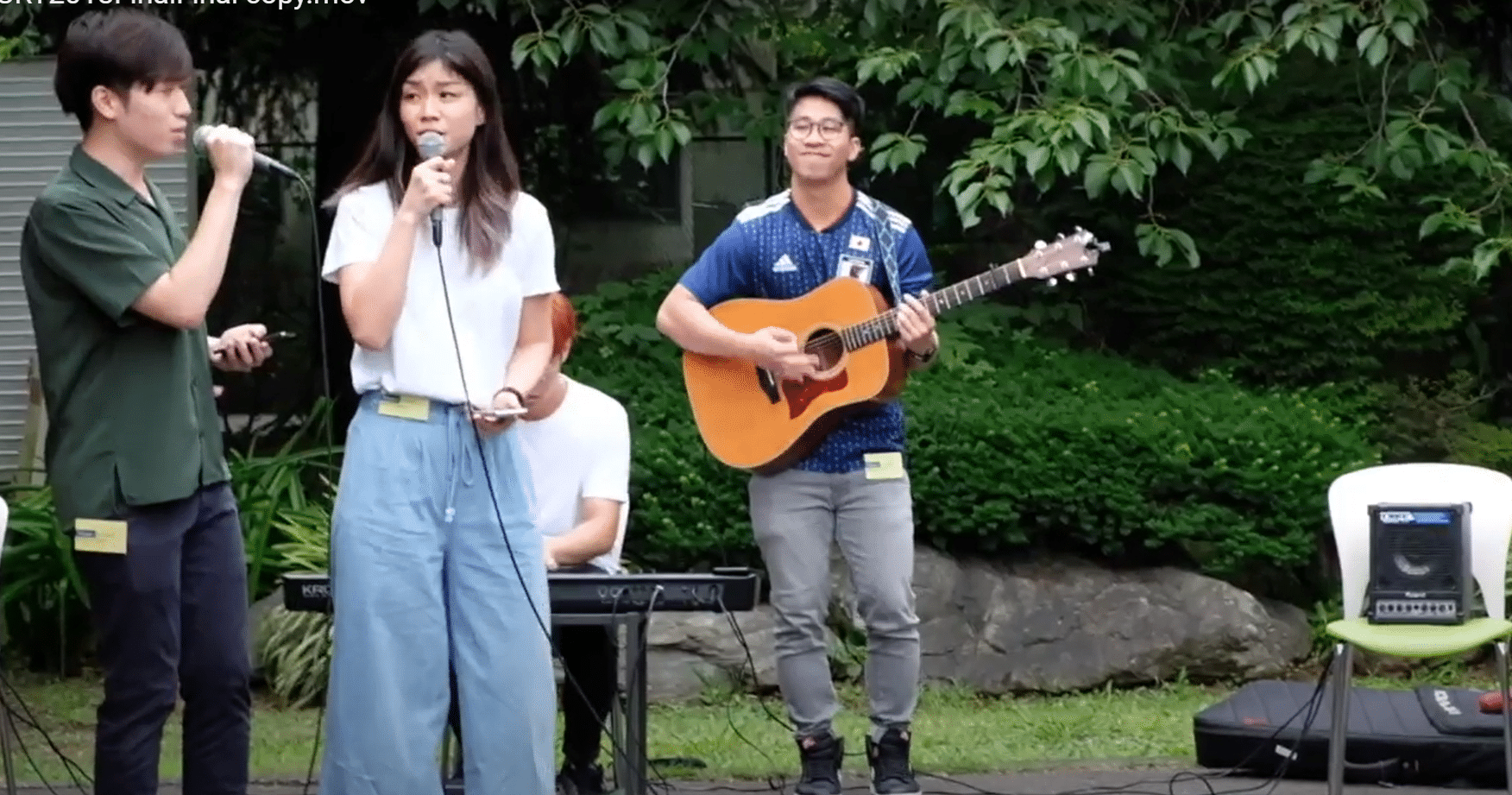 "Singing secular songs helps them identify with us. It is like Paul quoting poets of their time (Acts 17:26). We need to use stuff they understand as we engage the audience."
In the event of snap Covid-19 restrictions, Crea has created videos that share the Gospel, which can be streamed in place of live concerts. 
There are also exhibitions of art that depict faith. At a recent art festival that came as a result of six sessions on 'Rediscovering Worship', which included a silent retreat, the artists depicted brokenness and beauty in art form. 
"We had people from different walks of life and faith come and visit the exhibition. We were glad that we could play a small part in presenting testimonies through art to the public."
---
This story is part of a special series produced in collaboration with Cru Singapore, which is celebrating 50 years of God's grace in disciple making.
Did you know that there are still approximately 7,400 ethnic people groups that are unreached? Journey together with Cru Singapore to Reach boldly, Build deeply and Send urgently.
Explore opportunities by visiting Cru Singapore's website or following them on Instagram and Facebook.
---
RELATED STORIES:
Grooving for the Gospel: He makes music over social media to reach people for God
Make Loud His Praise: Amplify Podcast SG hopes to be the home of local Christian music
Batam radio station BE107FM airs worship music and hope for Singapore commuters and homesick Indonesians
If you have enjoyed reading Salt&Light...
We are an independent, non-profit organisation that relies on the generosity of our readers, such as yourself, to continue serving the kingdom. Every dollar donated goes directly back into our editorial coverage.
Would you consider partnering with us in our kingdom work by supporting us financially, either as a one-off donation, or a recurring pledge?
Support Salt&Light