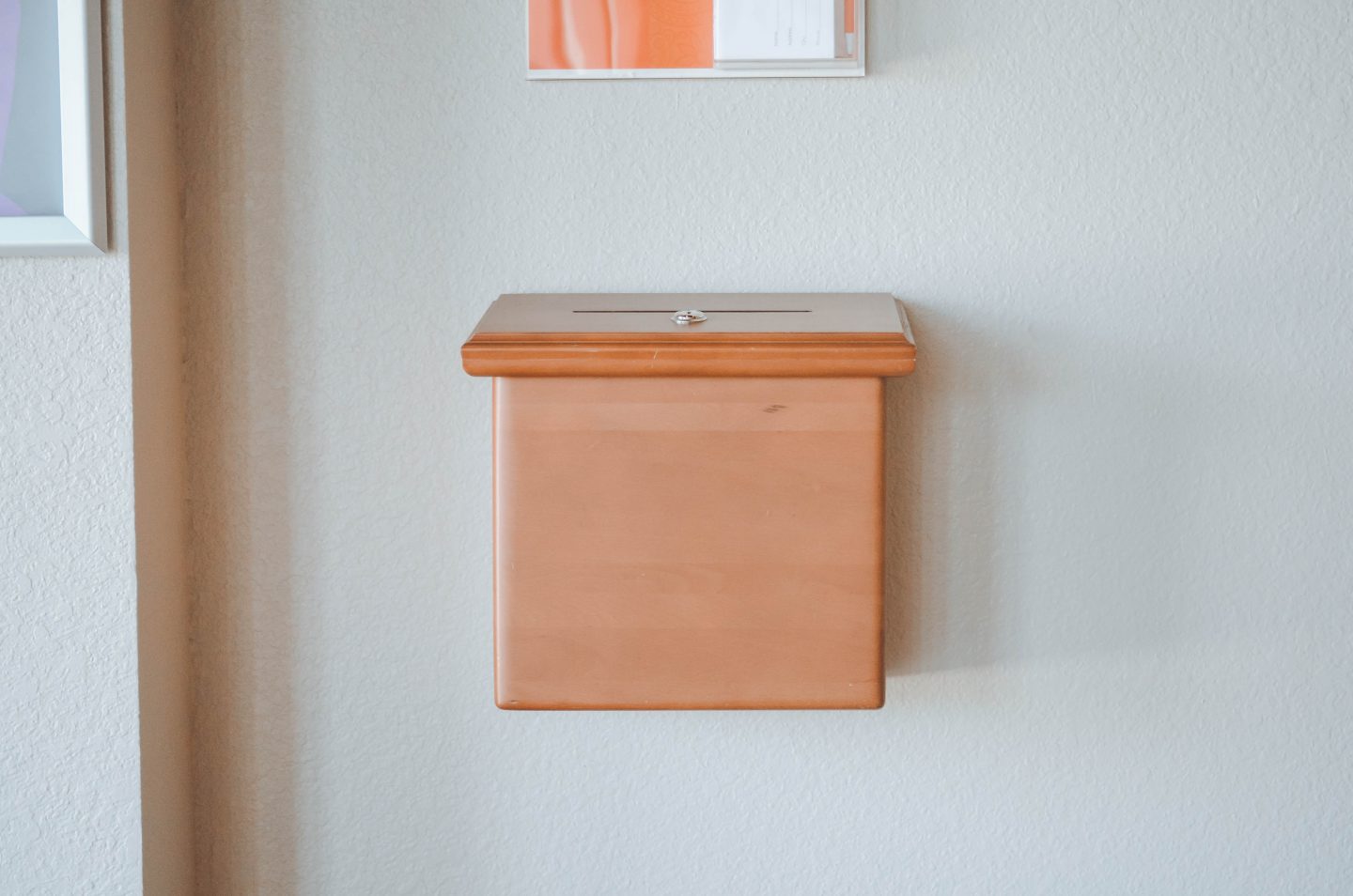 Photo by Anna Earl on Unsplash.
For many Christians, tithing (herein used in the same vein as giving) has become an intuitive routine done once a month when the paycheque comes in.
In spite of the weekly prayers before the offering bag goes around, there's almost a prosaic way most of us offer our promise to God. We write that cheque, or key in a few numbers, and our monthly obligation is done.
Tithing is an act of devotion to the Lord.
Tithing requires more reverence than that.
It is an act of devotion to the Lord, a way for God's people to express gratitude for what He has done for his people, said Dr Calvin Chong, a lecturer at the Singapore Bible College.
For the Israelites, keeping the law (Exodus 23:14-19) was a response after their incredible delivery from slavery in Egypt (Exodus 14:27).
The commandment to give comes with a preface: If you love me (Deuteronomy 4:37-40). It was done in the presence of God (Deuteronomy 12:18; 14:23, 25), not in their own hometowns (Deuteronomy 12:17). 
Purpose of giving
According to Dr Chong, there are three main purposes to tithing, based on Deuteronomy:
Celebration
Deuteronomy 14:23: And before the Lord your God, in the place that he will choose, to make his name dwell there, you shall eat the tithe of your grain, of your wine, and of your oil, and the firstborn of your herd and flock, that you may learn to fear the Lord your God always.
Deuteronomy 14:26: and spend the money for whatever you desire – oxen or sheep or wine or strong drink, whatever your appetite craves. And you shall eat there before the Lord your God and rejoice, you and your household.
The Jewish population didn't eat much meat during their time, but when families came together to present their tithe, the occasion was different. It was a time to remember that God is the source of a bountiful harvest, and to give thanks for His provision.
Anyone who thinks such celebrations are pure indulgence only exposes an attitude of self-dependence, Dr Chong said.
Supporting the Levites
The Levites were a group of people specially set apart for ministry at the Tent where God met his people (Numbers 8:13-15). They were priests, musicians, gatekeepers – ancient day pastors, church workers and missionaries who lived on the offerings brought by God's people as they were not allotted any land to till (Numbers 18:24).
The fact of their special calling and its accompanying economic disadvantage was not lost on God (Deuteronomy 14:27), who lumped the Levites together with "the sojourner, the fatherless, and the widow" (Deuteronomy 14:29).
Providing for the poor in society
The sojourner who entered the Israelite society for the first time, the little girl who just lost her father, the old widow who had no more savings (Deuteronomy 14:29) – these were people who could not help themselves even if they wanted to.
As a compassionate Church, we are to find the helpless and disadvantaged – migrant workers, orphans, elderly poor, ex-convicts (the list goes on) – and provide them respite from their difficult circumstances.
How much to give
To tithe is to give a tenth of your earnings. Even though we are no longer under the law to give exactly 10%, it's still a popular gauge among Christians.
For many Christians in Singapore, giving "according to our ability" may mean we can afford to give more than 10% of our income.
The call among today's Christians is actually even greater, if we desire to "excel in everything", including giving (2 Corinthians 8:7). We are to give willingly (2 Corinthians 9:7) and according to our ability (2 Corinthians 9:7). Those who have little need not give 10% of their possessions, but for many Christians in Singapore, giving "according to our ability" may mean we can afford to give more than 10% of our income.
"It's time for us to switch from 'How little can I give and get away with it?' to 'How much can I give to build up and benefit others?'" Dr Chong said. "That is a mark of an affluent people living under the Lordship of Jesus Christ."
There are three questions one can ask when they think about how much to give, he added.
How seriously do we take these requirements?
How much do we love Him?
How much do we want to contribute towards the work of his kingdom?
Giving regularly
There is no hard and fast rule about when to give, but making a habitual commitment helps to sustain the heart of gratitude towards God, and ensures that financial commitments are honoured (1 Corinthians 16:2), said Dr Chong.
Making a conscious commitment to give also encourages the giver to think through carefully and pray about how much to apportion to the church, said Pastor Aaron Tay of Living Waters Methodist Church.
"Your giving should be an act of faith," he said, made with the confidence that God "will continue to take care of you" (Luke 12:21).
Other things to tithe
Christians can also "tithe" other aspects of their lives, said Pastor Tay, such as service.
Making tithing a habitual commitment helps to sustain the heart of gratitude towards God.
By giving part of your time to ministry, we are also helping the modern-day Levites running the church or para-organisation.
This is an important part of the discipleship process. Serving is a great equaliser and inculcates humbleness. If Jesus could wash His disciple's feet, who's to say we cannot lay the table or clear the rubbish?
It forces the congregation and volunteers to work with people unlike them, where they learn how to apologise, forgive and interact with brothers and sisters.
All of us are gifted with different skills, and it is only right for Christians to use it not just for your own gain, but for others (1 Peter 4:10).