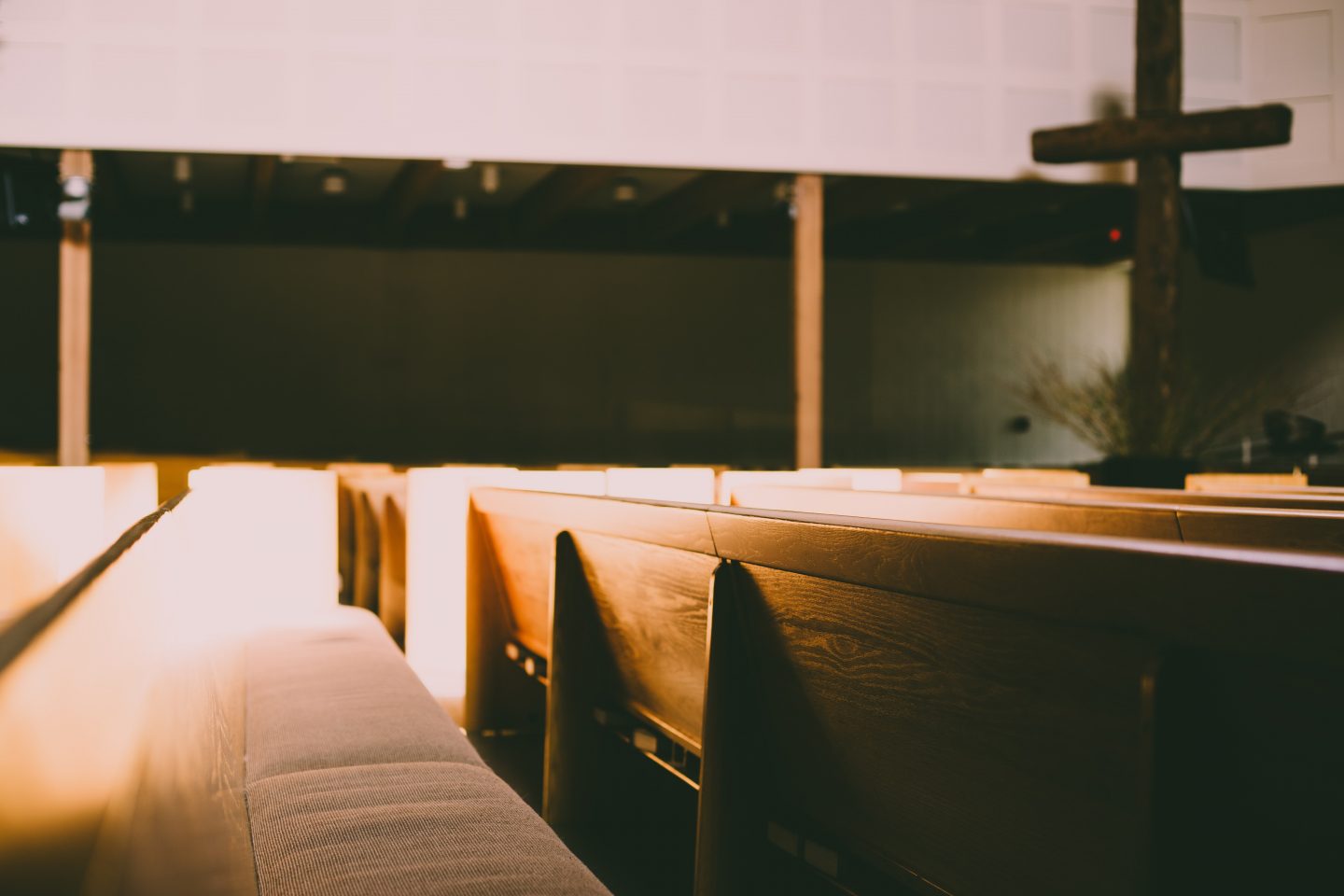 Photo by Gregory Hayes on Unsplash.
In all my life as a believer, I've never seen what I'm witnessing right now – this Covid-19 crisis is certainly setting the Church up for the "Return of the King"!
Everywhere in the world, there's a spiritual awakening. It's unprecedented.
Various ministries are launching major global prayer initiatives, and seers are exploding with incredible visions.
I believe this growing crescendo is building up to that one moment where we'll see the spark light up a massive global revival. Yup, the day we've all been speaking about is now here. It has come!
The first Passover
For starters, this week we celebrate Passover on April 8. It's epic.
For the first time in 2,000 years, Passover 2020 is celebrated the way they did on the first Passover evening in Egypt, in family units.
I find this remarkable.
In the first Passover in Egypt, observers were compelled to stay inside as an "angel of death" or COVID-19, as we know it, passed over them.
He was recognised by them in the breaking of the bread. 
Israeli Prime Minister Netanyahu ordered a complete lockdown of Israel during Passover, requesting that every family observe Seder night on its own, only with immediate family members in the home.
 
Lou Engle was given a weighty word about the "Great Communion Revival" that's going to explode across the Body of Christ.
This is what Lou said: "We're reminded of Luke 24 and what happened on the road to Emmaus. The disciples walking with Jesus after His resurrection did not perceive it was He. Luke explains that it wasn't until Jesus sat down at the table with them and broke the bread that their eyes were opened.
A few verses later he explains again, "He was recognised by them in the breaking of the bread." 
"We believe God is using these dreams and Scriptures to envision us for what He's about to do at this time – a great unveiling of His Son!" 
As it was said on Passover 2,000 years ago, when Pontius Pilate presented the broken and bleeding Body of Jesus, let it be said once again, "Behold the Man!" (John 19:5)
Words that catch fire
I'd like to pick up on the Emmaus story in Luke 24.
We can aptly title this passage "When words catch fire".
Two of Jesus' disciples were on the road to Emmaus, a city about 7 miles outside Jerusalem, when, all of a sudden, Jesus appeared and walked with them. We're told that their eyes were restrained so that they could not recognise Him.
The primary way we recognise Him is by His voice, not His words.
It's interesting that, each time Jesus appeared to His disciples during the 40-day period after His resurrection, it was always in a different form.
He never appeared the same twice, which means we've to recognise Him other than by sight.
What did Jesus say to us? He said, "My sheep hear MY VOICE." 
The primary way we recognise Him is by His voice, not His words. His voice carries His words.
In other words, we must learn to be so cognisant and familiar with His voice that, when another speaks, we'd recognise it straightaway as well.
 
When the Lord appeared and walked with them, He asked, "Where are you going?" I've come to the conclusion that, if the Lord asks that question, it's always because we're headed in the wrong direction.
And, they couldn't recognise Who He was because there were scales over their eyes. And what was the cause? Wrong beliefs that stemmed from wrong teaching. Our eyes can be blinded with false notions of who He is.
Seeing with open eyes
As Jesus pulled up and started speaking to them, those men couldn't recognise Him because their eyes were closed.
I want to show you several things that Jesus did.
First, He opened up the Scriptures. It must've been an amazing Bible study. Jesus was expounding on Himself, beginning with Moses and all the prophets. But it was more than a Bible study. As Jesus spoke, their hearts burned within them.
It's interesting that our ability to see really begins with our understanding.
Next, He opened their understanding (verses 45-46). How was it the Jews missed it, that the Messiah would have to suffer before entering into glory? It's all over the Old Testament.
It's interesting that our ability to see really begins with our understanding.
Finally, as they compelled Him to stay with them, He broke bread with them and, when He had blessed the elements, He broke the bread and, as He did, the veil over their eyes was removed and they recognised Him.
Could it be that, in this season, the Lord is going to come and unveil our eyes to see the King in His beauty?
 
This is the Day of the Revealing. God has not consigned the Church to blindness.
We must get into alignment with all that He is about to release.
This post was first published on the Pastor's Blog of Cornerstone Community Church on April 8, 2020.
If you have enjoyed reading Salt&Light...
We are an independent, non-profit organisation that relies on the generosity of our readers, such as yourself, to continue serving the kingdom. Every dollar donated goes directly back into our editorial coverage.
Would you consider partnering with us in our kingdom work by supporting us financially, either as a one-off donation, or a recurring pledge?
Support Salt&Light