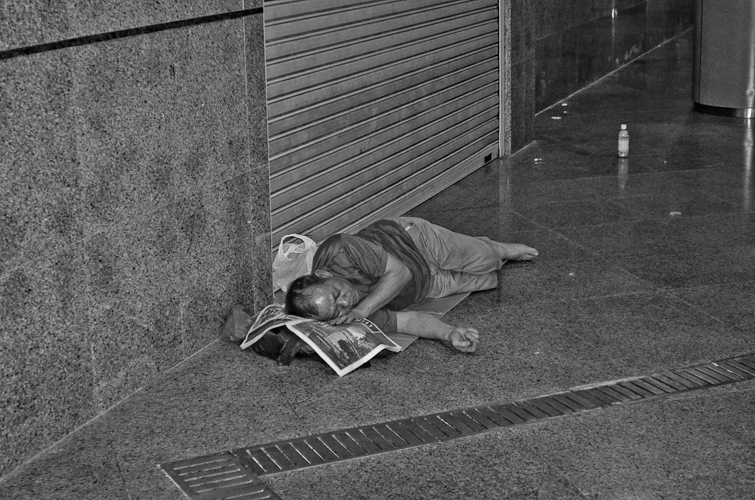 Photo by hans wakataitea on Flickr.
If you own an empty space – be it a basement, a closed business or a spare room or flat – would you please consider opening it up to host the homeless?
This was the urgent appeal put out by the Homeless Hearts of Singapore (HHOS), a non-profit organisation that cares for and befriends the homeless, in a Facebook post today (April 9).
According to the post, the latest Circuit Breaker measures have proven to be a "significant crisis" for the homeless and "a humanitarian crisis in the making".
"Friends, we need you. We need everyone to make space."
Not only are the homeless unable to mingle in their usual gathering and rough-sleeping places, many have also lost their jobs.
The post read: "Many of these people are not just elderly uncles, but young low-income women who are vulnerable to sexual exploitation and injustice … We have heard that some low-income women (especially young foreign women) are even being pressured to perform sexual 'favours' for their male customers/bosses.
"There are also homeless youths and families with young babies in need."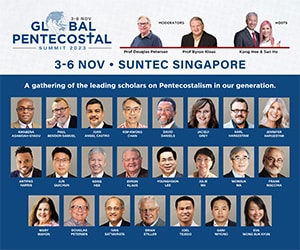 The organisation added that it has seen a "significant surge" of homeless people, both local and foreign, asking for help and shelter, as spaces in homeless shelters fill up quickly and capacities are reduced to comply with social distancing requirements.
Don't be afraid to do what is good
The post called on anyone with an empty and available space to open it up to host the homeless during this period.
"We really need you to open up your empty churches, empty mosques, empty temples, your empty cafés and empty shops, your empty schools, your empty offices, your empty lounges and your empty flats.
"Friends, we need you. We need everyone to make space."
"This is not the time to be afraid, but to look out for one another – especially the vulnerable."
While it may now be against the law to interact with people outside of your household, HHOS said a Safe Sound Sleeping Place (S3P), a term that refers to a place for the homeless to stay, is considered an essential service.
It added that it is working directly with the Ministry of Social and Family Development to vet and check each organisation, group or individual who volunteers a space, and will provide guidance on the necessary safety precautions.
"Do NOT be afraid to do what is good and right, friends. This is NOT the time to be afraid, but to look out for one another – especially the vulnerable. Remember, social distancing is a privilege, so let's afford our homeless friends who have NO PLACE TO STAY AT HOME the same privilege," it said.
A Safe Sound Sleeping Place (S3P), referring to a place for the homeless to stay, is considered an essential service.
Yio Chu Kang Chapel, which opened its premise to the homeless last November, has since converted its S3P into a 24-hour shelter. Previously, stayers were only allowed to use the place between 9pm and 7am.
Ps Rick Toh, lead pastor of the church, said: "What the authorities are trying to say to the public with current measures is: Don't commute, stay home. We don't want the homeless to move about in public places.
"In addition, most public places are closed and so the homeless without jobs will have no library or other places to hang around."
The church has already reached its maximum capacity of 20, which is twice the number that it had originally planned to take in when it first set up the S3P.
Justice and love
In an interview with Salt&Light, co-founder of HHOS, Abraham Yeo, said that as many of us turn to fasting and prayer during this time, it is important to note that there is "a kind of fast that God has chosen".
In response to His people's questions on why He does not appear to be listening to them in Isaiah 58:3, God responds in Isaiah 58:6-8:
"Is not this the kind of fasting I have chosen:
to loose the chains of injustice 
and untie the cords of the yoke,
to set the oppressed free
and break every yoke?
"Is it not to share your food with the hungry
and to provide the poor wanderer with shelter –
when you see the naked, to clothe them,
and not to turn way from your own flesh and blood?
"Then your light will break forth like the dawn,
and your healing will quickly appear;
then your righteousness will go before you,
and the glory of the Lord will be your rear guard."
Yeo said: "Fasting – by practising justice – is directly related to healing that God will bring.
"Will we speak up … and see that the poor and helpless get justice?"
"We need the healing of God right now.
"Physical healing, in the sense of healing from COVID-19, and also a healing of our land. The first thing we need to do is to turn back to God as the centre of our lives and of our society."
He also urged believers to follow in the footsteps of our Lord, who "has great concern for the poor", and look out for the needy in our communities and churches.
"Personally, I sense that this is a key moment in Singapore's history – and especially for the church. Every 50th year, God called for a nationwide reset, of debts to be forgiven and slaves to be set free, lands to restored.
"Through this pandemic, God is also calling for a 'nationwide reset' where we are forced to examine what we trust in."
"It is a national demonstration of what grace can and does look like – not a mere abstract theological concept, but a foreshadowing of what His Kingdom can look like. It is a Jubilee of justice.
"Similarly, through this pandemic, God is also calling for a 'nationwide reset' where we are forced to examine what we trust in and the faulty systems that our lives are built on."
Let us not be like the Pharisees, who were rule-followers on the outside but neglected things like justice and love that were important to God, he added.
"Will we speak up for those who cannot speak up for themselves, and see that the poor and helpless get justice? (Proverbs 31: 8-9)
"Or will we, like the priest and Levite in the Parable of the Good Samaritan who passed the man attacked by robbers, turn a blind eye to our neighbour?"
Will you help?
If you have an available space to offer, please sign up here. For further information on how you can help, please contact HHOS or click here.
If you are a church who wants to learn more about opening up your premise as an S3P for the homeless, Yio Chu Kang Chapel is holding an online seminar on April 24 from 10am to 12pm. Click here for more information. Registration ends on Friday (April 10).
Practical tips
Abraham Yeo, founder of HHOS offered three practical tips for us this season.
1. Ask God to open your eyes
Let us spend more time praying to God during our time at home. In addition, let us ask God to send us out to serve Him in whatever capacity in this crucial hour, and to pray this prayer: "Lord, help us see what You see, and our hearts to feel what You feel, and our hands to do what Your hands do and our feet to go where You are already."
2. Partner the body of Christ
It is crucial that the local churches band together as one Body. We are all here to serve One Name. At the end of the day, that Name, not that of any local church, must be remembered.
How can we find ways to honour others' ministries above ourselves as we partner with them? The temptation to want to be seen at the forefront, taking initiatives, is so seductive, even during a crisis like this.
But humility comes before honour – and we honour no other name but the Name that is above every other name – the name of Jesus Christ our King!
3. Submit to authority
The Bible tells us to submit to the governing authorities as there is no authority except that which God has established (Romans 13:1).
While we do not blindly follow authorities – especially if what they say goes against God's Word – it is possible to speak up against injustice while also partnering with the authorities and genuinely honouring them.
Ultimately, we are called to love our neighbour as ourselves, and that love can be shown through honour.
If you have enjoyed reading Salt&Light...
We are an independent, non-profit organisation that relies on the generosity of our readers, such as yourself, to continue serving the kingdom. Every dollar donated goes directly back into our editorial coverage.
Would you consider partnering with us in our kingdom work by supporting us financially, either as a one-off donation, or a recurring pledge?
Support Salt&Light