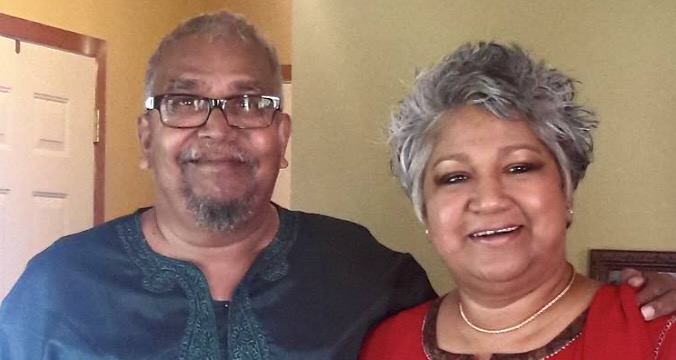 Sam Dharam graduated from YWAMSG's DTS in 1984. Together with his wife, Jennifer, he left Singapore in 1986 to pioneer work in Hyderabad, India.
The numbers speak of YWAM's reach across India – over 2,500 YWAM (Youth with a Mission) staff in the South Asia region presently.
Yet when Sam Dharam became the National Director of YWAM India in 1993, he had just 260 staff in 27 locations, with mostly expats leading the work. He made it his mission to raise up the nationals, while continuing to make space for expats who were called to India.
By the time he stepped down from his role in 1998, YWAM India had seen a rapid rise to over 700 staff in 119 locations – a growth which Sam credits to the outstanding teamwork in the National Council.
It still astounds him how God has grown YWAM India from its humble beginnings.
Faith-stretching stories
Sam was among the pioneers who stepped into India from Singapore on a one-way ticket to kickstart YWAM Hyderabad in June 1986.
In a matter of three months, five out of the seven-member team left.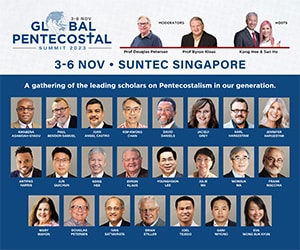 The remaining member, besides Sam, stayed on because he did not have any money to make his way home.
The two did not know anyone in Hyderabad and relied entirely on prayer and God to open doors. Finances were an issue and the money bag was often empty.
Such faith-stretching times, however, resulted in their seeing a lot of miracles in God's provision.
The two did not know anyone in Hyderabad and relied entirely on prayer and God to open doors.
"People would just leave groceries and provisions at our door," said Sam. At one point, his team was craving meat, as they had not had meat in a while. The next day they found a shoulder of lamb at their door step.
"The thing is, we very rarely mentioned our needs with anyone," he said. "So we really learnt to depend on God. I have to say those were really very good days."
From those small beginnings, Sam's team multiplied over time to become one of the fastest growing bases in India at the time.
The team had to apply the principles they had learnt from the early days to trust God for even more provision. And God always came through, with finances and resources equal to the increase in the ministry.
On the personal front during the pioneering days, God used Sam's failures in ministry to mould him into a better leader.
His headstrong personality during his younger days translated into a high-handed approach to leadership, admitted Sam. In the process, he hurt several people he was leading. This realisation was a major learning point in his leadership journey, and he now knows that it was not the best way to lead.
He also learnt that "positive circumstances do not necessarily indicate a stamp of approval or release from God". 
"I learnt not to presume and make hasty decisions without checking in and waiting on God and hearing from the National Council," he says.
Enjoying God's character
His journey of humility and faith paralleled the rapid growth of YWAM India after he took over as the National Director.
Sam's fondest memory is the launch of the communication teams from the national office to 120 cities criss-crossing India, in order to introduce YWAM India to the wider Church. 
"The thing is, we very rarely mentioned our needs with anyone. So we really learnt to depend on God."
This involved special training for over 340 staff who could only be sent out with limited funds. 
But God came through for each of them in miraculous ways. These faith-stretching stories encouraged the YWAM India teams to spread God's Word fervently among the local communities.
Sam is now an Elder in the Eldership team of YWAM Asia and the Pacific, where he runs leadership courses and workshops in Asia for both emerging and veteran leaders. 
Sam and his wife, Jennifer, who have two adult children living in the United States, are based in Kuala Lumpur.
As the 67-year-old meditates more on God's Word, he is starting to "enjoy God and letting God show me the different facets of His character".
It is an experience that is "truly fascinating", he says.
---
This story was first published in YWAM Singapore's 40th anniversary publication, FACES, and is republished in collaboration with YWAMSG. 
YWAM serves as a springboard from which many launch off into the Asian harvest fields. To find out more about how you can be a part of the work of YWAM Singapore, click here.
---
RELATED STORIES:
"Yes, we are suffering. But in times of darkness, that's when the light shines": Christians in Covid-embattled India unite to offer help and hope
"Stay, expand your work in Geylang," God tells YWAM, who is building Project Gateway in obedience
Preaching the Gospel by scrubbing feet: YWAM's Rescue Relief International
If you have enjoyed reading Salt&Light...
We are an independent, non-profit organisation that relies on the generosity of our readers, such as yourself, to continue serving the kingdom. Every dollar donated goes directly back into our editorial coverage.
Would you consider partnering with us in our kingdom work by supporting us financially, either as a one-off donation, or a recurring pledge?
Support Salt&Light