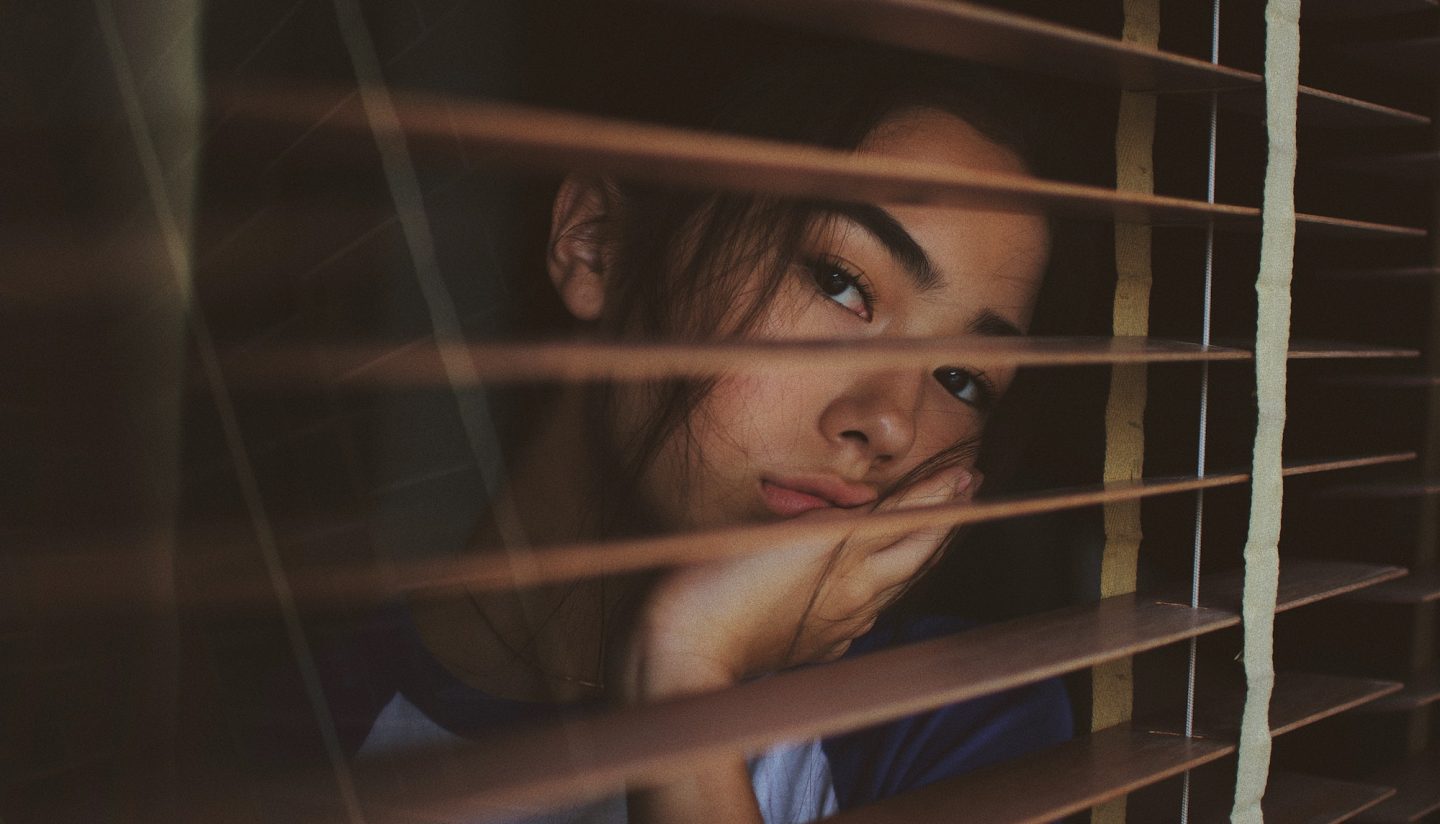 "Instead of just planning ahead for post-CB, I need to embrace the situation now," writes Elder Jimmy Tan from Bethesda Frankel Estate Church. It was a struggle, but he has come to terms with the situation and distilled four meanings from this season. Photo by Joshua Rawson Harris on Unsplash.
It caught me off guard. Hearing our Prime Minister announce the extension of Circuit Breaker (CB) till June 1.
Within the first minutes of that live telecast on April 21, I could tell he was setting it up in his preamble. And while I was glad that our Government was not afraid to decide boldly for the public good, I was surprised I came away from the broadcast feeling sad. My head was cheering the farsighted wisdom. But my heart was, well, crying.
Like you, there were many things I was missing. I was deflated. Yet, I recalled that the prophetic phrases that came in the cusp of early COVID-19 days: "pause" and "reset button".
I sensed that instead of just planning ahead of post-CB, I needed to see in this situation a gift from God.
I pondered (ok, pouted too). But that evening, the thought that came to me clearly was: "What if I (God) meant this CB as a gift?"
I don't know about you, but I suspect many of us pastoring our flock have resisted discouragement (and the fear of the unfamiliar online normal) as we busied ourselves rolling out initiatives to help our members stay connected to the church, to one another and, most importantly, to our Lord. I wonder how many of us are quietly resenting the restrictions, the submission to authority, fretting about decreasing offerings or wondering about when visions cast for 2020 can finally take off.
I prayed some more (this time, no longer pouting). What do you mean, Lord? What are you saying?
I sensed that instead of just planning ahead of post-CB, I needed to embrace the situation now. That I (and us shepherds) ought to see in this COVID-19 situation, a gift from Him.
Sure, we know He sovereignly works all things for good and His glory (Romans 8:28). But do we live as though it isn't true?
As I mulled further, the following meaning of this gift tumbled out as I journaled.
Using the acronym GIFT, the Circuit Breaker is a time to …
1. Give thanks: Embrace God's goodness in this situation
1 Thessalonians 5:16-18 comes to mind. "Give thanks in every situation," God says. No exceptions. Yes, many in our flock are truly struggling with too much Zoom and too little control. Single, working mums (or married ones with absent husbands) have it especially bad with the triple whammy of HBL (home-based learning), WFH (work-from-home) and putting dishes on the table. With the realities of job losses and an increase in domestic abuse, there is much to grieve and be angry about.
The question I ask myself is: Are we really being deprived at this time or are we being disciplined?
Yet in being thankful not for, but in this situation, we can realise His grace at work in us (2 Corinthians 12:9). We keep our hearts right with Him. And we will not lose our joy and peace when we preface (or should I say lace) every desperate prayer with lavish doses of thanksgiving (Philippians 4:6,7).
I try to stay far away from chronic grumblers (I am sure they are in every flock and generation). But here am I, slipping into prideful entitlement.
But could it be that the first swab test to pass in COVID-19 is that of gratitude? What other discipline can snuff out the untamed flames of self-sufficiency ("I did it!"), covetousness ("I must have it!") or bitterness ("Why don't I have it?")?
These are sins crouching at the door of every believer so used to boom times, and might I add, every senior pastor used to being in command and control.
The question I ask myself is: Are we really being deprived at this time or are we being disciplined?
2. Invest in renewing ourselves: Relearn how to enjoy His presence
Everywhere we look, the world is quick to seize the opportunity to learn new skills, put together virtual choirs, do more push-ups, bake cakes, even trim our own hair. But we must not let go of the opportunity to be renewed in our spirit being unto Christlikeness.
"We cannot imitate a God whose features and habits we have never learned."
Romans 12:2 and Ephesians 4:23 both say our mind is the true battleground to watch. It must be renewed for lasting and true spiritual transformation. But I like the reminder from John Piper:
"The mind has a 'spirit'. In other words, our mind has what we call a 'mindset'. It doesn't just have a view, it has a viewpoint. It doesn't just have the power to perceive and detect; it also has a posture, a demeanor, a bearing, an attitude, a bent … The problem with our minds is not merely that we are finite, but that we are fallen."
That's why Titus 3:5 and 2 Corinthians 3:18 squarely tell us that our spiritual renewal is first and foremost the work of the Spirit. So the first order of work has to be to pray for ourselves to let Him do His work in us like never before, not just through us.
It could be to plunge ourselves willingly into a lavish season (err … and I don't mean Netflix) practicing His presence as did Brother Lawrence in the seemingly trivial, unnoticed and very menial chores we encounter at home (the dishes and the wash do not automatically clean themselves. Even our domestic helpers must surely have their Sabbath rest).
Of course, undoubtedly, renewing our minds means going back and deeper into the Word, that inscrutable masterpiece of the Spirit. Not to know more, but to know Him.
Jen Wilkin, American advocate for women to love God, paints it almost like art class students trying to capture a subject faithfully on canvas: "We cannot imitate a God whose features and habits we have never learned. We must make a study of him if we want to become like him. We must seek his face."
3. Face our failings: Entrust ourselves to Him
Hebrews 12:1 is perennially instructive here. Recently, I picked up again Lam Kok Hiang's devotional book Moorings which lists this helpful heart-checklist.
What do I need to:
Remove? (Unconfessed sin, blind spots – something "good", a distraction)
Replace? (Junk, new habits for old; Philippians 4:8)
Repair? (Weary and wounded hearts, rest and reflection)
This is a good time to pay attention to dealing with the sin that entangles or wounds that weigh us down. 
In striving for that same kind of "joy set before him" to come, we need to set things right more drastically than Marie Kondo's superficial tidying up. Being at home all day and night brings temptations of all sorts. Be it unrestrained (no one else to vent on) anger, private lust, gluttony (am I the only one putting on extra kilos?), sloth (but naps are good, right?).
If we ourselves unwrap this gift well, we will have shown our flock we can entrust ourselves to our faithful Author and Finisher of our faith journey.
I was booked to be at a nine-week Ellel training session in the UK in May and June. They (and other like ministries) have carved a name in Christendom by making healing and wholeness less specialised and scary, but more mainstream and necessary – and minus the noise and theatrics of the early deliverance movements. This is a good time to pay attention to dealing with the sin that so easily entangles or primal wounds that weigh us down. It is the last frontier for lasting discipleship.  
4. Take care of others: Encourage someone
Finally, we are a people distinct by our agape love. No lack of Bible references here. No lack of everyday examples in the light of COVID-19. Many churches have rallied and served migrant workers or rough sleepers. And I recall LoveSingapore was born to meet felt bread and butter needs during the economic crisis of the '80s. 
Pastor Rick Warren made it memorable in The Purpose Driven Life: "The best use of life is love. The best expression of love is time. The best time to love is now."
When I called and heard his doubt-laced question, it hit me. I didn't know his trial had cut him so deep.
To us who are used to measuring ministry success by the numbers, we have this further exhortation from Warren: "The most desired gift of love is not diamonds or roses or chocolate. It's focused attention." Our Master washing underserving feet. The Samaritan who went and spent extra all come to mind.
Whatever the size of our flock, it is an opportunity to recalibrate by returning to the less measurable but meaningful work of one-on-one pastoral care. You may have heard the proverbial "They won't care how much we know till they know how much we care." Only then may we be more accurately praying for our flock even as we know the condition of our flock by calling them.
Like many, we had targeted our vulnerable seniors and split the name list for staff and elders to contact. Personally, I kept putting off calling one particular member in my day-to-day preoccupation with so-called "strategic" things. At 80, he was caring for his dementia-suffering spouse. I knew it was tough on him. But only when I called did I hear his doubt-laced question, put as politely as he could muster to mask his underlying frustration: "But Elder, can tell me why righteous Job had to suffer?"
It hit me. I didn't know his trial had cut him so deep.
I was relieved when he was sufficiently grateful to agree to prayer as we finished. The reward came after prayer when I overheard his wife say: "Amen" and "God bless you" (her familiar habit before dementia set in) through the speaker phone.
This gift started off as a note to self. I hope by sharing that it will encourage you too. Let us pray we can pause to see our Father at work even now and keep in step with His Spirit.
The morning after: Spiritual realities of the "Circuit Breaker"
If you have enjoyed reading Salt&Light...
We are an independent, non-profit organisation that relies on the generosity of our readers, such as yourself, to continue serving the kingdom. Every dollar donated goes directly back into our editorial coverage.
Would you consider partnering with us in our kingdom work by supporting us financially, either as a one-off donation, or a recurring pledge?
Support Salt&Light