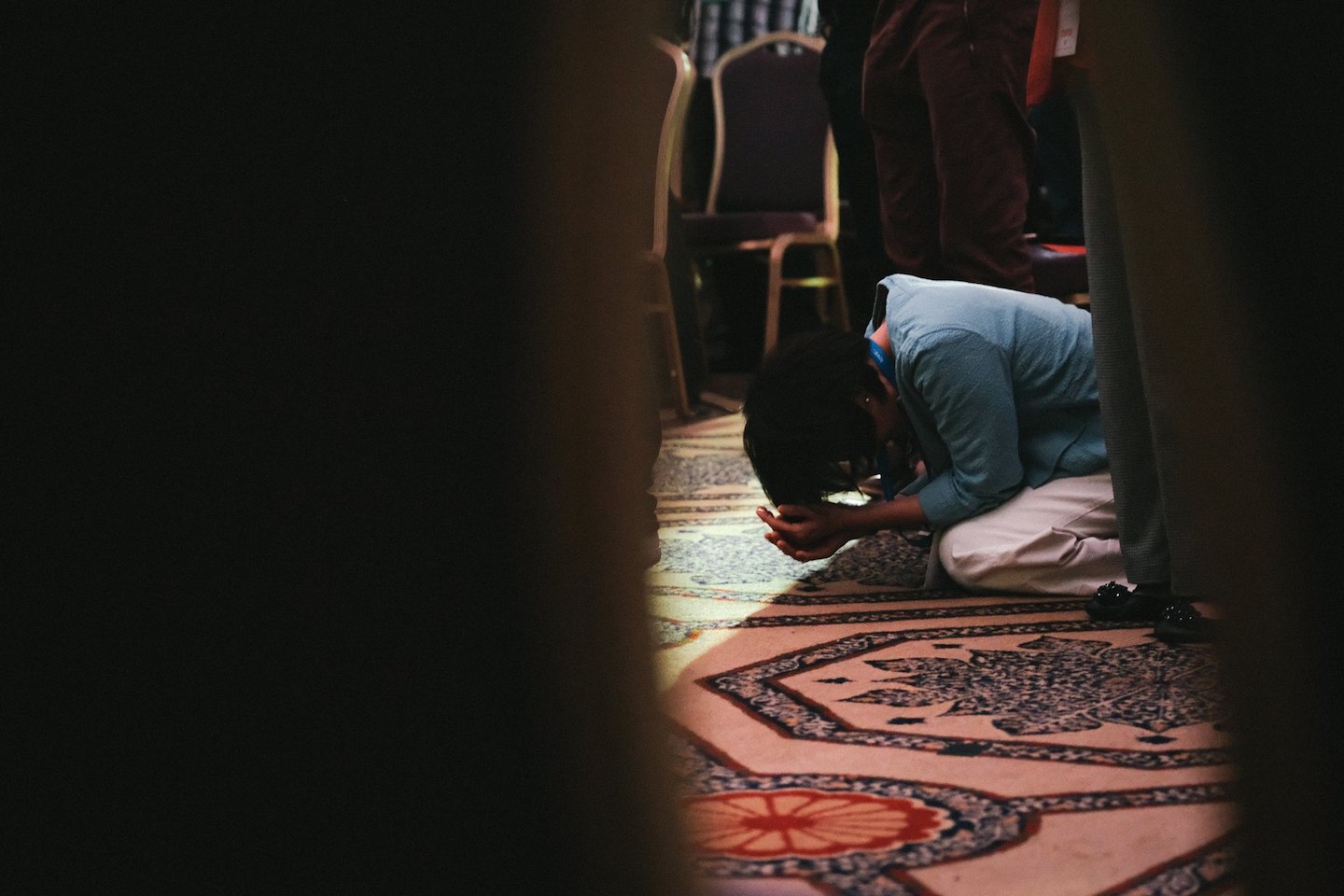 Summit truths: "Whatever culture we create will influence the destiny of every believer that comes through our churches," said Pastor Yang Shi-ru. Photo courtesy of LoveSingapore.
The warning was reverberant: If Christians are not careful, their church culture can become more important than God's truth.
"Is it possible that even our theology has been influenced by mainstream culture? Democracy, freedom, humanism – has it infiltrated into our truth?" asked Yang Shi-ru, marketplace pastor of Taiwan's Blessed and Blessing Church.
Addressing an 800-strong crowd at the LoveSingapore Pastors' Prayer Summit 2019, he urged: "This is something we must ponder seriously."
"Have we been held bondage by the culture of our church?"
Yang differentiated between biblical truth, which is absolute and deals with right and wrong, and culture, which goes with the flow and evolves from the behaviour of the majority.
"If what the majority does becomes the culture, culture will then have an influence – a moulding effect. After a culture has moulded a person, it becomes cast in stone. Once it is cast in stone, it becomes your habit.
"When this culture becomes your truth, it begins to interfere with (God's) truth."  
The assimilation can be so insidious that no one even realises it, Yang said, citing his own early observations to illustrate.
From cruel to converted
The younger Yang Shi-Ru was a professional gambler. He was so steeped in that world that he eventually opened a casino.
"Do you know what kind of person can open a casino? You must be a very cruel and brutal person," said Yang.
Examine everything being done in church through the lens of biblical truth.
"So I went through a huge turmoil to become a believer. I feel that the God I believe in is very great. When the Lord saved me, He changed my whole heart."
He went on to attend church but after a few years, noticed that what he read in the Bible and what the church was teaching him were not the same. He also observed that the churches mentioned in the Bible were growing rapidly, but throughout his years at his church, the numbers did not seem to increase.
"At that time, I began to doubt. The God I believe in is so great but the church, who believes in the same God, is not as powerful. Is the problem with God, the church or with me?"
To find answers to his questions, Yang began to visit other churches. He found the same stagnancy and concluded that what "motivates the church is not the truth – it is the culture of the church".
Clues to culture
For example, if a church community is big on Bible reading, whoever joins the church will likely feel compelled to read the Word. No matter how disinterested the person is, he will fake it. Gradually, he will move towards adopting the real thing and Bible reading will become a habit. Likewise, for prayer and evangelism.
"This is how good church culture can influence us," Yang said. However, as man is sinful, the church can also have a culture of sin, which is negative.
"A church will not be totally void of these two influences. The question is, which has a greater effect? If the positive effect is stronger, then your church will develop and grow."
"Whatever culture we create will influence the destiny of every believer that comes through."
Urging everyone to examine everything being done in church through the lens of biblical truth, Yang cited the Apostle Paul's exhortation in Romans 12:2: "Do not conform to the pattern of this world, but be transformed by the renewing of your mind. Then you will be able to test and approve what God's will is – His good, pleasing and perfect will."
"Truth and culture can be hard to distinguish," he conceded, and culture can easily become the default "driving force" because it has the majority view behind it. The crux, hence, is really about making an objective assessment of the purpose of your church: Is your church as Jesus would have it be? Are your disciples being groomed according to God's definition of a "disciple"?
"Once the definition of a disciple is wrong, the church is bound to deviate," Yang declared, adding: "No matter what the church does, no matter what we proclaim, we must base it upon the truth declared by the Word of God (1 Timothy 3:15).
"Whatever culture we create will influence the destiny of every believer that comes through.
"The will of God is that the church continues to grow. If the church hasn't been growing over the years, doesn't it prove that there's something wrong with our church culture?
"We must reflect: Have we been held bondage by the culture of our church? Are we holding on to the truth or are we holding on to a culture? If you're holding on to a culture, you are a Pharisee of another form."
Does your church's culture need to change?
Taiwan's Blessed and Blessing Church (BBC) is big on evangelism. New believers bring their friends to church without being taught to do so, because everyone around them is bringing friends and they have been influenced to do the same – this is its culture.
"If you are baptised in my church but you don't evangelise, you have nothing to talk with people. You are a weirdo," Yang Shi-ru, BBC marketplace pastor, said at the LoveSingapore Pastors' Prayer Summit 2019.
"We don't have to start a class to teach them, 'You must evangelise.' If you start this kind of class, people will laugh at you. Why would you say something that stupid? Are you a fool?
"It's because it's a culture, everybody is already doing it." 
To form a new culture in your church, he suggests starting with three simple steps:
Write down the church culture that you want to see
List what needs to change in church and the steps required to bring that change about
Carry it out!
"Man is not seeking God; man is seeking for a sense of belonging," he said. "They cannot see God, but they can see the people who have been transformed by God. You cannot hope that a person who doesn't know God will search for God. He's trying to find spiritual belonging.
"Is (your church) a place where a pre-believer can find spiritual belonging? If the answer is no, for the sake of the Gospel and for the sake of God, change the culture of your church. Make it into a place where a pre-believer can feel a sense of belonging."