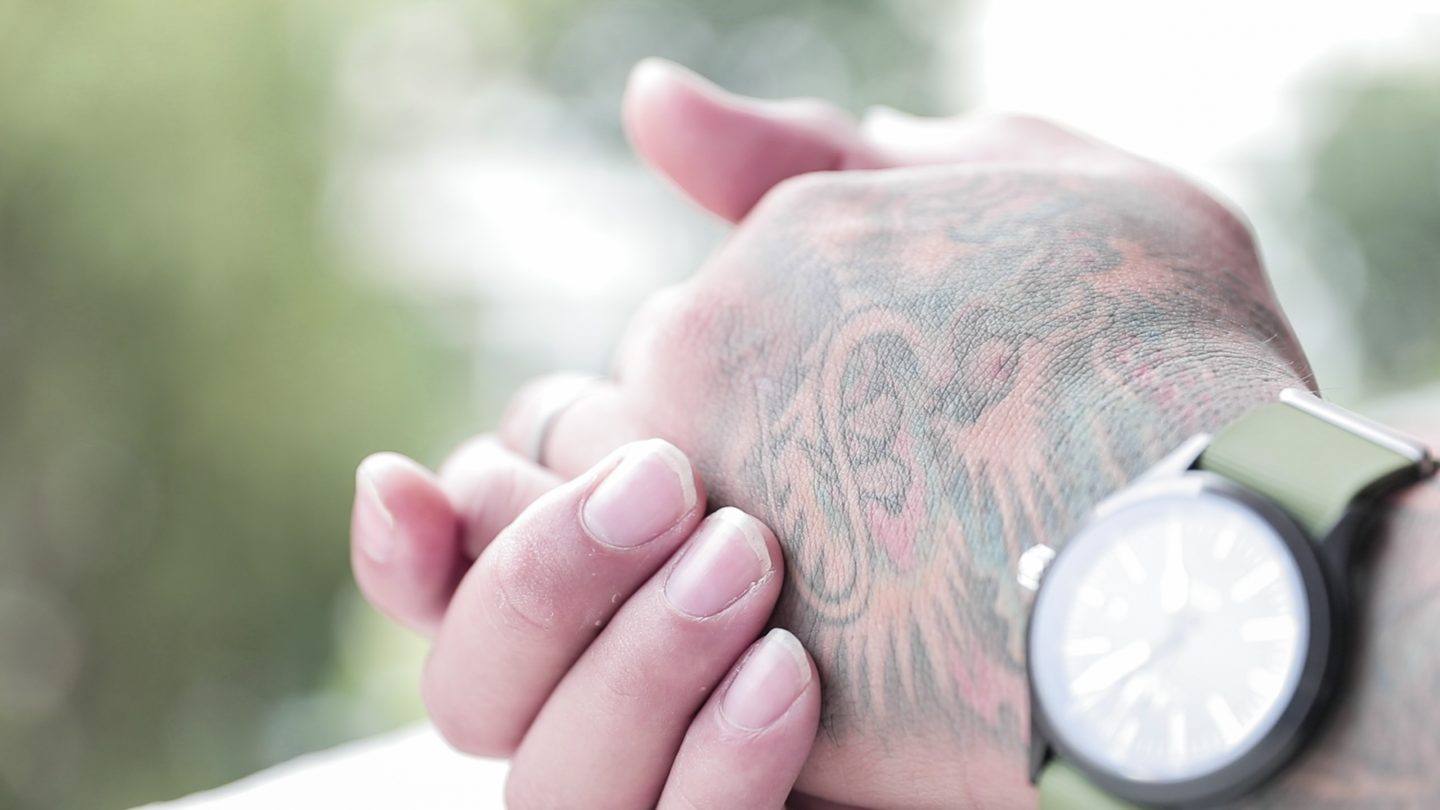 David Lawrence Lim
Redemption for ex-convict Raymond Tan began over a bowl of wanton noodles. Crab wanton noodles, to be exact.
But the road to redemption had been a long and rocky one.
Raymond, 29, was born to a young woman with so many relationships that his surname was changed three times. His father abandoned the family when Raymond was just a baby. He never knew why.
His attractive, young mother worked long hours at DFS (duty free shop) and it was beyond his grandparents, with whom he lived, to properly supervise the bright but wayward boy.
"I was mischievous," recounted Raymond. "And one day my grandmother said to me, 'If I know you like that, I sell you away, don't take back already.'"
It turned out that he had been sold to a Pasir Panjang vegetable seller when he was three months old. But was later taken back by his remorseful mother. His self-worth plummeted when he realised how unwanted he really was.
Crime and punishment
At age 10, his life of crime began.
He stole $400 from his grandmother, who at the time was a successful insurance agent.
"From young, I felt that I had no worth. Money was the one thing that could give me worth," he said. He spent the money at an arcade.
His grandparents found out and retribution was swift.
"My grandfather was a dealer in amulets and idols," Raymond said. "Whenever I was caught stealing, he made me kneel in front of the idols for many hours. I was afraid – the idols looked scary and kneeling for so long was unbearable. I hated it."
Yet punishment did not deter Raymond from further criminal activity.
At 12, he was caught stealing fishing tackle from NTUC supermarket. But a kind man came to his rescue.
"He told the supermarket manager, 'This kid made a mistake' and he paid for me," Raymond recalled. "Sometimes we think we are doing good, but we might not be. When the man paid my bill, I escaped punishment and didn't learn my lesson. I remember thinking it was easy to get away with crime.
"So I got bolder. I stole more at home and outside. I even instigated my friends to steal packets of nasi lemak from a food stall, and we sold them to nearby pedestrians."
Teenaged mastermind
"I was often the mastermind, so the other kids looked up to me. All of us came from broken families and we stayed out late at night.
"We shook out vending machine coins, broke into bus yards and stole money, CD players and LCD TVs from the buses.
One judge said to me: "Save your crocodile tears. You are not just an offender. You have a criminal mind."
"We bought the latest handphones, bicycles, hung out at billiard bars, drank, smoked."
Things came to a head when 12-year-old Raymond was caught stealing at Takashimaya. The crime fell into the category of "theft in dwelling" and he was put in a pre-court guidance programme.
"The counsellors in the guidance programme were big-hearted. But it was very difficult to make a change if the youth had other bad influences in his or her life," said Raymond matter-of-factly.
By 16, he was hanging out in the back streets of Geylang, where he and his friends conducted illegal gambling activities. They sold fake cough mixture in bulk to addicts, mixing in Coca Cola and sugar to bulk up the volume. He heard that other people even added kerosene.
He was caught when he broke into a house to steal liquor, and was remanded in Boys' Home for almost two years. But he was undeterred.
During national service, he got into credit card fraud and was thrown in prison. Just 21 days after his release, he was caught stealing on a cruise ship. By that time he had been in Boys' Home and prison five times.
"One judge said to me, 'Save your crocodile tears. You are not just an offender. You have a criminal mind.'
"Thankfully, I had never been sentenced to more than a year, whereas if you are sentenced to Corrective Training (CT), it is a minimum of five years."
This time, CT seemed inescapable. But, miraculously, he was sentenced to just 30 days. Deep down he knew God was at work.
But the life of crime proved too enticing. He fraudulently got a bank loan to acquire six cars and started a car rental business, parking his cars at Pasir Ris Park and advertising his services online.
Eventually his fleet grew to over 30 cars and he became a millionaire at the age of 24.
In love
At 23, Raymond discovered he was to be a father. His then girlfriend, Vivian, had stuck with him through thick and thin. ("As in, she knew me when I was thin, and now she's still with me when I'm thick," he chuckled.)
They had met in secondary school. She was an express student and they bumped into each other during the school fire drill.
"I pestered her friend to ask her to go out with me until she said yes," Raymond said with a laugh.
"I looked in my wallet: $40. The milk powder was $69. I didn't even have enough money to buy milk for my baby."
"Her parents, the school, her friends … everyone told her that there would be no good outcome to our relationship. Yet she stuck with me. I didn't even appreciate her except when I was in prison. Whenever I was released, I would return to the company of my friends.
"I was not thinking of marriage. But when I heard she was pregnant, we decided to marry. Coming from a broken childhood, I did not want my child to grow up unwanted like me."
They lived the high life, driving posh cars and living in a condominium, as Raymond's business was doing well. When he bought 4D, he would drop $40,000 to $60,000 at a time. ("That's how much of a gambler I was.")
But he was living like a single man, gambling all day and hanging out with his friends all night. Inevitably the marriage fell apart and the two were estranged.
"I squandered all my money at the casino. At my condo balcony I prayed, 'God, the only way for me to get back my money is to gamble more. Please help me win.'
"That day I went to the casino and … I never lost money so fast in my life! Before long, I had almost nothing left. It was as though Jesus was telling me: It's time. You need to hit rock bottom before you rise again.
"I went home and my intention was to commit suicide. But then my wife told me that she was pregnant again. And I couldn't jump. I couldn't do that to my children. So we decided to reconcile.
"The next day I went to buy milk powder and I looked in my wallet: $40. The milk powder was $69. I didn't even have enough money to buy milk powder for my baby."
That was rock bottom. And that was when Raymond, recalling his own bleak childhood and not wishing the same upon his children, decided to pick himself up.
Rock bottom
He decided to start a crab wanton noodle stall in Macpherson.
Despite working hard day and night, business was not good. He emailed well-known food bloggers, but none replied except one – Dr Leslie Tay of ieatishootipost fame. 
Unknown to Raymond, when Dr Tay, a Christian, received his email, he felt a strong prompting to help this particular hawker.
The next day, Dr Tay and his wife appeared unannounced at Raymond's stall. He gave Raymond a few pointers and then noticed the cross around his neck.
"You a Christian?" Dr Tay asked.
"Er … I don't know. I think so?" said Raymond.
"But you don't go to church?"
"No."
Dr Tay invited Raymond to his anglican church, St John's-St Margaret's.
"I thought, 'If I don't go to church, he might not help me'," said Raymond. "So I went to church … but for the wrong reasons!"
It was Easter, and during the hymns, "tears kept flowing and I kept cleaning them away. I asked the doctor, 'What is happening?' and he said, 'You are touched by the Lord.' When the altar call came, I went up and said the Sinner's Prayer.
"The next day I was at my hawker stall. At the end of the day, it was my habit to light a cigarette in the back alley.
"I was still thinking of the previous day's experience in church, and I looked up at the sky and said, 'God, if you are real, help me to stop smoking … But please don't take too long, otherwise I will think it is my own will power and not you!'
"The next morning, I lit up a cigarette as was my custom. Wah, why the cigarette taste like that? I went down to the shopkeeper and said, 'Did you change your supplier? Your cigarette tastes bad!' He said, 'No.'
"I was in a rush to open up my stall, so I went off. During my break, I went to the back alley with a new box of cigarettes. Before I could light one, I smelt the smoke from all the smokers around me and … I gagged.
"I had been smoking since I was 12 years old and had tried to quit many times but the smoke had been too alluring to me. Yet now I was gagging! That was when I knew for sure that God is real."
The vine and the vinedresser
That was one-and-a-half years ago. Raymond's life took an about turn. His marriage strengthened and he lost the desire to gamble.
"God really is the vinedresser," said Raymond. "It was as if He was trimming away everything in my life that was not fruitful. God amazes me every day."
"I was trapped in my gambling addiction to the extent that I hurt all the people closest to me."
A Filipina Christian who prayed and prophesied over his wife, told her: "Those days when you cried under your blanket and asked God if He was real? God wants you to know that He heard you."
He prayed for a change of jobs because of the long hours, and soon after, his ex-staff dropped by Raymond's stall. He was astounded by the change he saw in Raymond – "I used to be hot tempered and vulgar" – and offered him a partnership in a vehicle recovery business.
The manageable working hours allows Raymond to volunteer at the Boys' Home. Where once he was a resident delinquent, he is now their mentor. The boys see his tattoos and know immediately that this is a man who has walked in their shoes.
"At one point, I was trapped in my gambling addiction to the extent that I hurt all the people who loved me and were closest to me," said Raymond. "Blinded by greed, I lied, I stole, I cheated. The ones who cared deeply for me were the ones I hurt the most. In desperation, I stole from friends, lied to my in-laws so that they lent me their life savings, and cheated my grandparents into selling their house and giving me a big part of the sale.
"Looking back, I really felt I deserved hell … until God showed me His love, His mercy, His grace. The day I received God's forgiveness was when I truly understood what it meant when Jesus said in the Gospels that he who has been forgiven much, loves much. Luke 7:41-43
"God reached out to me so many times, but human beings have a short memory," he said sheepishly. "When you get what you want, you forget about God. But God never forgot about me."
His flat in Bedok Reservoir is a haven of peace, with Bible verses – Ephesians 2:1-5, Psalm 91:4, Psalm 23:1-6 – painted on every sky blue wall.
"I want my family to be reminded of the presence of God everywhere we turn," said Raymond, who attends Bible study with a men's group on Thursdays and church with his wife Vivian, two-year-old son Vernon, and five-year-old daughter Vera, on Sundays.
"God is real," he emphasised. "If you think you are not good enough to have a relationship with God, look at me. If Jesus died for someone as corrupt as I was, He would die for you too."
If you have enjoyed reading Salt&Light...
We are an independent, non-profit organisation that relies on the generosity of our readers, such as yourself, to continue serving the kingdom. Every dollar donated goes directly back into our editorial coverage.
Would you consider partnering with us in our kingdom work by supporting us financially, either as a one-off donation, or a recurring pledge?
Support Salt&Light