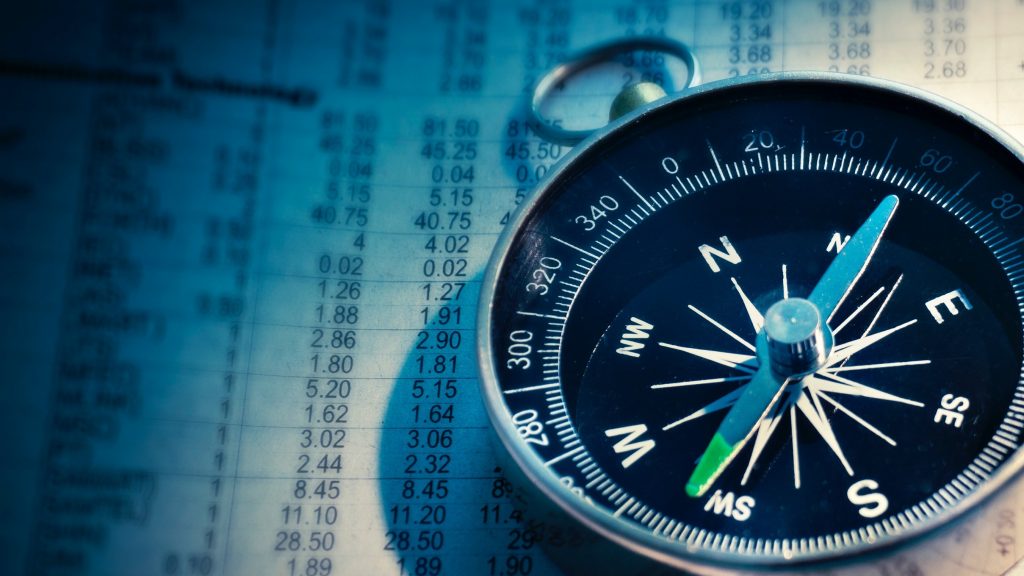 G. Crescoli/Unsplash.com
"Should I drive today?"
"What will I have for lunch later?"
"What course of study should I enroll in?"
"Should I change my job?"
"Is he the one I should marry?"
"How should I invest my finances?"
"What do I do after retirement?"
Questions, questions, decisions, decisions. Studies claim that we make anywhere from 70 to 35,000 decisions per day. That is ranging from one decision every two seconds to one decision every 20 minutes (yes, it does depend on how you define decision-making).
The point is that our days are constantly filled with decision-making. Most are mundane but some can be life-transforming.
So how do you decide wisely? What good decision-making habits can you inculcate? This is especially important in the light of Ephesians 5:15-17:
Therefore be careful how you walk, not as unwise men but as wise, making the most of your time, because the days are evil. So then do not be foolish, but understand what the will of the Lord is.
Choices and consequences
J. Hoomans, in his book 35,000 Decisions: The Great Choices of Strategic Leaders, suggests six ways that people decide:
Impulsiveness: Leveraging the first option you are given and be done with it.
Compliance: Going with the most pleasing and popular option as it pertains to those impacted.
Delegating: Pushing decisions off to capable and trusted others.
Avoidance/Deflection: Either ignoring as many decisions as possible in an effort to avoid responsibility for their impact, or simply to prevent them from overwhelming you.
Balancing: Weighing the factors involved and then using them to render the best decision in the moment.
Prioritising/Reflecting: Putting the most energy, thought and effort into those decisions that will have the greatest impact, and maximising the time you have in which to make those decisions by consulting with others and considering the context.
We are likely to use a combination of these decision-making strategies in different life situations. However, each decision, each choice you make carries certain consequences.
The ability to choose is an exhilarating God-given power for which you must be solely responsible. And your approach to decision-making is the first critical choice you have to make.
Tier your decisions
Proverbs 11:14 says: "Without wise leadership, a nation falls; there is safety in having many advisors."
When making major decisions in life, I have a small group of friends who are my advisors. Counsel is necessary because Proverbs 14:12 warns that "there is a way which seems right to a man but its end is the way of death". These are trusted friends who have helped me think and pray through major life decisions.
So how can you decide wisely? Rationally, Hoomans suggests assigning decisions to one of four tiers:
Tier 4: Decisions that you can risk deflection, such as when someone asks you for an opinion.
Tier 3: Routine decisions that can be left to a simple impulsive or compliant response, for example, meal decisions or when joining group leisure activities.
Tier 2: Decisions that you either can or need to delegate to trusted others that have more expert knowledge or simply have more time and energy to devote to the situation/context, for instance, developing business solutions that you need help with.
Tier 1: These decisions must be made by yourself in consultation with other subject-matter experts or strategic thinkers. Tier 1 decisions are decisions that you don't want to make when you are exhausted. On the other hand, you want to devote an appropriate amount of time to making these decisions, which can be, for example, seeking advice on career development.
We must be mindful that the decisions we make, especially critical Tier 1 decisions, don't just impact us, they also impact others.
At the same time, the smaller daily decisions we make can have huge cumulative effect over time and, if made wisely, can pay great dividends in the long run.
The smaller daily decisions we make can have huge cumulative effect over time and, if made wisely, can pay great dividends in the long run.
We know that successful performers in any field put in disproportionate amount of time and energy in perfecting their feats. Although Outliers author Malcolm Gladwell's "10,000-hour Rule" is open to debate, becoming accomplished in any field in which there is a well-established history of people working to become experts requires a tremendous amount of effort exerted over many years.
It may not require exactly 10,000 hours, but it will take a lot of hours! The same is true for learning how to make wise decisions. And the reality is this: Your most critical Tier 1 decisions are the primary shapers of your character.
Consider your values
There is yet another way of deciding wisely. It is based on the values you espouse. Value-based decisions help us make better ethical, occupational and relational choices, especially if those values were "cognitively activated", implying that one is conscious of the values in the decision contexts, according to Parks and Guay in Personality, Values and Motivation.
We also feel more positively motivated when we make value-based decisions.
A. Stanley in his book, Ask It: The Question that will Revolutionise How You Make Decisions, believes that there is one question that will revolutionise your decision-making and it is this: In light of your past experience, your current circumstances and your future hopes and dreams, what is the wise thing to do?
"Choose wisely and your decision will reward you. Choose unwisely and your decision may rob you," says Stanley.
Your time is your life. So, here's a short exercise for you: In each area of your life – physical, relational, professional and spiritual – what are some good habits that you can begin cultivating to have a positive effect on your life?
Inculcate good habits
Hoomans suggests seven ways to inculcate good decision-making habits:
Prioritise your decision. Give more time and thinking into making Tier 1 decisions.
Develop a trusted group of decision-makers.
Develop a "think-tank" to run key decisions by them.
Articulate your personal core values.
Practice with decision-making games.
Use balance to score the pros and cons of potential decision options.
Learn from bad decisions, through evaluated experiences.
So, at your next decision point – pause, consider your decision-making approach, enact your values to make wise decisions and keep at it until you form good habits of making wise decisions. Best wishes!
If you have enjoyed reading Salt&Light...
We are an independent, non-profit organisation that relies on the generosity of our readers, such as yourself, to continue serving the kingdom. Every dollar donated goes directly back into our editorial coverage.
Would you consider partnering with us in our kingdom work by supporting us financially, either as a one-off donation, or a recurring pledge?
Support Salt&Light