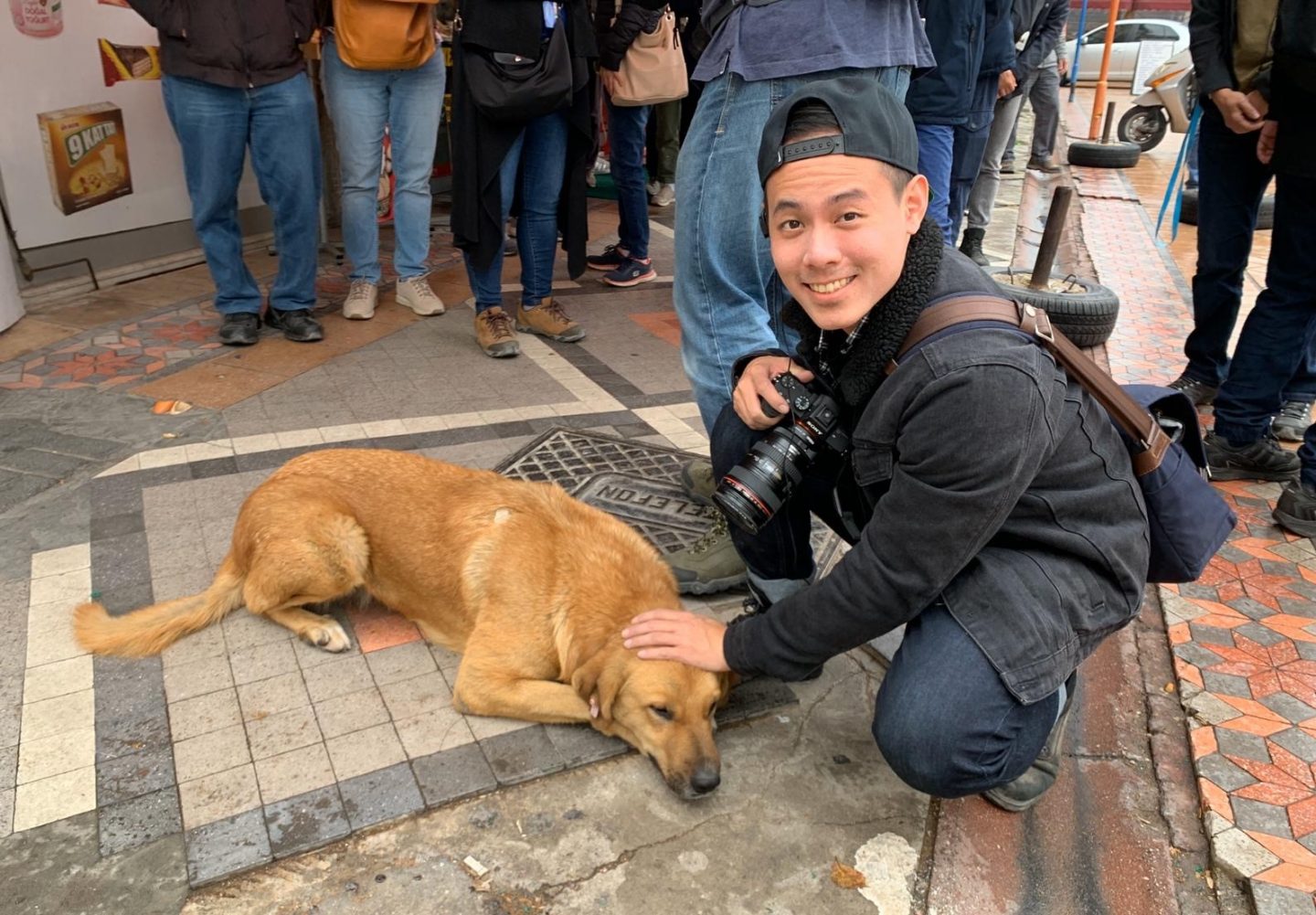 Joshua Tan in Turkey, where he was filming the seven churches of Revelation as part of his pro bono work for Christian organisations. All photos courtesy of Joshua Tan.
Former hard-partying muscian Joshua Tan was in Perth, Australia, when the COVID-19 pandemic sent the world into a flurry of lockdowns. 
The 29-year-old had gone there in February to attend a course at Arrows College to find his calling in life. The teaching and resource ministry was started by Pastor Benny Ho of Faith Community Church in Perth.
Then, on March 23, Australia shut its borders as part of strict restrictions designed to curb the coronavirus. What started as a month-and-a-half trip for Tan is turning into a five-month stay. With limited flights, he reckons he may only be home in August.
"My ticket got cancelled twice. I haven't gotten my refund and getting another ticket will cost money," said Tan.
Unexpected journeys are nothing new to Tan. He has gone on some rather long and winding ones in his life.
Hardened heart
The oldest of three boys, Tan grew up in a strong Christian family. His parents were leaders in their church.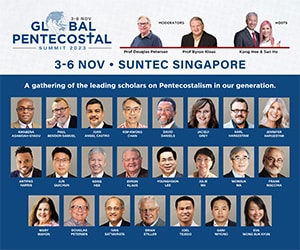 But Tan considered Christianity "my parents' faith".
"When I was a kid, I never knew God. I was following my parents to church, but I didn't think of God as real. It was just something the adults believed in," he admitted.
"Over time, because of more drugs, my heart hardened."
When he was 17, he decided he did not want to go to church anymore.
"I felt like I was such an adult. I didn't need my parents. I wanted the freedom to define who I wanted to be."
For 10 years, who he wanted to be was a partying, hard-living musician who took four years to complete a three-year Visual Communications course at a polytechnic. He was too busy rocking it out with his band to concentrate on his studies.
"I lived a crazy life. I picked up smoking, drank a lot, dabbled in drugs. I wouldn't go home. I got into trouble," said Tan.
At first, he kept up a front, being the "good boy" with his parents but partying hard behind their backs. Once, when they were away in China – his father was posted there for work – Tan held a wild party in the family home.
The pretence with his parents stopped when his band began to make a name for itself.
"Over time, my heart hardened. I became very numb to things. I was in the wilderness of self-seeking: What would please me? What would make me happy?"
Meanwhile, he graduated and started his own media production business. He was also one half of a hip hop duo which toured in South Korea and Jakarta. He lived the high life.
The prodigal son returns  
Two years ago, he was home playing with his dog before leaving for work. His father was listening to an audio Bible as he does every morning.
"I didn't even know it was an audio Bible," recounted Tan.
"He was playing it so softly. But then three words stuck out so loudly to me like they were inside my head: Destroy false prophets.
"It felt like God was telling me: 'I am going to destroy the false beliefs in you.'"
Fear struck his heart because he knew exactly what God was talking about. For a decade, Tan had been saying it was alright to live wildly as long as it did not hurt others.
"I told people I was a Christian but I took drugs, smoked, drank, got into trouble. It was a false belief system."
When he got to his office, he had another encounter.
"I was at my computer and I felt like I could hear everyone I knew talking about me. It was like an overlapping conversation but they were all talking bad about me. All except my parents."
His vision blurred, his mind went blank and he wept. Then he asked his business partner for a week off.
He spent that week reading the Bible from cover to cover, starting at five every morning.
"The Bible was like a mirror. Every character I read sounded like me. I spent those seven days repenting."
At night, he would have dinner with his parents, something he had not done in years. They would talk through what he had learnt.
"Three words stuck out so loudly to me like there were inside my head: Destroy false prophets."
On the sixth day, he came to the parable of the prodigal son.
"The moment I read the line that the father ran to the son, I could feel the depth of the father's love. I started to cry – the worst crying I had ever done – snot, tears and everything.
"I had to meet this God. He is real."
He went to his parents and asked to go to church with them the next day.
"When I used to go to church, I was one of those kids who never wanted to worship. It was too lame for me," said Tan.
That Sunday, he heard God speak to him about this.
"In my head, I could hear: 'For 10 years, you could go on stage and sing for people. Why can't you do it now in the audience for me?'
"It was definitely God. I would never have thought of this myself.
"That day, I rededicated my life to Christ."
The young man who admitted "my relationship with my dad was quite bad", now attends the same cell group as his parents and says they are "like friends".
"My parents persevered. They were praying for me," said Tan who is especially thankful for his mum "the silent hero in all of this".
"I never knew how much she went through for me till I looked back. It is really God's love that they can still forgive me. The power of prayer brought me home."
Surrendering … again and again
But God was still not done working in Tan's life.
"I started to realise there was a lot of surrendering God wanted me to do," he said.
First was his business partnership. "I told God: 'I built the business up for the past four years. I surrender it to you'."
His partner left the company.
Then he lost his biggest client. 
Next, went his employees.
He crashed his company car. While he escaped unscathed, he did not have the money for repairs. So, Tan had to surrender his car as well.
"I was just surrendering, surrendering the image I had built up of the entrepreneur, the musician who had all his greatest passions.
"I surrendered all the resentment and bitterness. God kept asking me: 'Do you trust Me?'
"I would say: 'Yes' and He would take something away. Two years on, I'm still surrendering."
"I am trying to use the skills He has blessed me with to bless others."
Part of that surrender is Tan's decision to work full-time at The Fireplace Collective (TFC). The brand new non-profit setup is a Christian creative agency that provides resources for Christians, churches and para-church organisations to produce content – stories and music – that share the Gospel. TFC has the capability to produce videos as well as  coordinate music productions, programmes and live shows.
Tan is the videographer, creating music videos and filming 10-minute online episodes for Fireplace Worship, the community of Christian creatives from which TFC came. Called By the Fireplace, each episode features songs by local Christian musicians as well as stories to encouage viewers to come closer to God.
Tan does not draw a salary from TFC because they are still in the start-up phase of the business. For now, he is living off his savings. 
For the last two years, he has also been volunteering 20% of his time with churches and Christian organisations, offering his skills as a videographer and media specialist. He does this pro bono as an offering to God. 
"I was seeking after God's heart for my life and trying to use the skills He has blessed me with to bless others," explained Tan.
"I've always loved telling stories. Now, I'm doing content with a purpose, knowing that it glorifies God."
Which is why, even while stranded in Perth, Tan has managed to find a way to use his skills to tell a good story. He is working on a documentary about the drug problem in the city.
"I'm not sure what to do with the documentary when it's done. I'm still figuring out what God wants me to do with the story."
Because of his personal journey, Tan also has a "burden for lost sons and daughters to come home and for families to reunite in Christ". He plans to use his videography skills to create online content in this area.
This is the journey he sees God leading him on now.
"Our intent is missional," says founder of The Fireplace Collective creative agency
"I was going down the road of death": How a missionary's son was rescued from a dangerous, drug-fuelled life
High on drugs, he fell 15 storeys and not only lived to tell the tale but to transform his life
"If You can change water into wine, please turn the urine test from positive to negative": A drug addict's desperate prayer
If you have enjoyed reading Salt&Light...
We are an independent, non-profit organisation that relies on the generosity of our readers, such as yourself, to continue serving the kingdom. Every dollar donated goes directly back into our editorial coverage.
Would you consider partnering with us in our kingdom work by supporting us financially, either as a one-off donation, or a recurring pledge?
Support Salt&Light