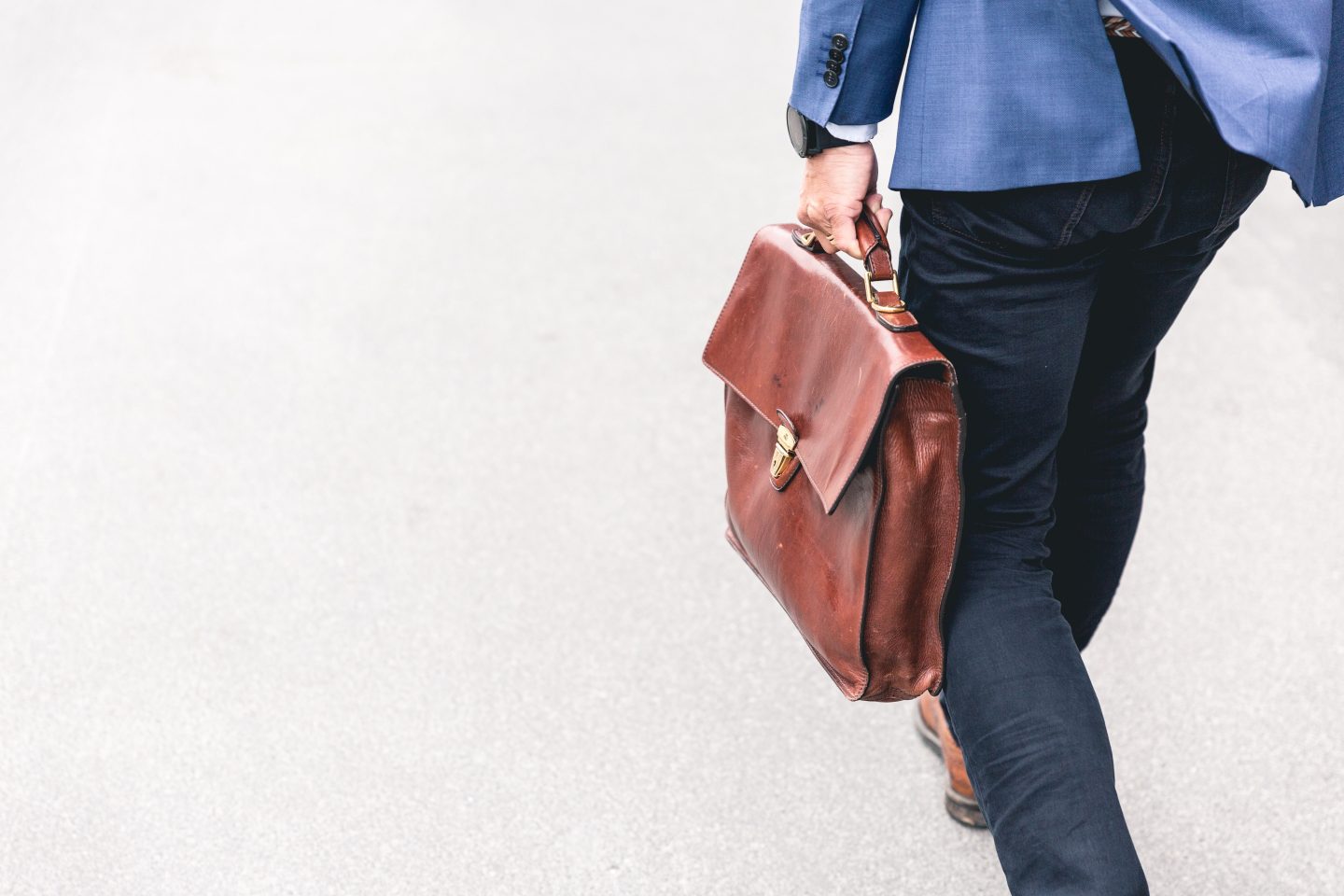 For over 20 years, Arul John survived more than eight rounds of retrenchment exercises in the same company. But this time was different. Photo by Marten Bjork on Unsplash.
"So sorry Arul, you are on the list," came the unexpected words over that dreaded call.
Within a few moments, the 20-year career as I'd known it was over.
Set adrift
Since the turn of the century, the media industry has been under constant pressure with fast-declining subscriptions and readership of physical newspapers and magazines. Worldwide, thousands of staff have been laid off over the years. Singapore was no exception.
I sensed God speaking: Trust Me.
When I learnt about the retrenchment exercise over Zoom mid-afternoon of August 18, I was not unduly worried. Having survived more than eight rounds of retrenchments in the media company that I worked at, I thought my role was considered an essential one.
Still, I prayed that my job would be among the "safe ones" again.
But this time, I sensed God speaking: Trust Me.
As I heard His still, small voice, I added these words of surrender: "But if it is Your will that I be let go, I accept Your will and I know that You will lead me through this. Amen.''
Unwanted news
We were told that the affected employees would be informed by the end of the day.
When 6pm came around, I felt relieved: I had made it, again.
Then at 6.15pm, as I was on my way to meet a friend for dinner, my smartphone rang and I heard the dreaded news.
My last working day would be on Monday, August 31, 2020.
Numb, I called my sister and told her the news; I did not know what else to do.
She was shocked but took the news calmly, advised me to do the same, and assured me that doors and windows would open for me. I went to dinner as planned.
On the morning of August 19, the numbness that I felt the day before had given way to acceptance. I spent the morning in prayer before heading to the office to clear the necessary paperwork with Human Resources.
I still had several projects to complete before my last day and it was of great comfort as that gave me time to come to terms with my situation.
Food for the journey
Then, before I left, my supervisor, who is also a Christian, prayed for me and my journey ahead — I was really touched.
I felt God reminding me that my life was in His hands and I could trust Him to guide me through the days ahead.
In late 2019, I had started taking long morning walks before work daily, averaging about 8km each. I continued this practice even during Circuit Breaker.
God started to show me how to see things through His eyes. 
After my retrenchment, this fitness routine helped me maintain my mental and spiritual health. During those walks, I'd spend time in commune with God, listening to His voice and reviewing my mindset towards the job search process.
During the day, I started digging deeper into the Word as I sought guidance and spiritual anchoring for my journey.
One day, Isaiah 43:19 jumped out at me during my quiet time:
"See, I am doing a new thing!
Now it springs up; do you not perceive it?
I am making a way in the wilderness
and streams in the wasteland.''
Despite my fear, I felt some excitement as well: Could an old dog learn new tricks?
Blessings found
I kept this verse, and other encouragements that friends sent my way, in mind as I started signing up for courses and embarking on my job search.
Hopeful, I started sending out my resumé, looking for full-time roles that would be able to pay me something close to my last drawn salary.
God sent people to comfort and stand alongside me in this new and difficult journey. 
I steeled myself for the rejections – and lack of replies – that I knew would come. But after several weeks of the same results, discouragement set in. 
Many of the jobs I applied for seemed to prefer younger applicants or offered drastically lower salaries.
But God sent people to comfort and stand alongside me in this new and difficult journey. 
My church community was a great source of help. They checked in on me occasionally and informed me of job opportunities that they came across. They also allowed me to share freely about my concerns, insecurities and fears. Lunch and dinner appointments soon came along and these meetings made me feel like part of a bigger family that was looking out for me – a blessing from God. 
At the end of September, I was offered a one-year contract role at another media agency, which I accepted after much prayer and consideration. I was quite ecstatic!
New sight
But by then, God had started to show me how to see things through His eyes. 
What I had thought of as a tragedy turned out to be a chance for God to show Himself in a deeper way to me. It had helped me developed a heart of gratitude for the blessings in my life, like family and friends. My walks, joined by friends, helped me forge new and closer friendships.
My retrenchment gave me the chance to look at myself in a deeper way.
I first thought that my retrenchment would make 2020 a terrible year.
But, I now say that God has made 2020 ­into my best year ever.
These days, I pray Psalm 23 confidently, echoing the words of King David:
''Even though I walk through the darkest valley, I will fear no evil, for you are with me; your rod and your staff, they comfort me … Surely your goodness and love will follow me all the days of my life, and I will dwell in the house of the Lord forever.'' (Psalm 23:4,6, NIV)
I do not know what the future holds after this contract role but I am learning to ''put my hand in the hand of the One who stilled the water'' and, as I walk together with God, embracing life's uncertainties.
If you have enjoyed reading Salt&Light...
We are an independent, non-profit organisation that relies on the generosity of our readers, such as yourself, to continue serving the kingdom. Every dollar donated goes directly back into our editorial coverage.
Would you consider partnering with us in our kingdom work by supporting us financially, either as a one-off donation, or a recurring pledge?
Support Salt&Light