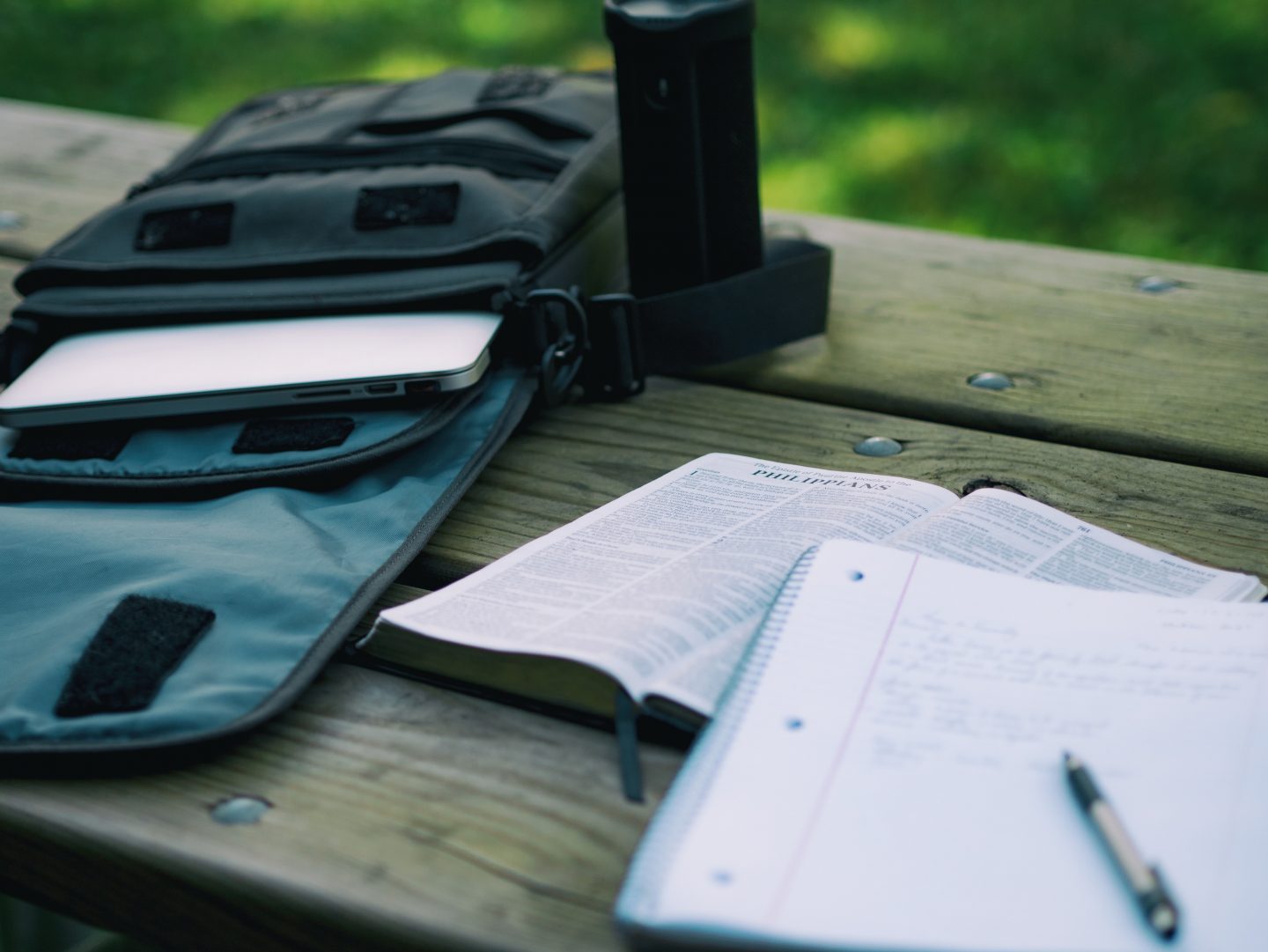 Free resources by the wider Church can help us continue to interact with God's living, active and transformational Word. Photo by Aaron Burden on Unsplash.
In Salt&Light's Circuit Breaker Check-In Survey, one of the biggest takeaways from the 1,600 responses showed that a person's walk with God has "a significant, statistically-provable impact on how he/she responds to circumstances" – in terms of stress, anxiety, fear and worry.
Indeed from the time of early church of Acts, believers have gathered together to study the Word of God – barring those in prison or in hiding.
But as measures to contain the coronavirus pandemic continue into the second half of the year with a "new normal", our regular avenues of gathering for Bible study are unlikely to resume any time soon.
Aside from Zoom cell groups and online church sermons, here are other resources by the wider Church that can help us continue to interact with God's living, active and transformational Word.
To start small and build daily habits
Launched in April this year, YouVersion's Verse of the Day Stories is a short and simple way to incorporate Bible reading into your morning routine if you do not already have one. (For some, this will require an app update.)
There are eight parts to each daily story, including the verse of the day, a short explanation of its meaning through a video, a reflection question and a related devotional.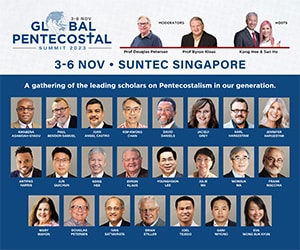 #2 Join a reading plan (available on various platforms)
Old school, but time-tested method which has not been found wanting. It is versatile and will suit any preference imaginable – it is even possible to have the chapter read out to you via an audio Bible!
Some variations include:
Book-based reading plans: Either progressing in order of the Bible's arrangement, or combining texts from both Old and New Testaments, or even chronologically. (Apps include YouVersion's The Bible, He/She Reads Truth, BibleGateway, amongst others.)
There is also the option to go it alone, include friends and family or even join an existing community. 
To deep dive into Scripture 
#1 WordGo by BSF International
Bible Study Fellowship (BSF), the highly-regarded interdenominational Bible study class, has launched a new app which facilitates learning in community.
WordGo was created and is supported by BSF, making use of its extensive course materials from 10 year-long studies which have been traditionally held in-person. In Singapore, there are about 7,500 current BSF members with many more alumni and a notoriously-long waiting list.
Ranging from two to five-week studies, the app replicates BSF's four-fold approach of exploring questions in a daily and personal study of Scripture, followed by group discussion, teaching and then finally, a set of quality lecture notes for further reflection and study.
Best experienced in community, get a friend or two and dive in. Studies on the books of Joshua, James and Acts await.
#2 Classroom by The Bible Project
Another new initiative is The Bible Project's Classroom which offers free, self-paced online courses. This non-profit is known for their short-form, fully-animated videos that make the biblical story accessible to everyone, everywhere.
Phone-in devotionals in Mandarin and Hokkien allow users to listen to a pre-recorded Bible passage and reflections.
Lectures are taught by The Bible Project's co-founder and seminary professor, Dr Tim Mackie, with interactive questions and forum discussions.
The course currently available at this time, Introduction to the Hebrew Bible, deals with the origins of the Hebrew Bible and how to read it well. 
More courses are being developed on the book of Genesis with topics such as wisdom literature (Proverbs, Ecclesiastes), biblical narratives and even genealogy. 
(Read this review of an early trial run by Rev Ian Lee, a Methodist pastor who was invited to participate.)
To dialogue with speakers
Or, if you already have a regular study that you are committed to, here are four alternatives to give your learning a booster-shot – such as signing up for one of many webinars available or dialling in to listen to a devotional in Mandarin or Hokkien.
#1 Webinars and workshops for equipping
Those who want to learn how to reach out to friends will be interested to know that Alpha Singapore has started thrice-weekly online equipping sessions called Alpha Online Labs. These sessions cover areas such as digital evangelism and deal with practical issues that come with the territory of online.
Or equip yourself with this certification to learn how to truly #SupportInclusion by learning about the physically-disabled or those with special needs and how to build relationships with them. You can also join this series focussing on family life organised by The Methodist Church in Singapore. 
Alternatively, follow this series of Bible study videos created by Pentecost Methodist Church as a discipleship resource. The videos are published thrice-weekly on Youtube.
New course launched to help churches build disability-inclusive communities
#2 Hokkien and Mandarin Phone-In Devotions by FCBC
For readers with Mandarin or Hokkien-speaking family and friends who still struggle to get online, Faith Community Baptist Church's (FCBC) offers a daily audio devotional in Mandarin and Hokkien.
Walking right with God begins by knowing who He is, and what He says. 
Users call in to a fixed line and listen to a short three-minute recording of the day. This includes a Bible passage read aloud, a short exposition and sharing, with questions for reflection and finally, a prayer to close.
Devotions on Saturdays are 10 minutes long in lieu of regular and online services.
Contact numbers for FCBC Phone-In Devotion: 6424 9547 (Hokkien), 6424 9499 (Mandarin).
Listen to 30-minute podcasts on the Cathedral SG Live app developed by St Andrews' Cathedral.
Each episode offers applied wisdom of the Bible in specific contexts by local leaders in the Church and relevant realm. Topics range from friendship and emotions to the faith-science tension and even the presumable clash of wealth and faith.
Firm foundation
The Word of God is the foundation of rock which Jesus speaks of in Matthew 7:24-27. In such times of extreme uncertainty and unpredictability, it is the surest place we stand on even when the storms continue.
With all these resources free of financial cost, and the wonders of technology making the Word so accessible in different forms, the ball is in our court: Do we leave the Bible on our bookshelf, or do we learn to wield the sword of the Spirit, the word of God (Ephesians 6:17)?
Due diligence: Handy aids that help you study the Bible through 2020
If you have enjoyed reading Salt&Light...
We are an independent, non-profit organisation that relies on the generosity of our readers, such as yourself, to continue serving the kingdom. Every dollar donated goes directly back into our editorial coverage.
Would you consider partnering with us in our kingdom work by supporting us financially, either as a one-off donation, or a recurring pledge?
Support Salt&Light