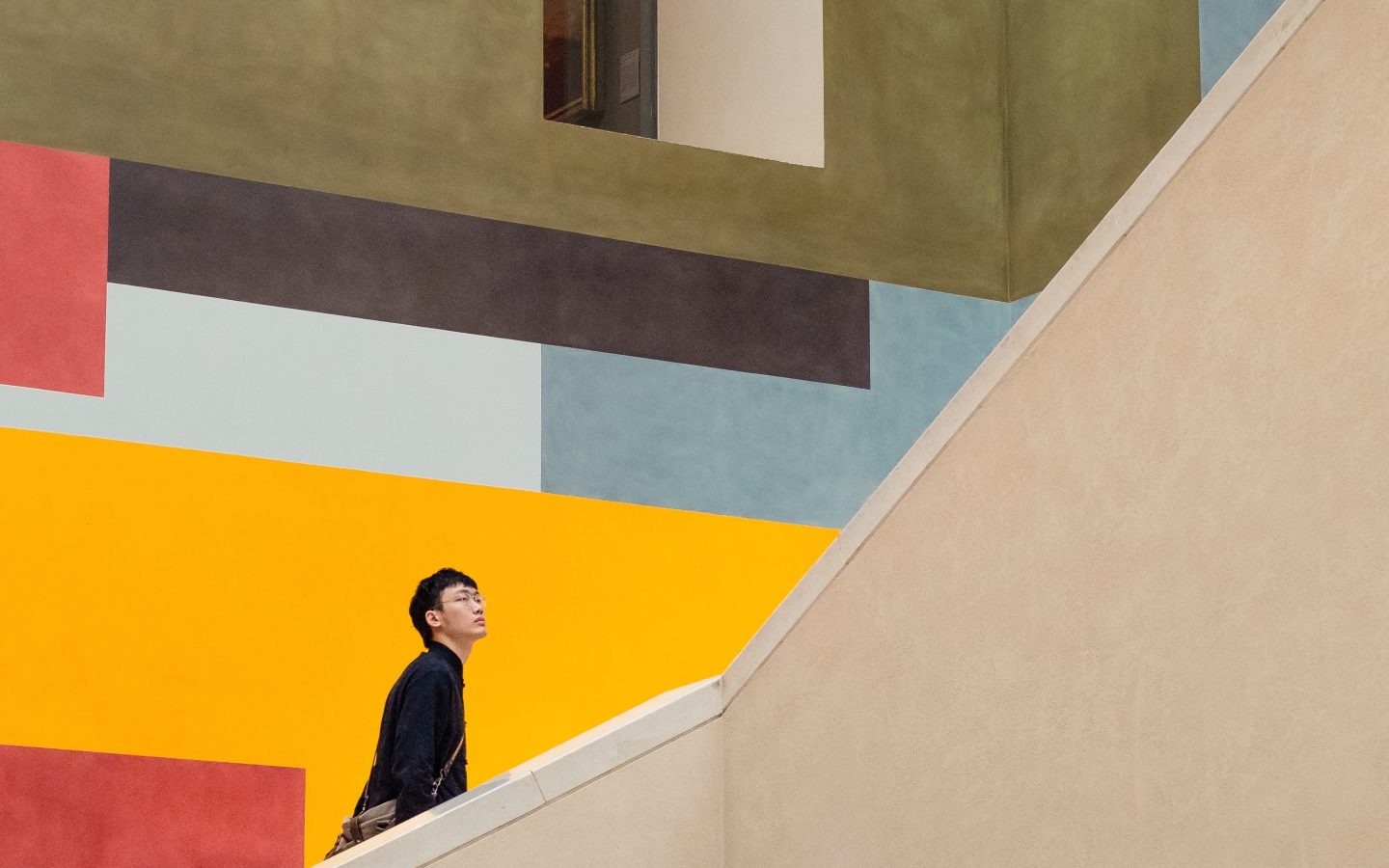 Photo by Craig Whitehead on Unsplash
New job. No job.
Come home. Go abroad.
Rinse. Repeat.
Another season, another change … what on earth does my life add up to? Are the struggles worth it? Who am I anymore?
Negotiating through change is often long, difficult, and painful. It shakes the foundation of the faith you thought you knew. It challenges your sense of personal meaning and identity.
At LuminoCity Unplugged, a series of gatherings following the annual LuminoCity forum, CY Ng and D Pong were two marketplace disciples who shared their perspectives after their different seasons of transition.
By all accounts, these are two brilliant men, highly-respected within their respective industries; Ng is the CEO of a private equity fund management company, and Pong the co-founder of an award-winning social enterprise.
But when they stood at the crossroads, there was a great shaking – of their lives and their faith.
Putting transitions into perspective
After two major career shifts in two different countries, the passing of Ng's father brought him back to Singapore.
Suddenly, Ng was stuck in limbo with a job he hated and a failed relationship on his hands. "Night after night, I was crying out to God."
Transitions and change cause tension in the uncertainty of the waiting. But God's enduring Word offers us the wisdom to navigate the circumstantial changes.
Pong told a different story.
Young and ambitious, his start-up had just embarked on a new round of expansions with venture capital after a successful first round of funding. Suddenly, it unravelled. Eventually, capital ran out. There was no choice and Pong closed the company. His dreams were crushed.
The effects of change were brutal. Still, both Ng and Pong emerged from that low season as men who have seen the hand of God in their lives. Their struggles brought home precious lessons. Their trials became an instrument of growth. 
If you are navigating through a difficult transition in your life, Ng and Pong encourage you to keep in mind these three things:
3 handles to help you navigate transitions
1. Call upon God
In their time of desperation, both Ng and Pong turned to, and sought, the God they knew. Even in the dark circumstances of failure and a lack of direction, they knew He was there, somewhere. 
Ng threw down the gauntlet and challenged LuminoCity Unplugged listeners: "You need a sign? Dare to ask God!"
"Call to Me, and I will answer you. I will tell you great and unsearchable things you do not know." Jeremiah 33:3
Ng called because he knew God would answer. And God did – just as He has done for every child of His who has sought Him, just as He will do for anyone who knows Him.
In that relationship, God does not say "call", so that He can come to you from afar. Nor does he tell you to "call" because He is not listening and he needs a reminder.
He tells you to call, and He will answer, so that you will know God is with you.
2. Refocus
Singaporeans are go-getters. The aim: Get to your destination and get there fast. For Pong, wealth was the goal and he'd had it all planned out. He wanted to earn a million dollars, and doing business was the fastest way there.
When his business failed, his plan was interrupted.
Back at square one, Pong re-focussed his life on God and found that his definitions of value and worth were transformed. In church, serving the youth and his cell group, Pong rediscovered his identity in Christ as a child of God – something of far greater value than his dreams of becoming a millionaire.
"Trust in the Lord with all your heart and lean not on your own understanding; in all your ways submit to him, and he will make your paths straight." Proverbs 3:5-6
God directed Pong's steps to the straight and narrow path and brought him back to a place of true security in God. What Pong viewed as an interruption of life was, in fact, a key part of his journey back to God.
We may not be headed for, or ever reach, the destination we want – which may turn out to be a good thing. What matters instead: Because God is with you, He is at work in making your paths straight.  
3. Make the journey count for others
Evangelist Charles R Swindoll said that "there are only two eternal things on earth today": The Word of God and the souls of men.
With the presence and the promises of God, our soul is held safely in God's hands. Negotiating through seasons of change becomes less of an existential crisis and more of a journey of developing Christ-likeness here on earth.
But Ng emphasised that our journey is not just about us – in God's kingdom, we are blessed to be a blessing to others. We have all that we need. At all times. In all things. 2 Corinthians 1:8
And so, we cannot overlook the souls of men who walk alongside us. With compassion as a compass, we must make our journey count for those whom we meet along the way.
The bottomline
Seasons of life come and go. Transitions and change cause tension in the uncertainty of the waiting. But God's enduring Word offers us the wisdom to navigate the circumstantial changes.
By keeping these perspectives in mind as we journey through life, we can become effective workers in the Kingdom economy – living with God, walking the paths He leads us through and impacting the lives of those whom He brings across our paths.
LuminoCity Unplugged is a series of gatherings, following the annual LuminoCity forum, which facilitates conversations about hot topics and the challenges believers face in the marketplace. 
If you have enjoyed reading Salt&Light...
We are an independent, non-profit organisation that relies on the generosity of our readers, such as yourself, to continue serving the kingdom. Every dollar donated goes directly back into our editorial coverage.
Would you consider partnering with us in our kingdom work by supporting us financially, either as a one-off donation, or a recurring pledge?
Support Salt&Light