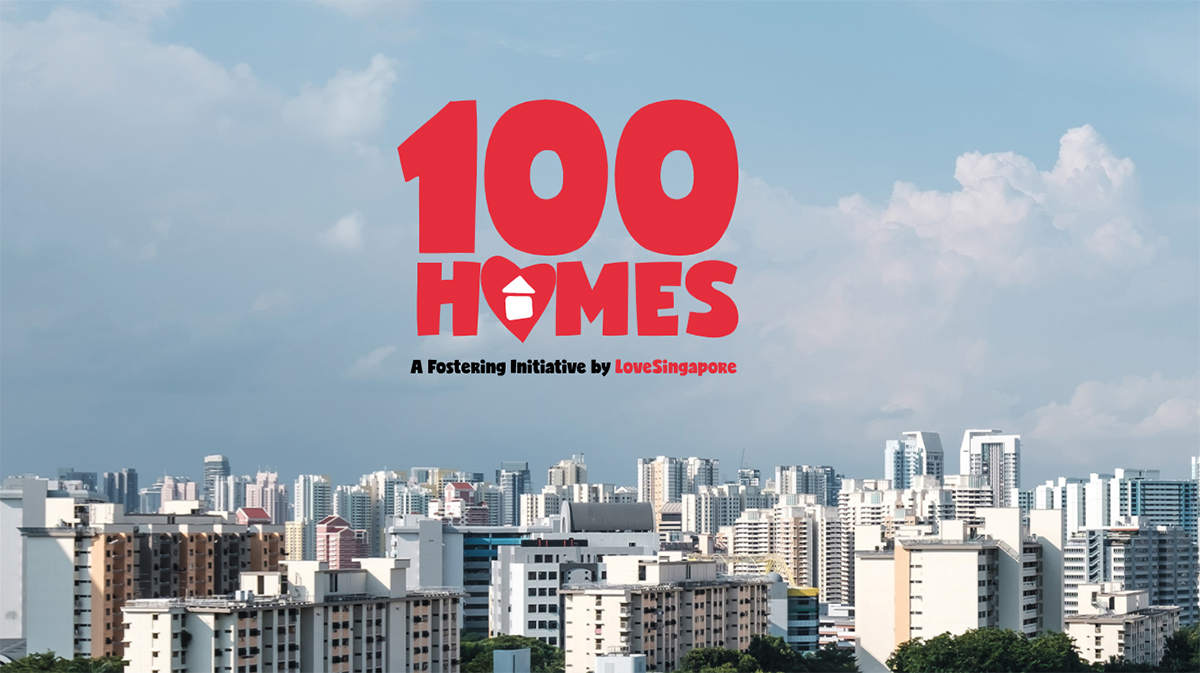 The LoveSingapore network of churches is launching a fostering initiative called 100 Homes.
God loves the little children and caring for vulnerable children is a critical part of our Gospel witness. It is faith in action: an act of justice and mercy that reveals Christ to a skeptical society and a broken world.
How long will you defend the unjust and show partiality to the wicked? Defend the weak and the fatherless; uphold the cause of the poor and the oppressed." (Psalm 82:2–3)
The number of physical abuse cases involving children has spiked to a 10-year high. We have read so many reports of children being neglected and abandoned in Singapore, just this year alone. For example:
A 14-year-old boy was sexually attacked in a Children's Home, allegedly assaulted by four fellow residents in two separate incidents.
A newborn baby was thrown down a rubbish chute in a Bedok block by his mother, intending to kill him.
A three-year-old boy left alone at home was found dead at the foot of an Ang Mo Kio block. "The boy was living with his grandparents … as his father was frequently in jail and his mother had lived apart from the family about a year after he was born," according to Channel NewsAsia.
More than 1,000 cases of child abuse were investigated last year, with a spike in the number of physical abuse cases from 584 to 660, the highest in the past decade.
The Church in Singapore has been presented with a challenge and opportunity to love and serve the vulnerable children in our nation.
While these incidents are not the first, every case is one too many. There may be many more that have gone unreported too. Given the severe impact of a pandemic with no end in sight, the situation might worsen as families battle with stress and anxiety that often lead to emotional and mental disorders.
Consequently, some children are unable to remain with their natural families and they are in critical need of an alternative home that is safe and stable.
By law and by policy, vulnerable children in Singapore are placed in children's homes where they receive adequate food, lodging, and supervision. This is good and right. Yet it may not be good enough. Much more can be done and should be done.
Children-at-risk desperately need the security and stability of a Christ-centred home environment where they can experience a deeper sense of belonging, the nurturing care, and the healing love of godly foster parents.
The Church in Singapore has been presented with a challenge and opportunity to love and serve the vulnerable children in our nation. It is Christ-like for God's community of faith in Singapore to collectively meet the needs of these vulnerable ones.
"Religion that God our Father accepts as pure and faultless is this: to look after orphans and widows in their distress and to keep oneself from being polluted by the world." (James 1:27)
Foster care is discipleship in action. It is a beautiful and biblical way of loving Singapore together.
According to the Ministry of Social and Family Development (MSF), there are about 600 vulnerable children, separated from their birth parents who are unable to take care of them, residing in children's homes. Almost like a divine set-up, there are about 600 churches in Singapore.
If every church has one family who would foster just one child, we can provide foster homes for most, if not all, of the 600 children who stand to benefit from a godly family environment.
Foster care is discipleship in action. It is a beautiful and biblical way of loving Singapore together. Christian families can reveal the heart of the Father to children-in-need.
"A father to the fatherless, a defender of widows, is God in his holy dwelling. God sets the lonely in families, he leads out the prisoners with singing; but the rebellious live in a sun-scorched land." (Psalm 68:5–6)
Therefore, inspired by Jesus leaving the 99 for the 1, the LoveSingapore network of churches is starting a fostering initiative called 100 Homes.
The network is calling the churches of Singapore to raise a hundred new foster families, so that the vulnerable children in our society may get to experience the love, care and safety of a Christian family.
On Thursday, September 3, they released a short video on the 100 Homes initiative. It begins with a foster child by the name of Ling writing to Mei, her friend in a welfare home. It closes with Pastor Ian Toh, Pastor Derek Hong, and Pastor Lawrence Khong speaking briefly on the importance of seeing fostering as part of our Gospel witness.
Please help us spread the vision by circulating this video widely among your leaders and members to inspire action. There is also an FAQ page with helpful information on the 100 Homes Website.
To facilitate the process, LoveSingapore has partnered various MSF appointed fostering agencies as well as Home for Good, a Christian fostering network to offer a holistic support to churches and families considering fostering. There is also a one-hour introduction and orientation to 100 Homes and Fostering via Zoom planned, on Wednesday, September 23, 7.30-8.30pm.
During this meeting, participants can expect to hear from pastors, fostering champions and other like-minded believers. Interested parties can register, preferably before September 19, at http://bit.ly/100HomesFosteringInitiative
Many children in these institutions have waited patiently for a family but sadly they feel like their day may never come.
Every church that decides to do something will remind them that they have not been forgotten. To each of them, a chance in a stable family environment, even just for a while, might be the difference between a bleak future and a bright one.
Interested parties can start by visiting the 100 Homes Webpage to indicate how they would like to support this movement to care for the vulnerable children in society. Children belong in families. Together, we can be their family.
For enquiries about 100 Homes, email [email protected]
If you have enjoyed reading Salt&Light...
We are an independent, non-profit organisation that relies on the generosity of our readers, such as yourself, to continue serving the kingdom. Every dollar donated goes directly back into our editorial coverage.
Would you consider partnering with us in our kingdom work by supporting us financially, either as a one-off donation, or a recurring pledge?
Support Salt&Light