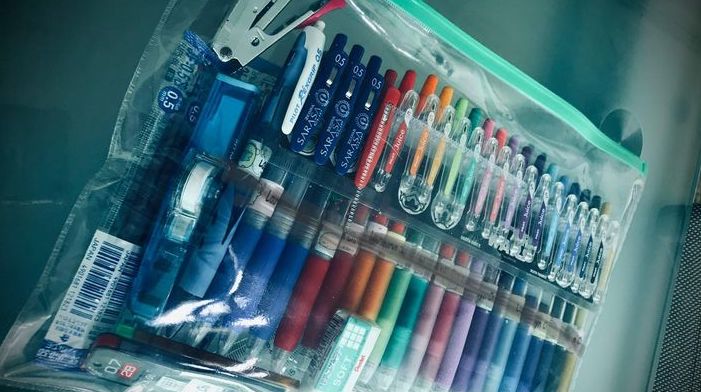 As a parent of a child sitting for national exams, I need to trust that the will of God is cradled by the character of God, says Pastor Sandra Chi. Photo courtesy of Sandra Chi.
It's the start of PSLE today. I'm reminded of my dear friend Sharon Fong's brilliant social media post from two years back about being R.E.A.D.Y. for PSLE. 
But this year has been an exceptional year – it's a year when much has been turned upside down.
As I look back on a C.R.A.Z.Y. year, this is what has helped me to prepare my daughter: A reminder to keep in mind the most important things even in the midst of craziness.
C – Character
I have always reminded her that I am more interested in her effort, diligence and attitude than the actual marks that she brought home.
As I saw how she rose up this year to take ownership of her learning, I made sure I said to her several times – looking her in the eyes – "I am proud of your effort and attitude".
Does this mean I never have bouts of momentary panic about marks? No. But God always helps me to refocus on the most important things.
R – Relationship
Ironically, it was Circuit Breaker that afforded us uninterrupted family time.
She is so much more than her PSLE T-score.
With everyone forced to be home, family dinners were a daily affair.
We spent time talking about absolute nonsense and, when the divine opportunities came, we talked about difficult things – Tween topics like peer pressure, being cancelled, our significance and security.
Not easy conversations, but I desperately leaned on God's Spirit to carry me through.
A – Affirm abilities
We also had conversations about strengths, talents and abilities.
No one is created and wired the same. Beyond academic abilities, I emphasised her strengths of kindness, responsibility and generosity.
She is so much more than her PSLE T-score.
Z – Zzzz and rest
Real rest is much needed in a crazy year.
Beyond enforced study break days, bubble tea or ice cream breaks, rest forces us to remember that God is still God, whether there is PSLE, or not.
Y – Yield
Finally, yielding to the necessary.
I encouraged her to yield to what may not be pleasant, but is necessary. But, more importantly, I find myself needing to yield to the will of God. This requires me to trust that the will of God is cradled by the character of God.
His plans for her are loving, and still absolutely sovereign.
PS: PSLE preparedness for a neat, highly responsible girl, includes enough stationery in her clear exam pencil case/folder to last a year.
If you have enjoyed reading Salt&Light...
We are an independent, non-profit organisation that relies on the generosity of our readers, such as yourself, to continue serving the kingdom. Every dollar donated goes directly back into our editorial coverage.
Would you consider partnering with us in our kingdom work by supporting us financially, either as a one-off donation, or a recurring pledge?
Support Salt&Light