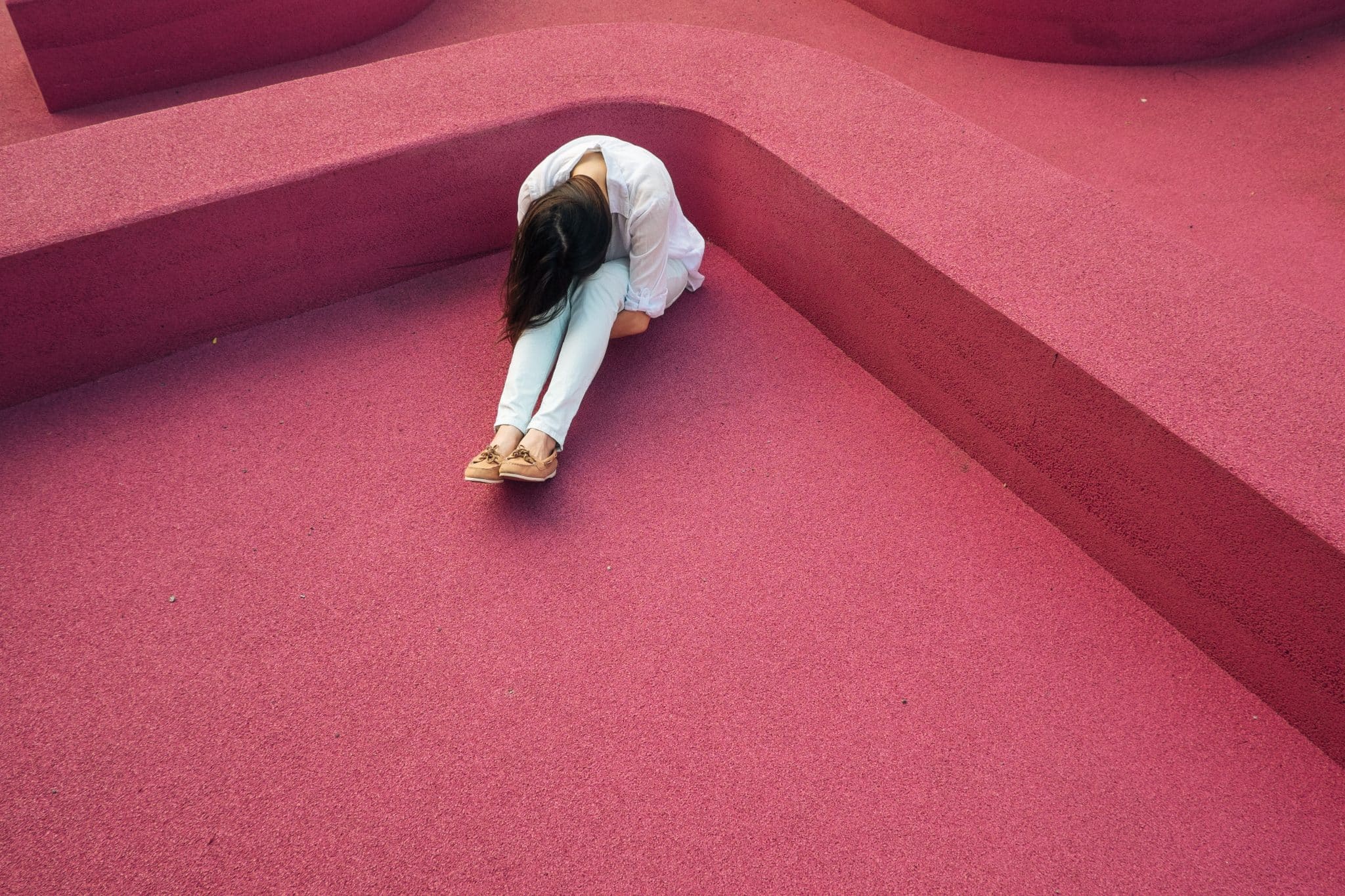 Photo by Verne Ho on Unsplash.
TRIGGER WARNING: This story contains mention of suicide that some may find distressing. 
---
We might know that youth suicides are on the rise.
Although not all suicides stem from mental health conditions, we know that the latter does play a part. 
But as parents, youth workers or pastors, do we really know how to help a young person who is struggling with mental health issues?
In times when one is walking through distress or despair, what role can families and the Church play?
Here are a few points that stood out at the Christian Mental Health Conference held earlier this year (July 6-7).
The role of mental health in suicide prevention
Sharing that Singapore recorded the highest suicide deaths last year since 2000, Samaritans of Singapore's CEO, Gasper Tan, pointed out that besides the constant high among the elderly age group, the jump in youth numbers is a concern.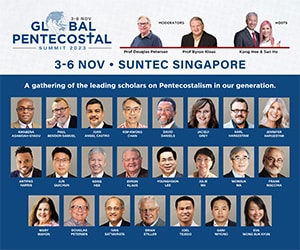 In 2022, there were a total of 476 deaths from suicide, which represents a 25.9% increase from the previous year. This translates to 1.3 lives lost to suicide every day. 
"Suicide remains the leading cause of death for youths aged 10-29 for the fourth consecutive year," he elaborated.
"That means compared to all types of deaths, such as accidents and illnesses, suicide is still the highest leading cause of death for the youths."
Running parallel to that, nationwide studies also show that mental health issues are on the rise among our young people.
Young people aged 18-34 were more vulnerable to developing mood and anxiety disorders.
Comparing data from the Singapore Mental Health Study that was done in 2010 and 2016, Dr Adrian Loh, Senior Consultant Psychiatrist, Promises Healthcare, observed that the numbers "show a gradual increase of mental health conditions" for those 18-34 years old.
In fact, the concern over these results have spurred the Institute of Mental Health to launch its first comprehensive study to assess the state of mental health of young people in Singapore. Announced last year, the study is still ongoing.
But for now, the findings from the two national studies have surfaced a few things:
Most mental disorders occurred during teenage to early adulthood years.
Young people aged 18-34 had the highest proportion of mental disorders, and were more vulnerable to developing mood and anxiety disorders.
About 1 in 5 of our youth have experienced at least one mental health condition.
While not every suicide is linked to an underlying mental health condition, depression still remains one of the strongest factors in many research studies, noted Dr Loh. 
"So as we continue to help people who are depressed, we would also help to hopefully bring down the suicide rates," he added.
What causes mental health struggles in youths?
At the conference, three themes were identified as key factors that drive emotional challenges in young people.
These are helpful to understand since what is stewing inside a youth often translates into external behaviours, which includes signs of depression and anxiety.
Touching on the first theme of identity, Promises Healthcare's Senior Psychotherapist, Chong Kai Wei, said: "For many of our children and adolescents in this identity-forming stage, there is really a lot of confusion."
For instance, moving from a modest primary school to an elite secondary school where one is surrounded by more accomplished and affluent peers can lead them to doubt their identity. 
Questions such as "Who am I?", "What is my best", "Do I conform or change myself?" and "Am I good enough?" are all normal at this phase of life.
As our young people navigate transitions, there is a letting go and acceptance process, and it comes with pain and frustration, she explained. 
"This is a process where our adolescents really need to learn to identify within themselves: What is meaningful and what is good enough for me?
"We cannot rush this. This cannot be dictated by anybody else."
This is where parents need to listen to what their kids are struggling with, instead of prescribing.
"Learn to listen to what is real for them," added Chong.
This need to listen was also emphasised by more than one speaker throughout the conference.
"We have got a generation of young people who are most connected, but they don't feel seen and heard."
Taking the stage to unpack the second theme of loneliness, Dr Yvonne Lek, Senior Counselling Psychologist at Promises Healthcare, could not help but point out the irony.
"We have got a generation of young people who are most connected, but they don't feel seen and heard," she said, drawing from her experience as a former educator and guidance officer in schools.
Painting a picture of what this looks like, Dr Lek recounted what a suicidal youth once told her:
"Everybody sees that I don't go to school, but nobody sees how scared I am about not being accepted at school.
"Everybody sees me on the handphone, but nobody sees that if I don't use the handphone, my mind will go to very bad places.
"Everybody sees and hears me saying, 'I don't know what to do', but nobody sees the fear I have in wanting to try but having to fail over and over again."
"What is loneliness? No one sees me, no one hears me and – at its hardest – no one wants me," described Dr Lek.
"You see the manifestation of this loneliness in escalating emotions and sometimes mental health conditions."
In another heartbreaking example, Dr Lek narrated a story of a 10-year-old who was brought into her office because of suicidal ideation.
During a family event, this child had shouted out in front of everyone that their wish was to die. 
"What is loneliness? No one sees me, no one hears me and – at its hardest – no one wants me."
As Dr Lek tried to understand what was happening at the child's home, she later learnt that her client's parents were quarrelling all the time. The child had tried to ask them to stop, but was shut down.
This escalated into a subsequent occasion when the child told the parents: "I hate the two of you." But this was again dismissed as rudeness, while fighting in the family went on. 
Since the child could not be heard, this escalated to the third outburst, in which the child expressed an intention to die. Sadly, that was when the child's parents finally paid attention. 
"We have got a lot of kids who are unfortunately developing mental health conditions arising from not only getting parents to see and hear, but also from helping glue the family together," remarked Dr Lek.
"But that is the cry of our youths: Would you please hear me?"
Besides struggles with identity and loneliness, Dr Lek and her team have also seen how a third theme – perfectionism – can increase the risk of developing mental health conditions.
One type of perfectionism is where a person has a very loud internal critic that amplifies his or her mistakes.
For example, instead of focusing on the 97 marks that one scored in the exams, the fixation is on the three marks that were lost. 
In socially prescribed perfectionism, "there is this strife to meet expectations because if I don't meet them, I'm not accepted".
Another type of perfectionism stems from a very deep insecurity, which comes from expectations that the person perceives people have of them.
In socially prescribed perfectionism, "there is this strife to meet those expectations because if I don't meet them, I'm not accepted", explained Dr Lek. 
Either way, for those who wrestle with perfectionism, there is need for them to understand where their true security lies.
Describing what goes on in the mind of highly perfectionistic individuals, Dr Lek said: "My security is founded in me not making a mistake. If I make a mistake, I'm insecure."
She added: "Do you know what I'm hoping for? That youths understand their challenges and learn compassion."
Using the example of a Formula One race car, she remarked that even if someone has the abilities of a Ferrari, one's performance would be affected if their fuel tank is empty or the road is crowded.
Compassion comes from understanding one's constraints, said Dr Lek.
"When I make a mistake, can I seek to understand my struggles, can I seek to understand my context and can I have compassion on myself?"
How can we hear our youths at risk?
Aside from encouraging our youths to exercise self-compassion, what would help in easing the distress they feel is to listen with compassion.
"You know how teenagers decide whether we can handle the truth? By looking at our response to mistakes." 
Having worked with many young people over the years, Dr Lek's advice is to ask a simple question.
"For any child who is depressed, any child who is anxious, two very important words are: What happened?
"No child sleeps and wakes up the next morning and decides not to go to school. There is always a story behind it."
But to hear that personal story, it has to start with our posture.
"You might say, 'I want to hear', but the youth is not going to share anything if the assumption is 'this is not safe'," said Dr Lek. 
"And you know how teenagers decide whether we can handle the truth? By looking at our response to mistakes." 
Sharing the insights that she had gleaned from a focus group discussion conducted in a school, Dr Lek added: "We asked teenagers this: Do you want to be corrected?
"The answer was 'yes'. But these young people said, 'This is how we want to be corrected.'"
These are the four steps outlined by the youths.
Tell us what you want us to do: This is in contrast to remarks such as "do not fight, do not cheat", which can be very negative.
Give us a youth-centric rationale: "You better do your homework otherwise your teacher will come and complain to me" is an example of a rationale that is parent-centric. Instead, give a rationale that is relevant to your child.
State a belief that we can do it: A statement such as "you only say, but you always never do" can be discouraging and unhelpful.
Ask how you can help: Even if there is not much that you can do to help, this question means a lot to a young person because it shows that you are on their side and want to support them.
To hear that personal story, it has to start with our posture.
The importance of listening well and asking appropriate questions was also a point raised by child and adolescent psychiatrist Dr Loh. 
Underscoring how not every person who is self-harming should be thought of as suicidal, he explained that there are many reasons why youths engage in such behaviours.
For many, it is a means of communicating distress to others or a coping mechanism to numb emotional pain. In fact, some of them do it because it is a way to distract themselves from suicidal thoughts.
When responding to a youth's self-harming behaviour, do not suggest that they are doing it because they want to end their life. Instead, he encourages asking straightforward but open questions.
Giving an example of how he would approach a conversation with a young person who self-harmed, he said: "I understand you recently cut yourself. Do you think you could share with me how you were feeling then that led you to wanting to cut yourself?"
"When you can connect to a youth, when they are able to communicate why they actually self-harmed, that can be very powerful because they know they have been listened to and they have been heard.
"That can really help to build rapport and set the stage for getting the help that they need."
At the heart of it, this is a generation of people who really wants to share their stories, discerned Dr Lek. But it starts with us.
As parents or those of us who journey with youths, let us ask ourselves: Can I handle the truth? Can I communicate something loving?
Help is available
If you know of someone who is feeling troubled and would like to chat, help is available at these centres:
Samaritans of Singapore (SOS): 1-767 (1-SOS) (24-hour) | 

[email protected]

| m.me/SamaritansofSingapore
Institute of Mental Health: 6389-2222 (24-hour)
Singapore Association for Mental Health: 1800-283-7019
National Care Hotline: 1800-202-6868
Care Corner Counselling Centre (English and Mandarin): 6353-1180
TOUCHline (Counselling): 1800-377-2252
Fei Yue's Online Counselling Service: ec2.sg
Tinkle Friend by Singapore Children's Society: 1800-274-4788 | tinklefriend.sg (online chat)
Silver Ribbon Singapore: 6385-3714
---
RELATED STORIES:
As a mental health storm brews, how can the Church become a safe harbour of hope?
"He couldn't talk about his depression, now I can be his mouthpiece": A mother's poignant book about surviving her son's suicide
If you have enjoyed reading Salt&Light...
We are an independent, non-profit organisation that relies on the generosity of our readers, such as yourself, to continue serving the kingdom. Every dollar donated goes directly back into our editorial coverage.
Would you consider partnering with us in our kingdom work by supporting us financially, either as a one-off donation, or a recurring pledge?
Support Salt&Light