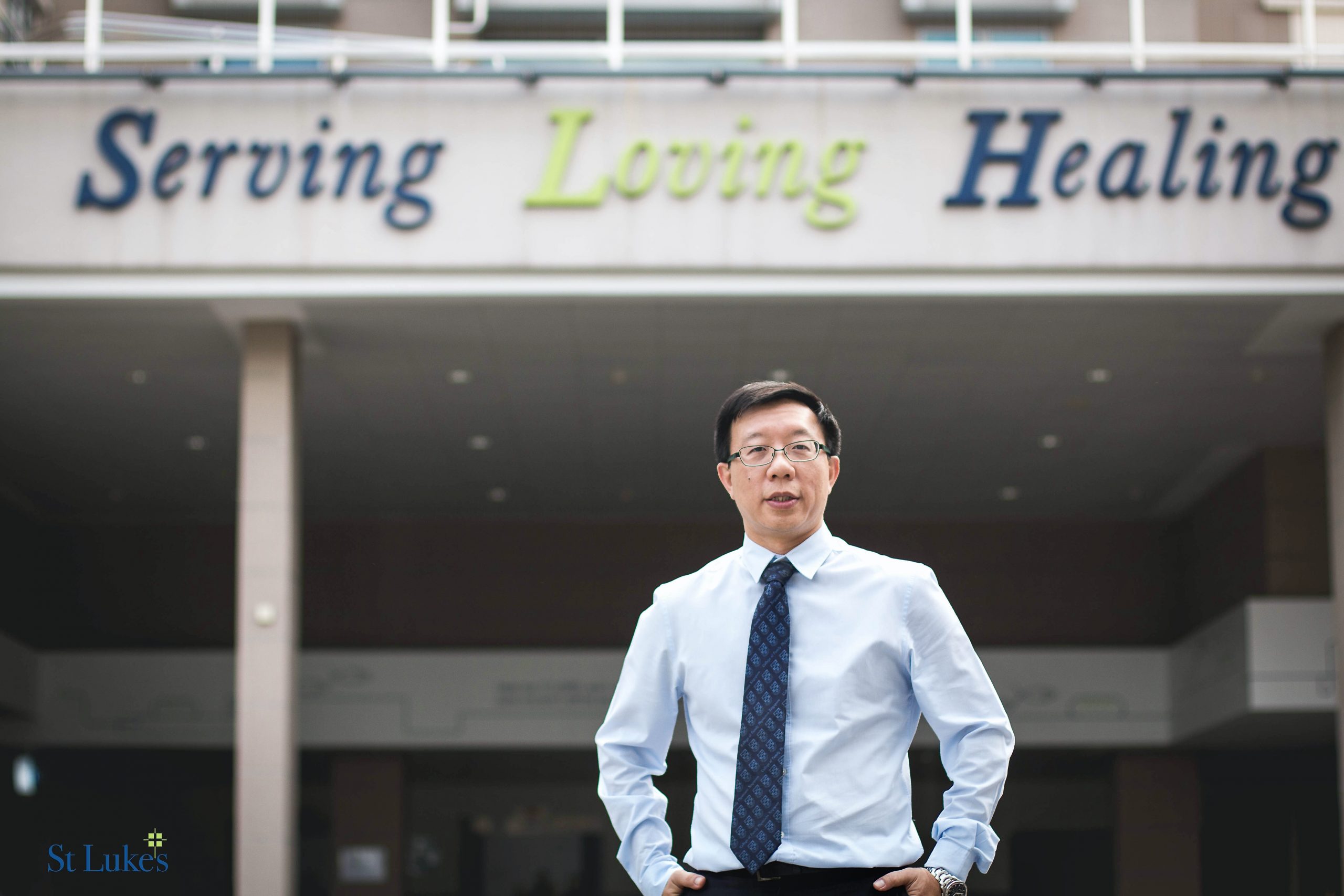 In the first in a series of Leadership Conversations originally organised by St Luke's Hospital for its staff, its CEO, Associate Professor Tan Boon Yeow, shares the benefits of asking three "Why" questions. All photos courtesy of St Luke's Hospital.
I don't know about you but I have asked myself "Why?", many times over in my leadership journey.
Perhaps many of you, like me, came into leadership roles quite "accidentally" and you did not aspire or intend to lead. We may have taken on the role because the need arose or because the opportunity presented itself.
Yet, no matter how we came to assume our leadership roles, it is vital to ask and discover the answer to three "Why" questions as a leader. They will be helpful – especially when the going gets tough.
1. Why am I a leader?
First and foremost, we need to ask ourselves "Why am I a leader?" — and be honest with our feelings and intentions.
When I am asked to take up a particular leadership role, I wrestle with this question. I ask myself if I am the best person for the job and if someone else can be a better leader. I also question my motivations: Am I doing it because I enjoy it? Or is it because I am attracted to the perks and privileges that come with the role? Am I doing this for myself or for others?
As believers, we have the privilege of asking God to show us through His Word, godly counsel and circumstances.
In 2016, just prior to a church camp, I was asked to consider taking on my current leadership role as Chief Executive Officer of St Luke's Hospital (SLH). I took the opportunity to ask God to speak to me during the camp. I charted out the pros and cons and dialogued with those whom I respected while seeking God for a clear and divine revelation. While there were many reasons supporting the proposition, God seemed to remain silent.
If we are not clear about "Why Me?", we will struggle in charting the way forward.
Shortly after the camp, I felt prompted – out of the blue – to call an ex-colleague who had left SLH years ago.
Prior to his leaving, I had asked him to consider rejoining SLH when he had accumulated relevant experience. He had jokingly replied that he would return if I were to become the CEO. (At that time, it seemed like a far-fetched possibility as I was practising as a mid-level doctor in the hospital and had no senior management experience).
I wanted to call him for a chat but there was a problem: There were many similar names in my phone list. I decided to text his wife instead. What she said astounded me: "You should talk to him! He just dreamt that he is back working at SLH!"
That was a watershed moment for me. God had spoken and I told my boss that I would accept the appointment immediately. (This ex-colleague also came back to work at SLH and has remained with us to this day.)
In my opinion, we do not ask the "Why me?" question enough. This is the first and probably the most critical starting point in one's leadership journey. If we are not clear about this, our foundation will be shaken or even crumble when the rubber meets the road. We will struggle in charting the way forward as commander-in-charge and in holding the team together.
I urge you to pause and ask yourself this hard but needful question in your current leadership role if you have not already done so.
2. Why are we doing what we are doing?
The second "Why" question helps to determine if what we are doing is in line with the vision and core values of our organisation. The Golden Circle by Simon Sinek, a well-known author and TED Talk speaker, is a useful model in helping to frame the essentials of our work.
I have modified The Golden Circle for SLH.
At the core of the matter is "Why" — the purpose of our work. And this will determine the "What" — the action to accomplish the purpose. Next, we detail the "How" — which is the process of the action. Last but not least, it is essential to measure the outcome of our work, represented by the small "what".
I find that asking why we do what we do helps clarify the purpose of many of our tasks and projects. In doing so, we are able to put a stop to things that are no longer relevant or meaningful. When I took over as CEO of SLH, the organisation had taken on numerous projects and programmes as well as acquired various processes and systems over the last 20-plus years. Some staff were feeling pulled in many directions with the myriad of projects that they were involved in.
Together with the management team, I systemically reviewed what we were doing so that we could better channel our resources and energy to areas that served the vision and mission of SLH. We also started to be more intentional in measuring results, and reviewed areas and projects that were not bearing fruit. This enabled us to make the "right diagnoses" and apply suitable interventions to bring forth the desired outcomes.
3. Why carry on?
Asking the third "Why" helps to ensure that there is no deviation from our original mission. It is akin to calling "time-out" in the middle of a game to review and recalibrate our stance. This helps to safeguard against staying on in a role longer than we ought to. On a yearly basis, I try to evaluate my roles and ask if I am still able to stay true to my calling if I am to carry on.
Personally, I find crafting a personal purpose statement helpful in answering the question of whether one should carry on in an assigned role. My leadership purpose statement is: "To inspire, build, lead; and in so doing, to glorify God".
With this leadership purpose statement in mind, I know that I need to be able to inspire my staff and peers to own their roles and tasks instead of carrying on out of obligation. It is also my aim to create a conducive environment for them to grow, both professionally and personally. Only then can we spur one another on and jointly accomplish the mission and goals of the organisation.
There may also be times where we need to concede that certain tasks or projects are not making headway and take steps to cut losses so that we don't continue draining precious resources. However, we can also see it as a good platform to fall forward and learn from the experience.
What are your "Whys"?
Answering the above three "Why" questions provides clarity so that we may better lead our teams to focus on the essentials and in the process become wiser and more effective leaders for the Lord.
"Blessed are those who find wisdom, those who gain understanding, for she is more profitable than silver and yields better than gold. She is more precious than rubies; nothing you desire can compare with her. Long life is in her right hand; in her left hand are riches and honour. Her ways are pleasant ways, and all her paths are peace. She is a tree of life for those who take hold of her; those who hold her fast will be blessed." (Proverbs 3:13-18)
---
This piece is the first in a series of Leadership Conversations by St Luke's Hospital (SLH). Check back soon for reflections from other leaders who were invited to inspire SLH staff in their personal and professional development.
RELATED STORIES:
"Every 'version upgrade' was through a trial or challenge": St Luke's Hospital CEO on learning to give control to God
When a colleague has COVID-19: Leader of St Luke's had peace amid what could have been panic