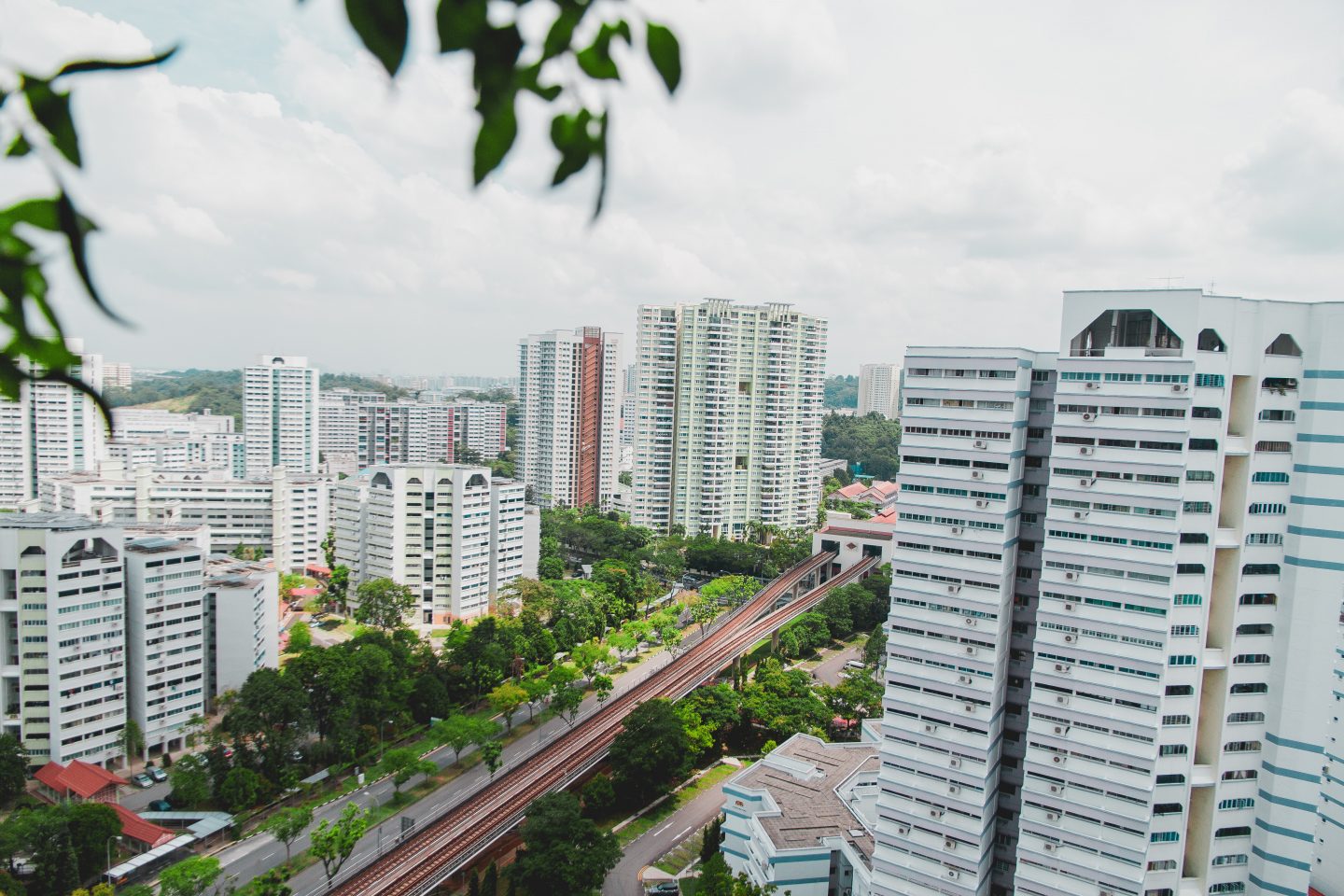 Photo by Benjamin Wong on Unsplash.
In this digital age, online self-radicalisation may happen to anyone and it is our "shared responsibility" to guide and protect those around us from the risk of radicalisation or dangerous ideology, said the Ministry of Culture, Community (MCCY) in a statement to religious organisations today (January 27).
"This sobering case is a reminder for us to exercise discernment and vigilance when seeking information online," reminds the communique from MCCY's Crisis Preparedness for Religious Organisations Programme Office (CPRO), an initiative that helps to ensure all religious organisations are well-prepared for crises.
Stay vigilant 
The email was sent shortly after news broke yesterday of the arrest of a 16-year-old Singaporean Protestant Christian teenager who had planned to use a machete to attack Muslims at two mosques.
According to a media release by the Internal Security Department (ISD), the Secondary 4 student, who was arrested in December 2020, had been "self-radicalised" after consuming information on the Internet.
"We must not let this incident sow discord and disharmony amongst the different religions here."
The release said: "He watched the live-streamed video of the terrorist attack on the two mosques in Christchurch, New Zealand, on March 15, 2019, and read the manifesto of the Christchurch attacker, Brenton Tarrant.
"He had also watched Islamic State in Iraq and Syria (ISIS) propaganda videos, and came to the erroneous conclusion that ISIS represented Islam, and that Islam called on its followers to kill non-believers."
Stressing that everyone has a part to play to deepen mutual understanding and respect for all races and religion, MCCY's CPRO urged members of the community to inform the authorities early, should anyone notice signs of radicalisation in an individual.
The Internal Security Department's Counter-Terrorism Department may be contacted at 1800-2626-473.
The CPRO can be contacted at [email protected] if people would like to share any ground sentiments.
"We must not let this incident sow discord and disharmony amongst the different religions here. Instead, this should spur us to stand tall and strong, to work harder to safeguard and strengthen our social harmony."
Church leaders condemn violent ideology
Church leaders have been swift to condemn any ideology that promotes or incites violence, and reaffirmed their commitment to defeat hatred.
"We urge our pastors and leaders to redouble their work in good Christian education and discipleship."
Rt Rev Keith Lai, President of the National Council of Churches of Singapore (NCCS), released a statement saying: "As Christians, we are directed by our Lord Jesus Christ, who commanded us to 'love your neighbour as yourself' (Matthew 22:39).
"As such, we totally reject any ideology – even if they should come fictitiously under the label 'Christian' – that promotes or incites violence against another, especially if they are of a different religious community," he said.
Bishop Dr Gordon Wong, head of The Methodist Church in Singapore, the biggest Protestant denomination here, also released a statement saying the church had received the news with "shock and sadness".
"Through the pain of the news, we are reminded of how easy it is for external forces to influence our flock and we urge our pastors and leaders to redouble their work in good Christian education and discipleship.
"We encourage all to come together in unity; Christians, Muslims and others faiths alike to pray for the peace and harmony within our nation; let us live together in compassion and consideration for each other."
---
We are committed to defeating hatred, say Singapore churches as self-radicalised youth is detained
If you have enjoyed reading Salt&Light...
We are an independent, non-profit organisation that relies on the generosity of our readers, such as yourself, to continue serving the kingdom. Every dollar donated goes directly back into our editorial coverage.
Would you consider partnering with us in our kingdom work by supporting us financially, either as a one-off donation, or a recurring pledge?
Support Salt&Light