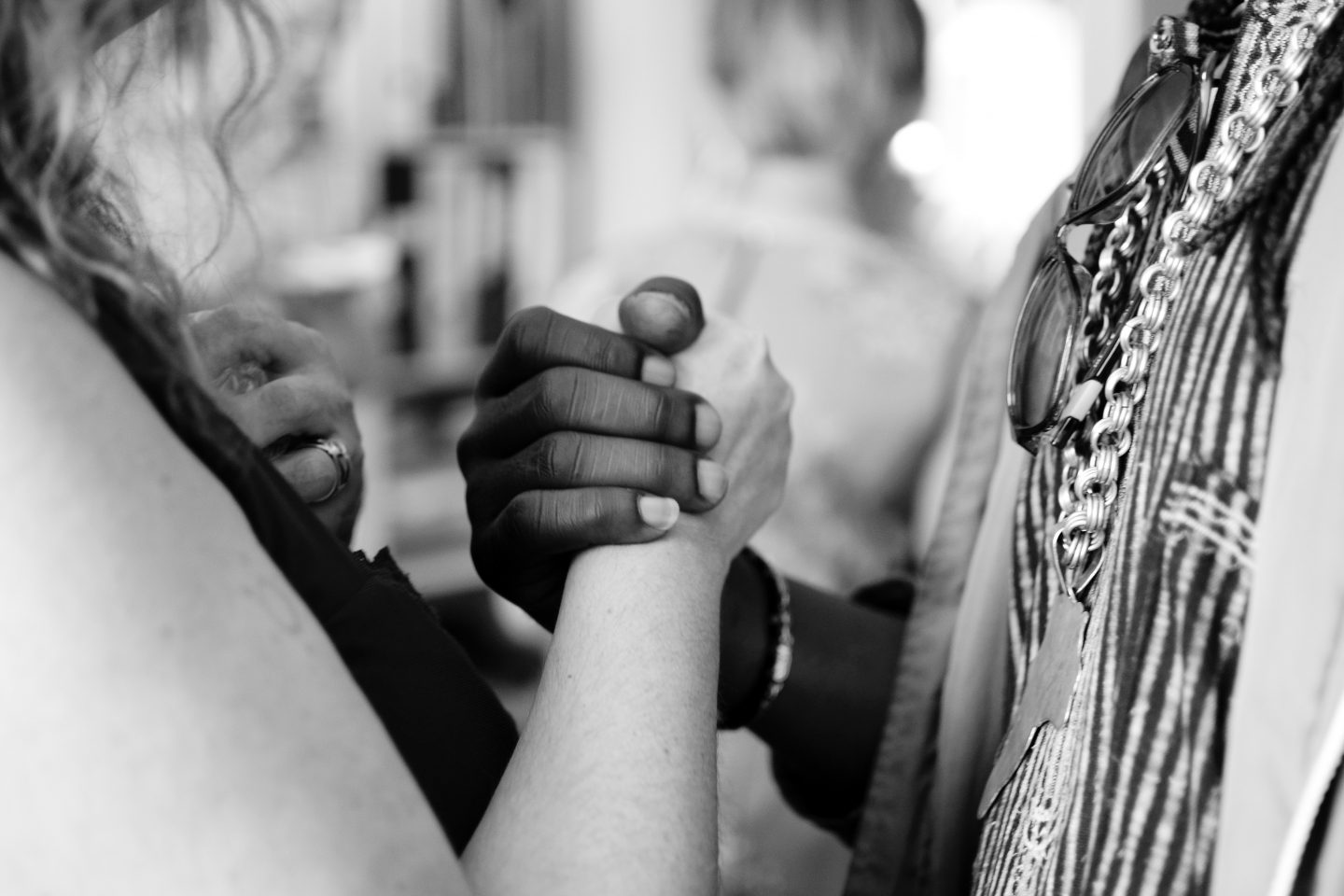 Photo by Aarón Blanco Tejedor on Unsplash.
Our Lord Jesus prayed "that we may be one" in John 17.  
We can't help but think about Singapore's pioneering generation of bridge-builders, peacemakers and unifiers from every church stream.
Thank God for them.
We have benefited tremendously from their labour of love in response to Jesus' prayer. 
The signs are most encouraging: Today, church labels are no longer such a big deal. We are church-based but not church-bound.
Christians relate to one another warmly in the wider society. Christians work together for the common good. Christians pray together for His Kingdom Come.
Our unity is our greatest witness to a lost, broken and sceptical world (John 17:21).
We will never forget the amazing gathering at the 2015 Jubilee Day of Prayer – 51,000 believers packed the National Stadium to give thanks, to pray for unity, and to speak blessings over the next generation. Glory to God!
Our unity is not perfect. But it is precious. We must never take it for granted.
A discerning leader wisely said: "We need to pray for the true unity of heart and mind among pastors and leaders … that we will find a new freedom in the Spirit to forgive one another and to be content to be nameless." 
Today, we thank God for bishops, pastors and elders who model unity in answer to Jesus' prayer. From this, God has birthed the vision of a nation-wide harvest – Celebration of Hope – in our bicentennial.
Many churches have come on board. And according to Jesus, our unity is our greatest witness to a lost, broken and sceptical world (John 17:21).
One pastor puts it this way: "Ephesians 4:3 instructs us to endeavour to keep the unity of the Spirit in the bond of peace. Celebration of Hope presents an obvious window – in such a time as this – for churches to unite and for pastors to leverage this opportunity to mobilise their people towards discipleship and evangelism. 
"Ultimately, the local church's primary mission is to glorify God by keeping the Greatest Commandment and obeying the Great Commission." 

Another pastor says: "The defining mark of synergistic unity is at least three-fold: That fervent, united prayer for the city is ignited; the Gospel seed is sown and the city is being discipled; and most of all, as churches work together, watch how they love one another!" 
By the grace of God, we are gaining momentum in united prayer!
The Solemn Assemblies of 2018 were ground-breaking. Christians gathered daily for 40 days to watch and pray, not in the name of their denomination or local church, but in the name of Christ. Indeed, as one pastor reminded us, it takes a citywide church to have a citywide revival. 
Towards Celebration of Hope, this momentum is accelerating through the monthly Celebration of Hope Regional Prayer Gatherings (see below). In praying, many have testified that they are catching a vision for nation-wide-revival harvest. Be part of these Regional Prayer Gatherings at a venue near you.
Come, pray as ONE for a Great Homecoming in our city: 

Central
St. Andrew's Cathedral | 29 Mar | 26 Apr | 7:30pm | 11 St Andrew's Rd, S178959
Faith Community Baptist Church | 20 Mar | 17 Apr | 15 May | 8pm | 3 Marine Parade Central, S449409 
North
Yishun Christian Church (Anglican) | 4 Apr | 2 May | 7.30pm | 10 Yishun Ave 5, S768991
Lighthouse Evangelism (Woodlands) | 21 Mar | 18 Apr | 2 May | 7.30pm | 81 Woodlands Circle, S738909
East

 
St. Hilda's Church | 13 Mar | 10 Apr | 3 May | 7.30pm | 41 Ceylon Rd, S429630
Bethesda (Bedok-Tampines) Church | 5 Apr | 3 May | 8pm | 300 Bedok North Ave 3, S469717
West
St James' Church | 22 Mar | 26 Apr | 8pm | 1 Leedon Rd, S267828
Covenant EFC (Bukit Panjang)| 5 Apr | 3 May | 8pm | 10 Jelapang Rd, S677740
email: [email protected]
hotline: 8710-6727
If you have enjoyed reading Salt&Light...
We are an independent, non-profit organisation that relies on the generosity of our readers, such as yourself, to continue serving the kingdom. Every dollar donated goes directly back into our editorial coverage.
Would you consider partnering with us in our kingdom work by supporting us financially, either as a one-off donation, or a recurring pledge?
Support Salt&Light