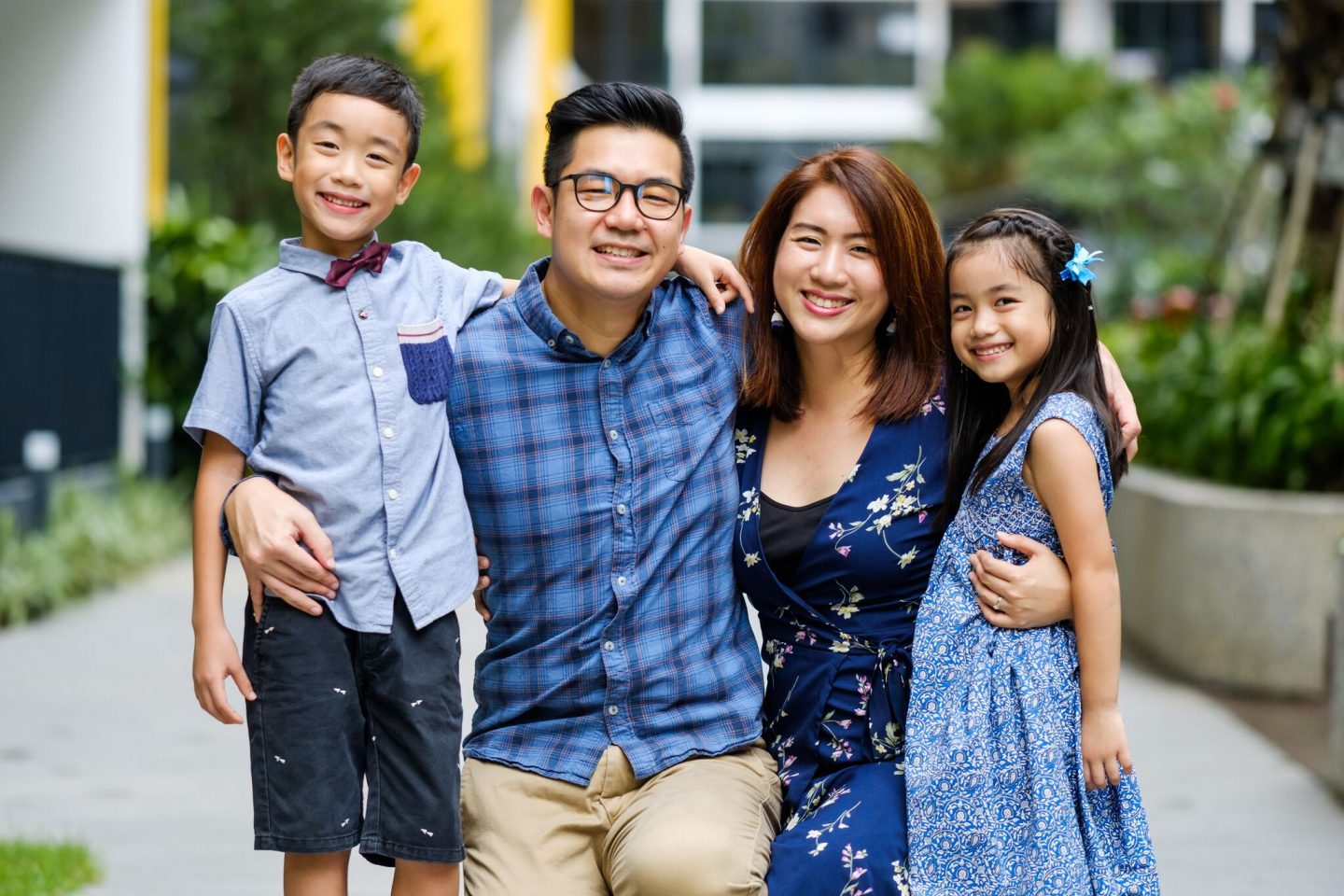 Elvin snf Esther Foong, with their son Nathan and daughter Phoebe. Their family started 2021 with a plan to be more intentional in their lives and their faith. Photo courtesy of the Foongs.
They never thought their love for kids would lead to this. 
But on National Day, the vision God gave Esther and Elvin Foong finally became a reality.
The Treasure Box, which launched on August 9th this year, is a mark of the couple's labour of love.
The local company sells children's devotional materials produced by the couple after they discovered a lack of localised Christian resources for young children in Singapore.  
Currently, The Treasure Box products are available for sale online.
Solidifying a child's beliefs from young makes a lasting effect on their faith.
There is a picture book – illustrated by the Foong's seven-year-old son Nathan – that explains the importance of Good Friday, a sermon journal featuring anthropomorphic rabbits, and an activity book that delves into the fruit of the Spirit.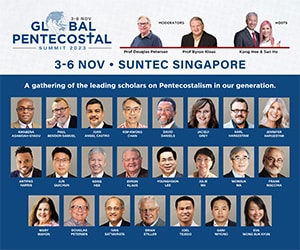 Another book exploring Proverbs will be ready in the next two to three months. 
Esther, 32, and Elvin, 35, said that unlike the usual Sunday school handouts, The Treasure Box's materials are structured for home use.
For example, the activity book contains a script that parents can follow, as well as suggested answers to questions their children may ask.
The couple chose to design their own materials after friends told them that the devotions for adolescents available in Singapore were too Westernised.
They wanted to include scenarios that families here could better relate to. 
The goal is to make it as easy as possible for families to start the habit of having family devotions, they said.
There is often a temptation to outsource spiritual growth to the church because parents feel they may not have the know-how to develop their children's faith. 
The goal is to make it as easy as possible for families to start the habit of having family devotions.
Research reflects that parents are not engaging with their kids spiritually.
The Whole Life Research Brief 2018 highlighted that in Singapore, 28% of the 1,028 youths with Christian parents surveyed pray and worship with their parents at least once a week, while 15% of them read the Bible with their parents at least once a week. 
Yet, solidifying a child's beliefs from young makes a lasting effect on their faith.
A researcher quoted in a 2003 article by the Barna Group said: "Most people's minds are made up and they believe they know what they need to know spiritually by age 13."
Without discipleship at home, children run the risk of leaving the church when they grow up, said Elvin. These kids do not see their parents modelling Christlike behaviour. Their faith expectations from church do not resonate with what they experience at home. 
"Proverbs 22:6 says it best," he added.
Elvin said that children are the best evangelists when it comes to their peers. 
"Children have a lot of natural leadership ability and they tend to be fearless. They are innately able to influence their peers, so if you teach the kids how to share the Gospel, they will tell their friends about it," he said, quoting Psalm 8:2 to point out that children have a big role to play in God's kingdom. 
Besides publishing Christian resources for kids, Esther and Elvin plan to establish community groups for parents and link them up to ministry leaders that are willing to mentor them.
In the long-term, they are looking to open a Bible school for children, as well as introduce workshops on Christian parenting. 
Leap of faith
The idea behind The Treasure Box was born five years ago.
In 2013, when Elvin was leading a children's ministry at a local church, he began to see the value of discipleship at home. He came to believe that parents are the gateway of their kids' spiritual growth (Deuteronomy 6:1-9). 
Before starting The Treasure Box, Esther was one step away from becoming a vice-principal at a public school – one of the youngest ever.
But the Lord told her one Sunday last year that she was to leave the teaching profession.
Only when families are healthy is the Church healthy.
The Chinese language teacher was to use her skills to improve biblical literacy among children instead.
She was hesitant, and took unpaid time off at the beginning of 2018 as a compromise. 
The couple discussed what the divine impression meant and decided to test it out by writing a children's book on Christ's death and resurrection. 
Meanwhile, Elvin had left his pastoral role in 2017 and was in the civil service, until God spoke to him in May this year, through Genesis 12:1, that it was time to focus solely on The Treasure Box.
His public sector job was getting too hectic and he could not find the time to help Esther with their project. 
"Like how Abraham stepped out of his tent to look up and he heard God's direction, I knew it was time for me to step out of my comfort zone," he said. 
Taking the plunge has been unnerving, they said.
Esther eventually quit her job and both of them are now working on The Treasure Box full-time.
Together, they have spent close to $12,000 on the company. 
The couple remains steadfast in their resolve to encourage family discipleship movements.
Esther said that her time teaching at a school where most children came from dysfunctional families showed her how parental guidance and affection were paramount to a child's upbringing.
Incidents involving glue sniffing, smoking, mental issues, vandalism, and police station visits were common, she said.
"I lost my first wedding ring because I was running after a girl who wanted to jump in school.
"That's why I always tell Elvin, we have to do our part to make sure our family unit is strong," she added.
As for Christian families, ministry starts as home, the couple emphasise.
Only when families are healthy is the Church healthy.
Elvin cites the apostle Paul: "Who can be a deacon? Those who take care of their homes (1 Timothy 3:12)."
If you have enjoyed reading Salt&Light...
We are an independent, non-profit organisation that relies on the generosity of our readers, such as yourself, to continue serving the kingdom. Every dollar donated goes directly back into our editorial coverage.
Would you consider partnering with us in our kingdom work by supporting us financially, either as a one-off donation, or a recurring pledge?
Support Salt&Light