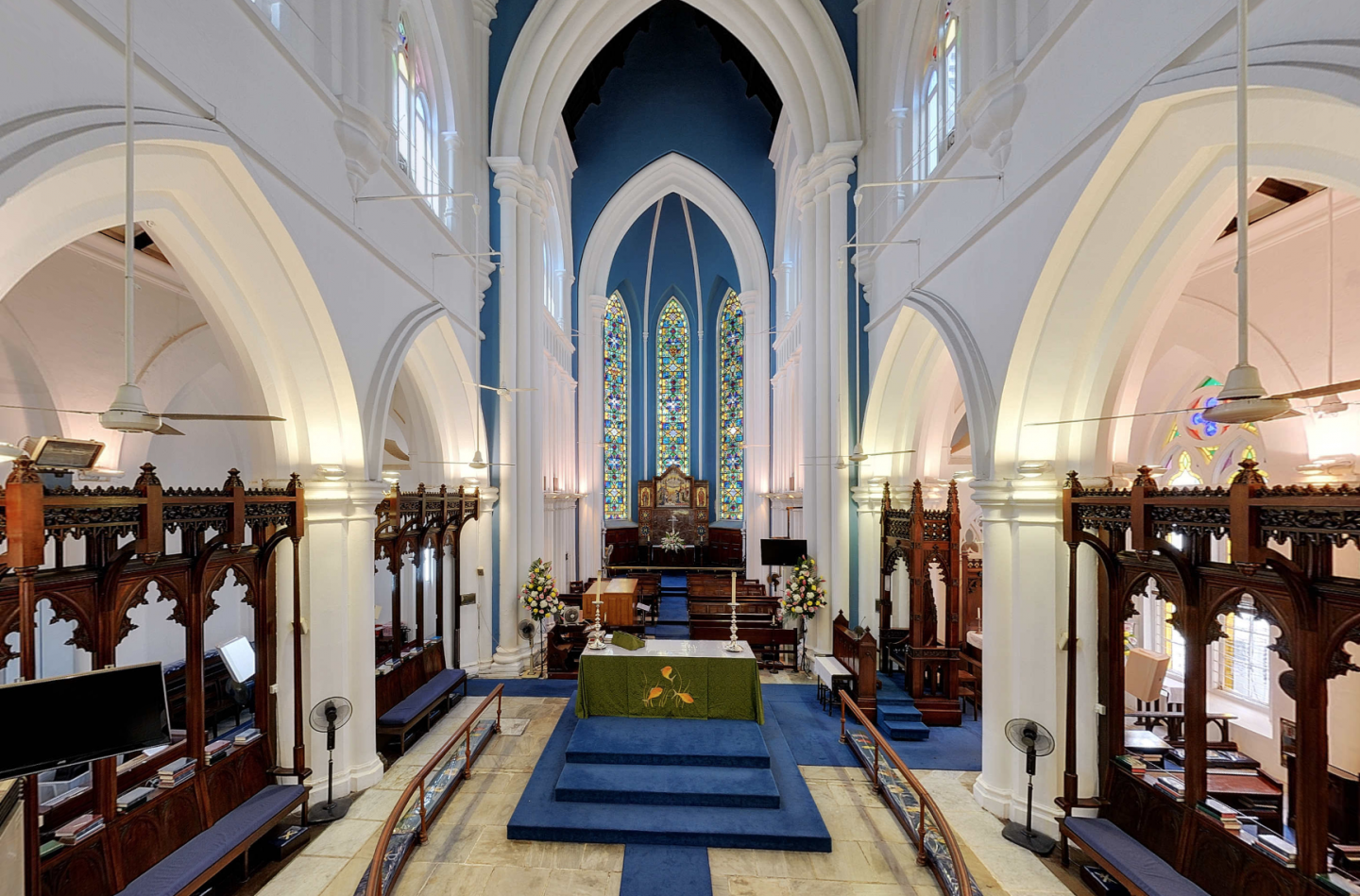 St Andrew's Cathedral is one of the four churches that will be allowed to host 100 worshippers, with enhanced safe distancing measures, from Aug 7. Screengrab of St Andrew's Cathedral from its website's virtual tour of the church.
Four churches have been allowed to hold gatherings of up to 100 people from Friday (Aug 7) in a pilot by the Ministry of Culture, Community and Youth (MCCY), it announced today.
St Andrew's Cathedral, Jurong Christian Church, Amazing Grace Presbyterian Church and Sengkang Methodist Church are among the 12 religious organisations that will be allowed to host twice the number of people that are currently allowed.
The four churches are pilot sites identified by MCCY in consultation with religious leaders.
These four churches are to establish two zones, each accommodating up to 50 people and separated by a physical partition or barrier, for the worship service, said MCCY.
These zones will help to minimise interactions between worshippers, who will enter and exit at different locations or times. Participants must also maintain a safe distance from one another at all times.
These pilot sites were identified by the ministry in consultation with religious leaders, who are also members of the National Steering Committee on Racial and Religious Harmony, said MCCY.
These sites must also have safely conducted congregational and other worship services for up to 50 persons under the guidelines for Phase Two.
MCCY added that it will assess how well the participating religious organisations implement the required safe management measures before deciding on whether to increase the limit on the number of worshippers for other places of worship.