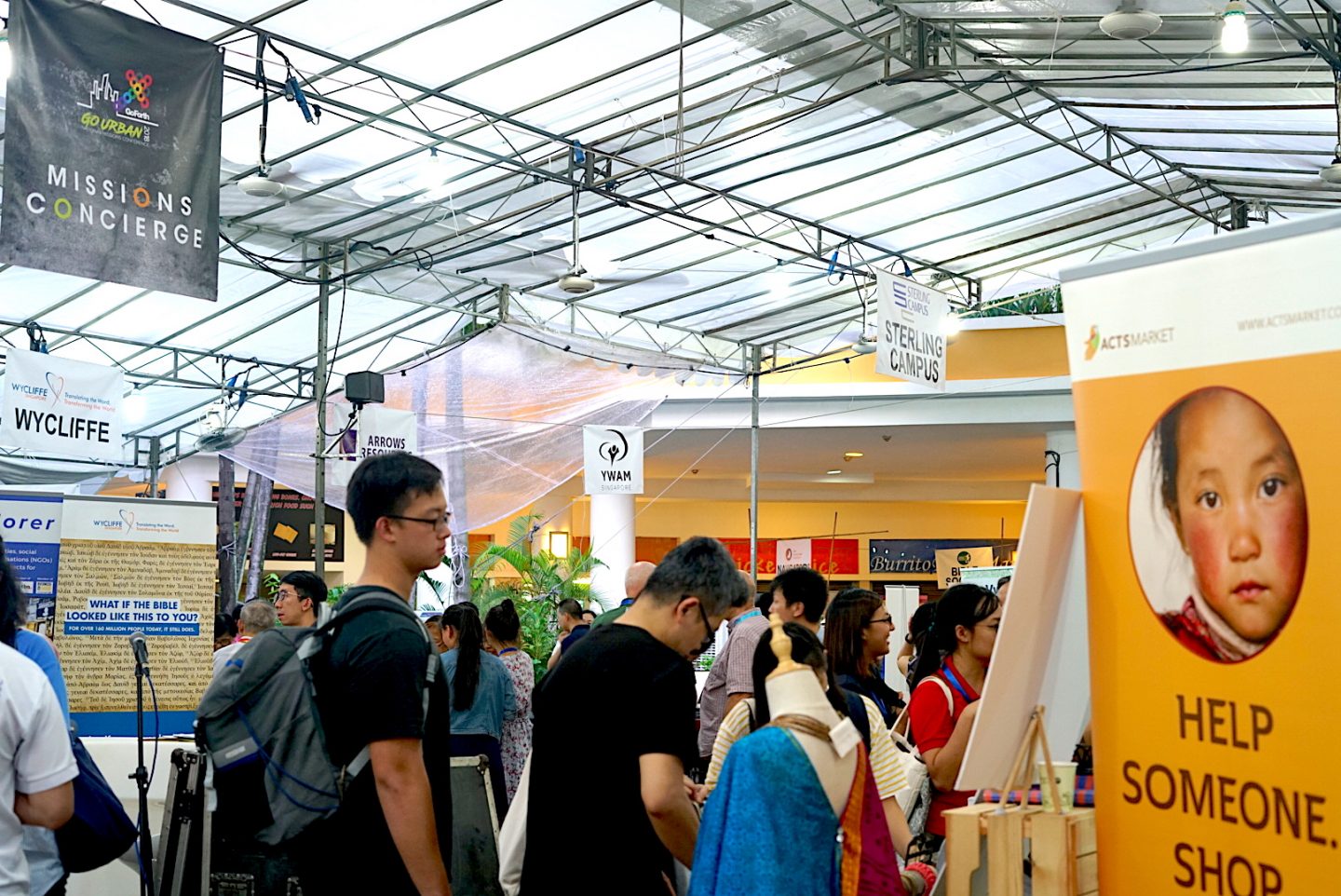 The sixth edition of the GoForth National Missions Conference drew 2,330 participants from close to 200 churches and Christian groups, according to a media release on Friday (June 29) by the GoForth organising committee. 
The organisers said that 45% of the participants that attended the English track were of ages 35 and below. 
All Protestant denominations in Singapore were represented, and the event drew members of various independent churches and overseas churches as well. 
The Chinese track also welcomed the largest number of participants to date at a GoForth Chinese track programme, with around 300 participants from 60 churches in Singapore and abroad. GoForth is held once every three to four years. 
The focus of this year's conference was 'Go Urban'.
The focus of this year's gathering was to empower individuals and churches to reach and transform cities with the love of Christ, based on its theme, 'Go Urban'. 
According to the organisers, the spotlight on city missions was relevant given that the majority of the global population now lives in urban areas, and this number is expected to rise in the future.
At the event, participants took part in plenaries that touched on issues such as how to navigate digital spaces for evangelistic work, and approaches to growing the churches located in cities. 
They also attended workshops on topics including reaching out to migrant workers, cross-cultural communication, and how social enterprises are helping the marginalised. 
Sarah Ann Wee, 20, who went for a workshop on how to minister to people through art, said she learnt about the need to be "observant and sensitive" to those who are going through a difficult time.
"These are normal people with normal reactions in abnormal situations," Wee said. "We should treat them like anyone else." 
Seeing denominations and nationalities rallying together had been "nothing short of humbling and fulfilling".
During the night rallies, which were opened to the public, individuals who had given their lives for mission work and shaped Christendom in Singapore were honoured.
Reverend Dr Naomi Dowdy and the late Reverend Dr Rick Seaward were among the people recognised for sowing in Singapore, while Bishop Raphael Samuel, Michelle Samuel, Dr Andrew Ng and Belinda Ng were lauded for their work overseas. 
Canon James Wong and Dr Bobby Sng were saluted for their efforts to transform Singapore as well. 
A member of the main organising committee for GoForth 2018, Joan Alikazin, 29, said that seeing hundreds of churches from various denominations and nationalities rallying together for God's work and hearing about how God has moved had been "nothing short of humbling and fulfilling".