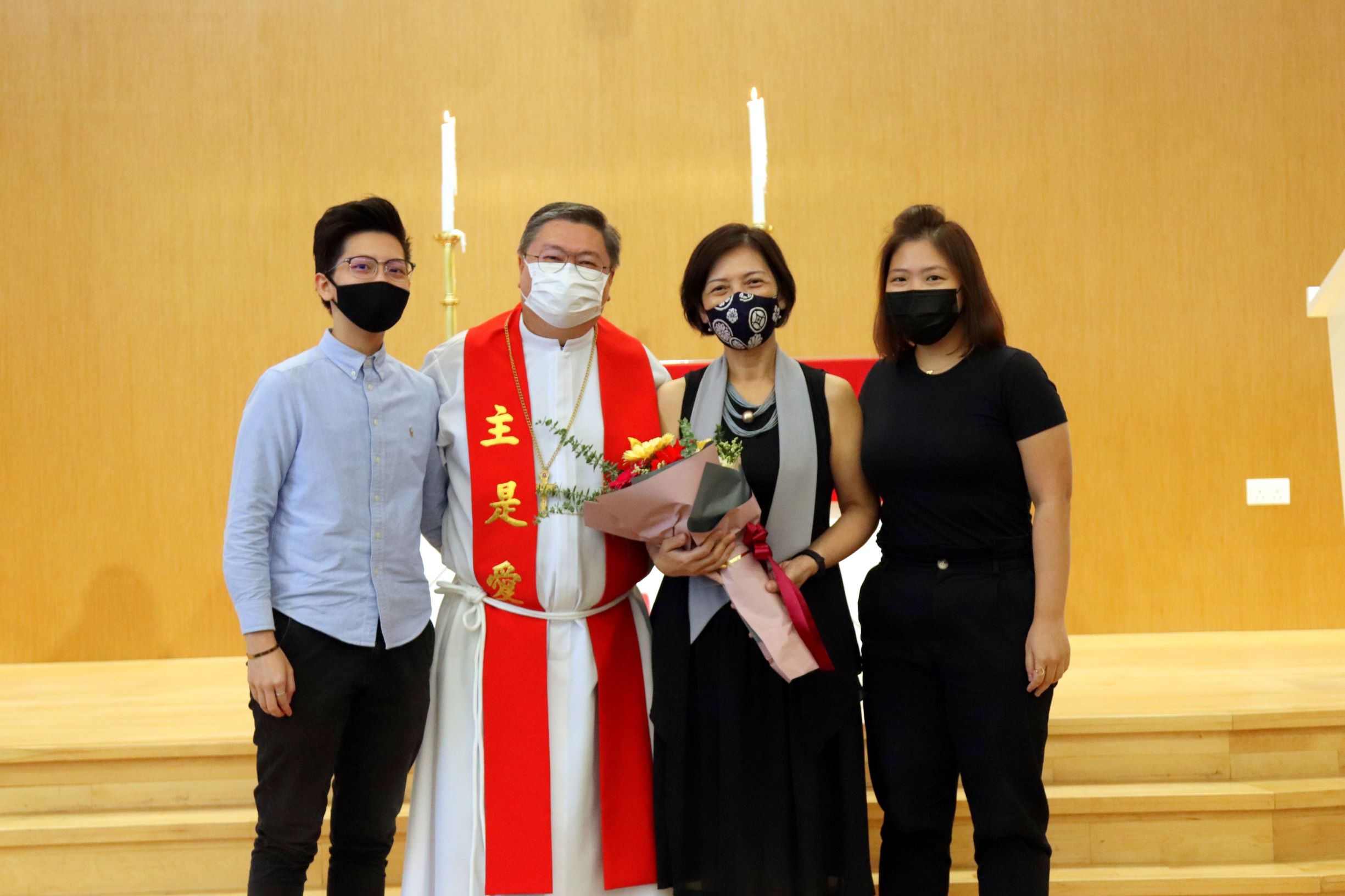 Bishop Lu with his wife, Grace, and two daughters, Gloria and Geraldine, at his installation as Bishop of the Lutheran Church in Singapore in 2021. Photos courtesy of the Lutheran Church in Singapore.
The Bishop of the Lutheran Church in Singapore, Rt Rev Lu Guan Hoe, has been elected the new President of the National Council of Churches of Singapore (NCCS).
The decision was made following a vote during the Annual General Meeting of the Council on April 20, 2023. A new Executive Committee (Exco) was also elected. The two-year term of the new leadership begins with immediate effect.
Rt Rev Lu succeeds Anglican Bishop Rt Rev Dr Titus Chung who, as the immediate past President, remains in the Exco as one of its three Vice-Presidents. The other two Vice-Presidents are Bishop of the Methodist Church in Singapore Dr Gordon Wong and Synod Moderator of The Presbyterian Church in Singapore Rt Rev Dr Christopher Chia.
Said Bishop Chung: "I am delighted  to hand over the leadership to Bishop Lu because I know him as an able leader with a heart for the Church and the nation. I have no doubt that he will do an excellent job leading NCCS into a new season.
"Handing over the baton of leadership to Bishop Lu was the proudest moment of my term as President because I knew I had completed my 'race' and I believe that he will continue to do a good job leading NCCS."
Bishop Lu was ordained in 1992 and served as Pastor-in-charge of several Lutheran congregations over the last 30 years. In 2021, he succeeded Bishop Terry Kee as the third Bishop of the Lutheran Church in Singapore.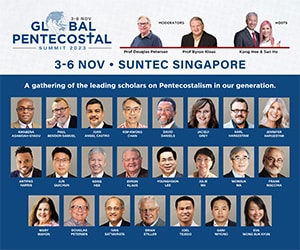 Bishop Lu has actively served in the Four Denominations Chinese Work Executive Council for more than 10 years, bringing together Chinese Christians to fulfil the Great Commission.
He is an alumnus of Trinity Theological College and Lutheran Theological Seminary in Hong Kong. Married to Grace, he and his wife have two daughters.
Said Bishop Lu: "I am honoured by the confidence placed in me to be President. One thing that I have learned all these years is to trust and obey God, as He who has called me to serve in this capacity is faithful, and He will provide the resources and the wisdom to fulfil the responsibilities."
According to the NCCS constitution, the position of President rotates among the heads of one of the four traditional mainline denominations: Anglican, Lutheran, Methodist and Presbyterian. Presidents are not allowed to serve consecutive two-year terms.
Upcoming 50th anniversary milestone
Bishop Lu's term as President of NCCS comes at a major milestone of the Council's history. Next year, 2024, will be the Council's 50th anniversary. It was registered on July 24, 1974.
Bishop Lu's term as President of NCCS comes at a major milestone of the Council's history.
The NCCS is made up of major Protestant, independent and non-denominational churches in Singapore. Any church or Christian organisation registered in Singapore, and willing to accept the basic associations and objectives of the Council, may apply to be a member.
To date, NCCS has over 250 members.
Before its inception, Singapore churches, especially the traditional denominations and some older churches, were part of the Malayan Christian Council from 1948, and the Council of Churches of Malaysia and Singapore from 1963.
The NCCS exists to demonstrate Christian unity, promote discussion and action amongst churches in Singapore, and provide the Government with an agency with whom it can consult on matters concerning churches.
Since its formation, the NCCS has been representing Christians in Singapore in the public square, addressing many concerns unique to Singapore churches and society.
Said Bishop Chung of his experience representing the Church: "The most challenging moment was to serve as the 'bridge' between the Church and the relevant government authorities to manage and fight the Covid-pandemic.
"Above all, enabling good communication between parties to ensure feedback is properly received and given, and safe distancing regulations sufficiently explained and carried out, prove especially crucial."
It most recently responded to the issue of the repeal of Section 377A of the Penal Code raised during a Parliamentary sitting in November 2022.
Of the move ahead, current President Bishop Lu said: "One of our primary responsibilities is to represent the Christian community as accurately and fairly as we can as part of our Christian witness in society.  In recent years, the Council has reiterated its commitment to build strong families."
---
RELATED STORIES:
Rev Keith Lai takes over from Bishop Terry Kee as president of NCCS
Lu Guan Hoe succeeds Terry Kee as 3rd Bishop of the Lutheran Church in Singapore
Rev Dr Gordon Wong elected new Bishop of the Methodist Church
If you have enjoyed reading Salt&Light...
We are an independent, non-profit organisation that relies on the generosity of our readers, such as yourself, to continue serving the kingdom. Every dollar donated goes directly back into our editorial coverage.
Would you consider partnering with us in our kingdom work by supporting us financially, either as a one-off donation, or a recurring pledge?
Support Salt&Light