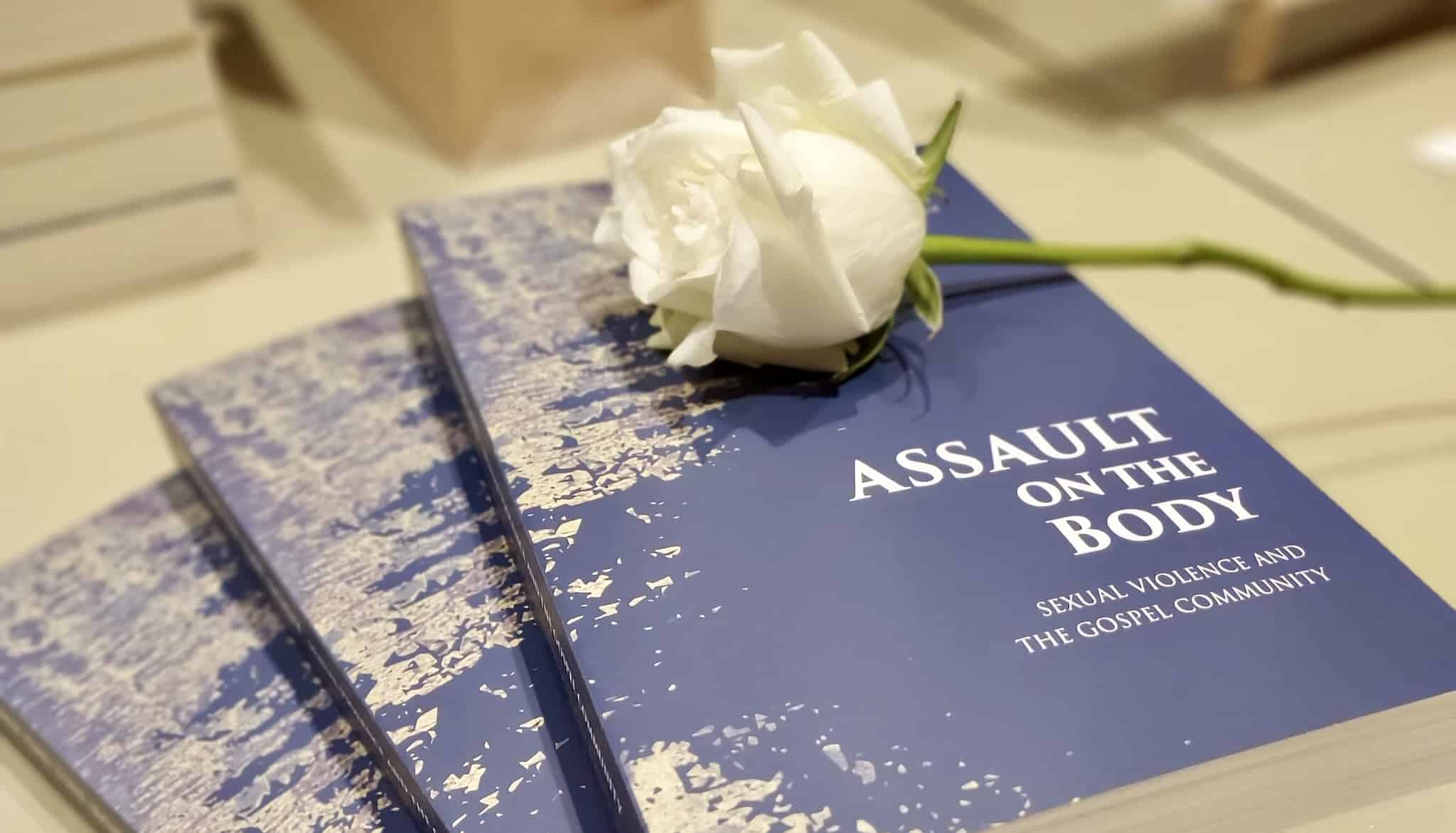 "Can we recognise sexual assault when we see it? Or do we simply walk by?" These were questions Dr Nicole Ong was confronted with when two of her friends told her they had been sexually assaulted. Photo courtesy of Rev Ng Zhi-Wen.
It is not often that a book launch includes a prayerful call to repentance.
But that is just what took place last Saturday (April 22), at the launch of Assault on the Body: Sexual Violence and the Gospel Community, published by Graceworks.
"Ultimately, the Church is called to mend the broken shalom in the world."
About 260 church ministry workers and members of the public who packed the Church of Our Saviour chapel, were led by Pastor Ben KC Lee to pray in one voice over Psalm 10 for "forgiveness for the times we have neglected the vulnerable".
Uppermost in Pastor Ben's mind as he considered how to lead those present in a prayer of repentance, was "to adopt a right heart posture of brokenness and lament, remembering when one member of the body hurts, the whole body hurts", he told Salt&Light.
He was moved from anger to hope in the course of the various sharings by a survivor of sexual assault as well as church leaders who have worked to set up safeguarding policies in their churches, he added.
"Ultimately, the Church is called to mend the broken shalom in the world (Luke 15:11-32, 2 Corinthians 5:17-20). This happens when we embrace our calling as reconcilers.
"The adventure we're called to is joining the Holy Spirit in making that shalom real in our world, to empower us to love as He loves, because healing, reconciliation and love are beyond our human capacity alone," said Pastor Ben, Senior Pastor of RiverLife Church, who previously served as Head of Sexual Wholeness with Focus on the Family (Singapore).
Can we recognise sexual assault?
About 300 copies of the book were snapped up at the launch, said publisher Graceworks.
"We heard how pastors wished they had better handles in supporting victims and dealing with perpetrators."
Chief Editor Dr Nicole Ong mooted the idea for the book after she realised that some of her close friends had been sexually assaulted, but not everyone in the body of believers – including well-intentioned church leaders – was equipped to support them. 
Her friends' stories made her wonder: "Can we recognise sexual assault when we see it? Or do we simply walk by?
"In our focus groups with pastors from 10 churches, we heard how they wished they had better handles in supporting victims and dealing with perpetrators," she said.
Assault on the Body spans 28 chapters and is divided into four parts. The first section sheds light on the experiences of sexual assault victims; the second discusses a biblical response to sexual violence; the third looks at how young people, including children, are especially vulnerable to sexual predators; while the final section includes reflections from ministry workers and volunteers who have taken concrete steps to make the church a safer place.
The book came together after almost 18 months as sexual assault survivors, church leaders, ministry workers and relevant professionals contributed articles.
The chapters were then edited by a team of six and published by Graceworks.
Fearing the wrong thing
Those present at the book launch not only heard a survivor's story, but also heard from Lead Pastor of Redemption Hill Church Simon Murphy, Director of Thinking Faith Max Jeganathan, and Zion Bishan Bible-Presbyterian Church Deaconess Deborah Liew on how to provide support to victims and create a safe space in our churches, how to manage sexual assault cases and minister to perpetrators.
"The church, of all institutions, would understand the intrinsic brokenness of man and should put into place accountability."
"People are precious as they are made in God's image," said Max Jeganathan. "A cross-shaped theology of abuse must therefore be centred on the victims."
Citing the words of the shepherd prophet Amos, he noted that the kingdom of God is synonymous with a call and an effort for "justice to roll down like waters, and righteousness like an ever-flowing stream".
"The church, of all institutions, would understand the intrinsic brokenness of man and should put into place high levels of accountability," he added. 
Pastor Simon pointed out: "We tend to fear the wrong thing. We need to change what we fear, change how we see the church's witness, and remember the public, yet gracious, way God deals with sins."
In 2021, his church, Redemption Hill, gathered a team of members with expertise in areas such as trauma-informed care, child abuse and sex crimes.
A year later in 2022, the church launched an Abuse Response Team to provide victim-centric care, counsel and assistance; give first responder training among staff and small group leaders; and set up special funds for emergency situations for those who need immediate help. 
Deaconess Deborah Liew also shared about Zion Bishan's Safeguarding Team, formed in 2018, who searched the Scriptures and were guided by its principles to raise awareness of sexual assault issues and train ministry leaders and volunteers to "create a safe environment that guards everyone, especially the young and vulnerable, against the risk and effects of abuse".
If there's whistleblowing in the workplace, why not the Church?
The response to Saturday's event was unanimously hopeful.
Said audience member Peck Sim: "The proceedings were not set up to condemn churches. Instead the message from the speakers was: We're here to help. We're here to bring awareness. And Max, Pastor Simon and Deborah gave very practical handles to church leaders based on biblical principles.
"If I could go back, I would do things differently."
"For me personally, I was struck by what the victim said about her friend, Susan, who journeyed with her throughout her ordeal. It reminds us all that we may not be experts on sexual assault, but just checking up on people, telling them they are loved, that we are not giving up on them, can make a difference."
Another audience member, Mr Lee, added: "Some of the things Deborah talked about – safeguarding policies, whistleblowing policies – made me wonder how many churches have that – a follow-up for the victims as well as the discipline and restoration of the perpetrator?
"It doesn't help if we stick our head in the sand and pretend it doesn't happen because in some churches, it does.
"We have whistleblowing in the workplace, why not the church?"
There were lessons for parents and children's ministry workers as well.
"I volunteer in children's ministry, and when I heard the victim say how her mother got her to memorise Bible verses as a child, and how she remembered those verses during her lowest points, it made me want to cry," said Peck Sim.
"It reminded me of Proverbs 22:6 – to really teach our children in the way they should go and they don't forget."
For another audience member, Carmen, hearing the survivor's sharing was "painful".
"Someone whom I oversaw in my church went through a similar incident," she told Salt&Light. "I told her I think we need to bring this out into the light. But she said 'no' because she wouldn't be able to cope with the shame. So immediately I shut down. In fact, I didn't know who to trust with the information. I felt I couldn't protect her.
"Tonight, what spoke to me was what Pastor Simon said about shifting our fear to the right thing: Fear of the Lord, not of man. If I could go back, I would do things differently."
A true representation of Christ's heart 
The overwhelming response was unexpected and moving for the team behind the book project.
Chief Editor Nicole said: "I think it would mean a lot to many victims and survivors of sexual abuse to know that there are so many people in the Church who are willing to learn how to respond to sexual violence in a Christ-like way.
"I hope that this book will spark much-needed conversations about this issue. God has so much love for victims and survivors of abuse and I hope that the Church will one day be a true representation of His heart for them."
Assault on the Body: Next Steps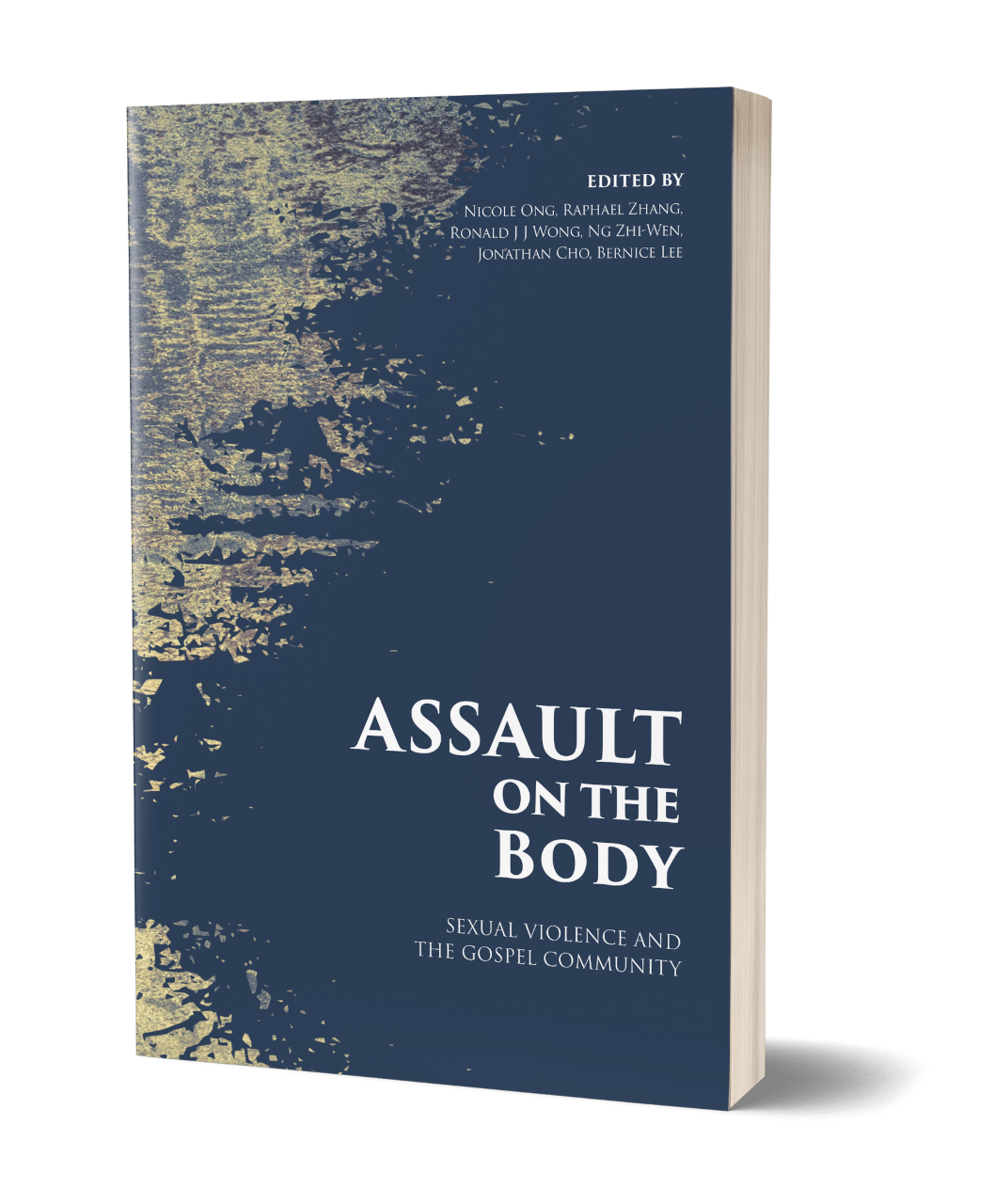 The book is just the beginning.
The team behind Assault on the Body: Sexual Violence and the Gospel Community hopes that more can be done for the Body of Christ – be it awareness or equipping – according to the needs on the ground.
To register your interest in Sexual Assault First Responder Training, or to share the needs of your church, please respond here. 
To buy the book, you may order here. 
---
RELATED STORIES:
"The damage done is like the emotional equivalent of being run over by a car": New book faces reality of trauma in the Church
A culture of safety: St George's Church strengthens steps to prevent abuse of children, youth and the vulnerable
Falling into grace: What moral failure taught a reverend about God
"Why not me instead of her?" Rev Dr Peter Tan-Chi and Deonna's heartbreak over their daughter's attack
If you have enjoyed reading Salt&Light...
We are an independent, non-profit organisation that relies on the generosity of our readers, such as yourself, to continue serving the kingdom. Every dollar donated goes directly back into our editorial coverage.
Would you consider partnering with us in our kingdom work by supporting us financially, either as a one-off donation, or a recurring pledge?
Support Salt&Light