American film writer and producer, Stephen Kendrick (back to camera), shares details of his own dad in one of two films by the Kendrick Brothers coming to cinemas in September. All movie stills provided by Salt Media & Entertainment.
Nathan Hayes is topping up fuel at a petrol station. When he takes a few steps away from his truck, a man sneaks into the driver's seat and speeds off. Nathan gives chase and, after almost losing his truck and his life, he manages to reclaim his vehicle, but the criminal gets away.
An injured Nathan crawls back to his truck. While passersby tend to him and tell him not to worry, he strains forward to open the back door.
He breathes a sigh of relief on seeing that his baby boy, strapped in a child seat, is fine, even though he is wailing his lungs out.
The fright of a near kidnapping, a scene from movie Courageous Legacy (opening Sept 24), is a nightmare scenario for any parent.
Courageous Legacy (releasing Sept 24) and Show Me the Father (released Sept 10) are two movies on the impact of earthly fathers on their children and how this special relationship shapes the children's perception of their heavenly Father.
Both are written, produced and directed by the Kendrick Brothers, who are behind heart-tugging Christian hits such as Facing the Giant, War Room and Overcomer. 
Both movies are being released in Singapore in September, on the same dates as their US release. 
Unlike the story of Courageous Legacy, Show Me the Father is a documentary – a first from the Kendrick Brothers. In it, eight well-known American men share personal details about their relationship with their earthly fathers (or lack of, in some cases). The effect of the relationship on their lives is lingering.
Despite the vast difference in style and tone in their cinematic execution, both films have reach-for-the-tissue and laugh-out-loud moments.
Kendrick Brothers productions serve as their outreach via cinema screens around the world to share God's truth and love. Their prayerful blend of engaging stories with biblical truths inspire viewers to strengthen their own family bonds and personal relationships. Their movies are known to be talking points among believers of the Christian faith and their pre-believing friends and families.
In Singapore, both movies are being shown at Eagle Wings Cinematics and are distributed by Salt Media & Entertainment (no relation to our own Salt&Light platform).
Show Me the Father
Warning: Get ready the tissue.
So said Jason Wong, founder of Dads for Life. 
He added: "There are just too many people, including Christians, who live their lives carrying the orphan heart around with them. I was deeply impacted when I watched this film. I believe it will help many Christians as well as pre-believers to know their true identity when they know who their Creator Father is."
Eight men in America share the profound influence of their earthly fathers during their growing years, in this one-and-a-half hour documentary which feels more like a feature movie. Their accounts unfold with re-enacted scenes from the past.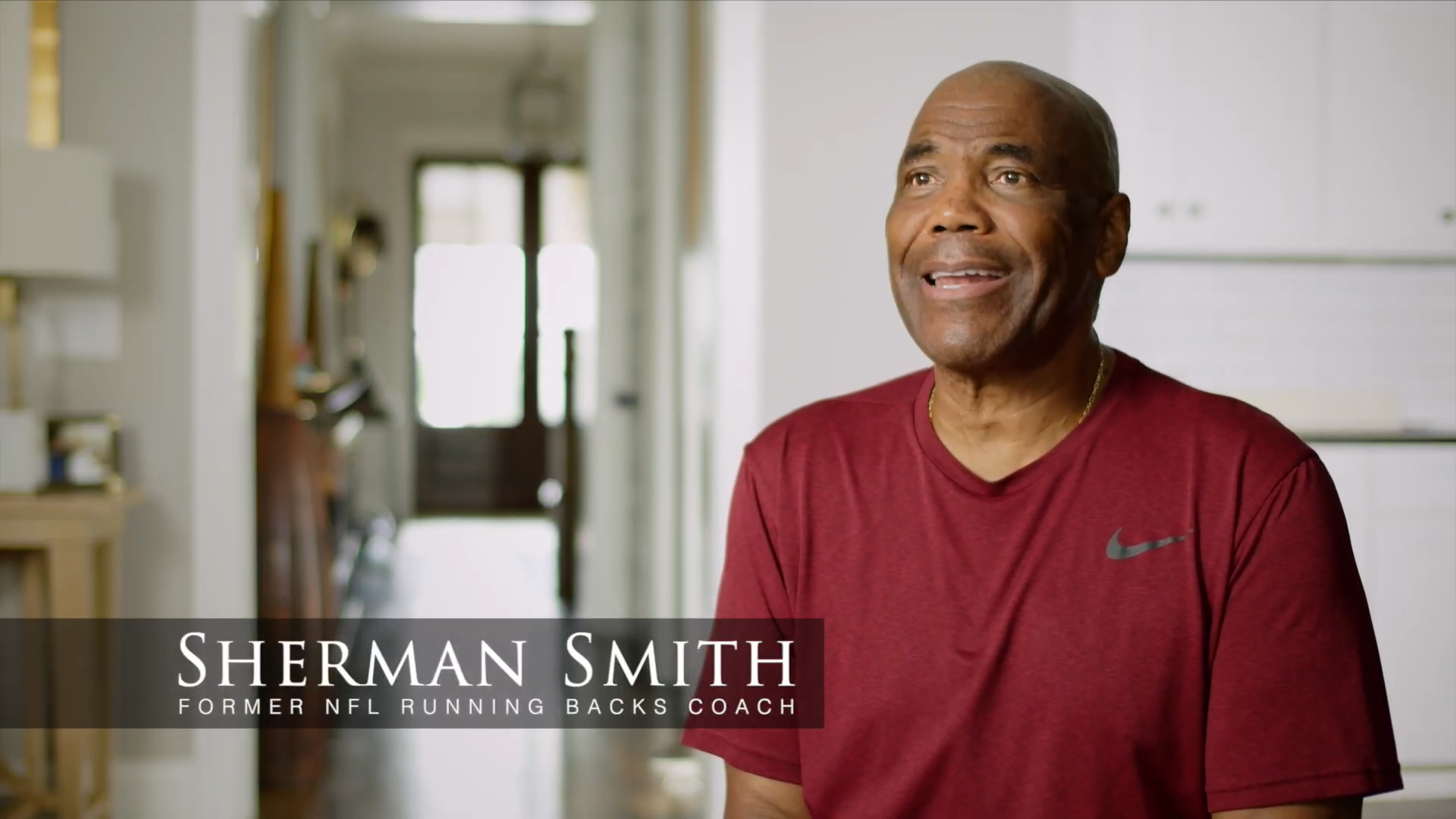 They include two of the three Kendrick brothers themselves – Stephen and Alex – and their father Larry, who suffers from multiple sclerosis and needs to use a wheelchair. Also featured are Jim Daly (President of Focus on the Family), and Sherman Smith (former National Football League coach, who made a difference in the lives of his players just as his father did in his).
Some fathers shaped their sons' missions in life. Others failed to be the protector their children were desperately seeking. 
Between them, they speak of their biological, spiritual, adoptive and foster dads.
Some fathers directly shaped their sons' mission in life. Others failed to be the provider, protector, leader or teacher that their children were desperately seeking in their growing up years. 
While the context is set against the backdrop of American society, the universal issues of love, acceptance, rejection, hurt and the role of fathers in the lives of their children come through clearly.
Through the narratives, the audience sees how our earthly father affects us in ways deeper than we know, or ever want to admit, in shaping our world views, character and self-esteem. The relationship goes on to affect the next generation in their work, the way they relate to their spouses and children and, ultimately, their own relationship with God.
The documentary also challenges viewers not be locked in by our perception of who God the Father is, based on personal experiences with their earthly fathers.
Spoiler alert: There is a twist in the unfolding of the men's stories that drives home the key message of the redemptive power of God's love.
Vernon Tan, a church leader from Cornerstone, said he cried "from start to finish" while watching the film.
"The theme of fatherlessness and subsequent discovery of the perfect Father in Him, deeply resonated with me," said Vernon. "Deep down, we all crave love and approval from our earthly fathers. Some of us get it, most of us don't.
"Thankfully, we have a perfect Father in heaven who more than fills the gap. For those of us who are fathers, this is a timely reminder to do more, as we benchmark ourselves to Him and not just our earthly fathers." 
Caris Ng, 21, a student at Singapore Institute of Technology, watched the film with a pre-believing friend "to get her perspective on it".
"Even she felt the movie was great!" Caris said. "It was very moving to see how God works in people's lives, and how it makes a documentary so possibly dramatic, yet real and impactful. I can't stop telling my friends about these stories that I've watched."
Courageous Legacy
The story in Courageous Legacy centres around four law enforcement officers – Nathan, Adam, David and Shane – in Albany, a small American town in Georgia.
As officers, they are confident and focused, and consistently give their best on the job. But, as fathers in their own homes, "good enough" is all they can muster.
When tragedy strikes one of the men's families, it prompts the others to reassess their roles as fathers and re-evaluate how they have prioritised their families. It also kickstarts their individual journeys in dealing with the Goliath in their lives, taking up the mantle and responsibility of being fathers to their own children.
The four officers find comfort and support with each other.
They also befriend Javier, the "Snake King", a Spanish immigrant who struggles to provide for his family.
Javier is being tested by his superior who is looking for someone to succeed him. It turns out that the Snake King – who seems to be the least qualified and polished of the five men –  has a thing or two to teach the macho and established officers about trust, honesty and courage.
Courageous Legacy is actually a remastered version of an original blockbuster released 10 years ago to phenomenal success, beating out all three Hollywood movies which opened on the same weekend then, grossing over 16 times its budget.
Celebrating 10 years of impact on families and fathers, this updated version of the film includes new scenes and an enhanced look and sound.
The current movie provides closure to the lives of the five men – some issues of which were not addressed at the end of the original movie. This new ending is set 10 years after the original movie.
The movie also includes 15 minutes of new scenes, new special effects and an upscaled resolution.
---
Show Me The Father (now showing) and Courageous Legacy (releasing Sept 24) are being screened at Eagle Wings Cinematics. You can buy tickets here. For group bookings, contact Salt Media & Entertainment. 
---
RELATED STORIES:
7 dads share spoken, and unspoken, lessons they learnt from their fathers
"He made a mark on us young Christian men": A tribute to a father who was role model to six sons-in-law