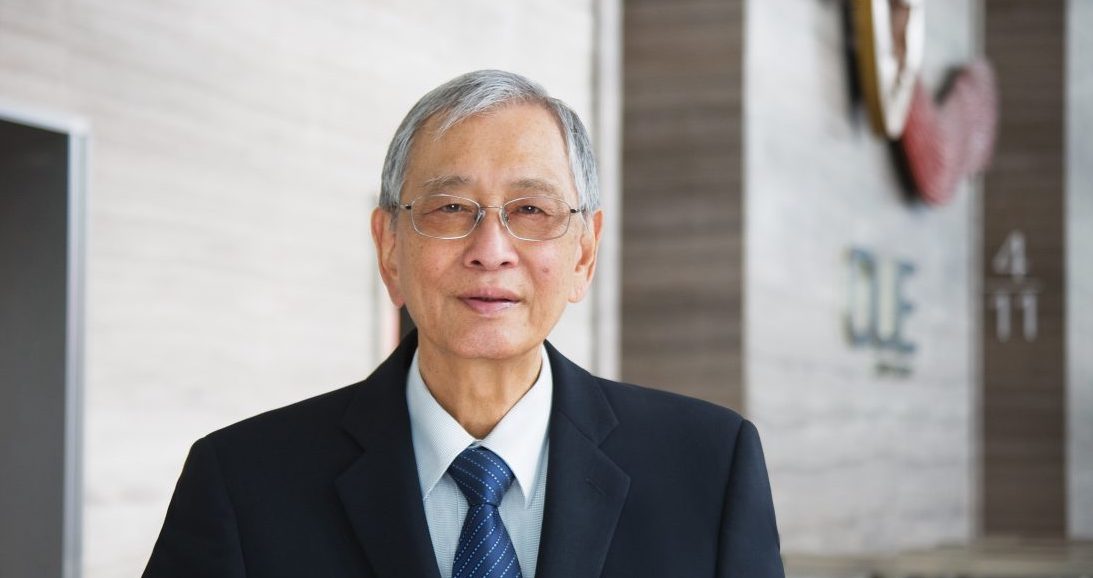 Mr Thio Gim Hock, OUE CEO, whose 30-year legacy of speaking at rallies was used by God to bring thousands to Christ, was called home to glory on April 3, 2020. Photo courtesy of Mr Thio in an earlier interview with Salt&Light.
Thio Gim Hock, former CEO of real estate company OUE, passed away this morning (April 3), aged 82.
He leaves behind his wife, Su Mien and three children, as well as their families and a worldwide circle of friends and colleagues.
Known for being a man who was intimate with God, Thio was passionate about bearing Kingdom fruit in all he put his hands to.
In past interviews with Salt&Light, he spoke of praying for his staff daily and over every business undertaking: "God, if this project is not of You, let us not get it," he would say.
He had a 30-year legacy of speaking at rallies in countries as far flung as Siberia and was used by God to lead thousands to Christ.
"Be faithful," he urged the crowd at a lunchtime talk he gave last June. "Seek God; seek first His Kingdom and His righteousness (Matthew 6:33) and I am very sure all these things will be added unto you." 
Although brought up in a Christian family, the long-time elder at City Missions Church shared openly that his faith was not real to him until he was baptised by the Holy Spirit at age 50, in 1988.
His passion for evangelism ignited, he then began a 30-year legacy of speaking at rallies in countries as far flung as Pakistan, India and Siberia and was used by God to lead thousands to Christ.
Miracles came naturally, as did supernatural assertiveness. Once, facing threats from the Taliban, who threatened to send suicide bombers to his evangelistic rally in Pakistan, he calmly responded: "It's okay to blow me up, then I would just go Home faster."
To Thio, living was all about Christ, and dying would have been gain (Philippians 1:21). He told Salt&Light in a 2019 interview: "I want to die while preaching the Gospel. I want to drop dead with my mouth speaking of Jesus, so that the next time I open my eyes and see Jesus, He would say, 'Well done, my good and faithful servant'." 
Deep passion and great generosity
OUE Limited Executive Chairman and Group CEO, Dr Stephen Riady, told Salt&Light: "I am deeply saddened to learn about the passing of Mr Thio Gim Hock. OUE has been blessed by Mr Thio and we will always be grateful for his many years of service and contributions.
"More than just a CEO, Mr Thio was a respected church elder and advisor and took it upon himself to spread the word of God through mission trips that took him all over the world. We pray that the Lord will grant Mr Thio eternal rest and peace in His Kingdom."
"God kept him alive and used him to lead many thousands into His Kingdom."
"His passing is a personal loss," added Dr Tan Eng Liang, vice-president of the Singapore National Olympic Council. The men were water polo teammates from Raffles Institution all the way to the 1956 Olympics. "Kathryn and I send our deepest condolences to Su Mien and the family. I have the greatest admiration for Gim Hock and Su Mien's evangelistic work." (Eng Liang introduced Su Mien to Gim Hock; Gim Hock later returned the favour by bringing Kathryn to meet Eng Liang.)
Pastor Derek Hong, senior pastor at Good Gifts City Church, said: "I understand the official cause was a stroke. But he had a blood thickening condition more than 30 years ago when doctors said then he had only two years (to live). God kept him alive and used him to lead many thousands into His Kingdom. All glory to our Lord Jesus Christ!
"Gim Hock supported many evangelists generously and some of them have flourished and impacted their nations significantly."
Eagles Communications' John Ng said: "Gim Hock lived his life with deep passion and great generosity. We have lost a dear brother but well beloved by God as He calls him home."
A private burial will be held with the family and pastor this afternoon. A memorial will be held at a later date.
If you have enjoyed reading Salt&Light...
We are an independent, non-profit organisation that relies on the generosity of our readers, such as yourself, to continue serving the kingdom. Every dollar donated goes directly back into our editorial coverage.
Would you consider partnering with us in our kingdom work by supporting us financially, either as a one-off donation, or a recurring pledge?
Support Salt&Light