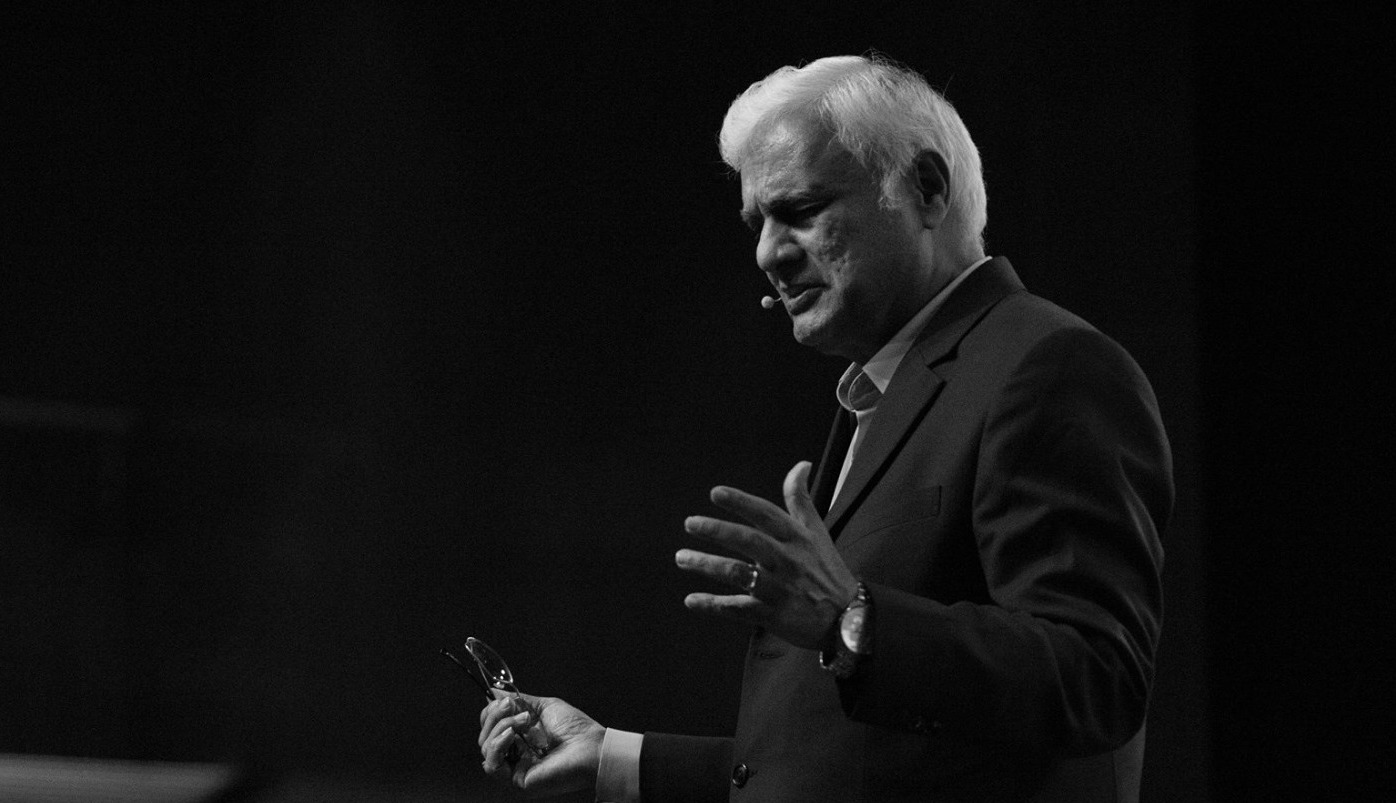 Photo from RZIM on Facebook,
A poem. Inspiration from cassette tapes of Dr Ravi Zacharias talks.
These are among the responses from five church leaders in Singapore to the death of Dr Ravi Zacharias, the famed Christian apologist. Dr Zacharias passed away on May 19, 2020, at his home in Atlanta, Georgia, after a short battle with sarcoma, a rare and aggressive cancer.
Bishop Rennis Ponniah, the Diocese of Singapore:
Undoubtedly, a great loss to the band of outstanding Christian leaders in our generation. Yet Dr Ravi Zacharias has left us all with an unfaltering trajectory of Christian ministry: Centre on Jesus Christ, have full confidence in the power of the Gospel, engage the world and its thought forms, and back up the Christian message with integrity and authenticity.
He developed and used his wonderful God-given gifts as a preacher and apologist to win lives to Jesus with such great effect , and he inspires every one of us to do the same. I thank the Lord for the sheer gift of knowing him personally as a fellow-minister of the Gospel and as a very dear brother in Christ. I will certainly look out for him on the other shore of eternity!
Senior Pastor Rev Christopher Chia, Adam Road Presbyterian Church:
Only
Jesus can take a 17-year-old hopeless teenager with suicidal thoughts
And regenerate him into a beacon of hope to the world.
Only
Jesus can turn an unaccomplished student, more keen on cricket than books,
And remake him to be an intellectual giant of Asian roots unafraid to question the icon of unbridled western liberalism.
Only
God can grow a disciple's personal mustard seed passion to exalt Jesus among other gods
into a global ministry that bravely yet sensitively commends Christ. 
So
We can only but celebrate the life of our dear brother Ravi Zacharias
as we give all glory to Jesus, our dearest Lord.
We will miss Ravi for his courage, charisma and charm
but not for too long for our good Lord Jesus promised to return,
gloriously.
Senior Pastor Benny Ho, Faith Community Church:
"Our loss but heaven's gain. He has finished his race well and his legacy will continue to live on."
When I was starting out in ministry in my late-20s, I was given a box of cassette tapes by my friend, Elder Wee Tiong Howe, in Singapore. The whole box was filled with recordings of a singular speaker by the name of Ravi Zacharias. That was my introduction to one of the greatest apologists in the 21st century. I listened to one of the tapes entitled Jesus Amongst Other Gods and have been hooked on Ravi Zacharias ever since. His deep booming voice, his superb command of the English language, his profound ability to tell poignant stories and most of all, his obvious love for the lost and for his Lord Jesus Christ made him one of my favourite speakers. I went on to read his books, listen to his podcasts, borrow his illustrations and quote his sermons.
When I finally had the opportunity to be introduced to him in person during a Far East Organization event in Singapore, I extended him an invitation to speak in Perth and he graciously agreed to come. He was due to speak in our Discipleship Conference 2020 this coming August. Our whole church was excitedly looking forward to host him but we will have to wait till we meet again the other side of eternity. Our loss but heaven's gain. He has finished his race well and his legacy will continue to live on in our hearts. May his passion to see the lost come to Christ be ours as well. Goodbye, Dr Ravi Zacharias.
Dr Lai Pak Wah, Principal, Bible Graduate School of Theology (BGST):
Ravi Zacharias was one of the earliest apologists I came across as a young Christian. His lectures and books have been inspiring and formative for my life and, I trust, for millions worldwide also. I am saddened by his passing and pray for God's comfort as his family grieves over their loss.
Elder Jimmy Tan, Bethesda Frankel Estate Church:
To me, he is a winsome warrior. He has showed us how to stand and walk in the shoes of the Gospel of Peace… peaceably! 
---
How has Ravi Zacharias impacted you? Salt&Light would like to hear from you. Send us your thoughts and testimonies via Facebook or Instagram. Or email us directly. #ThankyouRavi