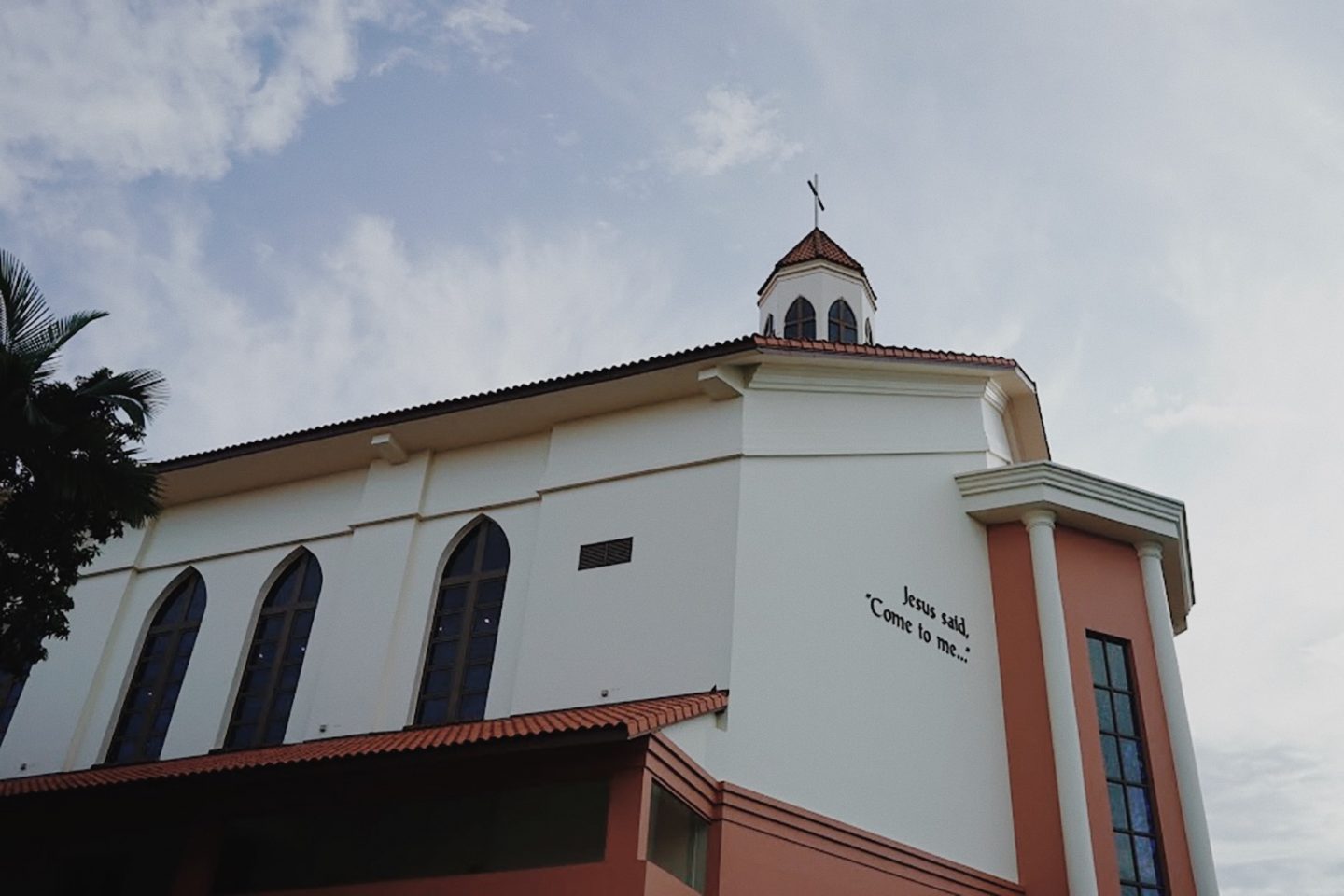 Case 41 was identified as a 71-year-old man who had been to Paya Lebar Methodist Church. Photo from PLMC website.
In the latest advisory to its members at 7pm tonight (February 10), Paya Lebar Methodist Church advised that the Ministry of Health has contacted all those who had been in close contact with Case 41, a 71-year-old man, and they are being quarantined.
The church urged members to "pray for the grandfather and those quarantined to have a speedy recovery, pray for those who are fearful to have the peace of God" and to remember John 14:1: "Let not your hearts be troubled. Believe in God."
One of the cases that brought Singapore's number of coronavirus infections to a new high of 43 was a 71-year-old man who had visited PLMC, the Ministry of Health (MOH) announced last night (February 9). 
Classified as a local transmission, Case 41 had been unwell since February 1 and had visited a general practitioner twice, as well as a polyclinic. He was isolated on February 7 when he sought treatment at Tan Tock Seng Hospital's emergency department. Tests for the 2019-nCoV infection were confirmed the next day.
Before his hospital admission, he had been to a gathering at the Braddell Heights Residents' Committee and to pick up his grandson from the Kovan branch of Pat's Schoolhouse. He lives along Upper Serangoon Road.
No other information on the patient has been released, according to a statement by The Methodist Church in Singapore (MCS), the umbrella organisation over PLMC.
"The Methodist community in Singapore is united in praying for the patient's full and speedy recovery, and also for everyone who has been infected," said MCS.
"Please pray for God's wisdom and His Shalom to prevail as we work through this."
PLMC is the second local church to have a confirmed case, after The Life Church and Missions (Singapore) was reported to have five persons who tested positive for the 2019-nCoV virus. 
PLMC premises have been sealed for sanitisation in keeping with National Environment Agency (NEA) guidelines, and its Covenant Kindergarten is closed until further notice. Besides temperature screening and the recording of contact details for all visitors, the church is minimising all its meetings including small group gatherings.
"Please pray for God's wisdom and His Shalom to prevail as we work through this," PLMC urged its congregants via its Facebook page, adding: "Our God is above the virus, and He is in absolute control."
In a video message on the Facebook page of Methodist.SG, Bishop Rev Dr Chong Chin Chung, the head of the MCS, also issued a call for prayer on behalf of PLMC. Communicating via the MCS' Facebook page, he said: "I invite all Methodists in Singapore to unite with our brothers and sisters in PLMC to pray for peace of mind and stillness of heart as we trust in His plan.
"Please remember your pastors and leaders as they labour to maintain a safe environment for all to come to worship God.
"Pray for our brother who has been isolated in the National Centre for Infectious Diseases; may the Lord grant him comfort and strength as he rests and recovers.
"Keep our healthcare workers in mind as you pray alone, or in twos or threes, that the Lord will grant them wisdom and strength.
"We pray that members of PLMC will have peace of mind and heart as they continue their ministry to the world."
He concluded with a declaration of faith and a benediction, quoting from Psalm 29:10-11:
The Lord sits enthroned over the flood;
the Lord sits enthroned as king forever.
May the Lord give strength to His people!
May the Lord bless His people with peace!
If you have enjoyed reading Salt&Light...
We are an independent, non-profit organisation that relies on the generosity of our readers, such as yourself, to continue serving the kingdom. Every dollar donated goes directly back into our editorial coverage.
Would you consider partnering with us in our kingdom work by supporting us financially, either as a one-off donation, or a recurring pledge?
Support Salt&Light