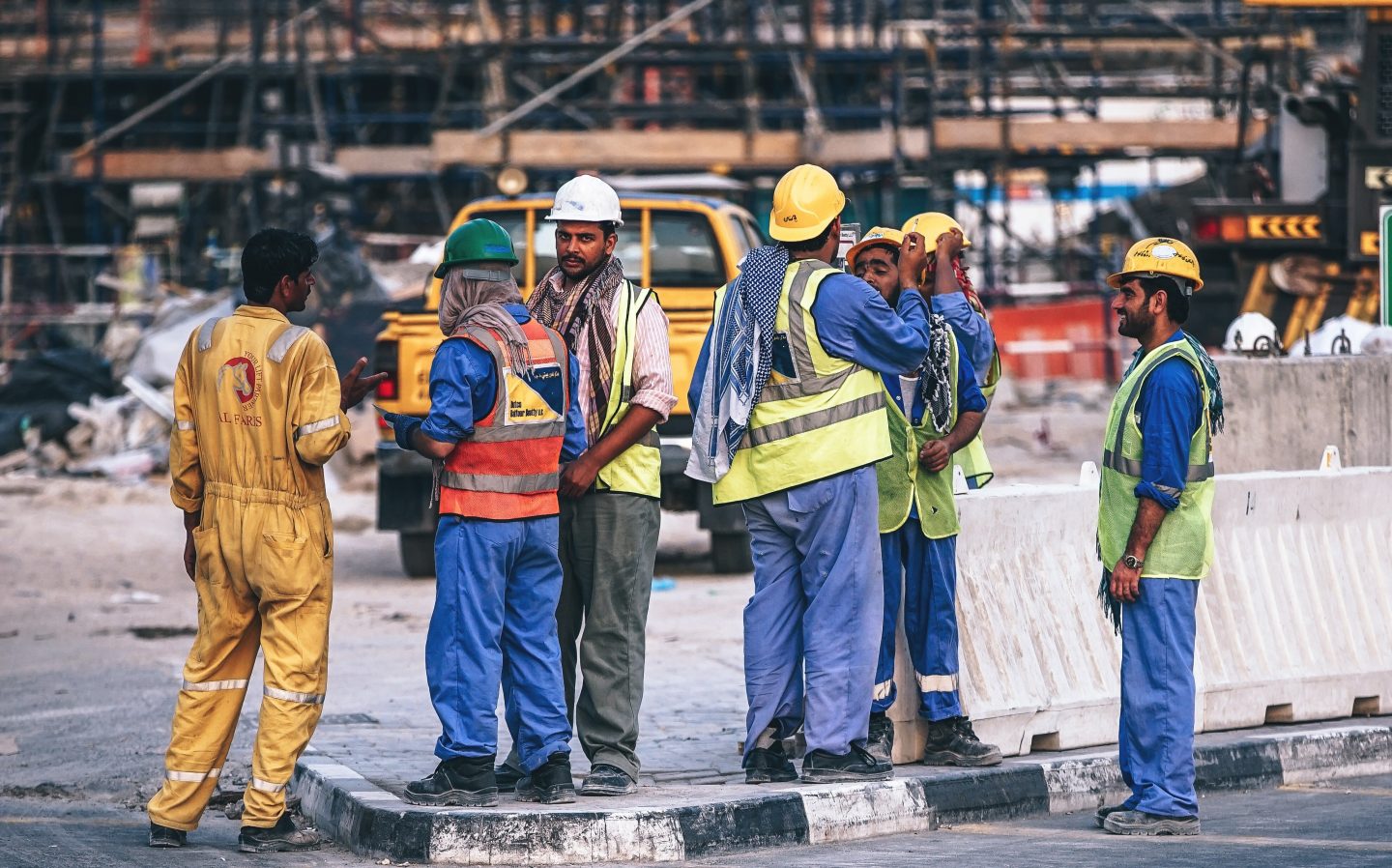 Photo by Fancycrave on Unsplash
A maid agency owner, a lawyer, a theatre practitioner, an anti-sex trafficking NGO leader, three seminary students.
These are just some of the seemingly disparate individuals brought together by a common conviction to serve the low-waged foreign worker in Singapore. 
Together they have written of the heartache, surprises and poignancy of working with migrant communities in a book, The Servant at the Fringes.
The book was launched yesterday (August 23) at the Singapore Bible College. 
Apart from lending insight to conditions that migrant workers face, the book looks at the work of Christians who have been quietly serving different groups of migrant workers  – from female domestic workers (FDWs) and male migrant workers, to trafficked women.
Serving at the fringes
Dr Calvin Chong, Associate Professor of Practical Theology at Singapore Bible College and editor of The Servant at the Fringes, was inspired to weave these narratives together after working alongside migrant workers and the volunteers who served them.
He has met many such individuals while serving on the board of non-governmental organisation, HealthServe, as chairman of the Casework and Social Services (non-medical) committee. 
"The stories of men and women across the generations who are leading the charge persuaded me that there could be a book about the Christian community at the fringes," Dr Chong said at the book launch.
When asked about the meaning behind the illustration on the book cover, he replied: "In the crowd, there are people trying to make a difference", referring to the two outstanding figures in red. 
Seemingly disparate individuals have been brought together by a common conviction to serve the low-waged foreign worker in Singapore. 
He hopes that this collection of stories will inspire other Christians to consider volunteering their time and services to the migrant community. 
Although the number of foreign workers in Singapore has been on the decline, it is still very much at the forefront of our societal consciousness. Though often lumped together under the umbrella term "foreign worker", the workers who are most at risk of ill treatment tend to be work permit holders.
Many millennials are at the forefront of volunteer work and advocacy, observed Dr Chong.
Yet, there is more to be done. 
"It is 'big work' – more than any one organisation can handle," said Dr Chong, referring to the multitude of changes the current landscape must undergo to alleviate the challenging conditions many migrant workers face. 
Heartbreak in our midst
The atmosphere in the Singapore Bible College lecture theatre was heavy as panellists at the book launch described the exploitation and poor conditions suffered by low-waged foreign workers. 
Lydia Bowden, one of the panellists and contributors to the book, recounted the heartbreaking stories she heard while working with FDWs who had run away from their employers.
What confused the foreign workers was when their abusive employers would hang crosses on their walls and go to church every Sunday.
These employers were not feeding their helpers adequately and forcing them to work incredibly long hours. What confused the FDWs was that their employers would hang crosses on their walls and go to church every Sunday.
Lawyer and book contributor Ronald Wong shared his experiences with defending male migrant workers involved in workplace disputes. Many are in the construction sector. Wong concluded that the problem lies, not with the law, but with human nature.
The situation is not all bleak, though. With a glint of hope in his voice, he said that society can evolve into one that "looks at migrant workers as human beings and not just as commodities".
HealthServe Executive director, Michael Cheah shared an anecdote relating to two foreign workers, one from India and the other from China.
The two workers met while they were injured, and from there developed an unlikely but enduring friendship. The workers, who have returned to their respective home countries, remain in contact over WhatsApp till today. 
"We form communities for the migrant workers so that these authentic communities can provide support for one another," said Cheah.
James Quek, the Executive Director of a maid agency, described how a group within the industry is working on a project that aims to transform the FDW industry by aligning monetary incentives with more ethical practices.
An urgent call 
Where does the Church come into play? Migration is embedded into the DNA and spiritual history of God's people, evident in many Bible stories about His people on the move, often facing persecution and difficult conditions.
So it is not unexpected that the Bible features several verses instructing believers to fulfil their duty to foreigners. Dr Chong pointed to Exodus 23:9 and Deuteronomy 10:19 as reminders to love the foreigner in our lands. 
Yet it is not solely a shared history of movement and migration that compels the Christian to care for the migrant workers in our midst.
Several New Testament scriptures also call for believers to love the strangers in our care (Hebrews 13:2 and Matthew 25:35).
When asked what further tangible steps could be taken, Dr Chong suggested more active participation and contact with migrant worker communities through events and initiatives, perhaps organised by churches or with established migrant-serving organisations.
For those who are not sure where to start, the final segment of the book provides three lists compiled by Dr Chong's students from his "Ministry to Migrants" course.
The students were challenged with coming up with activities geared towards making a positive difference in the lives of migrants.
The activities could be used as inspiration for those seeking to start engaging more actively with foreign workers, said Dr Chong. 
Ultimately, our efforts to befriend and aid the "invisible" within our midst is an answer to the call in John 13:35: "By this all people will know that you are my disciples, if you have love for one another." 
In a quote she adapted from Tim Keller, Bowden added: "Deep social conscience and a life poured out to the poor is the inevitable sign of real faith and a true connection with God." 
The Servant at the Fringes was published by Singapore Bible College as part of the 60th anniversary of their School of Theology (English). The book ($15) is now available at Singapore Bible College Business Office: 9-15 Adam Rd, Singapore 289886. 
If you have enjoyed reading Salt&Light...
We are an independent, non-profit organisation that relies on the generosity of our readers, such as yourself, to continue serving the kingdom. Every dollar donated goes directly back into our editorial coverage.
Would you consider partnering with us in our kingdom work by supporting us financially, either as a one-off donation, or a recurring pledge?
Support Salt&Light