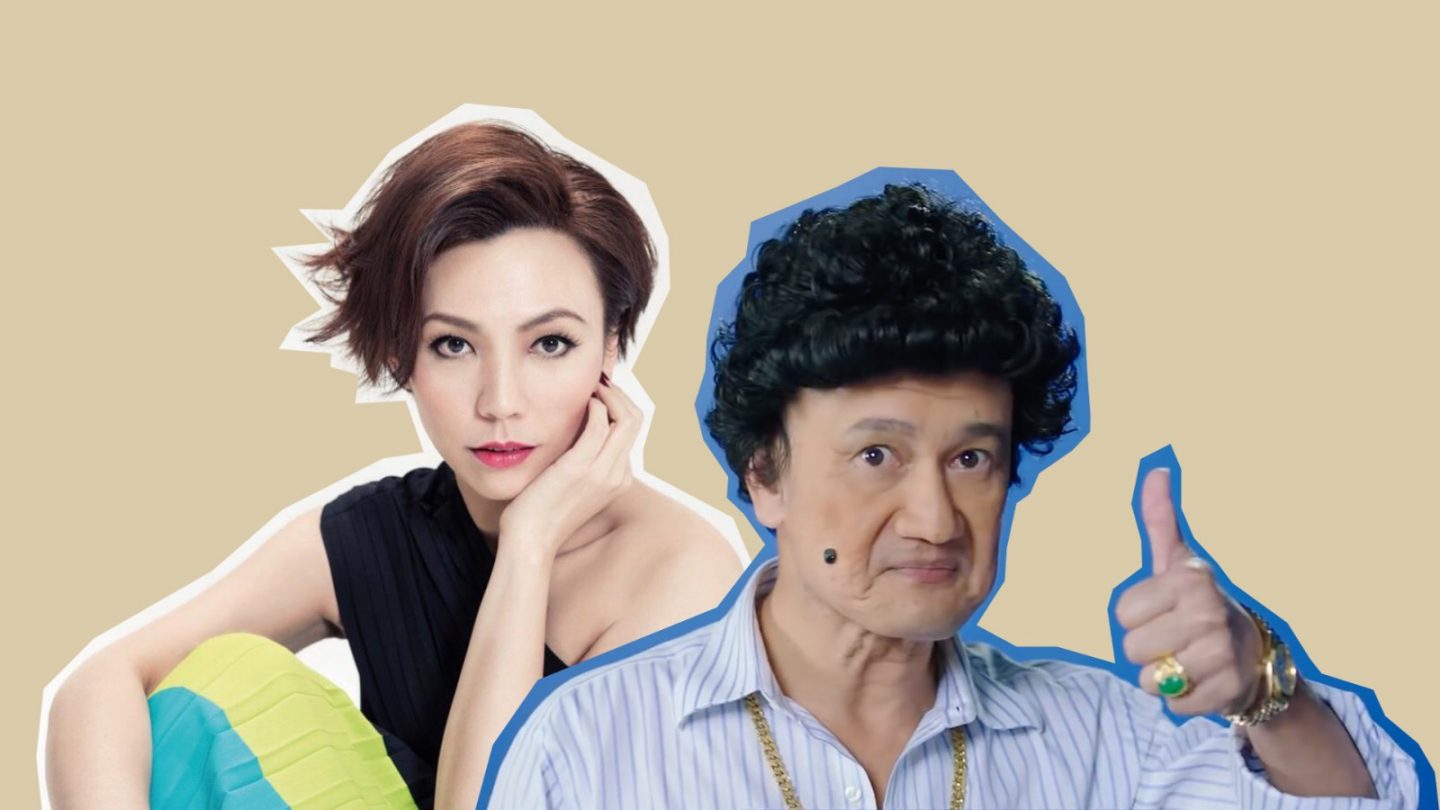 "Fear is a stronger virus than COVID-19," said Jeff Cheong from Tribal Worldwide Asia, whose team produced the Gov.sg videos featuring Kit Chan and Phua Chu Kang to counter fear with solidarity. Artwork by Thir.st.
Two of the most iconic faces on Singapore screens are back.
Kit Chan and Phua Chu Kang, aka Gurmit Singh, have joined in the nation's battle against COVID-19.
"As Christians, we are secure in our knowledge that God oversees all."
Singer and headliner of Snow.Wolf.Lake and Forbidden City, Kit Chan, known among Singaporeans for her rousing rendition of NDP favourite, Home, lends her voice to Gov.sg's newly released music video, "Together, we can".
In a message through Salt&Light, Kit said: "For all those brave men and women in the frontlines, I want to say a big THANK YOU from the bottom of my heart. Your selfless dedication and professionalism are inspiring. You encourage us all to be a little braver and stronger.
"You remain in our prayers," she added.
 The two-minute video, with its core message, "We remain undivided", takes viewers across poignant images of Singapore and shows citizens of all ages weathering the difficult season through mutual support and acts of love.
The song, performed by Kit and 梦FM, was composed by Ken Lim and arranged by Bang Wenfu, with Jim Lim 林倛玉 on drums and bass.
"I believe we can only cast out fear with love," Jeff Cheong, who heads Tribal Worldwide Asia which conceptualised the video, told Salt&Light.  
"Fear is a stronger virus than COVID-19 … but as people recalibrated, we saw an uprising of support from the community."
"This song is a reflection of the brave acts of love happening on-ground with many people stepping forward to stand alongside our frontline workers from healthcare, to transport, to cleaners, to contact tracing, to scientists working round the clock.
"Fear is a stronger virus than COVID-19. It is the unknown that caused the panic situation we all witnessed.
"But as people recalibrated and saw how the Singapore system sprang back into shape overnight, we saw an uprising of support, compassion and goodwill from the community.
"Working very closely with MCI, who led in the comms, we chose 'Together' the theme song for NDP 1999. It was rearranged with new lyrics and brought to life by Kit Chan and Dream FM."
Kit added: "As Christians, we are liberated from the fear of death and panic over the loss of control in our lives. We are secure in our knowledge that God oversees all.
"This means that outside of all the sensible and practical measures we ought to take in this fight against COVID-19, we should also be able to rest in our Father's care and plan for us.
"Let's take this opportunity to be that calm beacon of hope and joy amidst all the uncertainty, and help shine a light in the dark."
SAR-vivor rap gets COVID-19 update
In another Gov.sg video released this week, the famous yellow boots and tight perm are back on TV in the form of everyone's favourite contractor, Phua Chu Kang.
With his trademark Singlish and heartland humour, Phua Chu Kang, played by actor, comedian and Gold 905FM deejay Gurmit Singh, gets serious about COVID-19, reminding viewers: "Don't play play."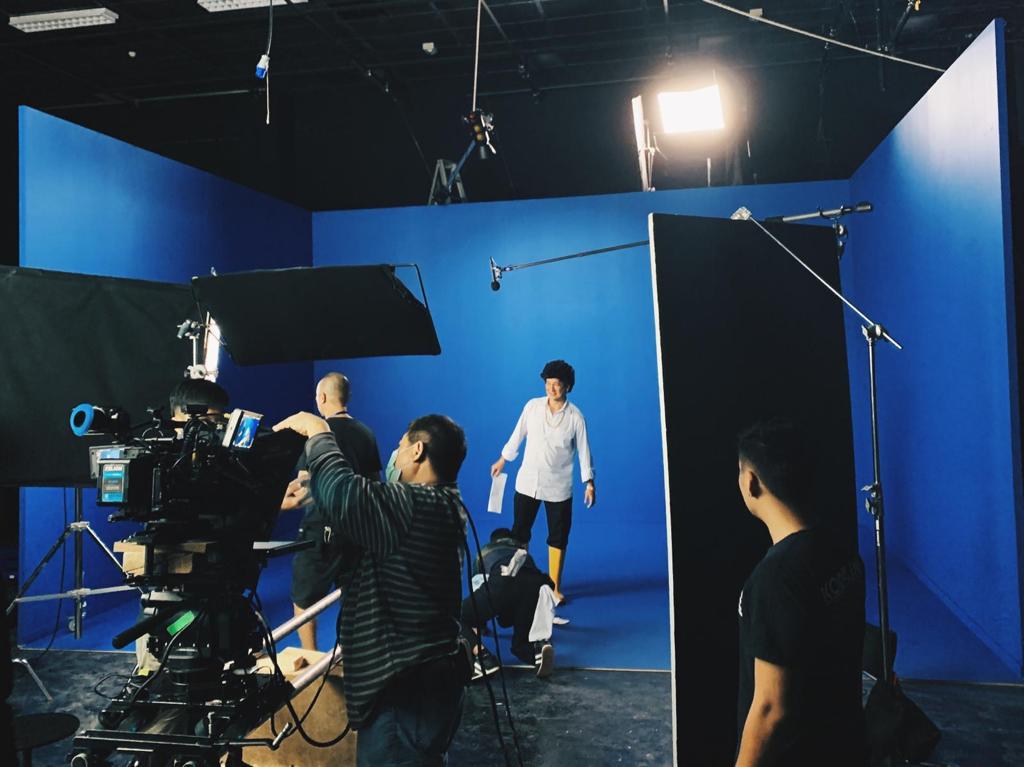 Phua Chu Kang, who takes viewers through steps to maintain good hygiene, avoid infection and be socially responsible in the two-minute Gov.sg video, quipped: "If someone says you are hot … it's not a good thing."
"This is my greatest security, that we can find rest in His love and provision."
On why Phua Chu Kang was chosen to headline the Gov.sg video, Cheong, whose team also produced the spot, said: "We saw many people posting the old video of PCK's (SAR-vivor rap in 2003) and we thought the connection was vital to help people to relate. Plus we really like working with Gurmit."
The video went live within two days, from brief to shoot to post production.
Gurmit has shared his testimony in churches in Singapore and Malaysia, often giving thanks for God's providence in his media career and life.
He became a Christian after his sisters invited him to a Reinhard Bonnke rally. "I heard a voice saying, "Would you like to be My child?" and I just knelt down and surrendered my life to Jesus," he said in a testimony at The New Covenant Church in Damansara Kim. 
"He has been so faithful and so much a part of our lives. Amidst all the challenges and everything in life, this is my greatest security, that we can find rest in His love and provision," he said in his testimony.
If you have enjoyed reading Salt&Light...
We are an independent, non-profit organisation that relies on the generosity of our readers, such as yourself, to continue serving the kingdom. Every dollar donated goes directly back into our editorial coverage.
Would you consider partnering with us in our kingdom work by supporting us financially, either as a one-off donation, or a recurring pledge?
Support Salt&Light