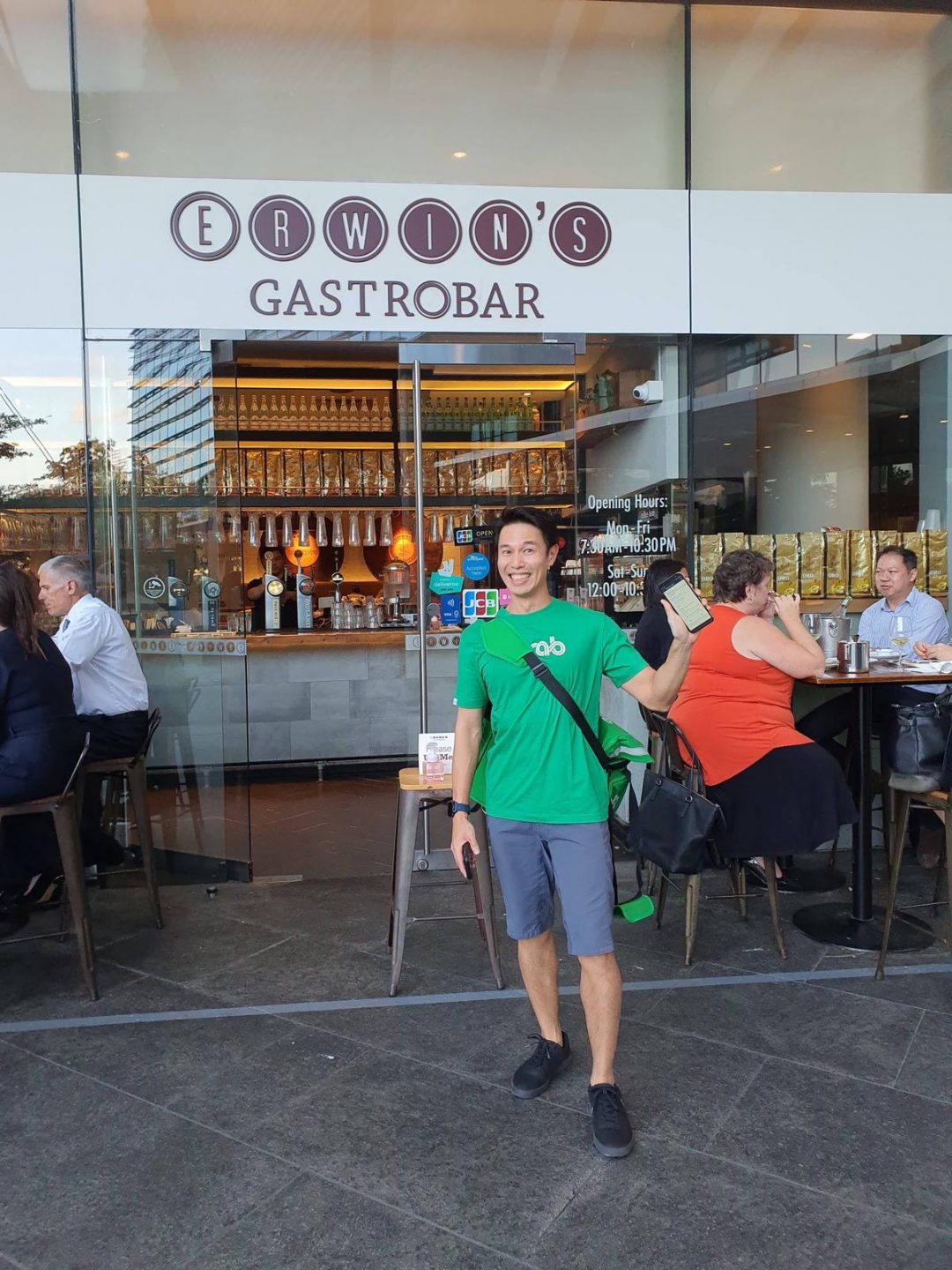 Despite worries about their high exposure to crowds, GrabFood drivers are continuing to serve the community, said group head Reuben Lai (pictured), who expressed appreciation to the drivers by helping to shoulder bags and deliver food together with them. All photos courtesy of Reuben Lai.
Leaders at ride-hailing service Grab got in their cars and personally took to the streets today (February 19) to help their GrabFood drivers make deliveries.
This was a show of solidarity and empathy for their drivers who continue to pound the streets in order to keep life as normal as possible for Singaporeans during these difficult times.
As their food delivery partners interact with many people on a daily basis, especially now that more are opting for food delivery to avoid crowded areas, "we saw and heard that many of the drivers are worried, yet they continue to serve the community", said Reuben Lai, head of Grab Financial Group. 
"What's most important is for us disciples to be bold and courageous to step up and contribute for such a time as this."
Apart from this show of support, Grab is also offering their drivers and delivery partners financial coverage should they fall ill, a decision that was made in consideration of their drivers' high level of exposure to crowds, which makes them vulnerable, said Lai.
Last Friday (February 14), the company launched GrabCare –a round-the-clock, on-demand service for healthcare professionals travelling to and from hospitals.
About 2,000 driver-partners have volunteered to provide on-demand transport services for healthcare workers to increase their likelihood of getting a ride before and after their shifts.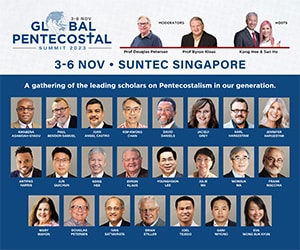 If GrabCare drivers should be diagnosed with COVID-19, they will be given $1,000 to tide them over. Grab's other drivers and delivery partners will receive $500 should they fall ill, said Lai, adding that these funds are intended to help protect their livelihoods.
"Grab is blessed with leaders, Christian and non-Christian alike."
"Many of our drivers may not have critical illness insurance coverage. Experiencing prolonged illness can be extremely disruptive to their monthly income," said Lai. "To cover them during this period, GrabInsure and Chubb have pledged $1 million to protect Grab drivers and delivery partners in Singapore."
Lai, who attends Saint John's-Saint Margaret's Church, said as a leader, he looks for opportunities to be a good steward of the resources that God has provided so as to "actively contribute to society and allow our Grabbers to be instruments of God's provision, love and mercy".
He added: "Grab is blessed with leaders, Christian and non-Christian alike, who have very good values and truly want to make a difference in the lives of the communities that we serve. We are also blessed that God has given us the resources and platform to do so at scale.
"What's most important is for us disciples to be bold and courageous to step up and contribute for such a time as this."
Grab was the first ride-hailing service to announce extra care for healthcare workers. Gojek also announced yesterday that it has partnered with public acute hospitals here to provide healthcare workers and medical professionals with ride vouchers of $10 each.
"Thank you for risking your lives": 1,000 notes of appreciation delivered to healthcare workers
"No battle is too hard for our Lord": Bishop Rennis Ponniah on impact of COVID-19 on the Singapore Church
If you have enjoyed reading Salt&Light...
We are an independent, non-profit organisation that relies on the generosity of our readers, such as yourself, to continue serving the kingdom. Every dollar donated goes directly back into our editorial coverage.
Would you consider partnering with us in our kingdom work by supporting us financially, either as a one-off donation, or a recurring pledge?
Support Salt&Light