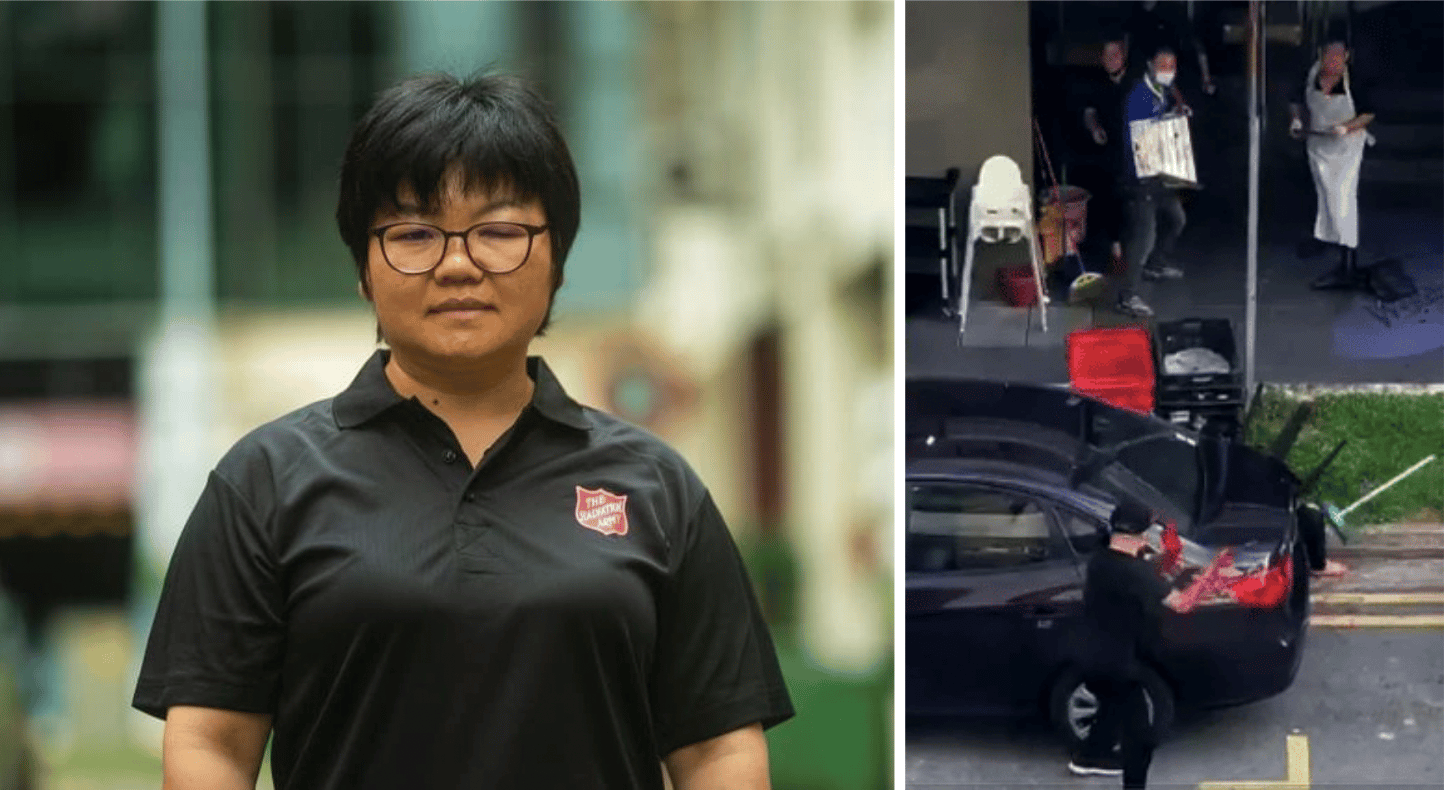 In the days after her estranged husband savagely attacked her with a chopper in public, Han Hongli seethed with anger and bitterness. "I truly hated him. I even felt the hate in my bones," she told Salt&Light frankly. Photo of Hongli by the Thirst Collective.
In the days after her estranged husband savagely attacked her with a chopper in public, Han Hongli seethed with anger and bitterness.
His brazen attack, which was covered by multiple local news outlets and went viral on social media, left her bloodied with a severed finger, a blinded left eye and more than 40 slash wounds to her body.
If not for the intervention of passers-by, who had hurled plastic chairs and dustbins at the attacker and fended him off with ladders, the assault would have likely cost the 42-year-old Chinese national her life.
"I truly hated him. I even felt the hate in my bones," she admitted to Salt&Light in Mandarin, some eight months after the incident along Beach Road on April 14.
"Why me?"
That fateful day had started out like any other day for Hongli, who had come to Singapore to work in 2016.
While in the kitchen at her workplace, a steamboat restaurant, preparing for a big event the following day, a colleague informed her that there was someone outside looking for her.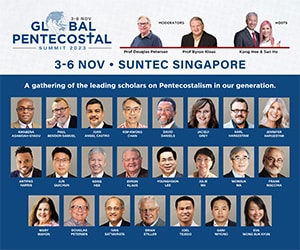 "The moment I saw him, I knew that was it. Something bad is going to happen," said Hongli, who is separated from her husband.
"Some people commit crimes – beating others up, robbing others – why not them? Why me?"
If she had known he was carrying a knife, she would have made a dash for it right away. But by the time she caught sight of the silver glint, it was too late. "He had already caught me by my hair. Then everything unfolded."
As she lay in the hospital alone with her injuries, anger morphed into relentless thoughts of suicide. Then a nominal Christian, she badgered God about why this had happened to her.
"I've worked so hard all my life. Since young, I've not done anything to harm anyone. I've not let anyone down. Some people commit crimes – beating others up, robbing others – why not them? Why me?" she lamented. 
At this lowest valley in her life, she thought that God had forgotten about her, or worse still, abandoned her. Yet little did she know that He was about to show her His love.
Church is for old women
During her first operation, as she lay face-up under the bright surgical lights, she saw a vision of angels surrounding her and watching over the procedure.
"I couldn't see their faces but I saw their white wings moving. I didn't know if they were real at first. It made me feel quite childish," she admitted.
Though she had her doubts about what she had seen, she later met someone who would help her grow more confident that those were indeed angels sent by God.
That someone was Eric Lee, a volunteer manager from The Sojourn Programme. Run by The Salvation Army, it seeks to address the needs of the migrant worker population in Singapore.
In particular, it journeys with migrants who are injured by providing them with temporary shelter, physical therapy rehabilitation sessions, counselling, mental wellness programmes and support for their medical expenses. 
After reaching out to her in hospital, Eric visited Hongli regularly and accompanied her for doctor appointments. Through him and other volunteers, she also learnt more about the faith that she had for the longest time pushed to the back of her mind.
Before this crisis, her main focus had been to earn as much money as she could so that she could provide the best life for her two schooling children in China, who are 20 and 17.
"That time, I knew Jesus was in my heart but I wasn't very intentional about my faith. I thought, wait until I'm older with nothing to do then maybe I'll go to church more often and fellowship with people. That's for people with nothing better to do – like old women. Not me. I'm young. I need to earn money. Why should I waste my youth in church?" she said.
However, the more she spoke with the Christian volunteers who journeyed with her, the more she was reminded of God's unconditional love for her.
"At one point in time, I was so depressed that I wanted to commit suicide. But I realised, wow, if Jesus loves me so much that He would send me His angels and many kind people who helped me, how can I think that I cannot live, or that life has no meaning?" she said.
Moved by this new understanding, she rededicated her life to Christ and committed to learning more about Him. Gradually, she stopped having suicidal thoughts.
She said gratefully: "Through my interaction with Eric and the other volunteers at The Sojourn Programme, I found my way back to God's family. I'm very grateful. God loves me so much."
Let God heal me
Nevertheless, Hongli still had to grapple with the severity of her injuries. Losing her eyesight in her left eye was the toughest.
"If Jesus loves me so much … How can I think that I cannot live or that life has no meaning?"
Doctors told her that her retina was so damaged that she had only a 5% chance of regaining her eyesight even with a donated cornea. 
"When I heard this, I was devastated. Up until that point I had held out hope that I would be able to see again, even if it was a little bit," she said.
Grieved and disappointed, she remained quiet for five minutes. Then she made up her mind. She would not do the cornea transplant.
The cost of the operation, which was estimated to be between $10,000 to $20,000, was too much for a mere 5% chance of success, she reasoned.
Even though she knew that there would be kind souls who would help her out with the costs – she started an online fundraiser for her medical bills which has received more than $100,000 – she did not want their money to go to waste.
"I decided to put my eye in God's hand. The Bible that says God can heal the blind. So let God heal me," she said. 
Though she has yet to regain healing in her eye, she realised that God has provided for her in other ways. For example, she has developed the confidence to move around on her own. And even when people stare at her now, it does not bother her anymore.
"Praise God. He gave me this strength to overcome this. You see, my character now is so carefree and optimistic. I thank God for the strength He gave," she said.
She has also seen how God restored the strength in her hand, which had been severely injured. Initially, doctors had given her little hope of regaining any functionality in it.
With surgery to reconnect her nerves and physiotherapy, however, she is now able to grasp objects and lift up to 2kg. "I can even wrap dumplings now!" beamed Hongli, who is now staying at a temporary shelter by The Salvation Army.
Stepping toward forgiveness
These little miracles, along with the knowledge of God's unconditional love for her, has allowed Hongli to take a step towards forgiving her estranged husband, who was charged with attempted murder on April 16.
"He wants me dead, why should I pray for him? If he dies, good!"
It is not an easy thing to do. In Hongli's eyes, he is unrepentant. "When he attacked me, I begged him not to chop me to death, you know? I said, what would happen to our children? But he didn't stop. If he had regretted his actions, he would have stopped after the first slash," she said tearfully.
When a Christian friend urged her to pray for him, she had initially retorted: "Why should I? He wants me dead, why should I pray for him? If he dies, good!"
But on her birthday – the day of the interview with Salt&Light – she resolved to take steps to forgive him, starting with praying for his repentance. 
"I pray that he will realise his wrong. I hope someone will share the Gospel with him to let him know God too," she said.
"Forgiveness … I haven't gotten there yet," she admitted. "But from today I want to slowly forgive him and what he did to me.
"Without God, without knowing the Bible and all the instances in which God forgave, without the strength God has given me, and if it's only dependent on me, I definitely can't.
"If it were up to me, I wouldn't forgive. I would still hate him and think of revenge.
"But because of God, all my bitterness, my hatred, my grudges … All of it is gone."
"God is better than I can imagine"
Eight months after she was catapulted to the lowest point in her life, Hongli today finds herself a different person than she was before.
Once self-reliant and assured of her own abilities, she now relies on God in everything that she does.
"Even when I say 'I can', the strength to do so is from God. And even in times when I don't know it, God is still giving me strength," said Hongli, who now spends her time helping out at The Salvation Army, which has been a great blessing to her.
As she continues to heal and recover, she hopes to share her story and encourage others to see that God is real.
"Many non-Christians would probably discount my encounters as inconceivable, but I really saw God and really encountered Him. Only after my injury did I really, truly, know God," she said.
"The Bible says to taste and see that the Lord is good. Blessed is the man who takes refuge in Him (Psalm 34:8). At the end of the day, our God is even better than I can imagine."
---
Since August, The Salvation Army (TSA) has provided Hongli with a roof over her head, counselling, physiotherapy, TCM treatments and daily meals. To give back, she would like to help others by appealing for funds for TSA's temporary shelter.
For more information and ways to support, please contact Javier at [email protected] or Angel at 6555-0243.
---
RELATED STORIES:
"I've never known forgiveness like this": He crashed a car and killed their daughter but they loved him still
---
If you have enjoyed reading Salt&Light...
We are an independent, non-profit organisation that relies on the generosity of our readers, such as yourself, to continue serving the kingdom. Every dollar donated goes directly back into our editorial coverage.
Would you consider partnering with us in our kingdom work by supporting us financially, either as a one-off donation, or a recurring pledge?
Support Salt&Light