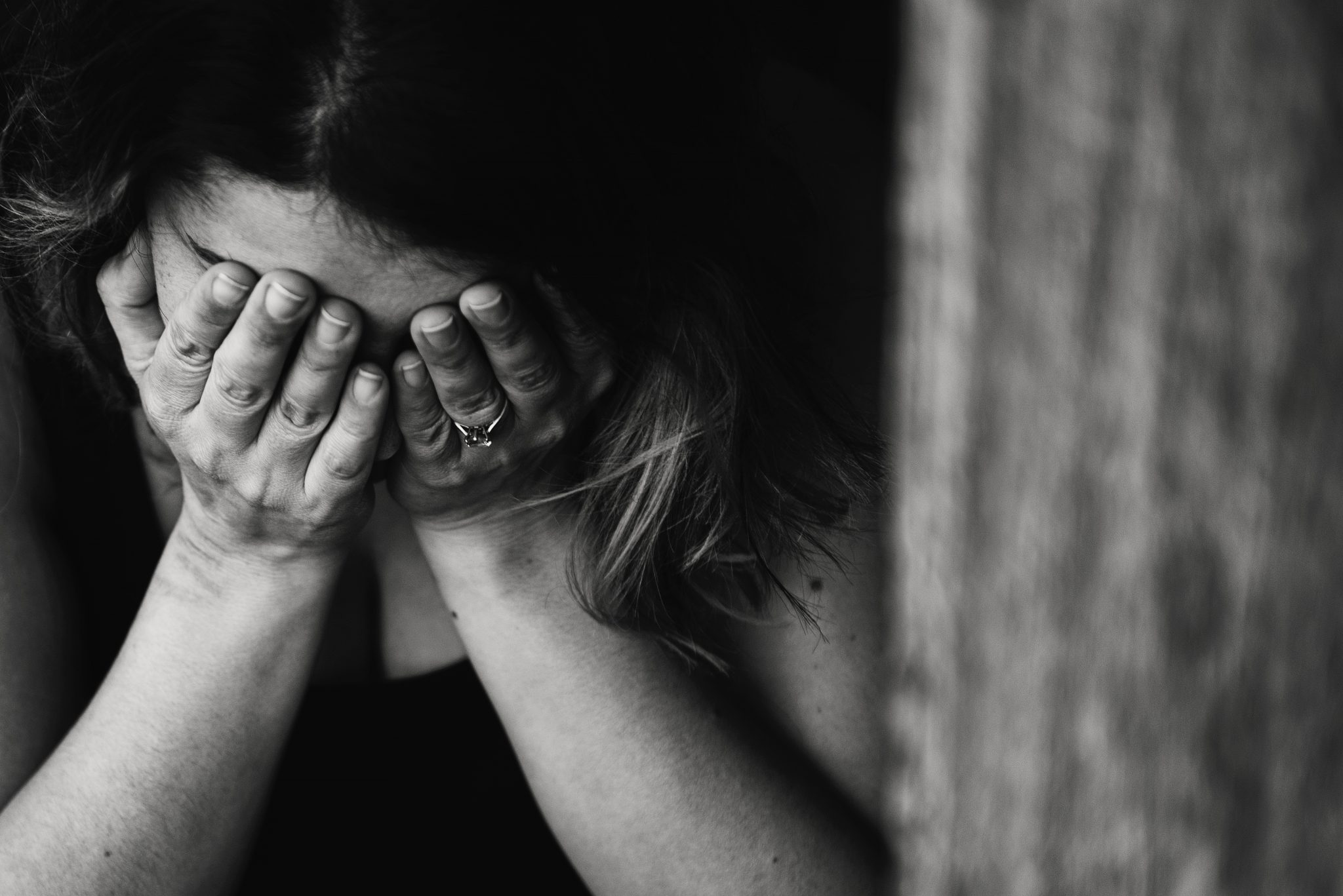 Evidence has shown that when victims are not dealt with sensitively, they often feel unheard and find it difficult to heal from the trauma. Photo by Kat Smith on Pexels.
Dr Nicole Ong is no stranger to stories of trauma. The lecturer at Nanyang Technological University (NTU) did her research in literary trauma studies, where trauma theory and narrative studies intersect.
"I examine war fiction from World War II. Accounts of sexual assault and rape are not new to me because of the victims' testimonies that I study."
Dr Ong and her team hope the Church will be better able to support sexual assault victims and deal with perpetrators.
Yet when two friends confided in her separately a few years ago that they had been sexually groomed by leaders in their churches, leading to one being sexually harassed and the other sexually assaulted, Nicole, 35, was shocked.
"I was taken aback that there was a whole aspect to sexual assault I never knew about, even though I'd studied trauma theory for a long time. Sexual grooming and sexual assault that was not 'clear-cut' rape were new to me."
"I was devastated by how much abuse of this nature had broken my friends and how their churches didn't know how to support them." 
"But I, too, didn't know what a biblically-based response to these victims should look like, despite being a Christian all my life."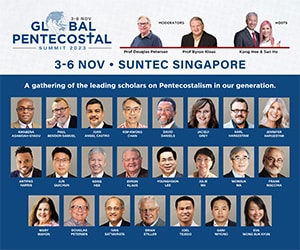 Previously a book editor with Graceworks, a Christian publishing company, Nicole decided to float the idea of writing a book for pastors and church leaders to better understand the experience of victims of sexual trauma.
Assault on the Body: Sexual Violence and the Gospel Community was born nearly two years later. The book, which is the work of six editors, comprises raw, first-hand victim accounts and contributions by pastors and professionals who journey with such victims.
But Nicole and her team hope the toolkit is just the start of a journey for the Church.
Uncovering assault in churches 
When Nicole first mooted the idea for the book with the team of editors, she came to realise that her experience as a confidante to friends who were victims of sexual assault was not an isolated one.
Raphael Zhang, whom Dr Ong has known since their university days, had a similar experience. Now a counsellor at Indigo & Co, an organisation that offers professional mental health services, training and consultancy in gender and sexuality issues, he was in his 20s when he found out that a close friend was sexually assaulted by a church leader.
"When my friend told me, I had no idea how to respond. I had been a Christian for a while but I realised I had no handles or paradigm of what to say beyond silence," said the 38-year-old, who is one of the six editors of the book.
"Up to that point, we had only heard from victims. But pastors were equally broken about it."
His friend's church did conduct an inquiry into the matter but the leaders, not schooled to handle such matters, did not end up being very helpful.
"It was not that their intentions were wrong. They just didn't know enough, didn't know what they didn't know. A lot of the statements made were quite re-traumatising.
"It felt like this was a very preventable sort of problem. We just had to educate the body of Christ to provide better care to victims."
As Nicole and Raphael's burden increased, they decided to conduct a series of focus groups to get an idea of how widespread the problem was.
Some 10 churches across denominations were involved. The leaders were asked about their experience dealing with sexual assault cases. What the team uncovered was heart-breaking.
"Up to that point, we had only heard from victims. But pastors were equally broken about not knowing what to do as well," said Nicole.
Added Raphael: "I left so heavy-hearted. There was such a felt need. They just didn't know where to go for help."
God sees the pain
What the team did not expect either as they started to put the book together was how quickly things would fall into place.
Said Raphael: "We had thought: Where would we find the people? But when we started, they came in from everywhere. People knew people and they introduced us."
"Many victims wondered if their pain mattered to God."
"I was so moved by God's providence and the pace at which He provided. I learnt that God wants to move through His people. He wants to work through our obedience."
Added Nicole: "It took four months. I had never seen God answer my prayers so quickly. It felt like God really wanted this to happen."
The timing of the book was all the more miraculous to her because she had wanted to produce a book like this much earlier but "it was a closed door". She realised that, had she embarked on the project then, many of the book's contributors would still have been in the midst of formulating their responses to sexual assault victims.
"They would not have been equipped to write for us. But once they were ready, God brought them to us."
"For many years, I have heard a lot of victim stories. It felt like they were screaming into the abyss. They were very isolated. Many victims wondered if their pain mattered to God.
"But the speed at which this project moved shows that He is the God who sees them (Genesis 16:13). God cares."
Next steps 
The team plans to give a copy of the book to every church in Singapore and has raised enough funds to do this. 
"The speed at which this project moved shows that He is the God who sees the victims."
Their hopes for the book are many but at the crux is helping churches recognise the deep pain of sexual assault victims.
Said Nicole: "The damage done is like the emotional equivalent of being run over by a car. It can destroy a person's inner world extensively."
"Once people realise sexual assault is a real wound, then we can think about what constitutes a biblical response to that pain and injustice."
The team hopes the book will then begin equipping the Church to help victims cope after the assault. That is vital.
"Every unhelpful response can re-traumatise the victim, on top of the trauma from the sexual assault that they are already dealing with," Raphael explained.
"Statements like 'How could someone like you let this happen?' can be very hurtful because it is as though it is their fault that they couldn't prevent someone else from assaulting them.
"That the church community can be one of the places that sexual grooming and sexual violence can thrive is devastating to me."
"Or 'Why didn't you just say no?' which doesn't account for the power imbalance that may have existed in certain cases, especially if the perpetrator is a respected leader in the community.
"Even the belief that sexual assault only means rape is damaging."
That is why there is a chapter for first responders (Chapter 11) and one on helping victims process their trauma (Chapter 14).
The team also hopes the book can help churches prevent future assaults. The entire third section of the book deals with protecting children and youths, while Chapter 27 is dedicated to how the church can set up safeguarding policies.
Said Raphael: "I've learnt that church communities can be one of the places that sexual grooming and sexual violence can thrive. That is devastating to me.
"I hope and pray that the Church body will learn how to recognise, prevent and respond to the multi-layered dynamics of sexual grooming and sexual violence."
How trauma affects victims: Why we need to understand trauma and a toolkit for the long haul 
If you are interested to learn more about how to recognise, prevent and respond to sexual assault, come to the book launch.
You will be hearing from a survivor of sexual assault, and various pastors and church leaders who will share about:
How to provide support to victims
How to create a safe space in our churches
Policies on preventing and responding to sexual assault cases
How to manage sexual assault cases in church
Ministering to perpetrators
If you are unable to make it but are interested in resourcing your church with more information, please reach out using this form.
Date: April 22, 2023
Time: 7pm-9pm
Venue: Church of Our Saviour Chapel (Level 4)
                130 Margaret Drive
                Singapore 149300
Cost: Free
Click here to register (registration closes April 16, 2023)
About the organiser:
Graceworks is a ministry that promotes relational transformation in the church and society through training, mentoring and publishing. In training, they equip people to live out relationally healthy lives in the church and in the world. They also train mentors and run mentoring groups to help followers of Jesus grow in Christlikeness. In publishing, they bring to life books that promote spiritual friendships and connect the Word of God with the issues of daily life.
---
RELATED STORIES:
Raped by seven men at 15: Joy Tan-Chi Mendoza on forgiveness and hope in Christ
Breaking the silence: A foreign domestic worker and rape survivor's story of healing
How a victim of childhood abuse found the healing to minister to others in Thailand
If you have enjoyed reading Salt&Light...
We are an independent, non-profit organisation that relies on the generosity of our readers, such as yourself, to continue serving the kingdom. Every dollar donated goes directly back into our editorial coverage.
Would you consider partnering with us in our kingdom work by supporting us financially, either as a one-off donation, or a recurring pledge?
Support Salt&Light