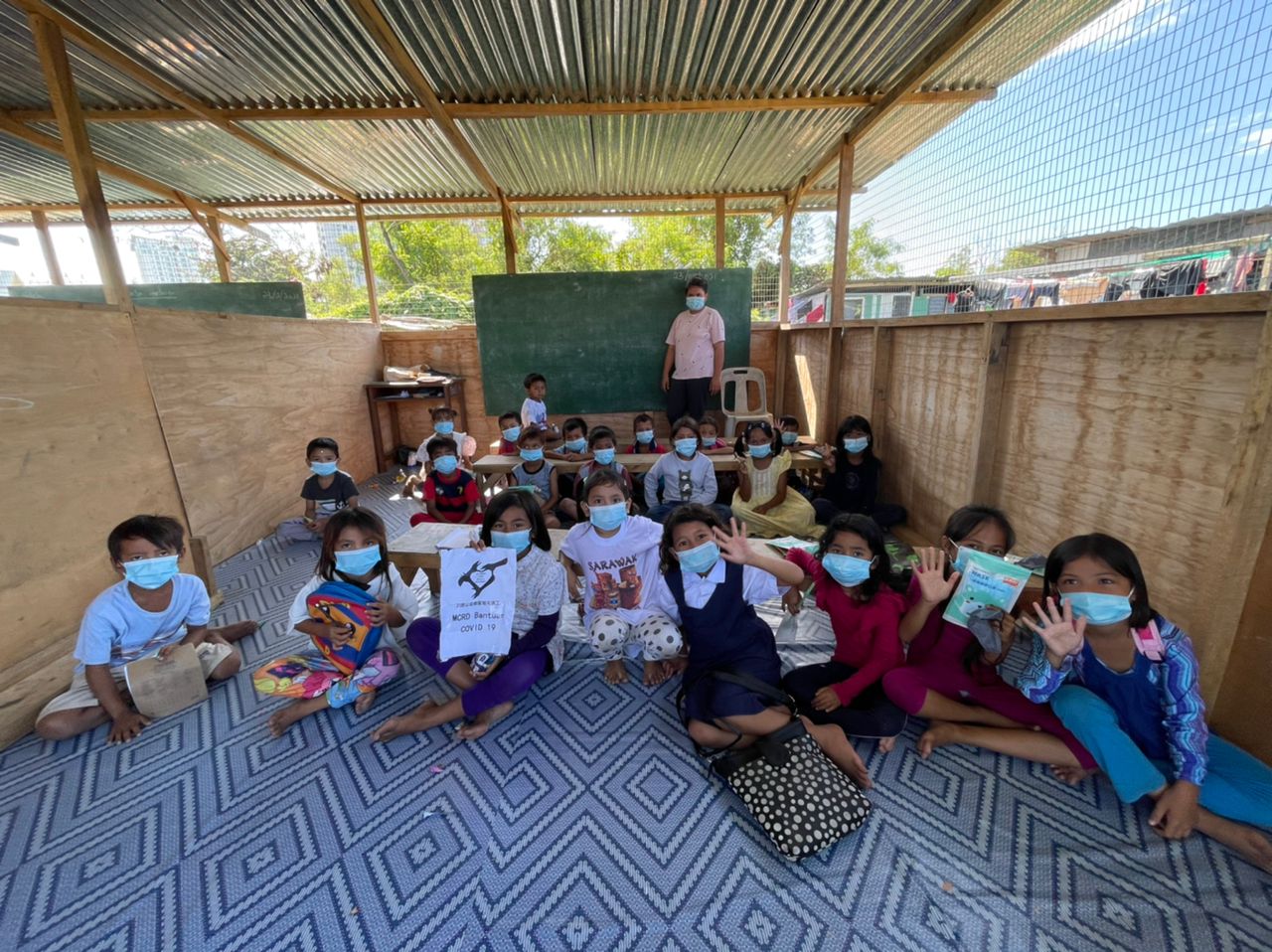 ElShaddai Centre provides children from stateless, migrant or refugee communities with something rare and often inaccessible to them: education. Photos from ElShaddai Refugee Learning Centre and Faithour.
It's a quiet Thursday morning, but ElShaddai Refugee Learning Centre's administrative office is buzzing with activity.
On the porch, two men are unloading boxes of dry groceries from a van. Inside, primary school head Madame Gan Whye Ying has her head bent over a thick file, glancing every so often at a tablet displaying CCTV screens of the premises.
Around the back, two women are cooking up a mountain of meehoon goreng in an equally enormous wok – a simple, filling lunch for the pupils provided by the centre.
Rising above circumstances
ElShaddai Centre provides children from stateless, migrant or refugee communities with something rare and often inaccessible to them: Education. The NGO is an alternative learning centre and an implementing partner of UNHCR.
As of end January 2022, there are some 181,510 refugees and asylum-seekers registered with UNHCR in Malaysia. At present, there are 18 ElShaddai learning centres located in Selangor, Kelantan, Pahang and Sabah serving 1,400 children from marginalised communities.
Some are preschools, some primary or secondary schools. There's even an Accelerated Learning Programme Centre for children who need to catch up to their age-appropriate education level, and an online e-graduate programme for those who wish to pursue a diploma.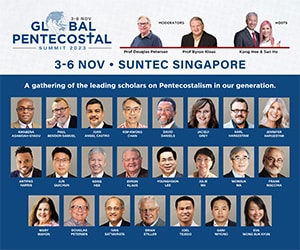 ElShaddai Centre follows the Cambridge curriculum but adapted to the needs of the communities. For instance, classes are not set according to age but education level, meaning children of different ages often end up in the same class.
"Our primary school here in Klang has around 600 children aged 6 to 16 years, with 140 on the waitlist. These numbers keep changing; every day or so we get an enquiry. We have never advertised a new school year, it's just word of mouth," says Mdm Gan Whye Ying, Head of Primary at ElShaddai Refugee Learning Centre Klang.
It's an interesting setup, and extremely organic. The 600 children at this primary school are split into morning and afternoon sessions, with "classrooms" located at various churches, halls or spaces in the surrounding area, basically any premise that opens its doors.
Diverse cultures
ElShaddai Centre takes in children regardless of religion or ethnicity; there are over 22 people groups currently represented. They come from Myanmar, Pakistan, Sri Lanka, Indonesia, Cambodia, Afghanistan and India, among others. All of the centres are currently full, and many have a waitlist.
"It's heart-breaking when we have to turn children away simply because we don't have the space, resources or capacity to take them in. Every rejection often means a year lost in the child's education, and the pandemic has already meant so many are far behind," says Mdm Gan.
In her sixties, Mdm Gan is a quiet, humble lady with an unmistakable air of authority. She first joined as a volunteer in 2010 before joining the team as a teacher. She has been head of the primary school since 2013, a post she hesitantly took up after her mentor and predecessor had to step down due to health reasons.
"I remember crying in front of everyone, saying I wouldn't be able to do it. But Andrew Ng, the founder of ElShaddai Centre, told me it would just be temporary and they'd find a replacement soon," Mdm Gan remembers with a laugh. It's been nearly a decade, and her post hasn't changed.
"It's really God's grace that has taken me through the years. What keeps me going is a passion for the work. I'm also always encouraged when I see the progress our children make. I love to teach children, so I'm always impressed by how far they go when given the opportunity."
Window of opportunity in a land of hardship
ElShaddai Centre's children and their families don't have an easy life here. Many move to escape persecution, conflict, repression, natural and human-made disasters or other situations that endanger their lives, freedom or livelihoods.
According to World Bank estimates, there could be up to 3.5 million migrant workers in Malaysia, while stateless communities are unknown in number.
At this primary school, school fees are RM50 per month – an affordable amount for most parents. It's about making quality education accessible, says Cassie Seow, the centre's head of communications.
She also explains that pupils wear uniforms similar to Malaysia's national school uniform for a simple reason: To decrease the chances of being stopped by authorities on their way to or from school.
"There have been stories where official authorities make it extremely difficult for these children and families. Knowing that these communities have everything to lose if reported or arrested, it's common to hear of attempts to extort huge sums from the families, even up to RM5,000," says Cassie.
ElShaddai Centre tries to limit these encounters by providing transportation for some of their children, but there simply aren't enough vehicles or drivers to go around. The centres do the best they can, and trust that God will do the rest.
Life2Life
In holding true to its desire to be fluid and organic in meeting evolving needs, ElShaddai Centre established Life2Life in 2018, a social enterprise that provides aircon repair/maintenance, tailoring services and handmade products including handbags and soap.
Life2Life first started as a cleaning service before branching out, and runs on a profit-sharing model whereby community members are able to learn skills and grow their income.
"We've currently also started vegetable and fish farming. Here, you can see patin fish that we're rearing to be sold as part of our social enterprise work," Cassie says.
As of 2022, more than 150 individuals have been able to establish new skills and earn a side income through Life2Life's various initiatives.
Divine protection
As an organisation, ElShaddai Centre does not shy away from the faith that drives it. Cassie shares that they are very open about the fact that ElShaddai Centre is a faith-driven NGO, and that children attend character development classes based on godly values.
"We have students of every religion at our centres. Our focus is education and character development, we do not evangelise or proselytise. Parents are fully informed before enrolling their child with us," Cassie says.
"Some parents, upon finding out that ElShaddai Centre is built on Christian values, prefer not to send their children to the centre and will then be directed to other available centres.
"Some of these children will enrol in religious schools where they receive an education, which is what matters. In fact, we have even partnered with other community-based learning centres, where our teachers head over to teach English, Science and Maths," she adds.
It's a unique position of divine favour and understanding, where differences are set aside to ensure that the next generation are equipped with the keys to unlocking a brighter future for themselves.
Unfailing provision
When asked what ElShaddai Centre's present needs are, if any, both women laugh heartily. "Everything!" Cassie says.
She explains Andrew's philosophy: If there is an opportunity and open door, we walk through and then trust God to provide the funds and resources.
"We also only ever have funds for the next three months; what happens after that is up to God," she quips, adding that their annual financial reports never have funds to carry forward into the following year.
The centre's work is largely funded by churches, corporate donors, agencies and UNHCR. On a day to day basis, full-time staff and volunteers keep things running. As the work expands, the needs do too.
But Cassie, Mdm Gan and the rest of the team are confident that God will not fail.
"Our needs have always been met; it's really about having faith. ElShaddai Centre is fluid, growing with the needs of these communities. So we just have to be faithful and trust that God will carry us through," says Cassie.
---
This story was first published by Michelle Chun for Faithour.
---
You can make a difference with ElShaddai Centre
If you're interested in contributing your time and talents to ElShaddai Centre, here are some areas you can volunteer in:
Photography and videography
Web development
Transport (providing vehicles and manpower to ferry children to/from school)
Premises (halls or spaces for ElShaddai Centre to conduct classes)
Teaching
Social Work
To volunteer, get in touch with ElShaddai Centre here.
---
RELATED STORIES:
Classrooms in tents, families torn apart: Refugees share heart-to-heart on living in insecurity
Sister Act: These 6 women take annual leave monthly to serve refugees and migrants
If you have enjoyed reading Salt&Light...
We are an independent, non-profit organisation that relies on the generosity of our readers, such as yourself, to continue serving the kingdom. Every dollar donated goes directly back into our editorial coverage.
Would you consider partnering with us in our kingdom work by supporting us financially, either as a one-off donation, or a recurring pledge?
Support Salt&Light