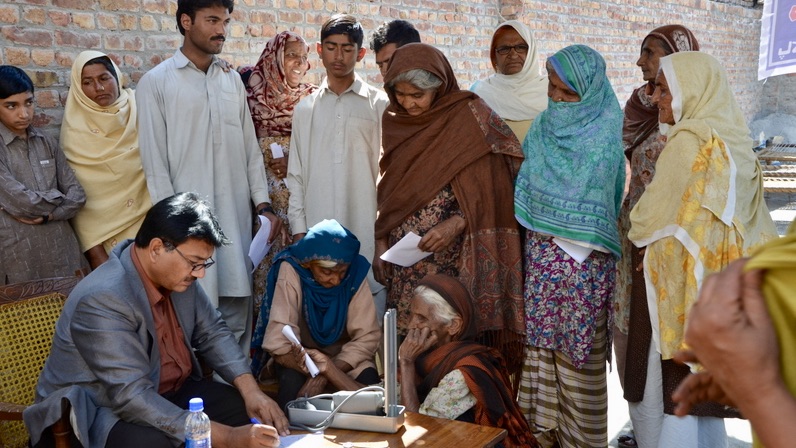 In 2018, volunteer doctors and dentists attended to over 29,000 patients at mobile clinics set up by Care Channels International. All photos courtesy of Care Channels International.
"Poverty is not a simple issue," said Yeoh Seng Eng, director of non-profit organisation Care Channels International (CCI). He has been working with the poor and marginalised in Asia for the past 19 years.
"The cause of poverty is unique for every family, therefore the solutions to help them journey out is different. The prescription to poverty is there is no one size fits all. So, programmes need to be tailored and tweaked for each case."
"The cause of poverty is unique for every family."
He is also mindful about just giving money to address the need: "Our journeying with the poor is not just a single dimension of making sure there's enough to eat – though that's what we are trying to do – but in the process of journeying, he gains back his soul."
Yeoh shared an account of lives that were transformed by CCI's work in Thailand, where it has an animal farm. Many of the local hires initially shied away from interacting with their foreign counterparts. He later found out it was due to their low self-esteem as they didn't believe they had anything to offer.
But over time, with the foreigners seeking their advice, the locals have discovered that they do have something to give and the work that they do – caring for the animals in the dispersal programme – does not only benefit them but the community that they live in as well. This has changed their perception of themselves and boosted their self-esteem.
"That is dignity and a certain pride of 'I can share, I have something to show, even a guy who came on an aeroplane got to learn from me,'" said Yeoh with a chuckle.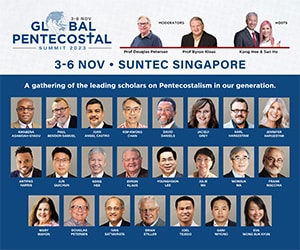 "It is not something that can be seen in a day but we know that something is happening in the heart that is changing the life."
"If it is not of quality, I don't pay"
That transformation journey will not only take time to bear fruit, it may require some painful pruning as well.
There have been times when Yeoh and his team have had to deliver hard truths to some of the beneficiaries in their livelihood programmes. He cited a time when they had to reject some of the dried flowers the beneficiaries produced as the products were not of acceptable quality.
Paying a beneficiary for sub-par products could do more harm than good. 
"If it is not of quality, I don't pay and I think this is the right kind of interaction. Because if I pay, it is sending you the wrong value that I will accept what you do badly and use it to make a product to sell,"
While this is the usual market practice in the business world, non-profit organisations often compromise.
"It is a very hard kingdom value to see sometimes if you are on the other end experiencing it," said Yeoh, as the organisation seeks to impart principles from Proverbs 22:29 and 10:4 to their beneficiaries.
But for beneficiaries who persevered, the journey is a rewarding one. Yeoh shared how some students from the Philippine province of Maguindanao, who participated in the planting and harvesting of the flowers in their free time, managed to earn enough to help them through university.
"When they walk up the aisle, wearing their mortarboard, they knew it took their sweat and blood. And Care Channels is just a conduit," he shared with a smile.
But it is not just the beneficiaries who are tested.
How deep is your love?
"We are often taken advantage of in the work that we do in the slums … it's common. Anyone who ministers in this area will need to be able to process how they see this. If not, it can be very poisonous for the soul," warned Yeoh.
After nearly 20 years of ministering to the poor and cheated hundreds of times, just how does he process this?
"The healing of the 10 lepers tells about the Father's love."
The account of Jesus healing the 10 men with leprosy in Luke 17:11-19, came Yeoh's quick reply.
As he reflected on the story, it dawned on him that Jesus healed all 10 lepers even though He already knew nine would not return.
"God's love is expressed in the healing of the 10 lepers. The fact that He could love them, knowing that they will not return even when they're healed, I think that tells about the Father's love," said Yeoh. It also showed him the Lord's response to the poor and needy.
Yeoh came to the realisation that he is not Jesus but one of the nine lepers that never returned because he, like them, is prone to sin.
"Different expression of sin but equally sinful. And when I looked at it, I also felt that for me, I should not even think that I should be omniscient, I should not ask for that gift of discernment every single time. Because I will never act like the Lord.
"It is way, way harder to be omniscient and, yet, forgiving"
"It is way, way harder to be omniscient and, yet, forgiving. The gift of not knowing and discovering is far kinder than the gift of knowing and yet, be compassionate," he explained, recognising that he is called to be like Jesus, not be Jesus (1 Corinthians 11:1).
And Yeoh admits that he does get angry and upset when he gets cheated – even till today.
"I don't think we should be numb to it. I think that element of hurt is natural and it is something that we deal with. And it also reminds me of how much I hurt my Father as I journey in my life.
"If I can see that, then there is hope," said Yeoh, remembering Ephesians 4:31-32.
Not just a number
In 2018 alone, CCI was able to improve the lives of more than 38,000 people through its programmes. Besides livelihood programmes, there are also feeding programmes for malnourished children, education sponsorship programmes, as well as medical aid for the needy, amongst others.
Each individual life is unique and matters to God.
Impressive as the numbers are, Yeoh is mindful that the lives the organisation touch do not just become a digit.
To avoid that, he constantly asks God: "Where and how do you want me to minister?"
This is because each individual life is unique and matters to God (Luke 12:6-7).
"This is the part where God ministers and God reaches out, and the Word is taught and how the Spirit takes the Word and puts it there to answer some of the gaps and areas," shared Yeoh.
"It is a story, a person, that you need to walk with. He or she has a name, has a certain need, has a certain cry.
"You may think it is the same need but it actually isn't, as what worked for someone else may not for another and you are also puzzled why the difference. Then you realise each one is different."
He shared how a CCI-run school in a well-to-do area of Pakistan is now helping to fund nine other schools located in the slums. Most people may think that is great because the model is self-sustaining, but he thinks otherwise.
"You may think it is the same need but it actually isn't."
"We hope the other nine schools can also stand up and be able to be sustained by the parents themselves – that is my dream, a dream that is far more difficult to achieve," said Yeoh.
Because that means their financial situation would have improved, which may indicate they are one step closer to breaking out of the poverty cycle.
"Most people look at the poor and think they are lazy or really pitiful. But over the years, I've found that there are some poor people who are really very hardworking. And they themselves have been hurt by being taken advantage of. 
"So it's a lot more complicated than what we think."
---
Read part one of the story here.
If you have enjoyed reading Salt&Light...
We are an independent, non-profit organisation that relies on the generosity of our readers, such as yourself, to continue serving the kingdom. Every dollar donated goes directly back into our editorial coverage.
Would you consider partnering with us in our kingdom work by supporting us financially, either as a one-off donation, or a recurring pledge?
Support Salt&Light