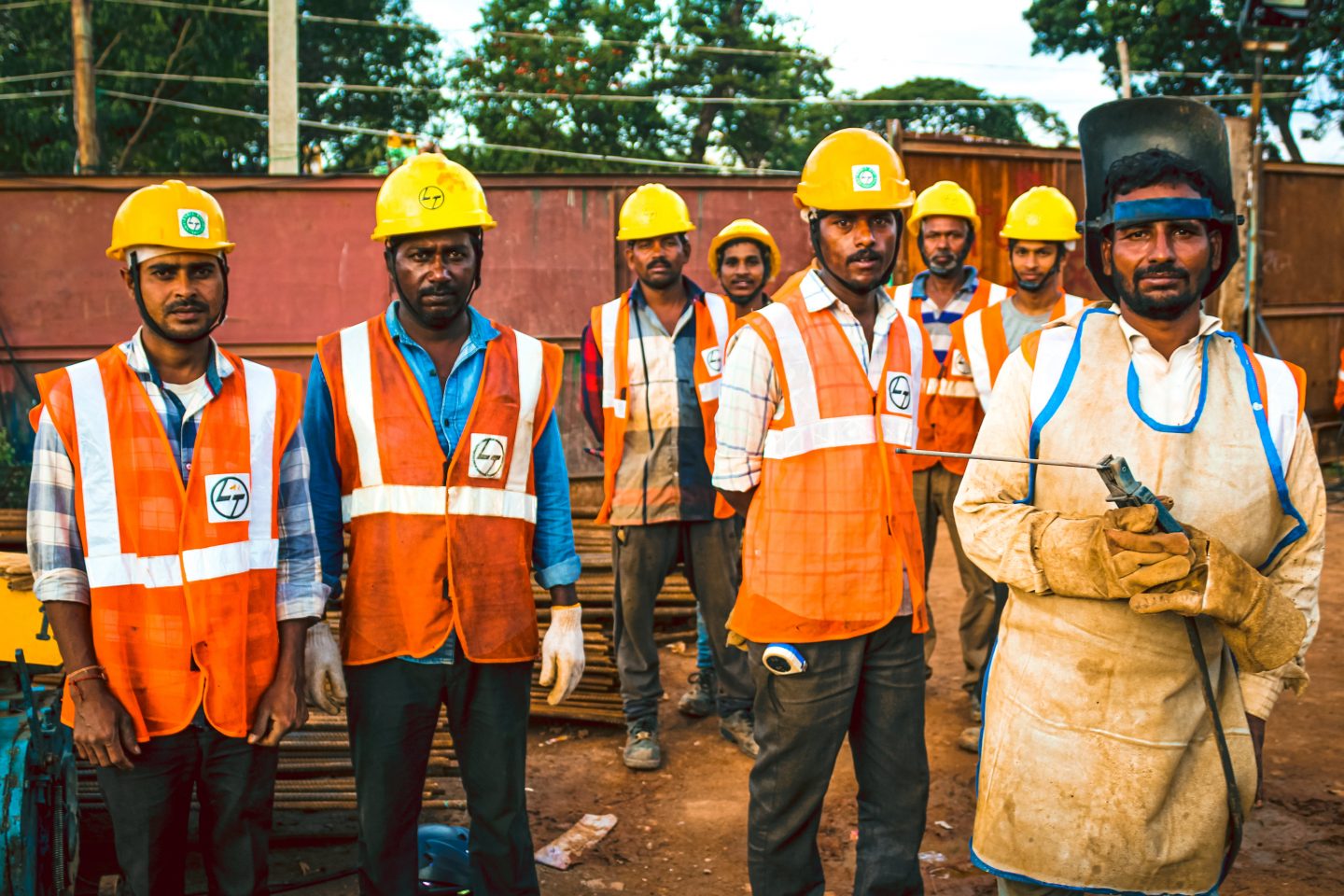 "I see my friend, my brother," said Pastor Joshua Wong, of Project Peace Community Care, which sent a video in six languages "to encourage our foreign friends", as dormitories went into preventive lockdown. Photo by Shubham Verma on Unsplash.
Michael (baptism name) is my friend and my brother. Michael is a shipyard worker from Bangladesh.
He graduated from our free basic English class and became my friend. Last year, Michael professed faith in Jesus Christ as his personal Saviour in our church and became my brother.
He is now actively reaching out to his fellow countrymen in the dormitory where he stays, even more so during this time of preventive COVID-19 dormitory lockdown.
Do we view our workers as necessary inconveniences, or coronavirus statistics?
Jesus told his disciples: "Look, I tell you, lift up your eyes, and see that the fields are white for harvest" (John 4:35).
As the attention of the world shifts to Singapore's migrant workers' dormitories, what do we as Christians see? Do we view our workers as necessary inconveniences, or coronavirus statistics?
Our migrant workers come here to earn a living, but they are a key contributor to Singapore's economic well-being.
They are our friends, and we should treat them as such. Our church members who volunteer to teach English classes in the dormitories have heard comments like: "Some people don't like us – we take MRT, they move away, hold their nose. But you come and teach us English for free."
Yes, the love of Jesus demonstrated leads to Gospel opportunities.
After all, we have about 1 million foreign workers (including domestic helpers) in Singapore. They are our largest mission field within Singapore by any count.
What do you see?
I see friends who can become my brothers by grace through faith in Jesus Christ. Lift up your eyes. See as Jesus did.
What can you do?
Change your perspective of our largest mission field within Singapore.
Jesus said: "Pray earnestly to the Lord of the harvest to send out labourers into his harvest." (Matthew 9:38)
Find a way to contribute your time, energy and resources effectively. There are many Christian organisations that form a bridge for the Gospel.
In the meantime, I say to Michael and our other foreign friends: "Stay strong, my friends."
If you have enjoyed reading Salt&Light...
We are an independent, non-profit organisation that relies on the generosity of our readers, such as yourself, to continue serving the kingdom. Every dollar donated goes directly back into our editorial coverage.
Would you consider partnering with us in our kingdom work by supporting us financially, either as a one-off donation, or a recurring pledge?
Support Salt&Light