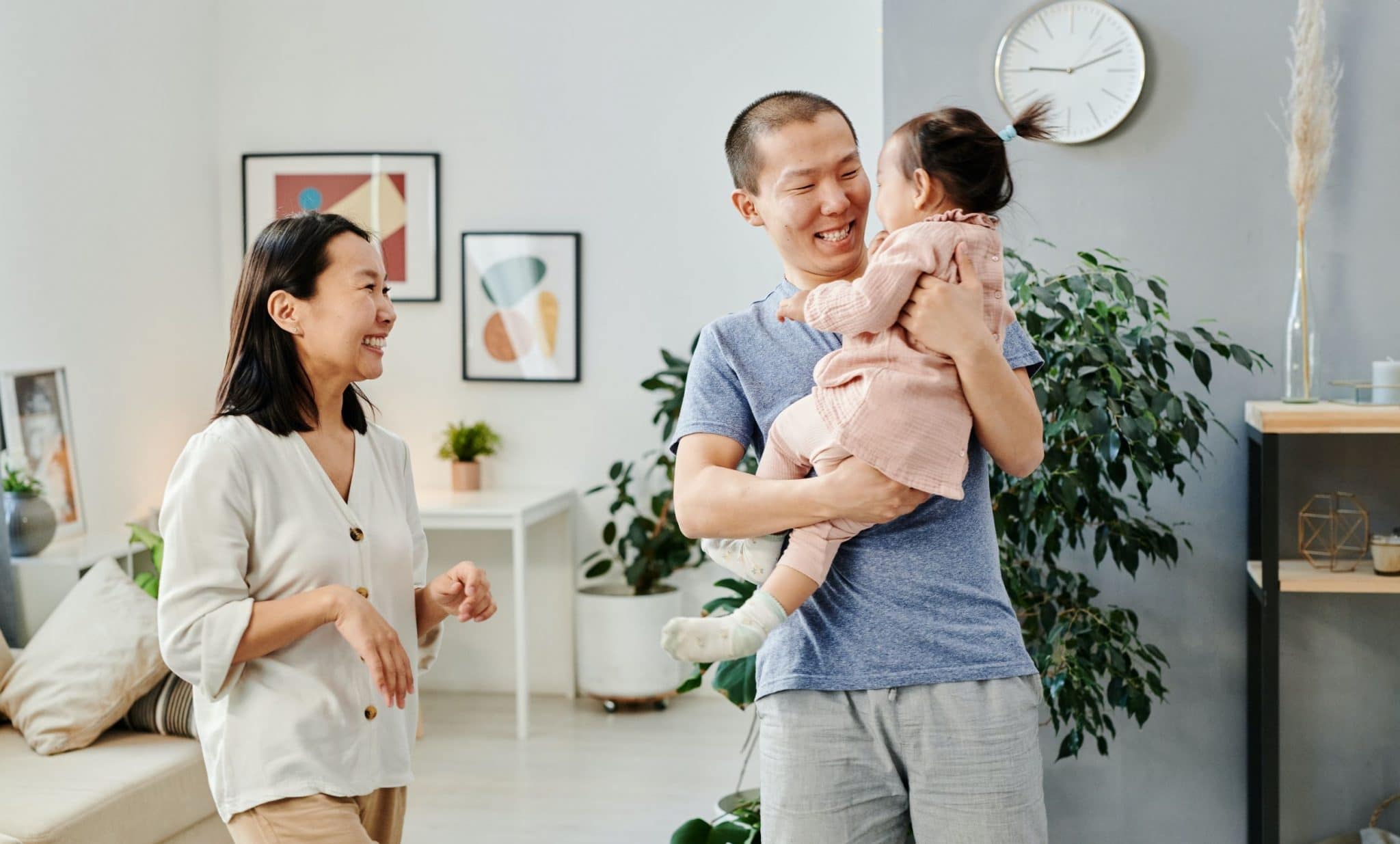 For the first 2022 episode of Salt&Light Family Night, families gathered to calibrate their year for a better balance of work, life and ministry. Photo by ShotPot from Pexels.
On January 24, the day before Salt&Light Family Night returned for its third season, The Straits Times reported that one in two Singapore employees were clocking in longer working hours since the Covid-19 pandemic began in 2020.
Of those who worked overtime, a third were putting in more than two extra hours a day, according to the study commissioned by the national daily.
Among the top reasons for Singaporeans working harder is difficulty drawing boundaries in work-from-home arrangements.
This certainly resonated with the over 200 viewers who joined the first Salt&Light Family Night episode of 2022 (Jan 25) on the topic: I want to better balance work, ministry and life.
Among the top reasons for Singaporeans working harder is difficulty drawing boundaries in work-from-home arrangements.
Almost 60% who joined the Salt&Light Zoom chat were parents, half of whom had young children (six years and younger). A significant number of singles turned up as well (40%) – proof that balancing myriad commitments is difficult at any life stage.
On the panel for the night were parents with children of varying ages.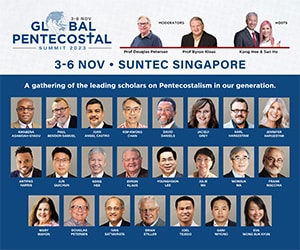 Paul Khoo is a business owner who runs digital content agency Raison Media. He serves as a worship leader in church and is actively involved in the nation-wide father's prayer movement, Elijah7000. He is father to three children aged 16, 14 and 10.
The Chengs, Chek Lim and Geraldine, serve in the children's ministry and cell group in their church. A stay-home mum, Geraldine is also part of Cru Singapore's WOW MOM ministry and is involved in school ministry. Chek Lim, or Chek to friends, works in the tech sector. Their three children are aged seven, six and four.
The Lins, Rainft and Amanda, are working parents with a one-year-old son. They also lead a cell group of youths.
Here is what the parents shared about managing work, life and ministry purposefully.
1. Remember your main goal
For 10 years, Paul would wake up several times in the night to help with his children's night feeds.
"Along the way, it's very easy to lose the plot of why God designed families and what He has called you to because you're just so busy coping," he admitted.
There is, however, a verse in the Bible that anchors the plot, said Paul. Malachi 4:5-6, upon which Elijah7000 bases itself, is "one of the key aspects of why God called us to parenting – to nurture this turning of hearts and to facilitate our children connecting with us and, in so doing, we can connect them with the heart of the Father."
Keeping this larger goal in mind puts all else into perspective.
2. Integrate, rather than balance
Instead of attempting to balance separate commitments – work, ministry, family, life – integrate them.
"See which ones can come together and reorganise to integrate these different aspects of the demands of our lives," suggested Paul.
For example, at work, find a way for Kingdom truths to be expressed.
"We want to expose our son to the presence of God at a young age."
"What is God's call on your life and how is the work that you are doing an expression of that ministry call?" he said.
"What is the nature of the grace given to you in your place of influence to transform the work culture and to be a witness to your colleagues?"
For the Lins, integration comes in the form of bringing the church home.
Said Amanda: "Because it's difficult to take our young son out, we invite people to our house to spend time with them and find out how they are doing."
Added Rainft: "Our son may not be able to comprehend much now, but having Christian friends over does change the atmosphere in our house and it is the start of exposing him to the presence of God at a young age."
3. Protect your priority
"I prioritise what is important in this season of my life," said Geraldine.
With three young children at home, family comes first. If either husband or wife has a meeting, they make sure to check in with each other to make arrangements so that someone is home with the kids.
Said Chek: "We send each other calendar invites for important commitments or meetings so that we can cover for each other or remind each other of the events.
"We take care of each other's priorities."
When the children were younger, they would also try to have breakfast as a family because Chek sometimes worked late and would come home after the children had gone to bed.
"I prioritise what is important in this season."
With their oldest now in Primary One, the family tries to have lunch together instead. Family devotions is another time they gather as a family.
"That's when we talk about the day."
In the Lin household, different days of the week are reserved for different priorities. Fridays and Saturdays are reserved for cell group and church, while Tuesdays are meant for church leaders' meetings. Thursdays are when they visit the in-laws.
"We go back to the same anchors so that our days are structured nicely. If we need flexibility, we can tweak and adjust from there," said Rainft.
4. Set boundaries
When their child came along and responsibilities at home ballooned, the Lins set boundaries for their cell group.
Said Amanda: "We told them, 'We may not be so responsive to WhatsApp or social media messages as to get back to you immediately, but rest assured we will always get back to you. We care about you but we have to set time aside to take care of our things.'
"This way, people don't feel that we neglect them when we don't respond fast enough."
5. Be disciplined
Stick with your priority and keep to the boundaries, advised Chek.
It is something he is still learning, he said.
A few weeks before, he was celebrating his birthday. In the evening, he decided to open his emails and soon found himself caught up with answering them.
"My eldest daughter came to me with a birthday painting she had done for me. She was asking for affirmation.
"But I gave in to what I thought was more important then. I didn't ignore her but I didn't give her the full affirmation.
"Don't underestimate the power of praising or loving your spouse."
"After I finished what I was doing, I realised I had missed an important moment. I felt really bad."
How he does better is to have his wife remind him when he has erred.
"She asks: Do I need to work into the night or reply the email or message? Having her remind me is very important."
Added Geraldine: "Sometimes the kids call him at work to remind him that it's night time and that they are going to bed."
Rainft agreed.
"I realise I need to be present more for my wife, not just physically but emotionally, as a partner and a friend," he said.
"Don't just do the housework, the cooking, but be there to encourage your spouse. 
"Don't underestimate the power of praising or loving your spouse. Out of the blue, say, 'Thank you. You are a great dad, a great mum.'"
6. Manage your expectations
Letting go of expectations has freed the Lins to concentrate on different things in different seasons.
Said Amanda: "When I was expecting, I had mentors who spoke into our lives. They told me, 'As a mum, you need to be prepared for your career to slow down a bit as you ease into motherhood.'
"It's okay because your priority has shifted when your child is still very young and still depends on you for all his needs."
The year she delivered her son, her promotion was put on hold.
"You can see it as a trade-off or a gain because you gained the greatest joy," she mused.
"In the midst of the gaps between your expectations and what's reality, that is where God shows up."
Rainft learnt an equally important lesson about letting go.
"We learnt in this one year that it's okay not being perfect; there'll be times when we fall short of our own expectations."
Becoming a father has brought home this lesson.
"Does my son need to reach a certain developmental milestone – learn to walk, grow a full set of teeth – at a certain age?
"We give ourselves stress when we think like this or give ourselves the perspective that he is not doing well."
"In the midst of the gaps between your expectations and what's reality, that is where God shows up because when we think too hard and too much, we also expect God to deliver what we expect.
"But God gave you a gift of your child who is unique just as you are unique."
---
This report is Part 1 of the Salt&Light Family Night episode on balancing work, life and ministry. Look out for Part 2 of the report next week.
A full recording of this episode will be available next week. You can watch past episodes of Salt&Light Family Night on our YouTube channel here.
---
RELATED STORIES:
Singaporeans are 2nd most overworked population: How do we better balance work, ministry and life in 2022?
3 Ways to keep work from dividing your family: Pastor Benny Ho
What does it mean for a teacher, engineer or hair stylist to work as unto the Lord?
If you have enjoyed reading Salt&Light...
We are an independent, non-profit organisation that relies on the generosity of our readers, such as yourself, to continue serving the kingdom. Every dollar donated goes directly back into our editorial coverage.
Would you consider partnering with us in our kingdom work by supporting us financially, either as a one-off donation, or a recurring pledge?
Support Salt&Light