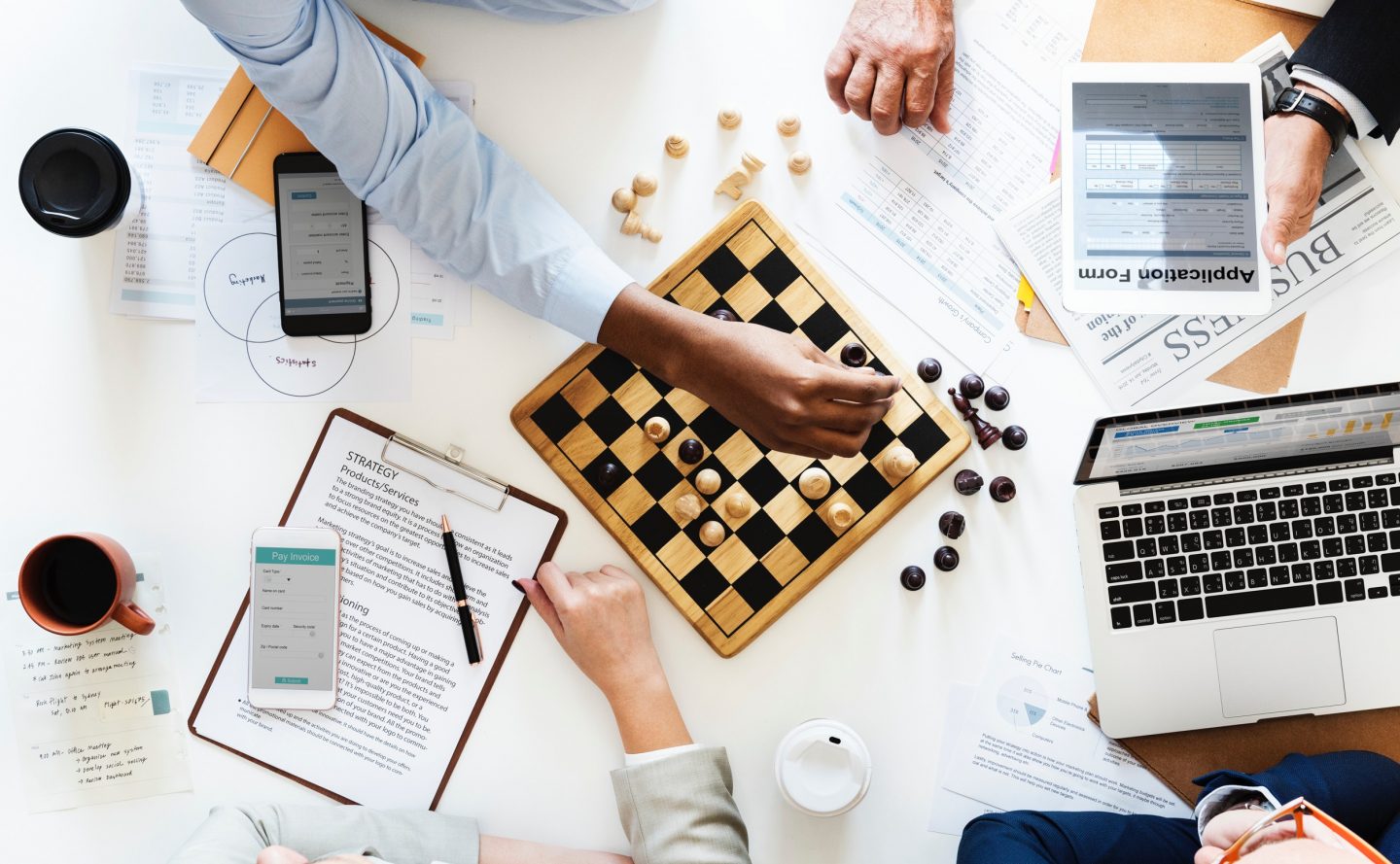 Photo by rawpixel.com on Unsplash
"How many stones did David pick before heading into battle with Goliath?" 
 As a seven year old, I would enthusiastically raise my hand to answer that question in Sunday school even if I did not know the answer. I thought to myself: "If David were in my school back then, he would have been the coolest dude to hang out with!"
This childhood Bible story was something I held dear as I grew up. David was a small boy big on clarity. He knew who he represented (1 Samuel 17:45). He knew he was safe because he had a big God backing him up. 
At that moment, he helped to meet a crucial need among the people of the land. He did that by surrendering his Goliath-killing KPI to the Caller of his mission. He was bold. He was single-minded and he was undoubtedly the most outstanding performer in his field as a soldier. 
David surrendered his Goliath-killing KPI to the Caller of his mission. He was undoubtedly the most outstanding performer in his field. 
When I joined the marketplace, I constantly asked, "Do we Christians have to be outstanding performers in our respective fields?"
I concluded that Christians should work in a way that exceeds way beyond the average. Why so?  
Many go to work with the motivation of paying their bills and staying alive. Christians have an added responsibility of representing their God in their work. Now, which motivation is bigger? 
In fact, a bigger motivation should attract a harder and more diligent worker as described in Proverbs 6:6. I have heard more Christian friends talking about the need for rest over the need for diligence because the conversation is more palatable.
However, when I entered the cold marketplace while concurrently building my practice in financial planning and attending classes in university, I worked hard and late into the nights.
My real motivation then? I was never sure. I wanted to be successful. I wanted to start my family. I did not want to feel that I lacked. 
Many go to work with the motivation of paying their bills. Christians have an added responsibility of representing God at work.
But I avoided asking the the deeper question: "Why did I want to be successful?" Was it truly to glorify God? Or was it just for myself? I felt I was very much like a pendulum swinging between the two. 
When my career was taking off some years back, I recall vividly that I wanted so badly to be in the league of successful people in the financial service industry. Unknowingly, I went through a series of unnecessary luxuries from fancy cars to watches in order to have myself "associated" with this group of people. 
My story to myself then? As a Christian, I need to be equally competitive for people to notice that I am progressing and thus a worthy leader in the field to be followed. Wouldn't that be a spirit of excellence? However, my biggest trade-off? Being real and genuine to my God and my closest loved ones around me. 
It was not until years later that my litmus test, aka my wife, told me that I was irritatingly egotistical back then and no matter how many times she tried to tell me, I did not get the message. It was then that I realised that when I glorify myself, my humility ceases.
Five years ago, my son was diagnosed with a severe neurological disorder and speech impediment. It was an event of pain that significantly changed the course of my life. 
During that season, I knew God wanted to deal with me because I was disappointed at how imperfect my life was. 
God was revealing how imperfect the situation of my heart was instead.
Moreover this revelation did not just refer to the life I lived at home, but also in the office. I believe that faith, family and career cannot be seen as compartments. They are one. 
Secular marketplace leadership is challenging yet achievable with exemplary discipline, care of people and wisdom.
Spiritual marketplace leadership is beyond that. It demands everything of us. Spiritual marketplace leadership demands full surrender. It is only then that we have nothing to rely on except the pillars of His grace and mercy. 
Do Christians need to be High Performance Christians? Where are we today in the pendulum swing between working for ourselves and working for God? 
If you have enjoyed reading Salt&Light...
We are an independent, non-profit organisation that relies on the generosity of our readers, such as yourself, to continue serving the kingdom. Every dollar donated goes directly back into our editorial coverage.
Would you consider partnering with us in our kingdom work by supporting us financially, either as a one-off donation, or a recurring pledge?
Support Salt&Light