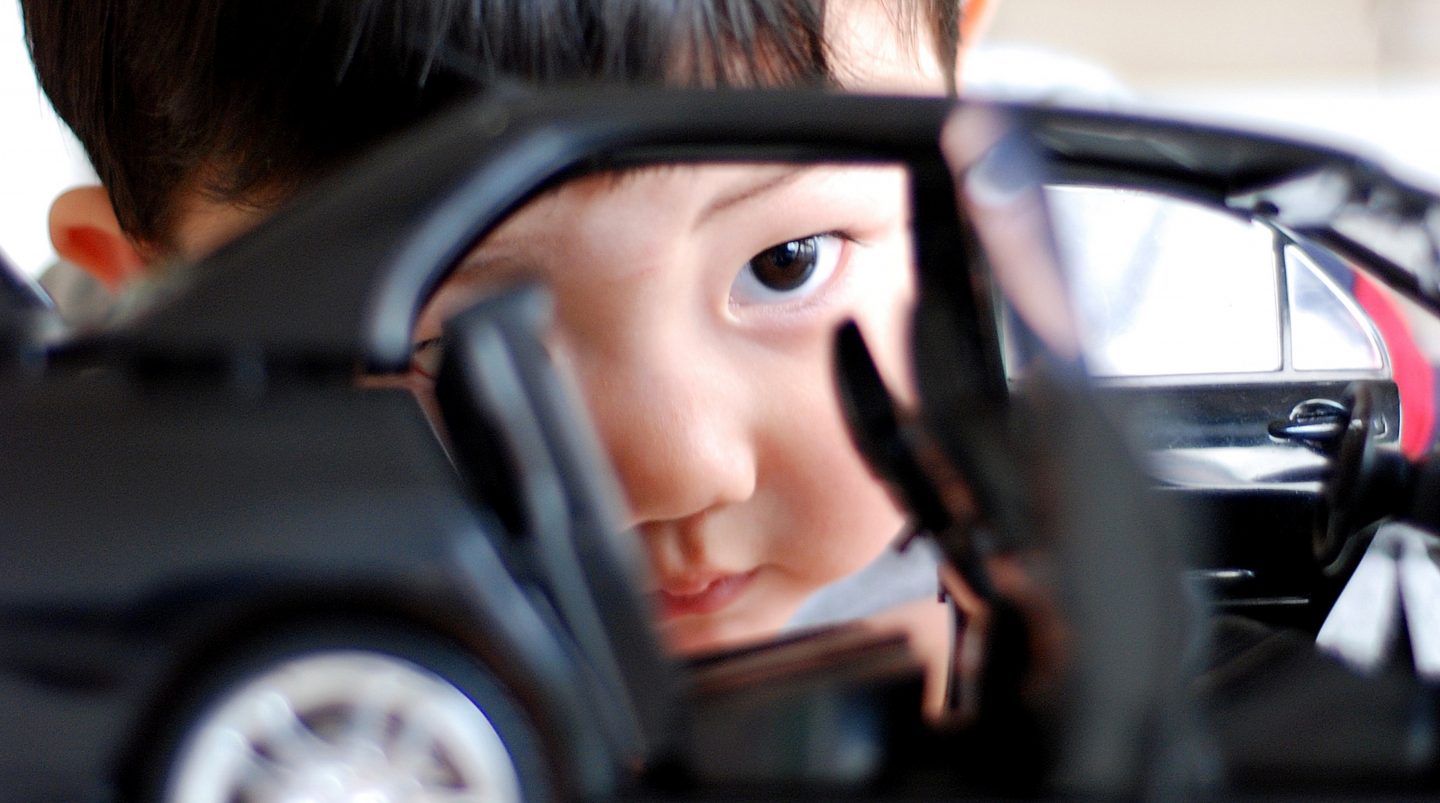 Photo by Yang Jing on Unsplash.
When 12 spies were sent by Moses to explore Canaan, 10 of them returned with a discouraging report.
Leaders know that God's will done in God's way will never lack God's resources.
They saw a land with powerful people and large fortified cities, and strongly discouraged the people from entering the land (Numbers 13:27-28).
Caleb and Joshua saw the same land differently and strongly encouraged the people to go up and take possession of the land (Numbers 13:30).
Twelve people had sight but only two had insight.
God's will, God's way
Insight is a critical quality that characterises great leaders and the decisions they make. It separates leaders from followers and great leaders from ordinary leaders and can be defined as perspective, intuition, vision and discernment.
However, insight can also be compromised by logic, precedence, fear, legalism and traditions.
Leaders possess insight which causes them to see more than others see, further than others see, before others see and deeper than others see.
Jesus was a person of insight and often saw things that others did not see. The religious leaders of His day sent spies to catch Him out in something He said, but "He saw through their duplicity". (Luke 20:23)
On another occasion we read: "When Jesus saw their faith, He said to the paralytic, 'Son, your sins are forgiven.'" (Mark 2:5)
Leaders possess insight which causes them to see more than others see, further than others see, before others see and deeper than others see.
Leaders are not defined by their title nor qualifications but rather by their ability to influence a group of people to achieve a particular task. To do this they possess a number of qualities, one of these being their insight that causes them to see things that others don't see.
Personal insight 
Leaders see:
The way God shaped them
Leaders are readers of themselves and find their calling as they understand their spiritual gifts and personality and what God has put on their heart to do. They see a destiny that has been entrusted to them and also a legacy that will follow after them.
Their strengths and weaknesses
They serve in their strengths and recruit to their weaknesses. They understand that insight includes having a correct perception of themselves.
Their need for mentors
They identify people more gifted and qualified who can help them get to the next level in their leadership journey.

The cost involved to achieve their calling


They are not surprised by the price they will need to pay to achieve God's purposes for their lives. They discipline themselves to prepare for the challenges they know will be ahead of them.
The seasons of life that come their way
They realise: "There is a time for everything, and a season for every activity under heaven." (Ecclesiastes 3:1) Consequently, leaders submit and respond to the seasons of their lives (some unexpected!) with timely insight and confident trust in the God who is leading them through each season.
"God-sight" 
Leaders see:
What the Father is doing and saying
They don't establish their own goals. Rather, like Jesus, they can say: "My Father is always at His work to this very day, and I, too, am working … I tell you the truth, the Son can do nothing by Himself. He can only do what He sees His Father doing." (John 5:17,19)
What they can achieve with God's resources.
Leaders are not limited by what they can do with their resources, rather they see what they can achieve with God's unlimited resources. They know that God's will done in God's way will never lack God's resources.
The sovereignty Of God
They see God purposefully at work in all the experiences of life, good and bad. (Romans 8:28) Paul didn't see a prison as a place of captivity, but rather a mission field where "what has happened to me has really served to advance the gospel." (Philippians 1:12)
The eternal as the finish line
"For we fix our eyes not on what is seen, but what is unseen. For what is seen is temporal, but what is unseen is eternal." (2 Corinthians 4:18)
The kingdom of God
They have a vision of the transformation that God can make in a community when they pray for God's kingdom to come and God's will to be done; when they see the new creation that those in Christ can become.
Defining Reality
John Maxwell writes: "Leaders have the ability to step back from what is happening at the moment and see not only where they are and their people have gone, but also where they are headed in the future. Leaders see everything with a leadership bias, and as a result they instinctively, almost automatically, know what to do."
We grow in insight as we transition from seeing reality from a human perspective, to Reality from God's perspective.
Some of the great breakthroughs in life for me have come, not because circumstances changed, or people around me changed, but rather because I changed.
We grow in insight as we transition from seeing reality (little 'r') from a human perspective, to Reality (capital 'r') from God's perspective.
I started to see people and circumstances differently. I had new insight and in the process I was developing an intuitiveness that gave me a new cutting edge in the way I would approach the calling that had been entrusted to me.
I began to believe that God had a unique plan for my life and that, like Jesus, I only needed to do what I saw the Father doing (John 5:19).
Gradually, life became more of an adventure and I was being set free from the limitations I had grown to accept in the way I saw things and the way I thought about things.
I started to read books and attend conferences with the goal of finding principles that would help me unlock God's great purposes for my life rather than learning how to copy what God had shown someone else.
And through the eyes of faith I saw opportunities and challenges I hadn't seen before and I was attracting people I hadn't met before.
Leadership intuition 
John Maxwell said: "Leadership intuition is often the factor that separates the greatest leaders from the merely good ones … The best way to describe this bias is an ability to get a handle on intangible factors, understand them and work with them to understand leadership goals.
"Intuitive leaders can sense what is happening among people and almost instantly know their hopes, fears and concerns."
Leaders see:
Emerging leaders


Without Barnabas we might never have heard of Paul (Acts 9:26-27). Unlike anyone else, Barnabas had the insight to see the potential in Paul, even though it would take time to develop.
Faith in people's hearts
Leaders realise that people with faith in God open doors for the power of God to be at work in them. (Acts 14:9-10)

Levels of teachability in people


Leaders know that there are times to speak out and there are times to refrain from speaking out, according to the receptivity and teachability in people's hearts. (Matthew 7:6)
Deep needs in people
 Leaders see beyond the felt needs of people to the deeper needs that lay within their hearts, and they use the felt needs as a springboard to minister to the deeper needs. (John 4:13-14)
Chemistry between people
Understanding the (unseen) chemistry that exists between people and understanding people's body language are valuable assets in working with people. At times I needed to come to the conclusion that it wasn't always helpful for certain people to work together. Maybe it was appropriate for Paul and Barnabas to part company after their first missionary journey (Acts 15:36-41). 
In leadership, there is so much more to take in than just what the eye can see. Consequently, leaders need to grow in intimacy with the Father and in a sensitivity to what He is doing and saying. Find mentors who can model and instruct them in developing this quality of insight.
And, finally, develop their leadership giftedness and, in the process, nurture the quality of insight.
This article has been republished with permission. Read more articles on leadership on Rod Denton's blog here.
If you have enjoyed reading Salt&Light...
We are an independent, non-profit organisation that relies on the generosity of our readers, such as yourself, to continue serving the kingdom. Every dollar donated goes directly back into our editorial coverage.
Would you consider partnering with us in our kingdom work by supporting us financially, either as a one-off donation, or a recurring pledge?
Support Salt&Light