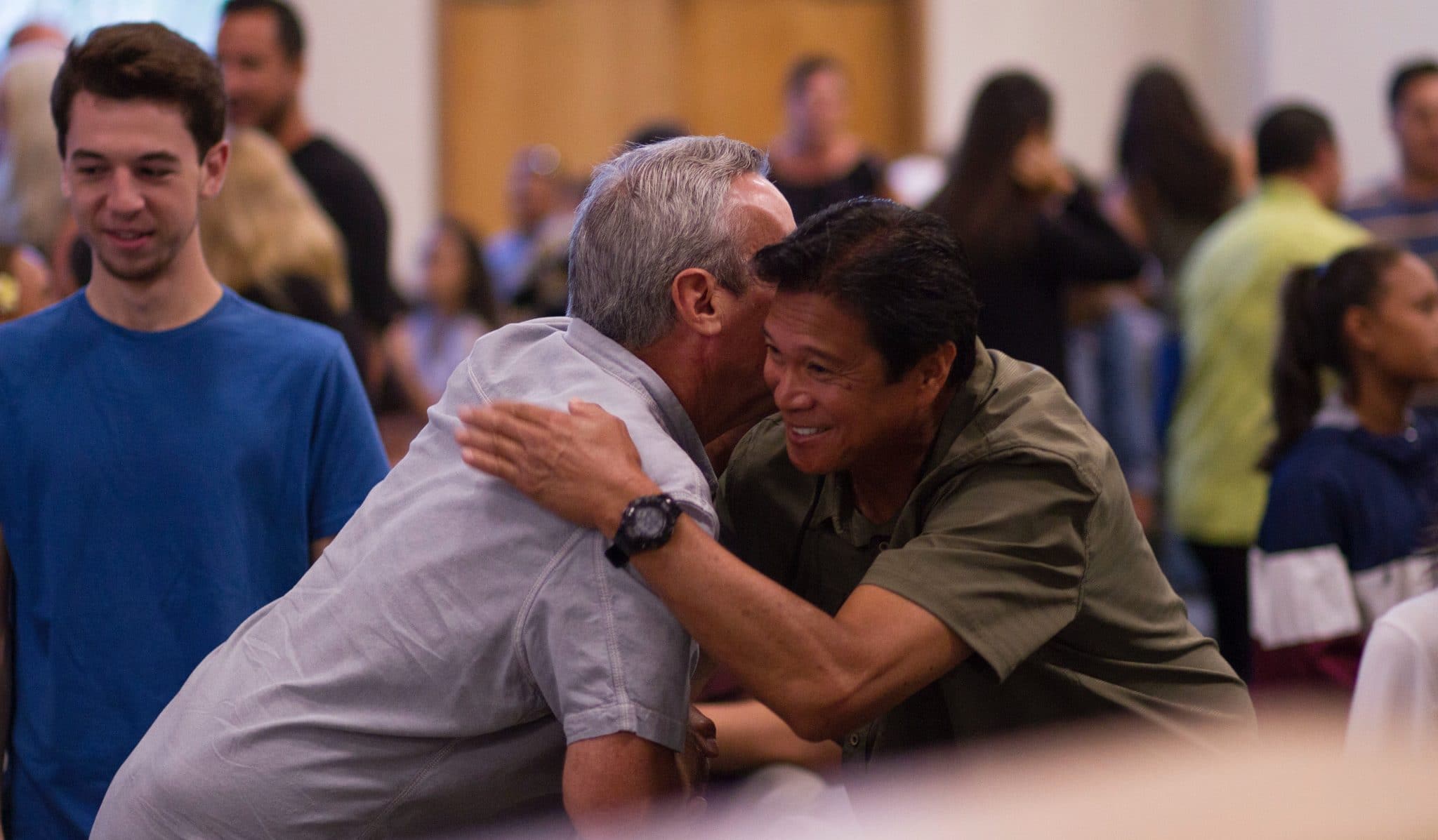 As different and inter-connected parts of the Body of the Church, "we do not just relate to each other, but we need each other to grow and to thrive", says Zhi-wen as he shares his perspective on changing church. Photo by Erika Giraud on Unsplash.
For most Christians, the local church is their primary form of Christian community.
Many relationships that are forged here last for life. Here is where love takes tangible form. Christians are held accountable to one another and to their overseers in the local church. Help and healing are offered to those who are broken. When someone has been hurt, the first responders and community support are often from the local church.
The local church is also the place where we are discipled to grow deep in our walk with God, then sent forth to build the Body of Christ and transform the world for Jesus.
But what if these are just not happening for you?
That's the real question, isn't it.
Holy discontent
We need not discuss the matter of changing local churches when the reasons are clearcut (for instance, when two persons want to get married but they grew up in different local churches; when the church is promulgating false teaching and wants to keep on doing it).
"Feeling bad" may not be a bad sign.
We also shan't address reasons that are, shall we say, more frivolous ("They don't sing the songs I like"; "The worship service timings are disruptive for my Sunday leisure".)
But what if you really feel that Church isn't the way it ought to be?
And should you be feeling bad that you are feeling like this?
That "feeling bad" may not be a bad sign. Because the first thing I want to point out is that when we assess our local church, we never do so "from afar". We are talking about our spiritual family here, and it's not pleasant to feel discontented with the ones dear to you.
However, and this is an important point, it is okay to feel a holy discontent.
Seeking perfection in Christ
In fact, I think it should be normative to feel a holy discontent with the way things are with the church. We are always seeking her growth, her correction and reformation, so that she may be presented perfected in Christ (Colossians 1:28).
Holy love must be behind the desire to see change.
What makes the discontent holy is that we are motivated by a passionate zeal for the bride of Christ, and not out of a sense of envy, pride, or even hurt. We want to see each local church do better in caring for and discipling its people, and in bearing faithful witness to her Lord. Holy love must be behind the desire to see change.
Having said that, holy discontent can go either way – you may be convicted to play a role in helping to build up your local church. Or, you may end up getting more convinced that it is time to go.
What should be common to both outcomes is that you speak of your local church (or the Church in general, for that matter) with both truth and love. Remember that this is Jesus' Bride we are talking about.
Relationships matter
Regardless of the outcome, I hope you will engage your church leaders about what you sense is not going well.
I have friends who have done that, and their leaders took the trouble to respond by sitting down and having a conversation with them about it – whether the leaders took up the feedback and worked on it or not is another matter. But at least there was such a conversation! That's accountability. You may be surprised to discover that your leaders also feel burdened by the same issues.
We cannot determine how our leaders will respond but we are responsible for how we conduct ourselves.
At the same time, I know of situations where members left the church without having even tried to talk to their leaders, or even serving advance notice. They just quietly dropped away. That is sad, reflecting a lack of relationship to begin with.
Wouldn't it be wonderful if church leaders exercised the wisdom to discern when God is speaking through their members who voice concerns and the grace to invite them to help fix the problems?
And even at times to exercise the grace to let members move to another local church – trusting that they will thrive and grow there – and send them off with their blessing. Wow…
Well, we cannot determine how our leaders will respond to us when we raise the difficult issue of church reform or church hopping. But we are responsible for how we conduct ourselves throughout the whole process, as unto the Lord.
God-given, God-led
In practice, most of us belong to one local church. However, we need not be confined to serving and growing exclusively in that one church alone.
We must each find our God-given, God-led rhythm to love the church local and the Church at large, without burning out.
Many people strive to be concurrently active in their local church and in one or more other Christian groups. Others may be called to focus primarily in the church creche, to help look after young children every Sunday, while others may find themselves giving a season of their lives to serve predominantly in a marketplace fellowship and mentor others.
We must each find our God-given, God-led rhythm to love the church local and the Church at large, without burning out. There will be a time and place for everything.
My main hope and encouragement to every brother and sister is that you find your place within the Body and be faithful and committed to whatever station God places you (it's His Body after all, and He does the assignment). And I pray too that you will have overseers and mentors who will support and guide you all the way.
For a season
Two final considerations:
First, it may help some of you to think of changing church as being for a season.
May you always seek to deeply root yourself in community, and to see the Body of Christ grow and thrive.
For instance, you feel compelled to leave because you recognise the need to grow and to be nurtured, but you are simply not receiving it in your local church and you do not have access to mentors or teachers elsewhere. Staying on may be bad for your wellbeing, and you've arrived at this conclusion in humility, not thinking yourself better than your leaders. 
You tell yourself that one day, when the season has changed with a turnaround in that church, you will return. I have a friend who did just that, and I respect her for it.
Second, some of you may feel the need to leave because you have been hurt badly in your local church. It could have happened because of another member or a leader, and it wasn't your fault. This is a grievous matter. Staying on may be bad for your wellbeing and ability to heal and recover.
I believe this can be a reason for moving to another local church community, at least for a season, because you need the time and space to heal. I pray that you will indeed be restored, and that you will not be alone in that journey.
And to everyone reading this: I pray that whatever part of the Church you find yourself in, may you always seek to deeply root yourself in community, and to see the Body of Christ grow and thrive.
Three ideas to shape how we think about Church
If "bride" emphasises our identity and relation to Christ, and "building" expresses our missional priestly purpose, then "body" describes the inner workings of the Church. Despite her warts and all, the Church is the bride of Christ. And insofar as she continues to build herself on the cornerstone that is Christ, through the teaching of the apostles in Scripture, she remains the Church.
1. The Bride (Ezekiel 16:8-34; Hosea 2:16-20; 2 Corinthians 11:2-4; Ephesians 5:25-32;)
The church is observed in its structure, but she understands herself first and foremost in relation to Christ – her Lord and Shepherd; the one who sought her and redeemed her with his own life. Beyond denominations and cultures, church styles and traditions, the foundation for church is Christ.
2. The Building (1 Corinthians 3:9–17; 2 Corinthians 6:16; Ephesians 2:18-22; 1 Peter 2:4-5)
The church is the house of God, built on the foundation that is the teaching of the Apostles, and on the cornerstone that is Christ. We constitute this building (living stones as Peter says), the physical embodiment of God's holy presence on the earth. We are also described as the royal priesthood, the ones who work in this building, and mediate between God and man.
3. The Body (Romans 12:4-8; 1 Corinthians 12:12–31; Ephesians 1:22, 3:6; Colossians 1:18-20)
When the apostle Paul spoke of the Church as a body, he meant that within the Church there were many differentiated parts, many organs each gifted and functioning differently and inter-connected. It is a system, or a system of systems.
Our inter-connectedness as a living organism has major implications. We do not just relate to each other, but we need each other to grow and to thrive. That's what a body metaphor implies!
Signs of a healthy local church:
Its members are discipled to mature as Jesus followers so that they may contribute to building the Body of Christ with their gifts and callings;
The church encourages its members to love and serve the whole Body of Christ, believing that it also stands to gain when its members mature through their involvement elsewhere in the Body;
The church pursues quality relations with other parts of the Body, and practises generosity in sharing what it has with the others. Likewise, it is gracious and teachable in receiving what the other parts have to offer;
The church does not practise any form of 'sheep-stealing'; rather, when it makes decisions, it has the wellbeing of the rest of the Church in mind. It asks itself: "What can we do to help the whole Church thrive?"
What are some questions I should ask myself when making the decision whether or not to leave church?
What parts of Scripture are guiding you in your decision-making?
How much and how passionately have you been bringing your church before the Lord in prayer? Have you prayed for her revival?
Have you asked the Lord to search your heart and refine it so that your thoughts and motivations are holy?
What have you sensed is God's heart for your local church? What do you sense is God's role for you to serve the Body of Christ? Are you fully surrendered to God's leading – whether to leave or to stay?
Have you asked God for wisdom and grace when you bring your burden up to your local church leaders?
---
FOR MORE STORIES LIKE THIS:
10 things to note as Churches reopen to new guidelines this week – and 1 warning from Scripture
If you have enjoyed reading Salt&Light...
We are an independent, non-profit organisation that relies on the generosity of our readers, such as yourself, to continue serving the kingdom. Every dollar donated goes directly back into our editorial coverage.
Would you consider partnering with us in our kingdom work by supporting us financially, either as a one-off donation, or a recurring pledge?
Support Salt&Light